Upgraded LDARC ET100, ET115 and ET125 V2 quadcopters
LDARC (ex. KingKong) has released upgraded ET series quadcopters. Series consists of ET100 ET115 and ET125 quadcopters that have 100mm, 115mm and 125mm frame size respectively.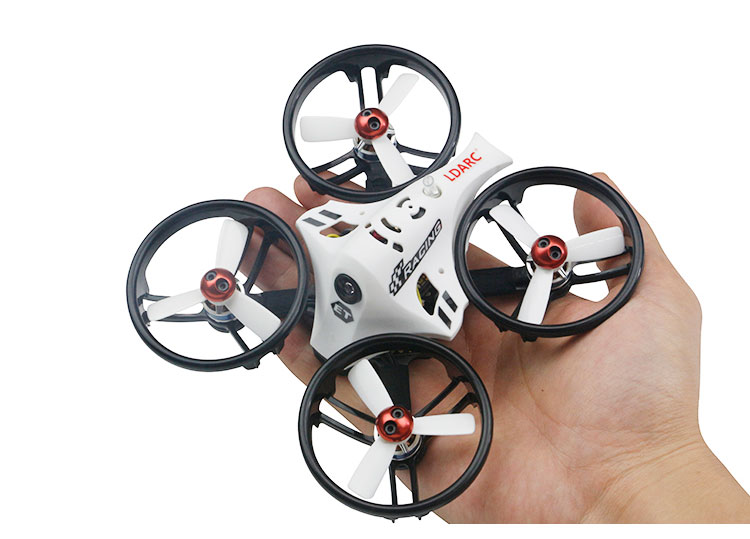 What has been upgraded? First of all the canopy has changed. The older version has camera installed in the modest 15 degrees angle and the new canopy allows about 30 degrees angle for faster flying. Also canopy color now can be chosen between black, white and red.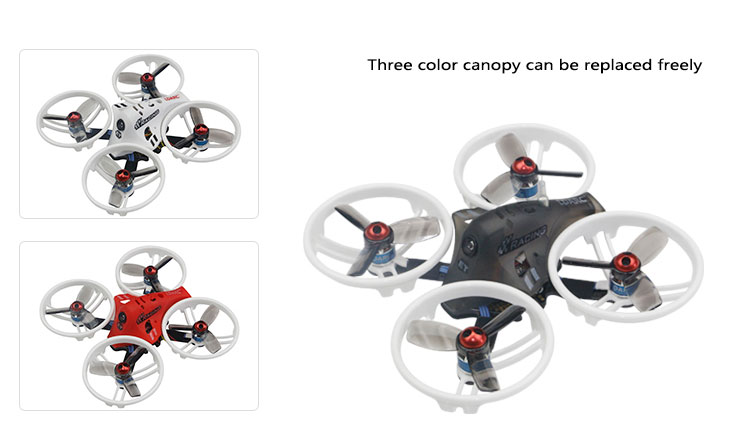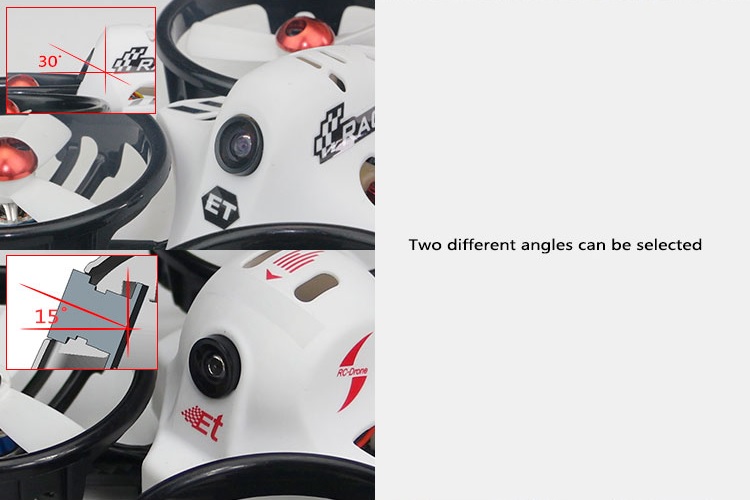 Unfortunately camera was not changed – CMOS sensor OV231 NTSC with 150 FOV. This camera is average and not comparable to the modern RunCam, Foxeer or Caddix cameras.
New ET series quadcopters have upgraded FC stack to the newest LDARC flytower. At last the these quadcopters will have OSD.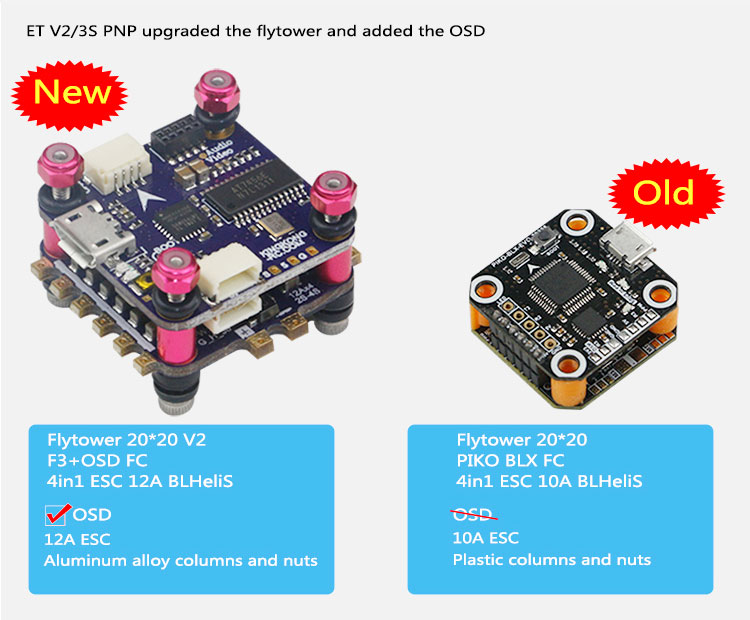 Interestingly new versions will have different motors for all three models. Smallest ET100 V2 version will have XT1103 7800KV motor rated for 2S only. Middle sized ET115 V2 will have XT1104 5500KV motor rated for 2S-3S and the biggest whoop in the series ET125 V2 will have XT1104 7500KV motor rated for 2S batteries. So the biggest changes were done to the ET115 V2 quadcopter.
ET100 ET115 ET125 V2 can be purchased in Bind-and-Fly configurations with FrSky (D16), Flysky (AFHDS 2A), Futaba and DSM2 receivers as well as Plug-and-play configuration without a receiver.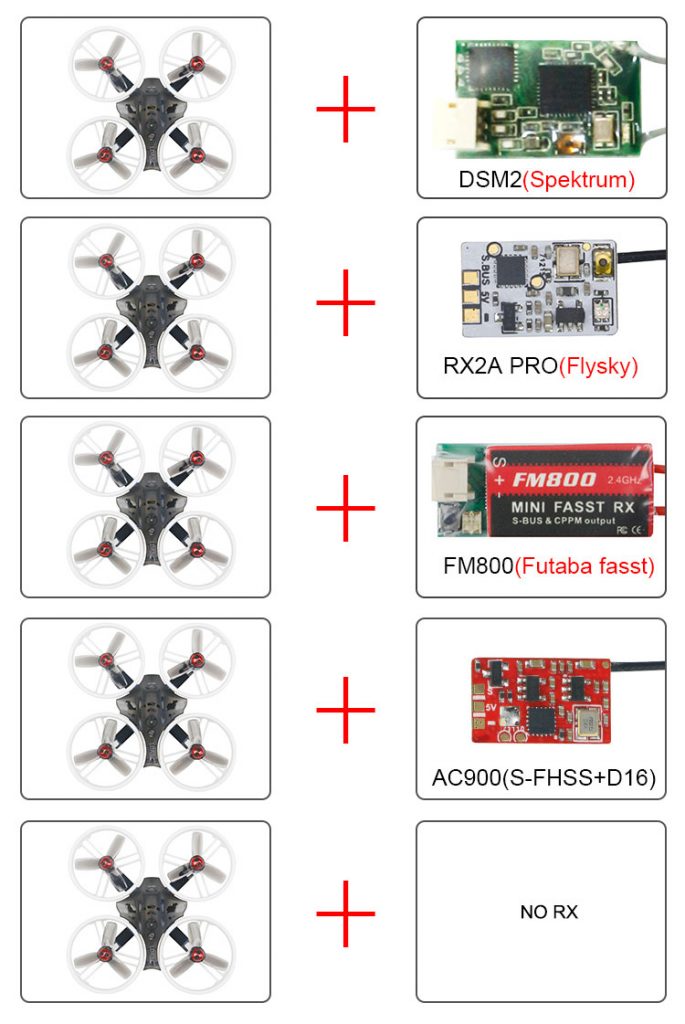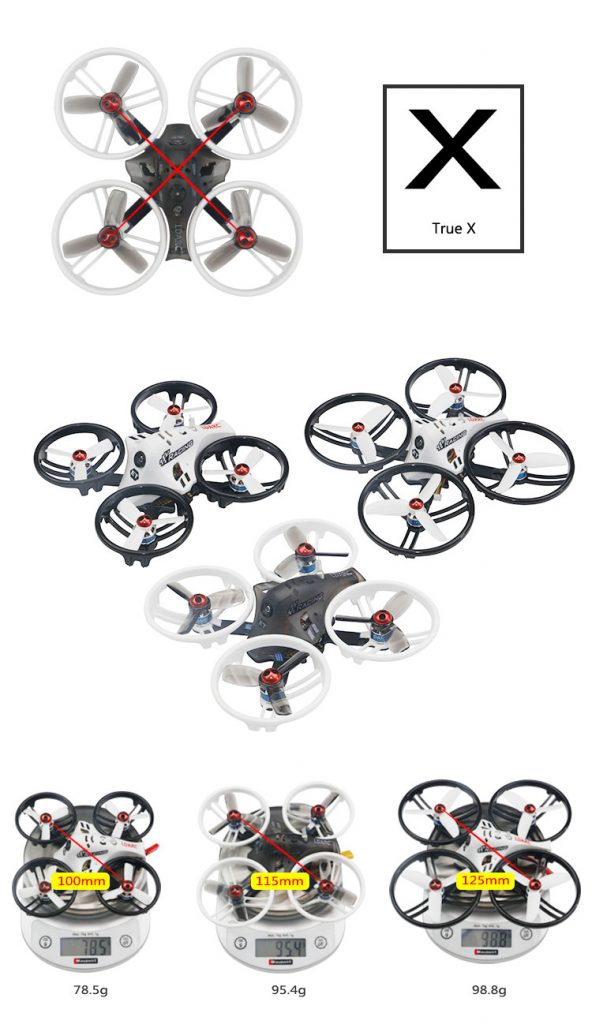 LDARC ET100-ET115-ET125 quadcopter User Manual: http://15736572.s21d-15.faiusrd.com/61/ABUIABA9GAAgk9T52wUoyKmcMg.pdf
LD