Review: Eachine VR005 Goggles
Eachine VR005 goggles are the entry level, one of the cheapest goggles on the market. Knowing that they are cheap, one should not expect too much from tem. Lets take a look at these goggles and see if they are any good.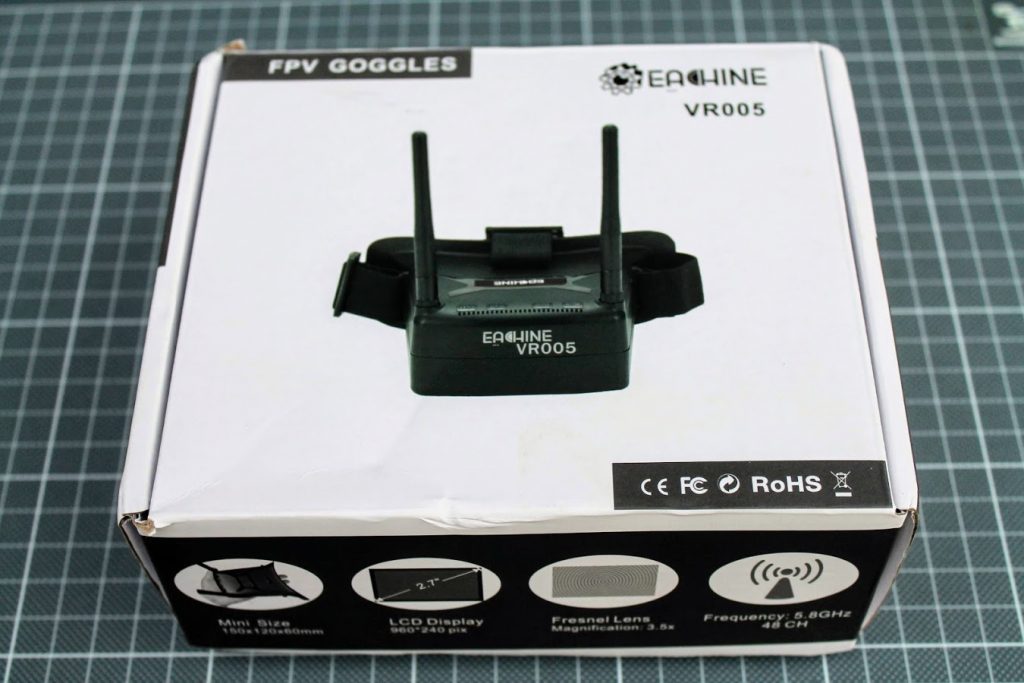 Features and specifications:
– Small size and light weight.
– Low power consumption, working current 300-350MA.
– Built-in high sensitivity 5.8GHZ 48CH auto-search receiver,especially suitable for RaceBand.
– Built-in with 2.7 inch 960*240px resolution HD display.
– Built-in 1S 3.7V 1000mAh LiPo battery.
Package contents: VR005 goggles, Instructions manual, mini USB cable, simple linear antennas, head strap and silicon rubber patch.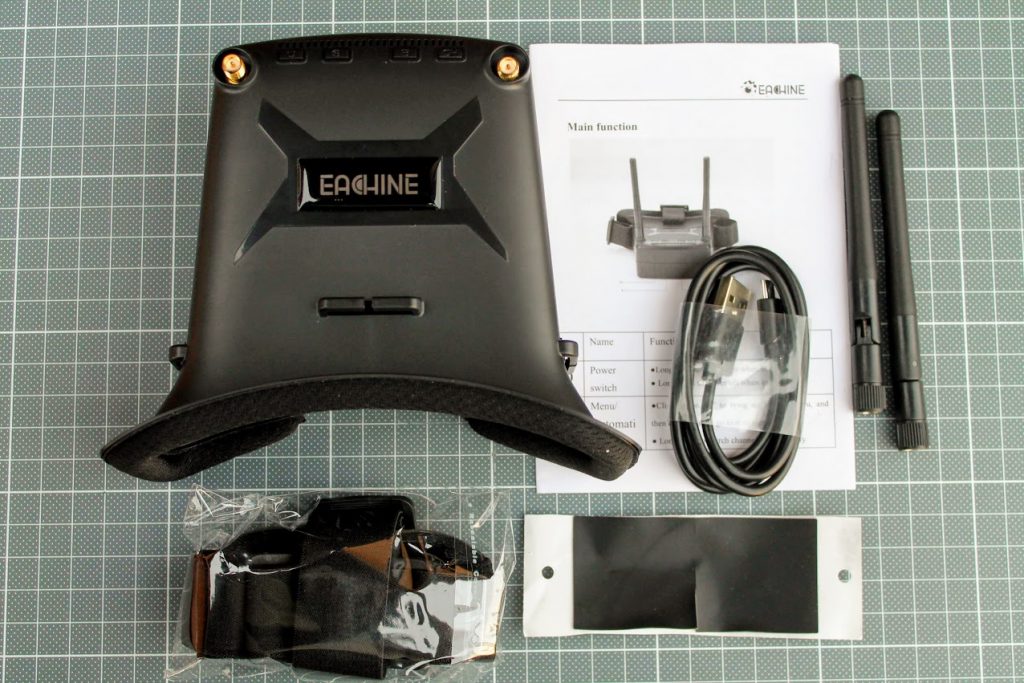 On the top side of the goggles there are power On/Off, AutoSearch, Band and Channel buttons.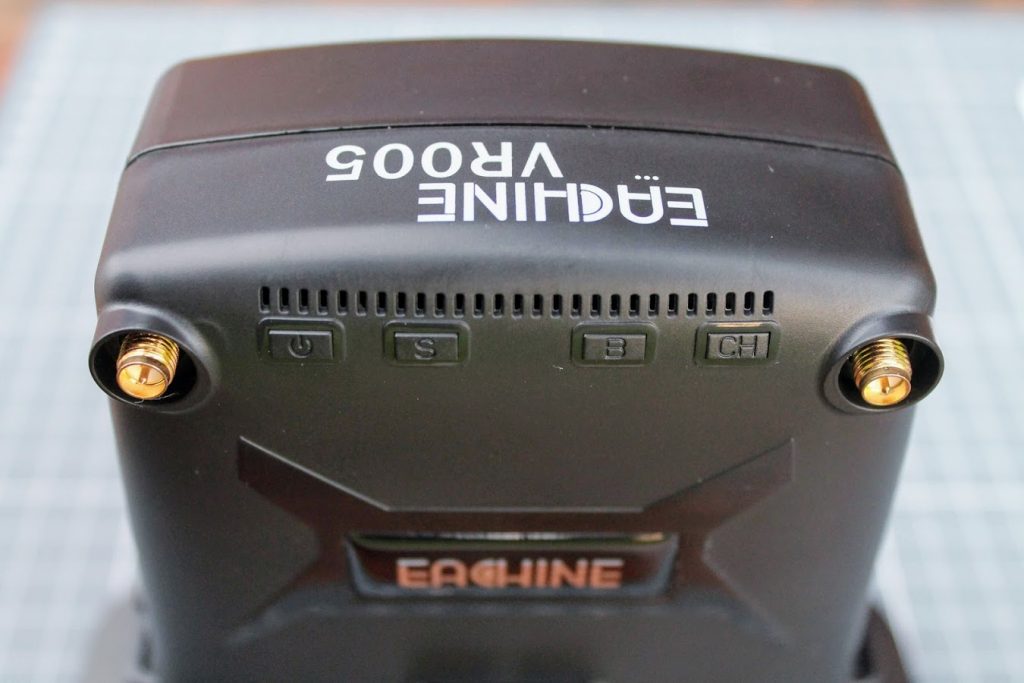 On the bottom side of the googles you can find micro USB charging slot with a small LED hole.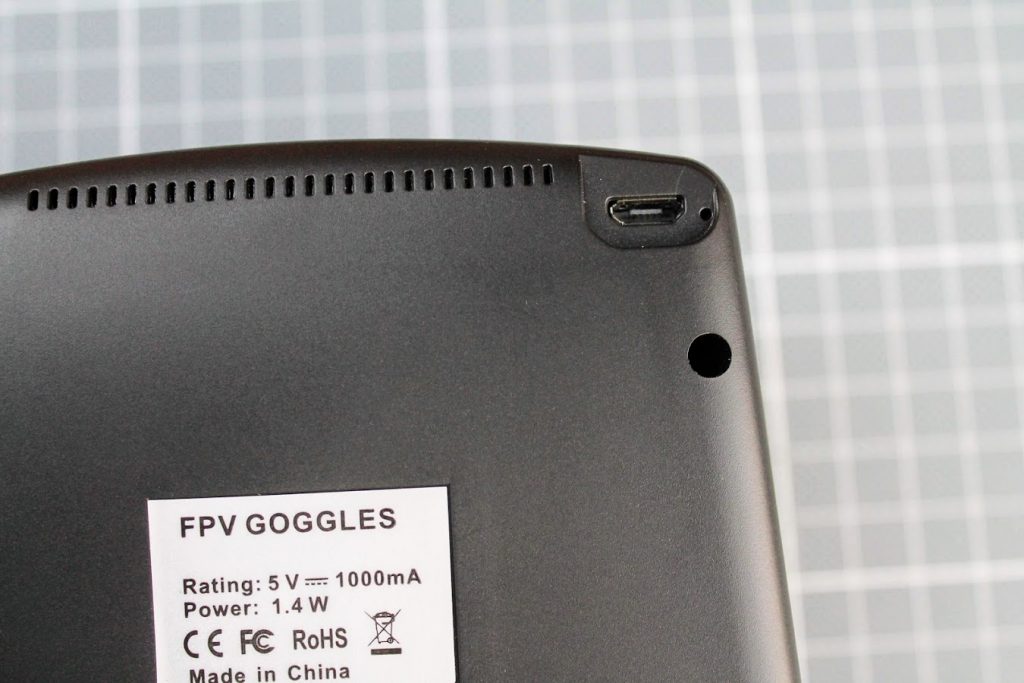 Goggles can be charged by micro USB cable. Charging takes about 50 min and you get about 1 hour of working time from full charge.
The provided head strap has 3-point adjustable system, but it is so light that 2-point head strap would be enough.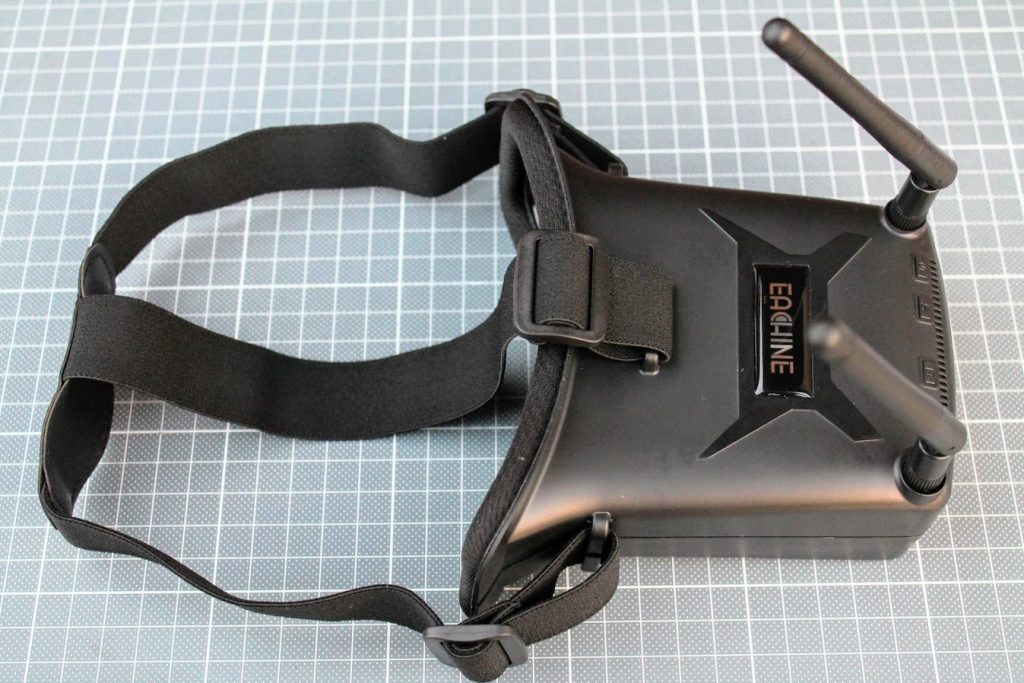 The goggles are really small.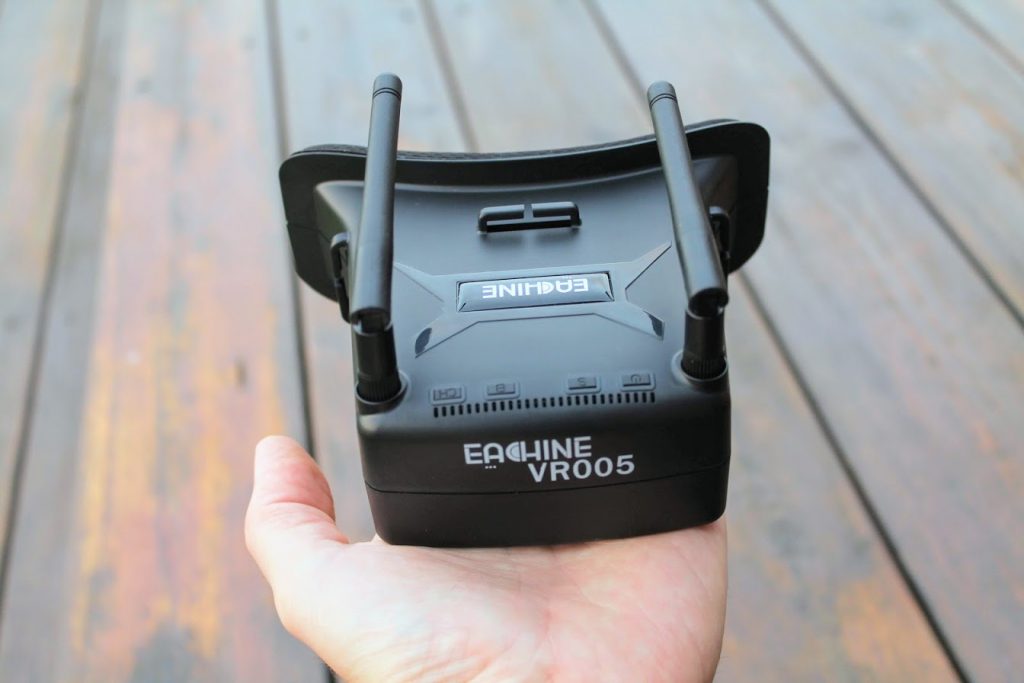 And they are the lightest goggles in the market – 158 grams total with headstraps, antennas and battery.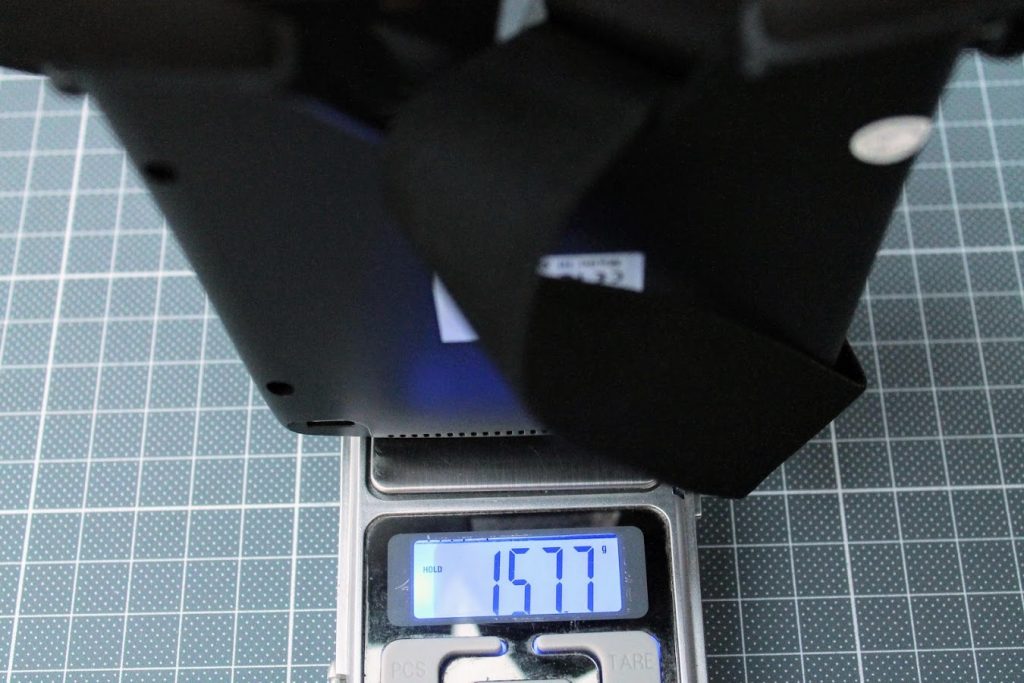 And at his point all the pros are over. Now comes the cons.
Eachine VR005 goggles does not fit on the face. There is light leakage on the sides and the nose hole is not big enough. It even has sharp edges that make these goggles uncomfortable to wear. There is some silicone rubber patch in the package, probably for sticking over the sharp edges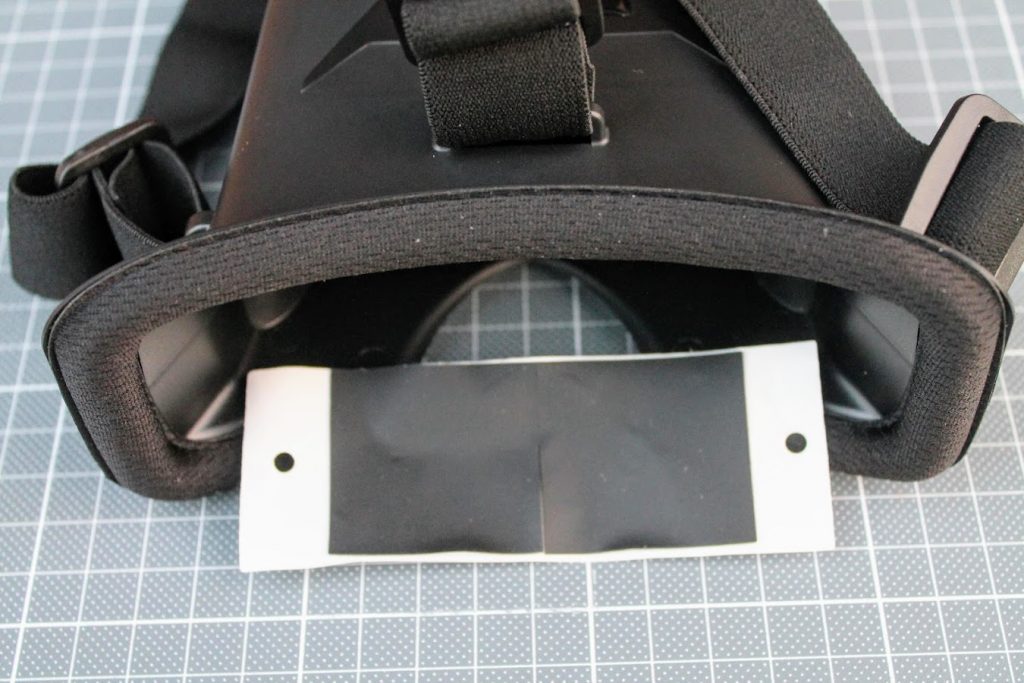 The LCD display resolution is not 960*240 as stated in the specifications, but rather 320*240 natively. Chinese markets usually count the RGB subpixels separately. This makes impression that the resolution is greater than it is. Technicaly it should be read as 960(RGB)*240 , but means there are total of 960/3 RGB colors=320 actual full pixels in a row. So the LCD display resolution is no more than 320*240 with an aspect ratio of 4:3. This reminds me the old good times then the only affordable goggles were Hobbyking Quanum v1 goggles with the same resolution.
The screen size is 2.7inch, which is very small. Fresnel lense, installed in the goggles, is not sufficent for me to focus on the screen properly. I'd need additional 1 cm of the distance to the LCD screen to be able to see the details.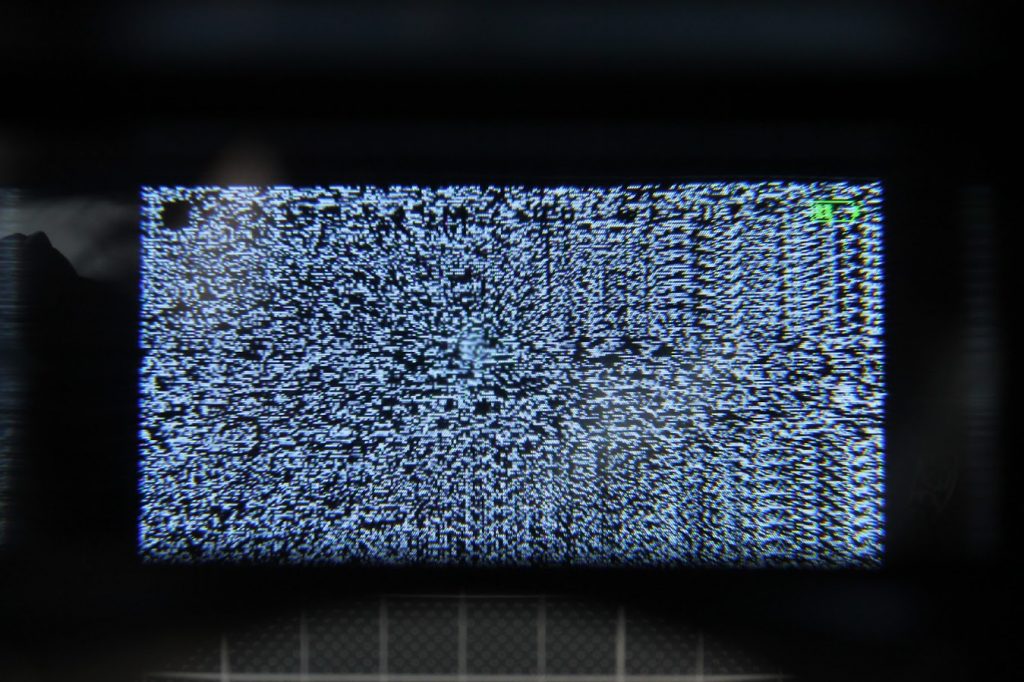 Long press the S button starts Autosearch function.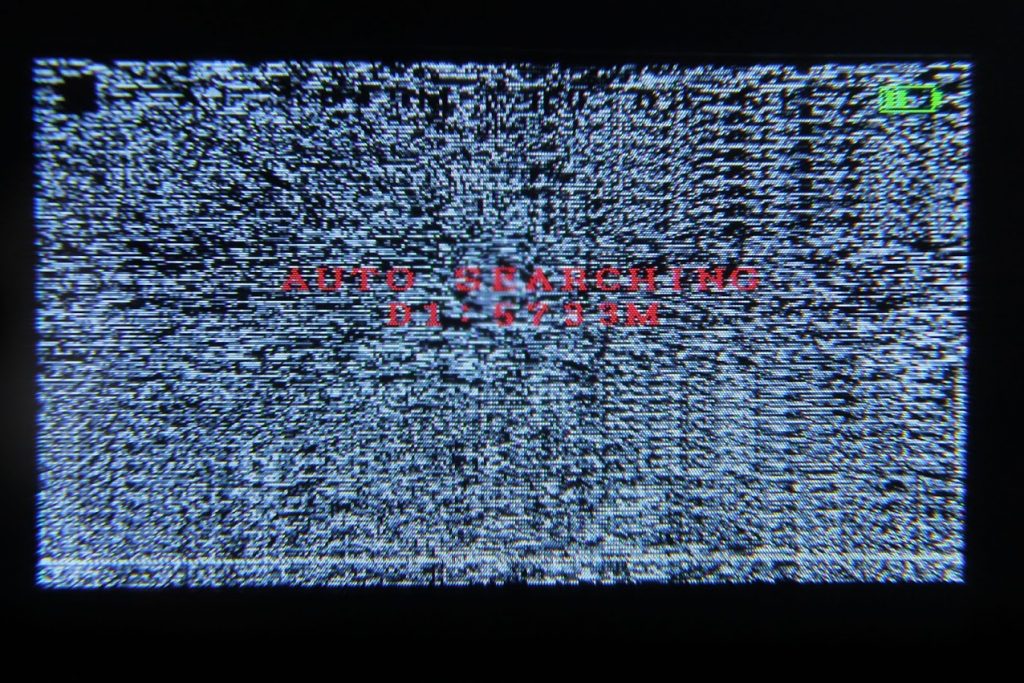 Autosearch stops at the first found channel with video signal. Works reasonably well.
You can tune the goggles to the right channel by pressing B (Band) and CH (Channel) buttons, but have in mind that the Band names are somehow mixed up, their order is non standart and you can be easily be confused.
Band A is most likely band E, but the channel order is mixed up, Band B is actually Fatshark Band also usually called Band F. Band C is actually the Band A, but in reverse channel order. Confusing, doesn't it? At least the Band E is actually the Raceband and it's channels are in normal order.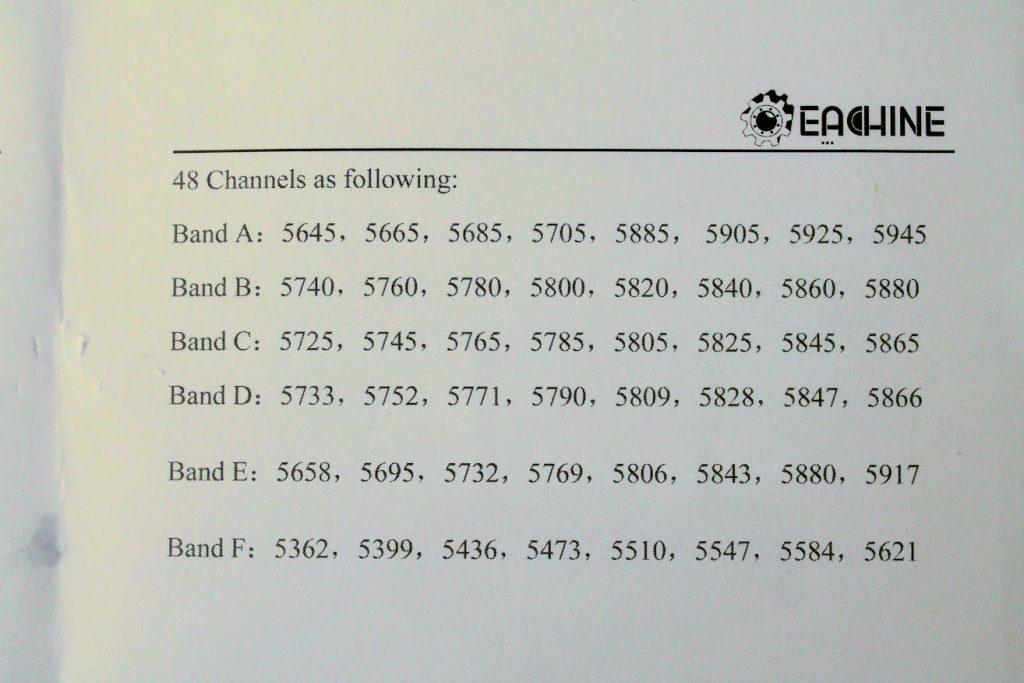 Short press the S button cycles between menu – Brightness, Contrast, Saturation, Tint and Language.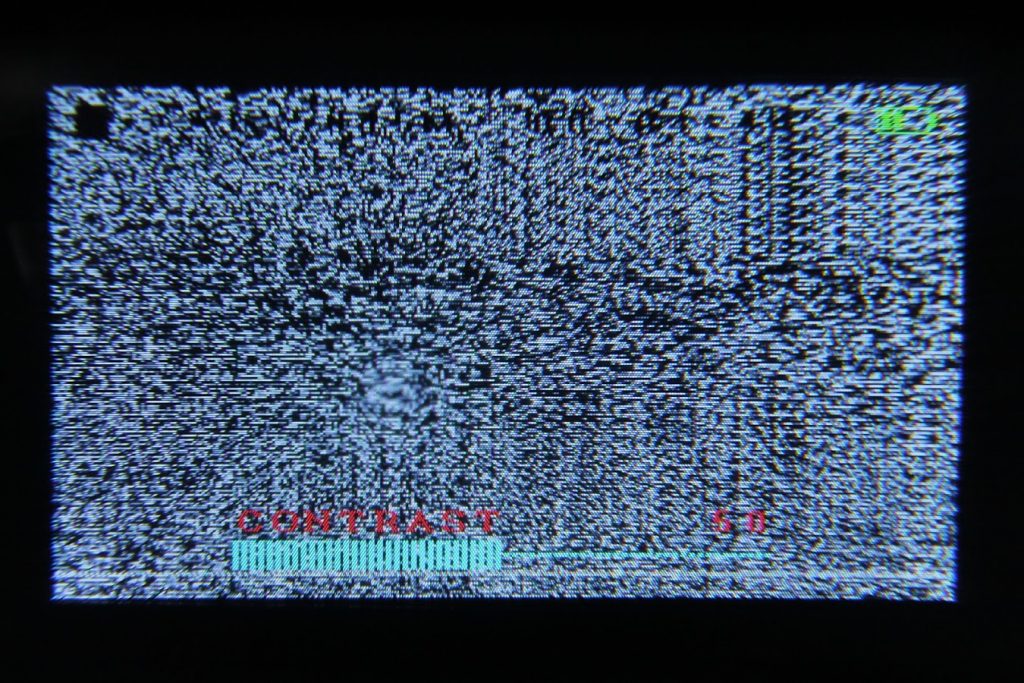 Inside the goggles there are battery, LCD display with PCB and fresnel lens.
All the electronics, receiver, antenna sockets, are integrated in one PCB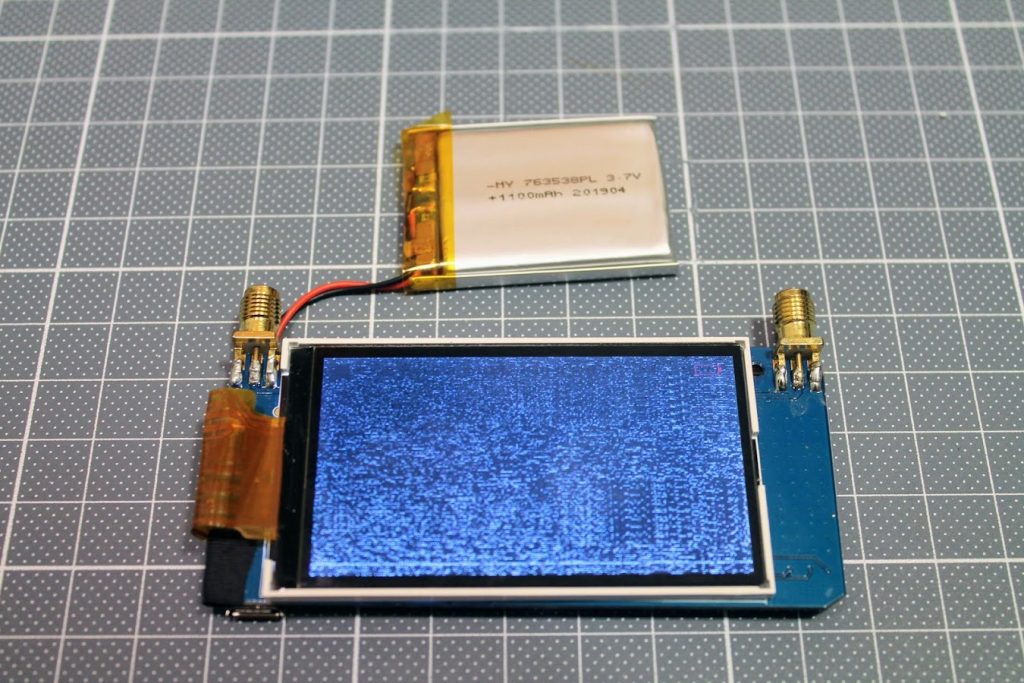 Both antennas are connected to the same receiver, so there is no RX diversity, no antenna diversity. Actually it probably should work better with only one antenna, the one on the right side.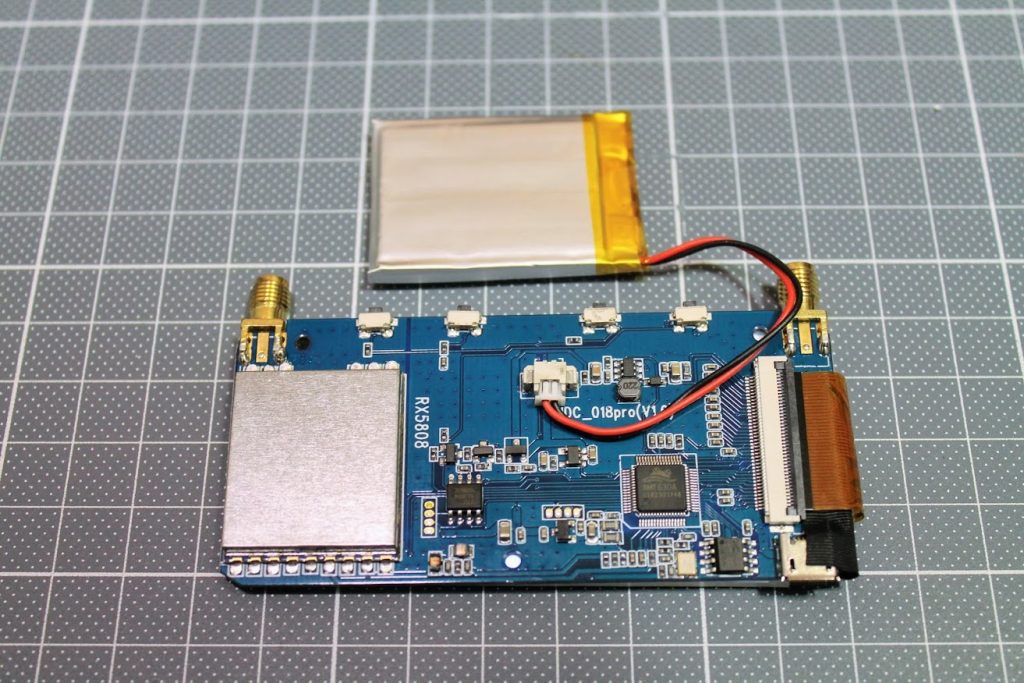 And the last thing – my goggles came with defective LCD screen – there is one dead line on the bottom of the screen. It is constantly lit on.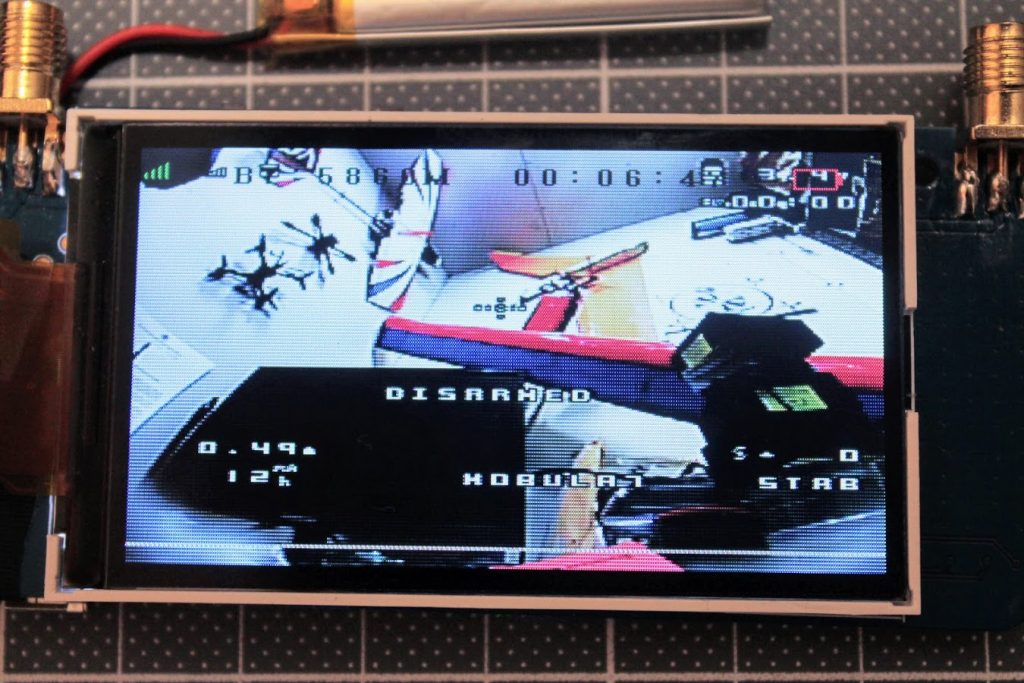 Conclusion
Eachine VR005 goggles are very small, light and cheap goggles. But thats the all advantages of these goggles. The LCD monitor is lowest possible resolution (actual resolution is only 320×240). The installed fresnel lens is not enough to clearly focus on the LCD screen. There is light leackage from the sides if the goggles and the nose cutout has really sharp edges.
The only possible application for these goggles is small all-in-one spectators monitor. It has all the electronics on one board, so easily can be converted to the small FPV monitor.
You can find these goggles on Banggood. You can go and look at them, but don't buy them!
https://www.banggood.com/Eachine-VR005-2_7-Inch-5_8G-48CH-FPV-Goggles-Raceband-Auto-Search-With-Dual-Antennas-3_7V-1000mAh-Battery-For-RC-Drone-Beginner-p-1480430.html
Disclaimer: This item was supplied by Banggood for a fair and unbiased review. Banggood never asked for a positive review and never infuenced my opinion in any way. I'm trying my best to stay uninfluenced and give only my own opinion. All affiliate links if there are any help me purchase items for future reviews.