Review: VX110 2.5″ frame kit
VX110 frame kit is cheap option for 2.5″ prop size quad builds. Lets look at this frame kit in detail.
Kit consists of 4 separate arms, two bootom plates and aluminum bracket, aluminum standoffs, top plate and screws. A small battery strap is included also.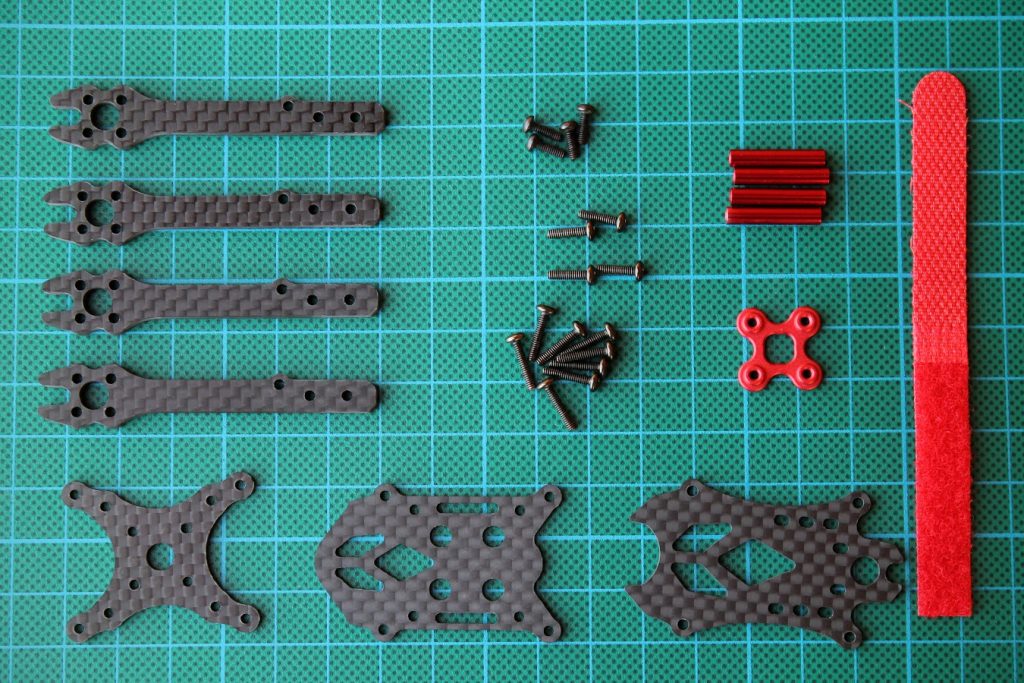 Four arms intersect in the middle and lock each other pretty well (note the lowest plate is missing for the demonstration only).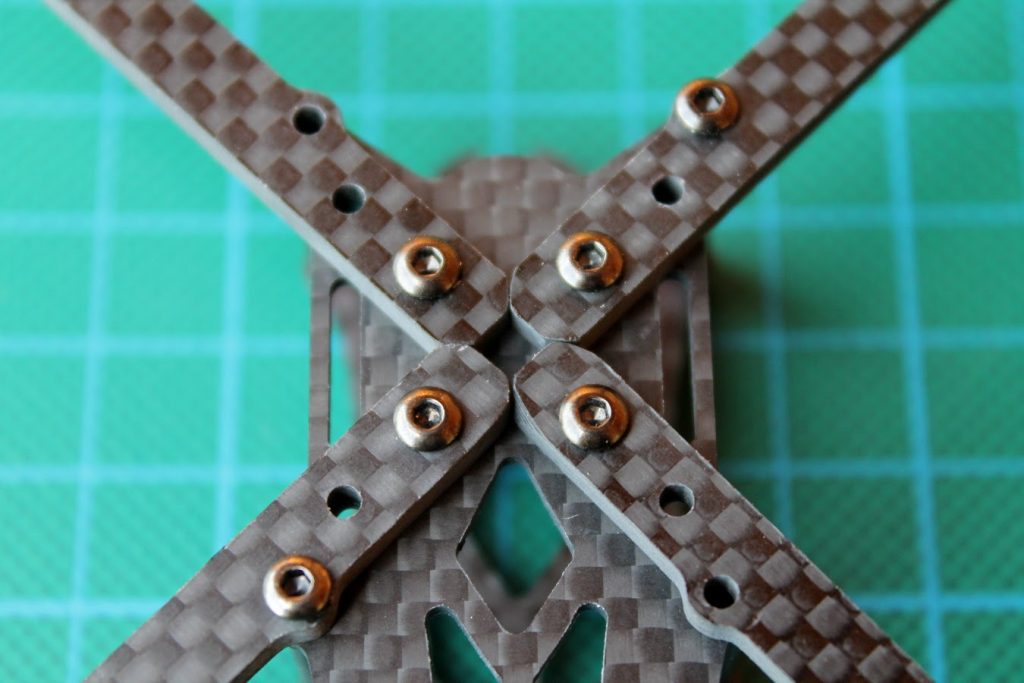 View with assembled lower bottom plate.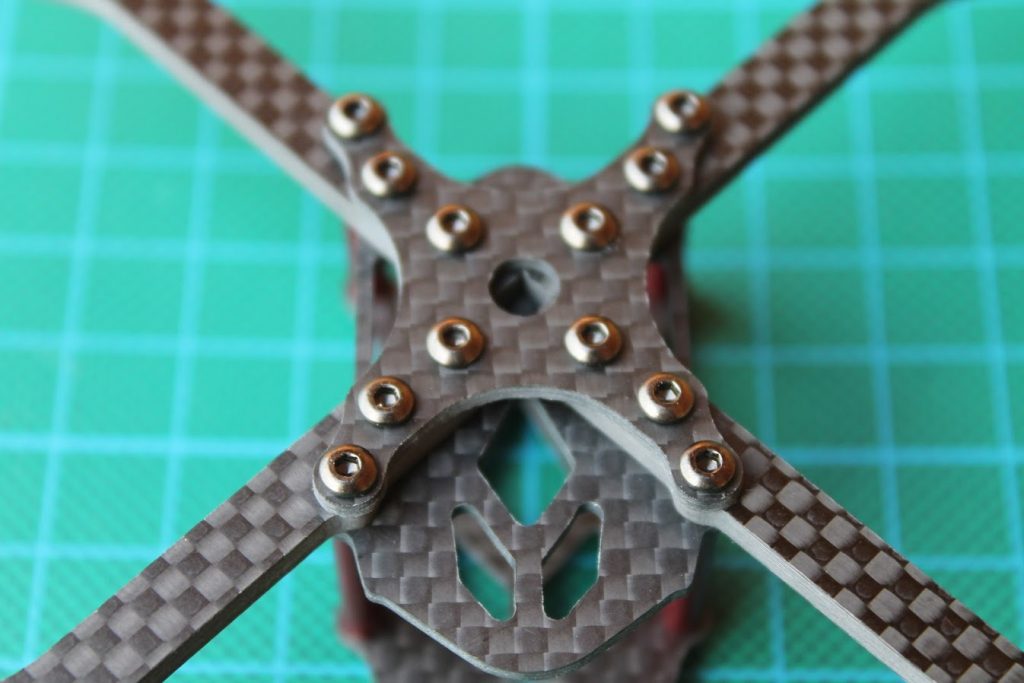 Both bootom plates between the arms forms the sandwich which is additionally reinforced with the red aluminum bracket and holds the arms very strong. This construction lets to easily change any broken arm just by unscrewing only 3 screws.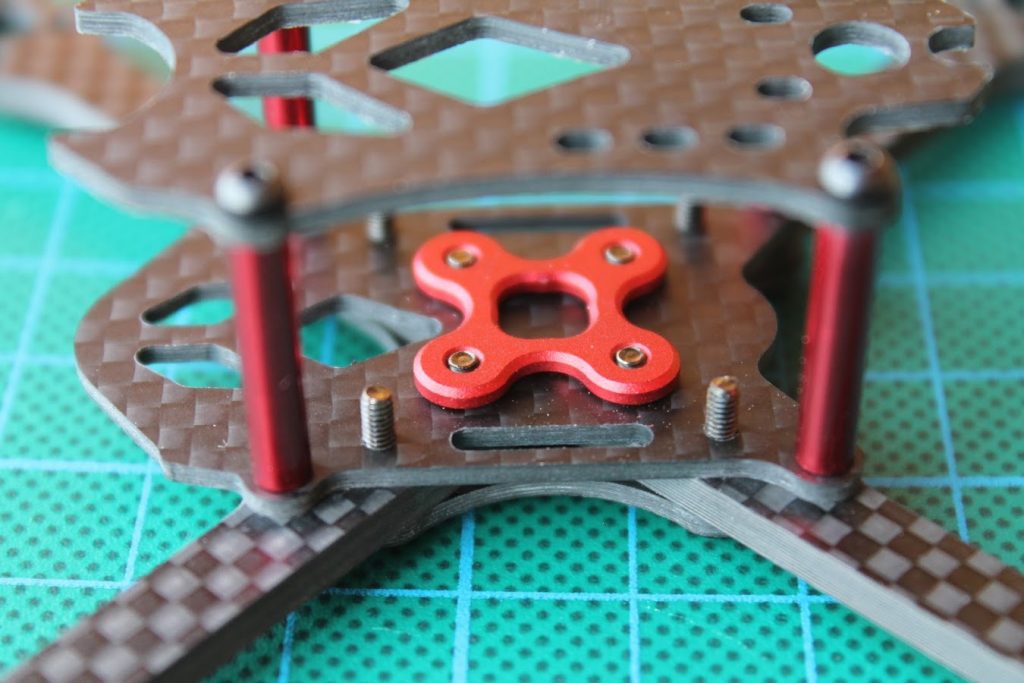 Inside the frame you can fit the stack with 20x20mm mount hole pattern.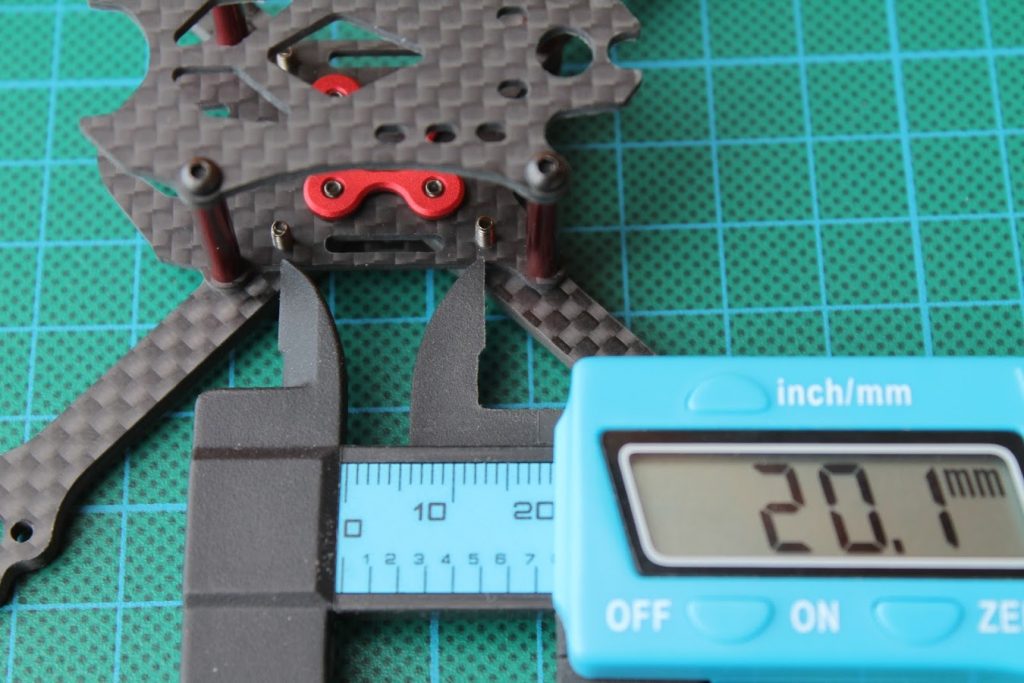 Stack height is only 18mm. So there is tight inside. Only two levels stack fits.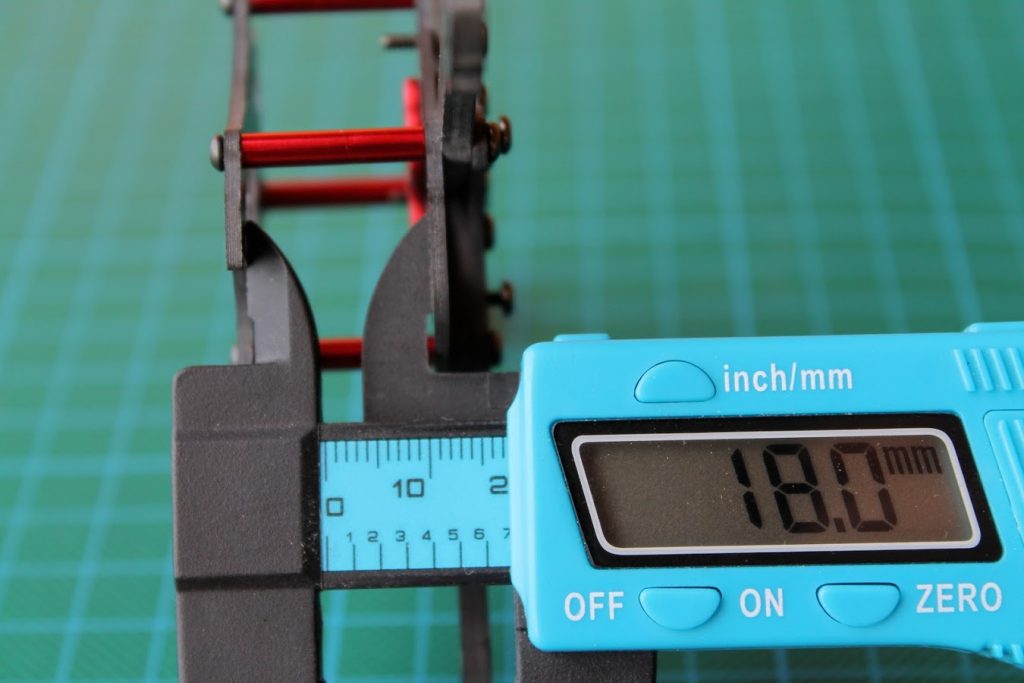 Arms are exactly 3mm thick. Strong enough.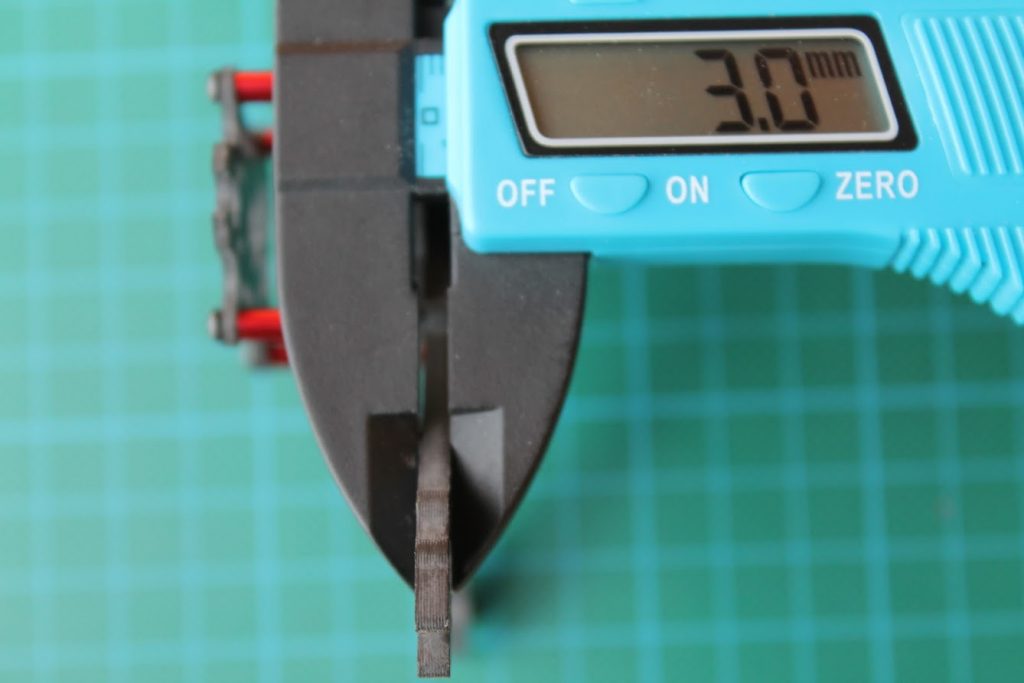 Top and bottom plates are 1.5mm thick.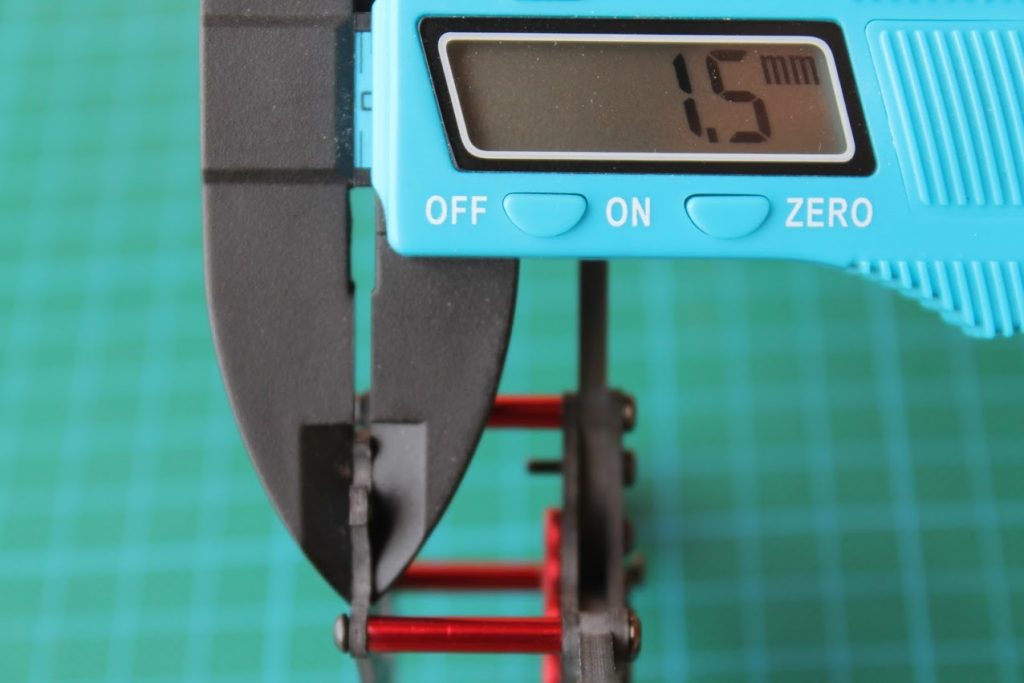 The distance between the front standoffs is 21.8mm.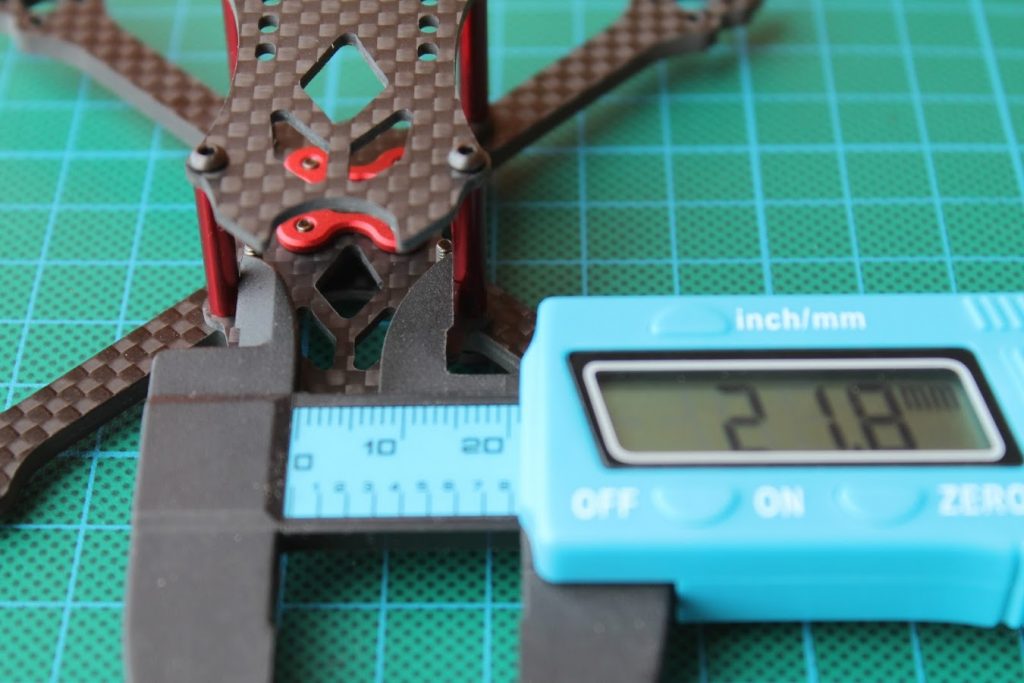 The biggest issue with this frame is the absence of the camera mount. There is no side brackets, so if you want to install some Runcam/Foxeer micro sized camera, you either need to print some extra brackets for mounting in to this frame or think of some other creative way of mounting the camera. Also the standoffs are too short to fit the Runcam/Foxeer camera. You nee at least 20-22mm sized standoffs.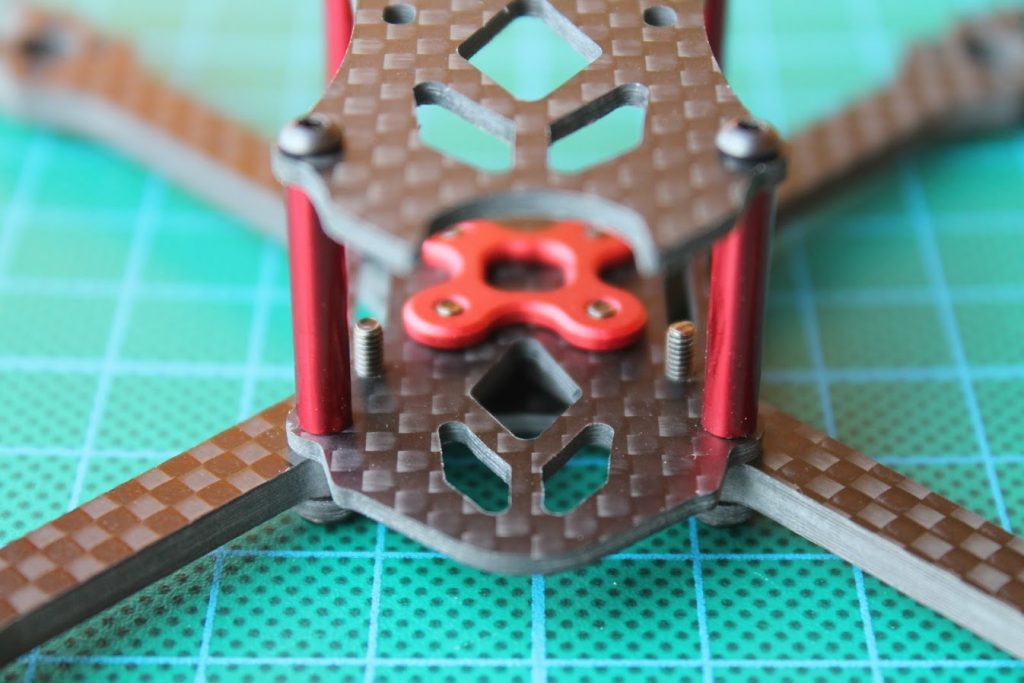 The maximum size of the propeller is about 66mm, so 2.5″ inch props should fit to this frame.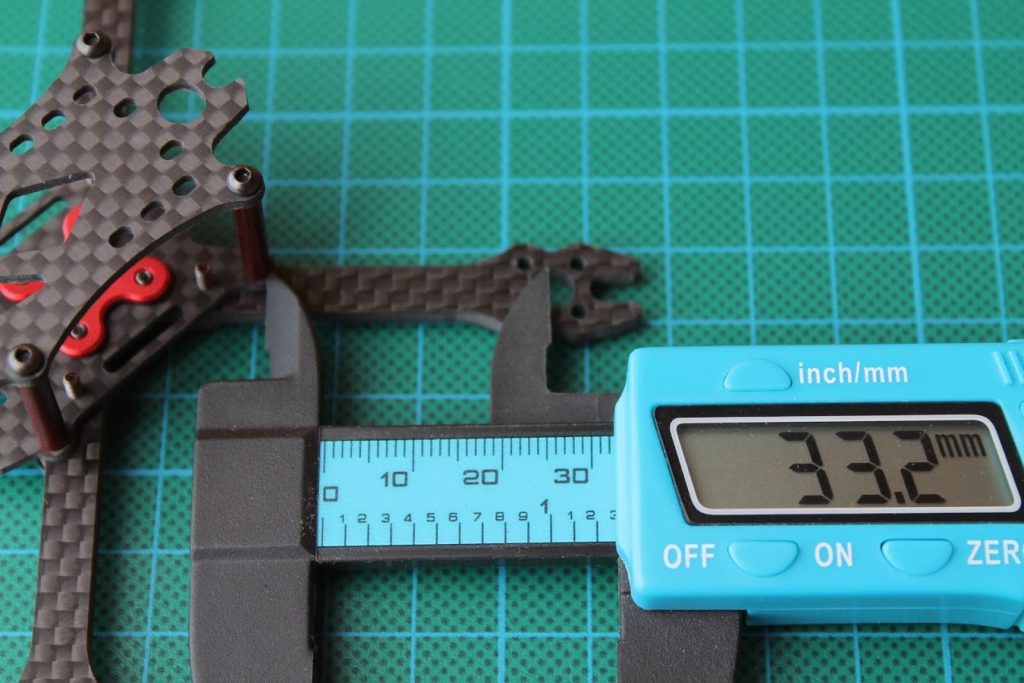 Assembed frame weight is 18 grams.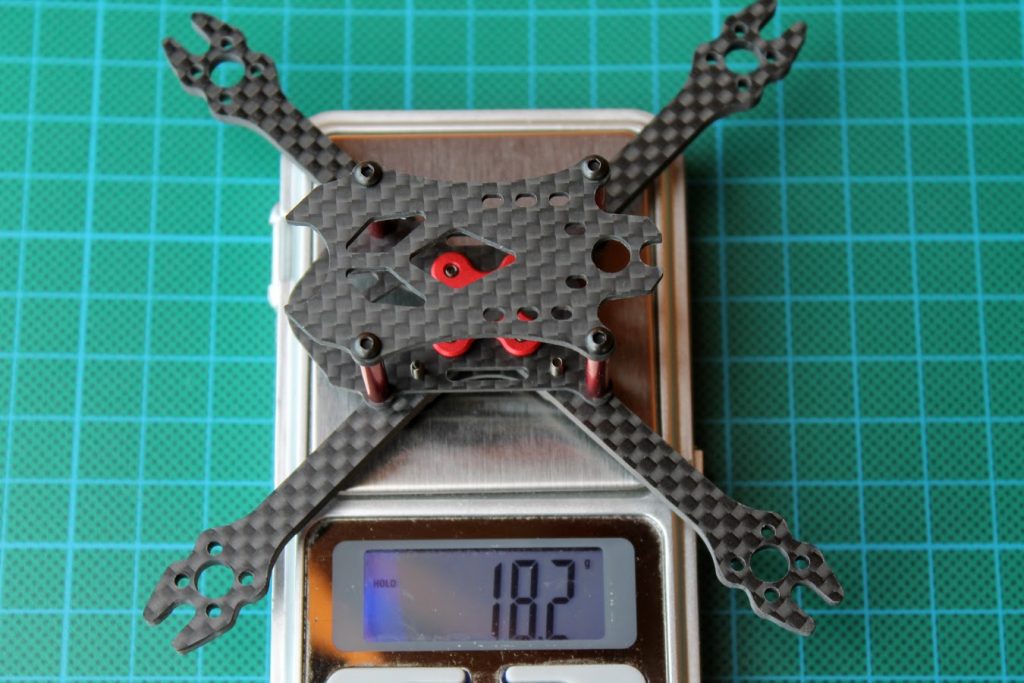 Supplied battery strap is very short and can be used only with small lipos.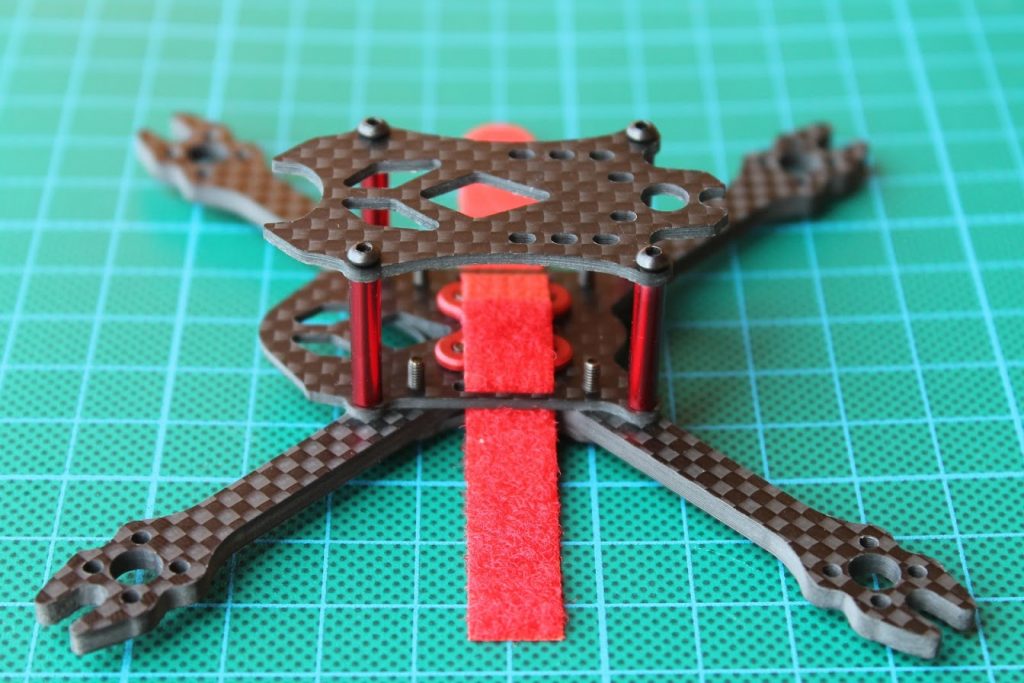 Motor mount hole patterm is 9x9mm, so motors sized 1104-1108 should fit to this frame.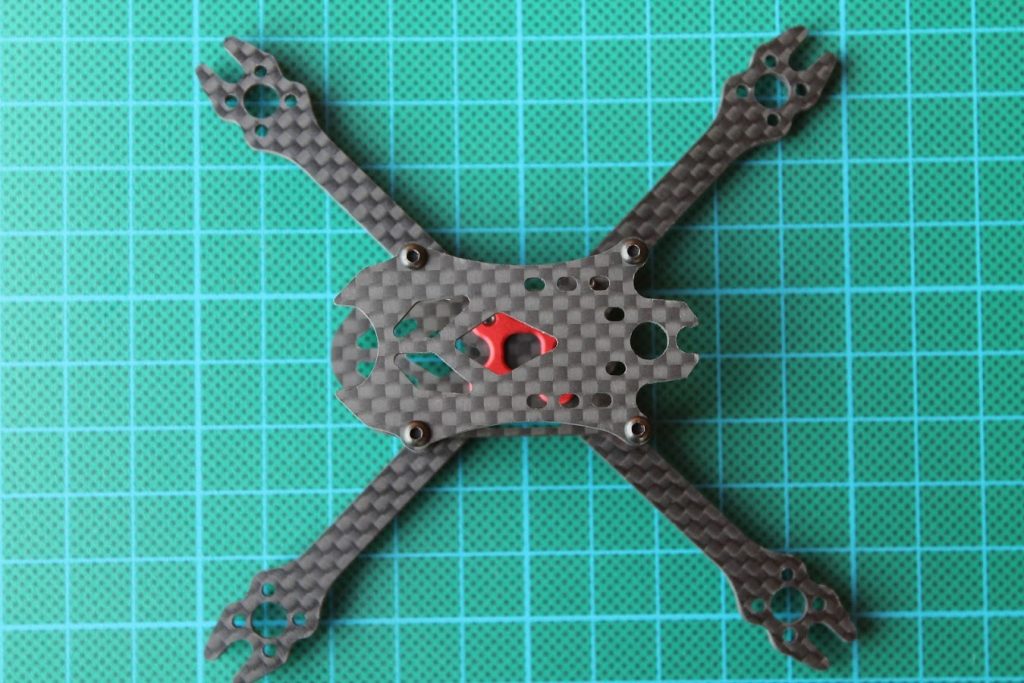 Some more photos of the frame.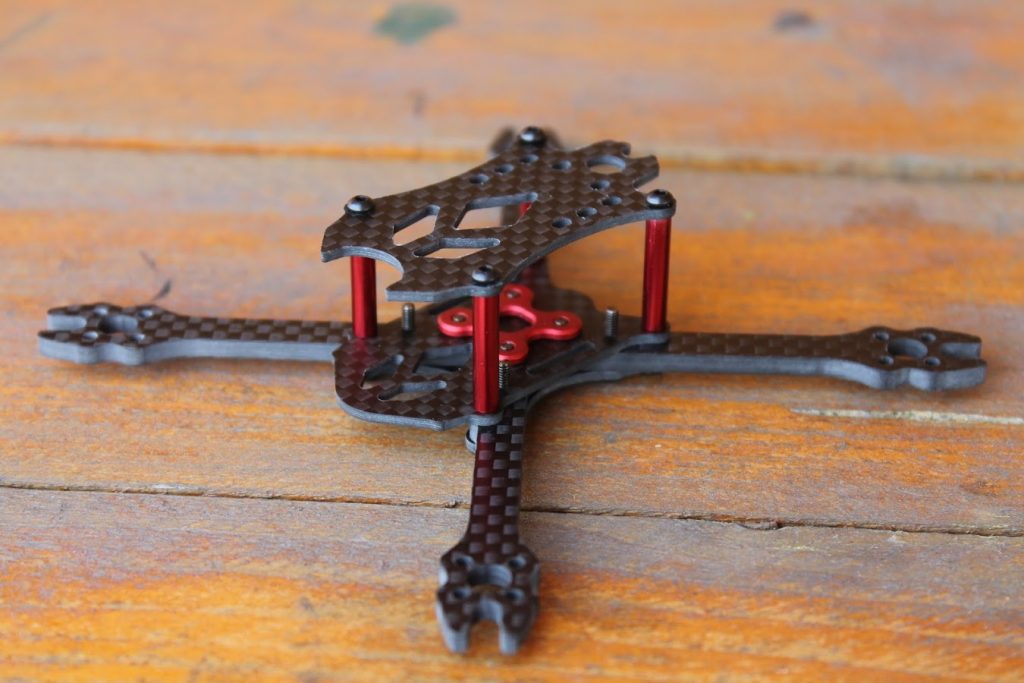 PROS
Very cheap (less than 10$)
Strong 3mm arms
Arms can be easily changed
CONS
No camera mounting options
Stack heigh is too low for Runcam/Foxeer micro cameras to fit.
Provided battery strap is pretty useless
Can be purchased @ Banggood: https://www.banggood.com/VX110-110mm-Wheelbase-3mm-Arm-…-1247545.html
Custom camera bracket 3D files on thingiverse: https://www.thingiverse.com/search?q=VX110
22mm standoffs: https://www.banggood.com/4-PCS-Frame-Kit-Parts-Aluminum-Column-M2…-1198296.html