Rumors: RunCam Hybrid camera
RunCam is not sleeping and preparing to release their version of the Caddx Tarsier. RunCam calls this camera Hybrid. This hybrid camera actually consists of two cameras – HD and FPV. One lens is for HD sensor and one for fast FPV video sensor. RunCam Hybrid will have 4K@30fps, 2.7K@60fps, 1080p@120fps. FPV feed will have low 6ms latency. Other features: adjustable shutter speed, adjustable ISO setting and setting the camera settings via scanning of the QR Code.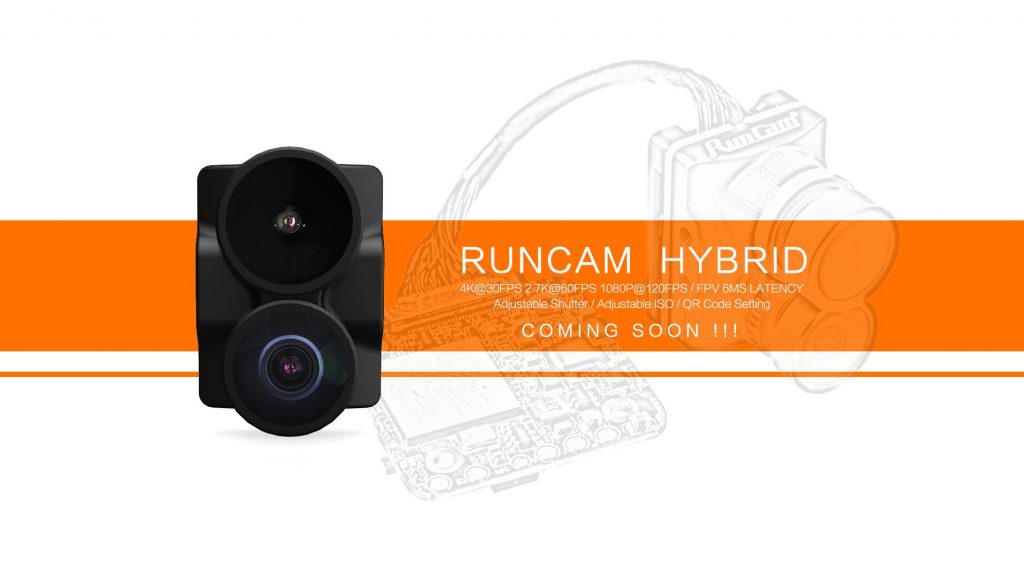 No more specs so far.
Source: Facebook