Review: Fullspeed Leader 3/3SE quadcopter
Fullspeed has released the Leader 3/3SE , the sucessor of the highly sucessfull Leader 120 quadcopter. Leader 3 is not only the enlarged version of the Leader 120, but has also a number of components upgraded and issues fixed. Thе release of this improved Leader was greatly anticipated, and I'm excited to try this quad.
The frame type of the Leader 3 is more like deadcat configuration with the front arms stretched to the sides, than the normal X. Frame size is 130mm. Frame baseplate is 3mm and the side plates are also 2mm, just like in the Leader 120. Leader 3 frame weights 24 grams without and 31 grams with TPU canopy versus 18 grams Leader 120 frame. Leader comes in two versions Leader 3 and Leader 3 SE and the the difference is only 3D printed canopy that is available in different colors. Price difference between the SE and regular version is about $5.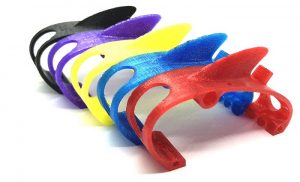 You can buy the printed canopy as a spare part.
Leader 3 has got new upgraded FullSpeed SZ-Speed 1106C2 4500KV motor that are capable to work with the 2S, 3S and even 4S battery.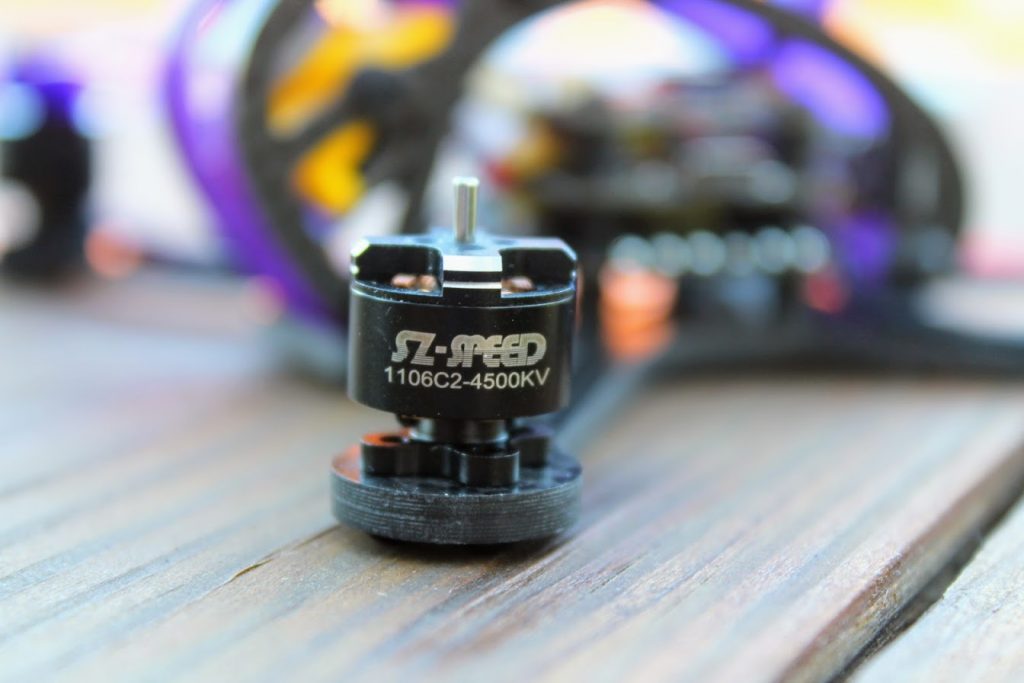 Inside the Leader 3 there is FullspeedRC FSD428 28A F411 Flight Tower stack, capable of the 2-4S battery input.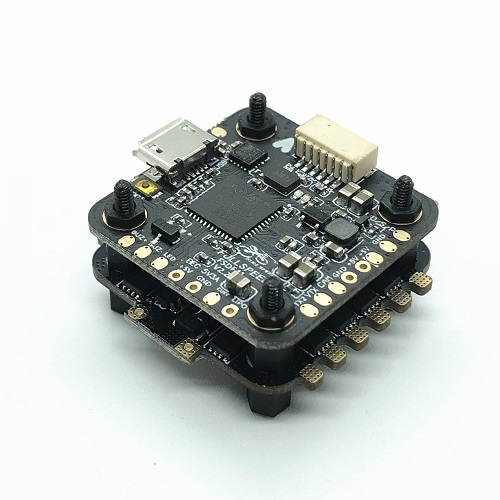 Lets look at the Leader 3 stack in details.
Flight Controller FSD F411
Specification:
Brand Name:FullSpeed FSD F411 Flight Controller
Input Voltage: 2-4S Lipo
Built-in Betaflight OSD to adjust PID
BEC Output: 5V@3A
Size: 27.5×27.5mm board, 20x20mm mounting holes (M2)
Weight: 3.4g
Support SBUS/PPM/DSMX receiver
Usage: Original Parts for FullSpeed FSD428 FSD435 Series Flytower
Connection diagramm of the FSD F411Flight Controller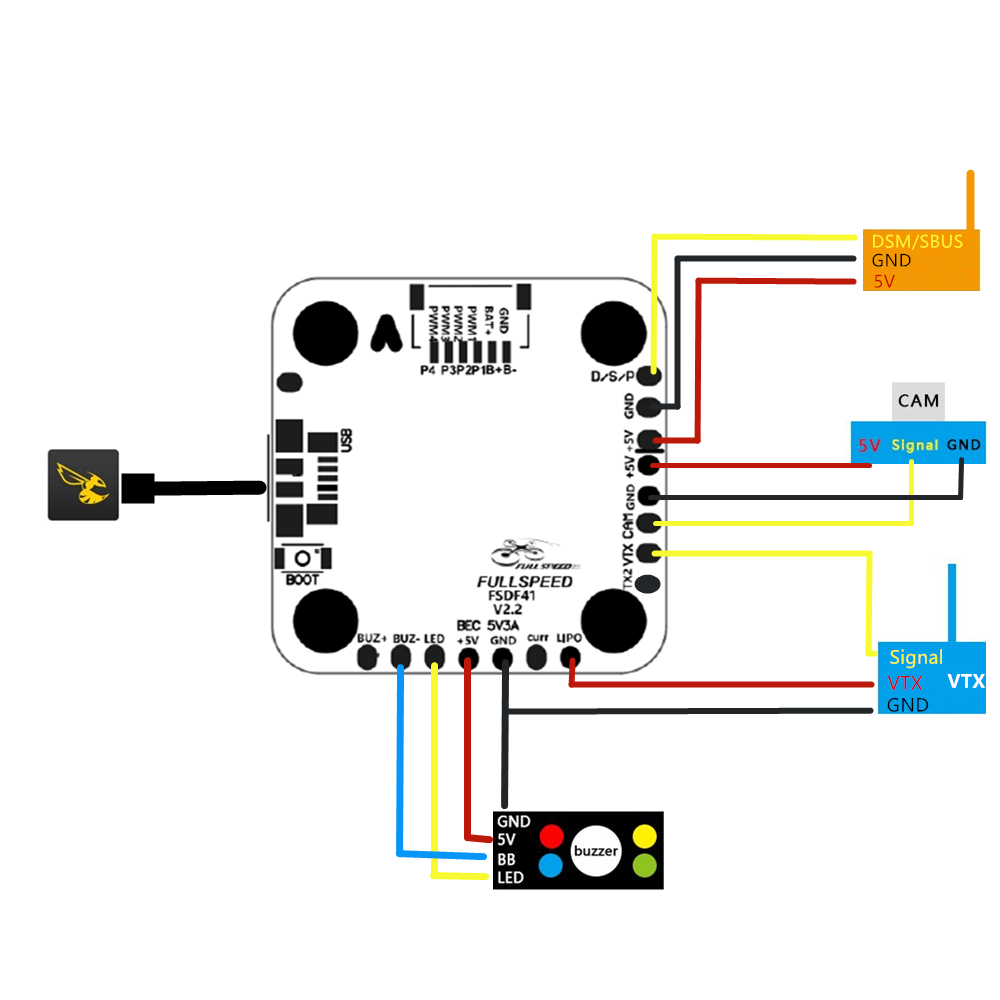 4-in-1 ESC FSD 28A 2-4S
Brand name:Full speed
Product Size: 27 x 27 x 5mm
Mount hole: 20 x 20mm
Firmware version: BLHELI_S
Input voltage: 2-4S
Consant Current: 28A
Peak Current: 35A (10S)
BEC output: No
Video Transmitter TX600
Leader 3 has got new FSD TX600 video transmitter that outputs from 25mw up to 600mW and supports SmartAudio.
FullSpeed FSD TX600 25mW-600mW VTX FPV Transmitter
Output power: PIT/25mW/100mW/200mW/400mW/600mW switchable
Control mode: BFOSD control(RX)/button
Video system: NTSC/PAL
Antenna: IPEX
BAT: 5V Recommended
Frequency: 5.8GHz 6 bands 48 channels, with Raceband: 5362-5945 MHZ
(TX600's factory set up is on lock mode (5733-5866MHZ unlock). Please follow your local laws and regulations
if you need to unlock the frequency.)
Size: 26*26mm(L*W), 20*20mm mounting hole
Weight: 2.3g
FullSpeed TX600 VTX connection diagram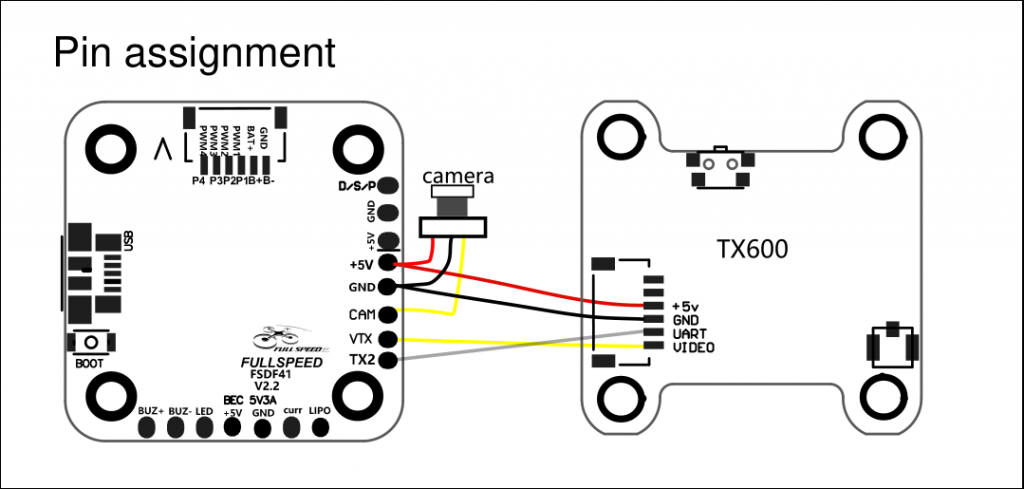 Connecting the receiver
If your receiver SBUS signal don't need to be inverted, use the D/S/P port on the top side of the FC.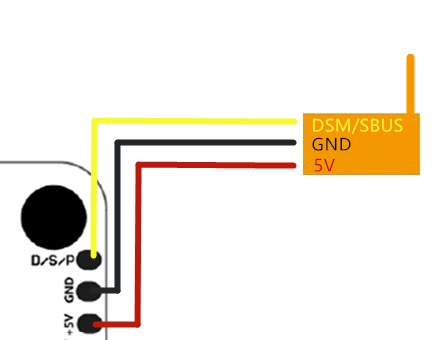 If your receiver SBUS signal needs to be inverted, use the SBUS port on the opposite side of the FC.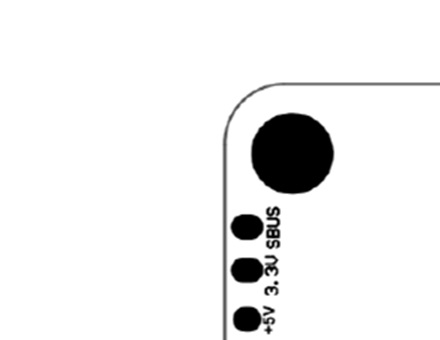 FrSky XM and XM+ receivers have standart SBUS signal that needs to be inverted to connect it to F4 MCU based Flight Controllers. So the SBUS wire (yellow) from receiver goes to the inverted SBUS input from the bottom side.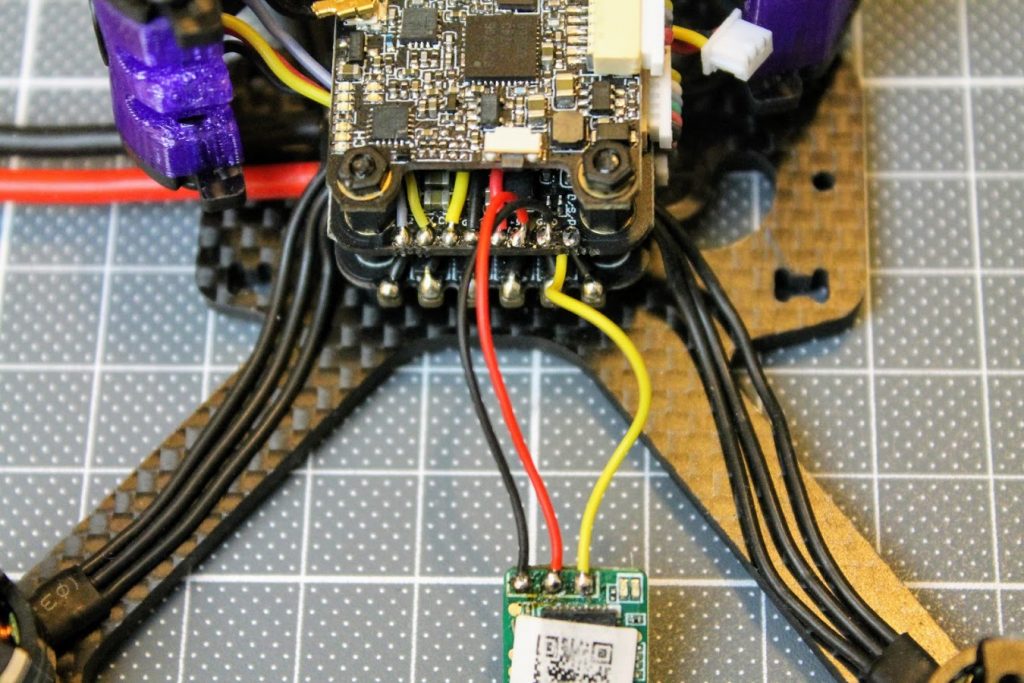 Receiver can be attached to the inner side of the canopy by double sided tape.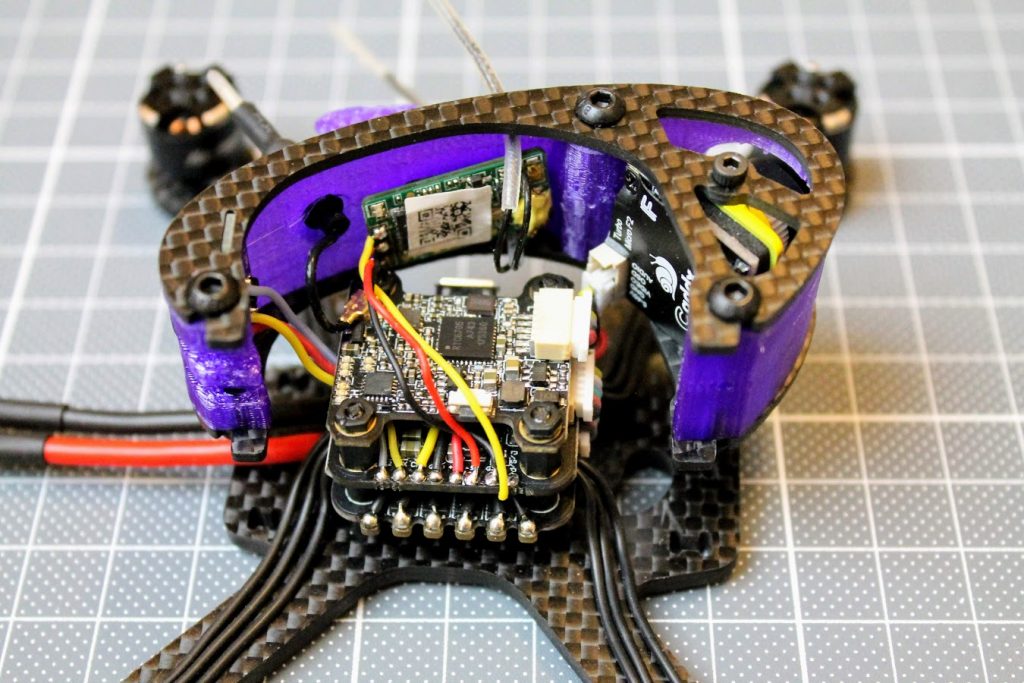 Receiver antennas can be installed in the dedicated holes in the canopy.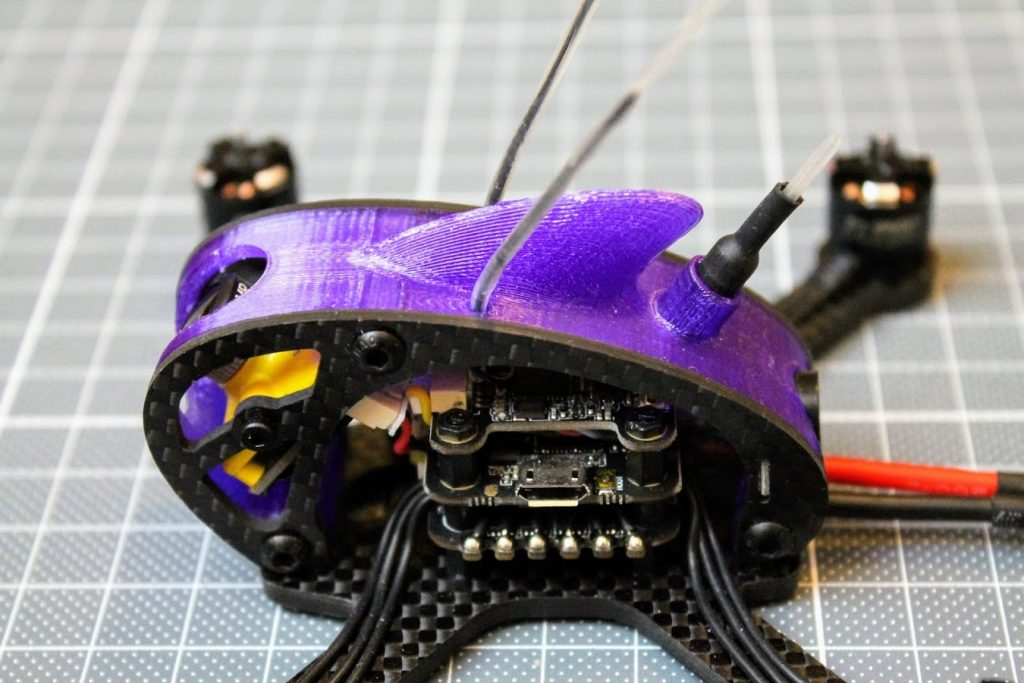 The motor wires are not fixed and can be cut by the prop or the branch in the case of the crash.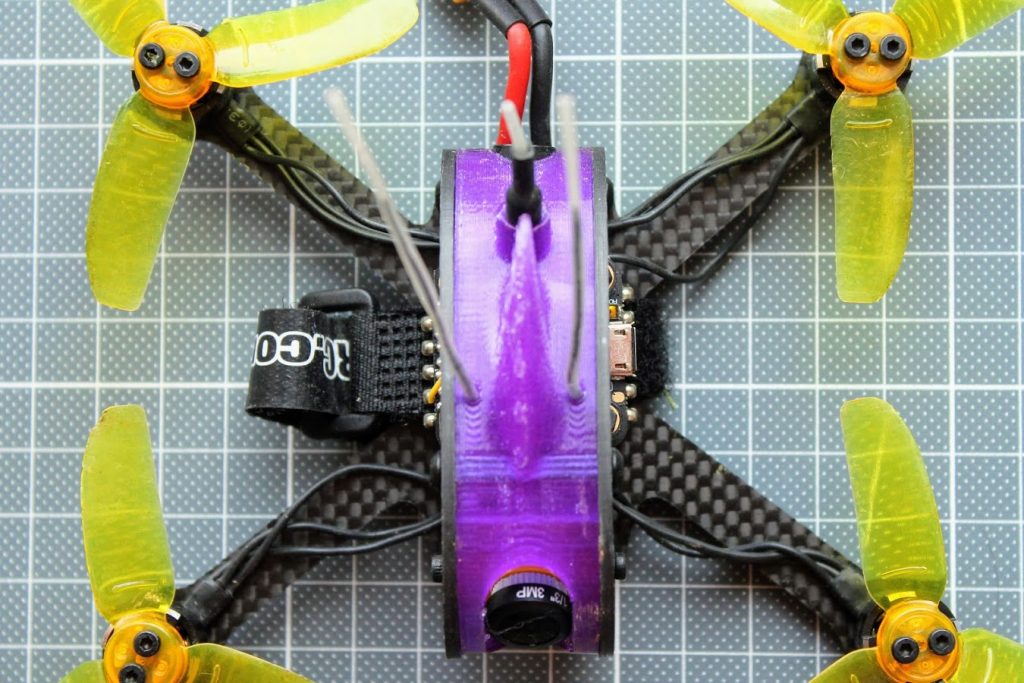 It is good idea to fix and protect them with the tape.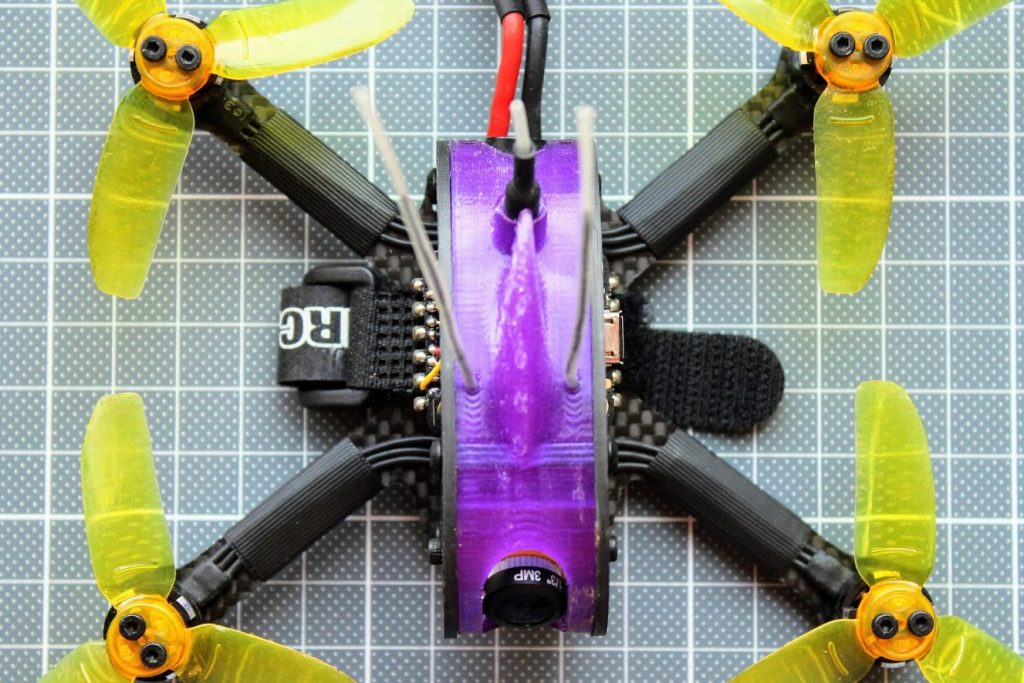 Setting up the Leader 3
Need to be noted that FSD F411 flight controller boar use customized Betaflight/Butterflight firmware – FULLSPEEDF411. It is not in the official Betaflight/Butterflight released firmware lists and must be downloaded from FSD F411 product page on the FullSpeed web site:
http://www.fullspeedrc.com/fsd-f411-flight-controller-for-fsd428-fsd435_p0162.html
The FSD F411 flight controller will support a gyro loop rate of up to 32khz however maximum pid loop frequency is limited to 16khz. To run at this speed you will need to overclock the CPU by entering the code: Set cpu_overclock = 120mhz in CLI.
Leader 3/3SE comes almost completely preconfigured. There is not much what to change. Here are my changes:
Ports
You should leave as it is – Serial RX on the UART1 and Tramp VTX control on the UART2.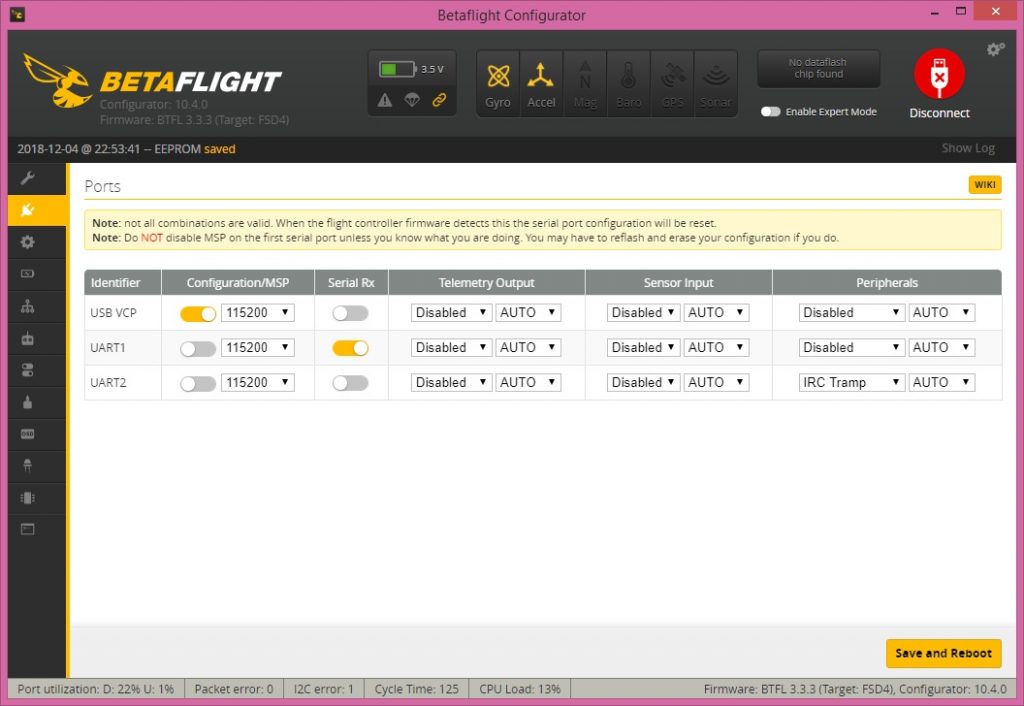 Configuration
Change Arming angle to 180 degrees to be able to arm after the crashes.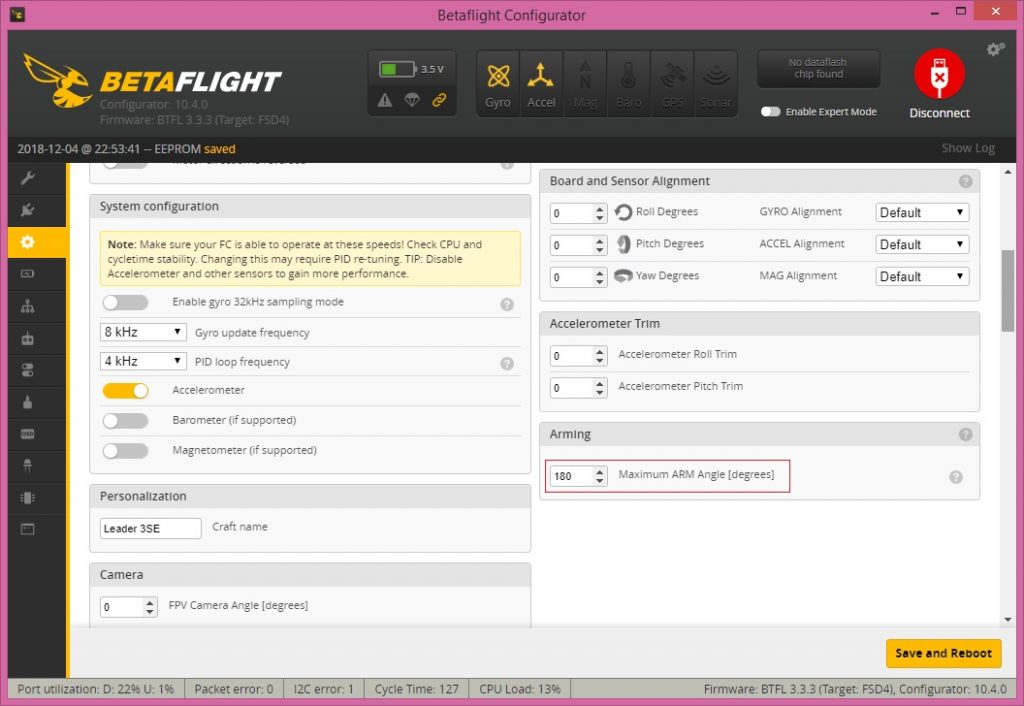 I am also enabling the permanent AIR mode.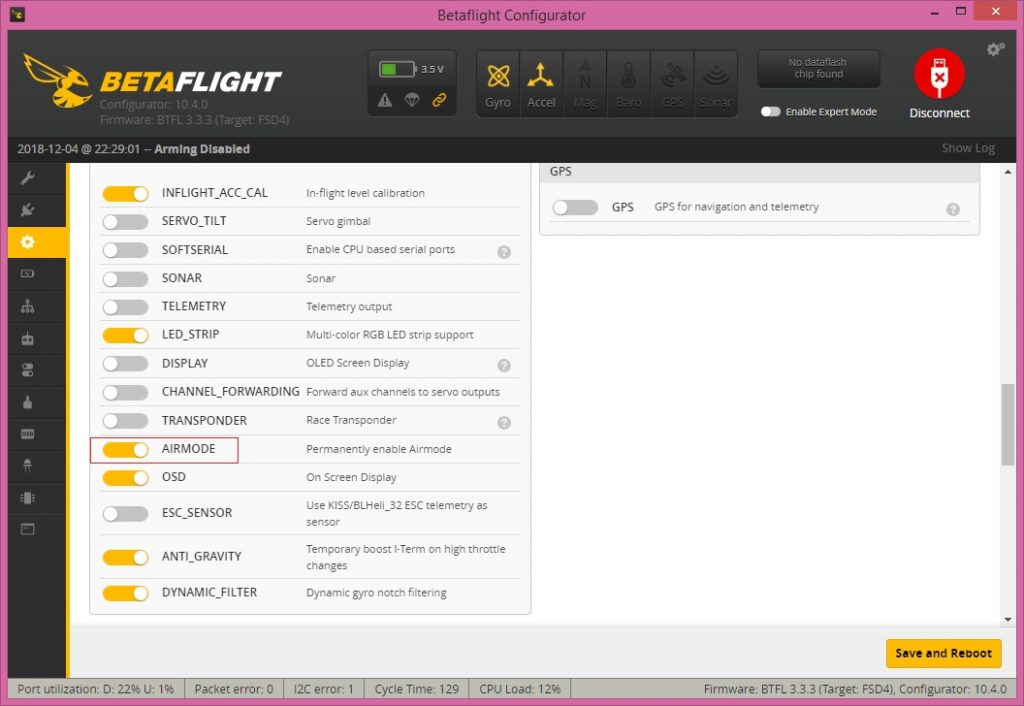 PID Tuning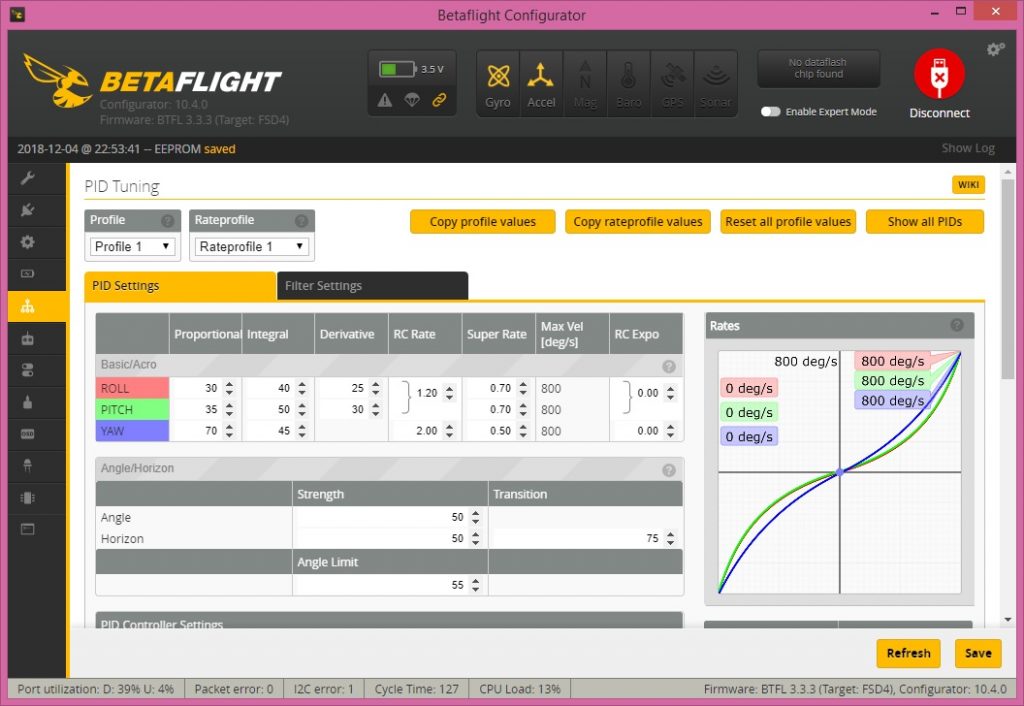 Modes
My modes setup is Arming with AUX1, Horizon on the middle of AUX2 and Beeper on the top AUX2. Flip Over After Crash (turtle mode) is on AUX3. Your modes setup can be totaly different – everone has its own liking.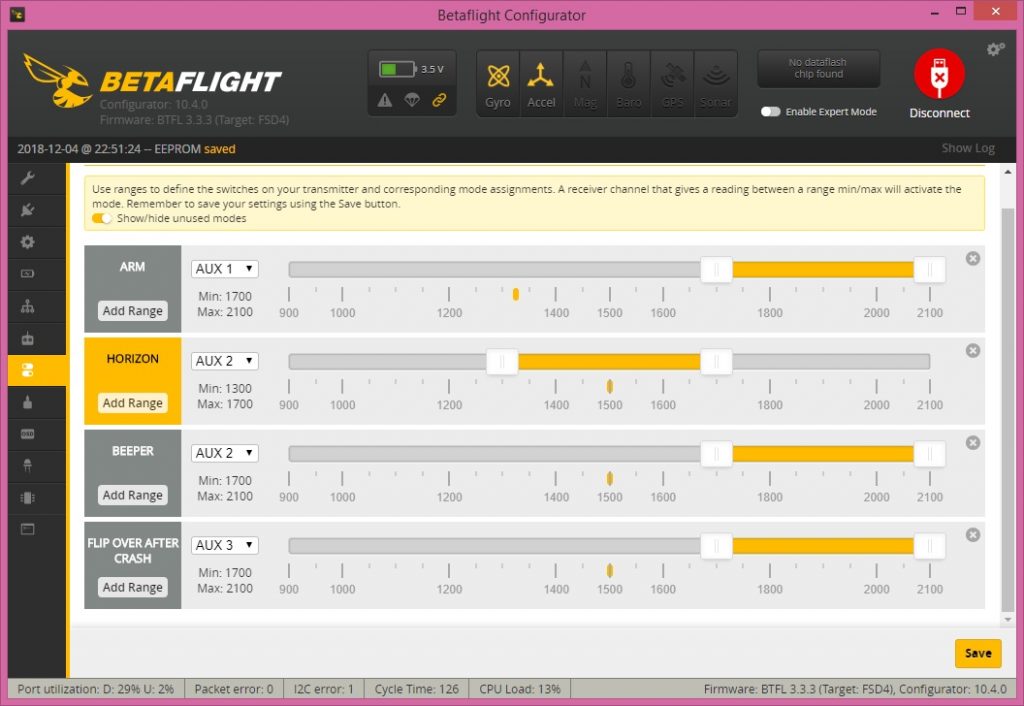 OSD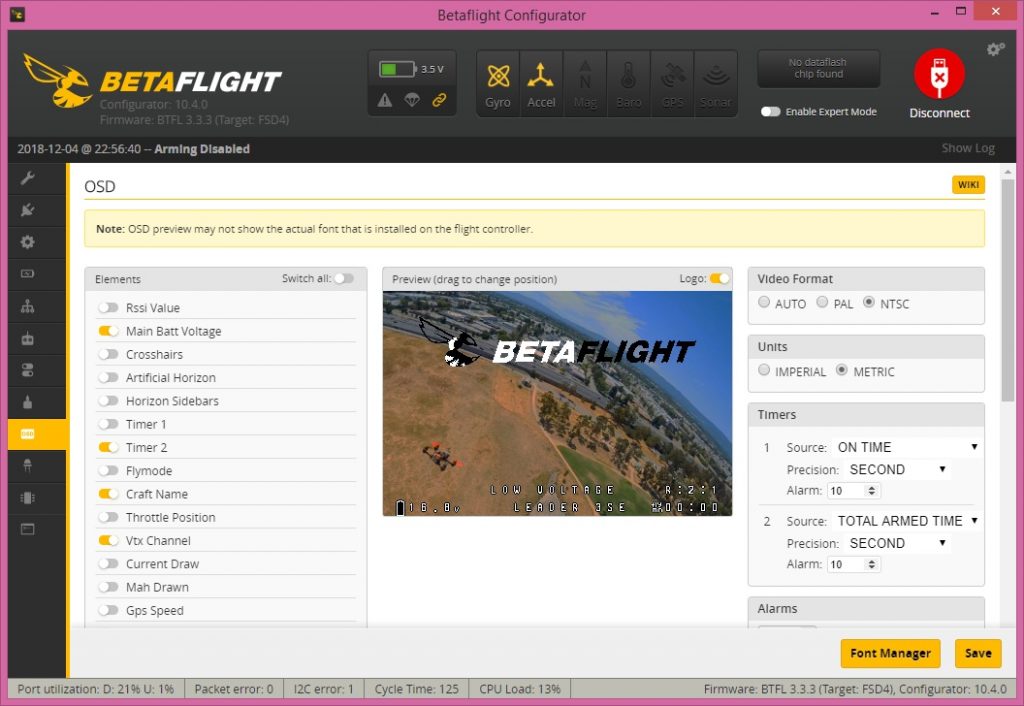 Links: Leader 3/3SE is available @
https://www.banggood.com/FullSpeed-FSD-Leader-3-…-1325019.html
https://www.banggood.com/FullSpeed-Leader-3SE-…-1332592.html
http://www.fullspeedrc.com/fsd-leader-3-3se-fpv-racing-drone-…_p0163.html
Spare parts:
Motors @ https://www.banggood.com/FullSpeed-1106C2-4500KV-2-4S-Brushless-Motor-…-1388637.html
Canopy @ https://www.banggood.com/FullSpeed-Body-Cover-Canopy-Drone-Body-Shell-…-1366570.html
Gallery
History:
2018-11-30: Article published
2019-05-10: Updated