Frsky Horus X10 – lighter Horus X12S or advanced Q X7 ?
Frsky has announced their new radio transmitter – Horus X10. It has the outlook of the X7 and the features of X12S. It is lighter than Horus X12S and has some less features like no GPS and no 6-axis sensors and is powered by a Li-Po battery. Thus price range will be lower than X12S – around $330.
The new TX features hall effect gimbals, Frsky proprietary firmware (as in Horus X12S), menu navigation rotary wheel is similar as in Q X7. Horus X10 has external antenna and also two internal antennas, as well built-in upgraded iXJT Module.
We are waiting for more information.
Rotary encoder for menu navigation as in Q X7, T5 and T6 trims as in Horus X12S:
Sliders moved to the sides: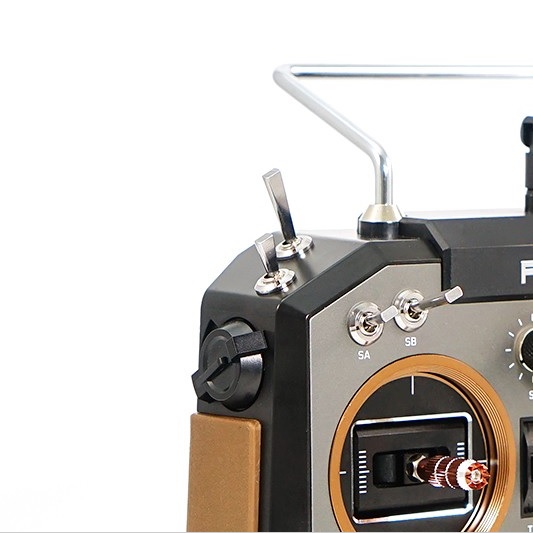 Listed @ HorusRC: https://www.horusrc.com/en/frsky-horus-x10-16-channels-transmitter.html
Preliminary features:
AudioSpeech Outputs (values, alarms, settings, etc.)
Full telemetry and real-time data logging
Antenna detection and SWR warning
All CNC 6ball bearings gimbals with accuracy hall sensor and extensible by stick ends
Built-in wireless trainer system
6 position encoder for easier flight modes switch
Easy to set up models with FrSky FrOS operation system
MP3 Player and Speaker
Industrial High Resolution TFT Screen Readable Outdoors
Two internal and External Antenna selectable
Lighter than the X12S
Lithium-ion battery
Available in 2 color options
Last update: 2017-07-19