URUAV MC-6S battery and receiver checker/tester
Battery checker is one of the most useful RC tools. Everyone pilot should have one. URUAV has released interesting battery checker / receiver tester device MC-6S.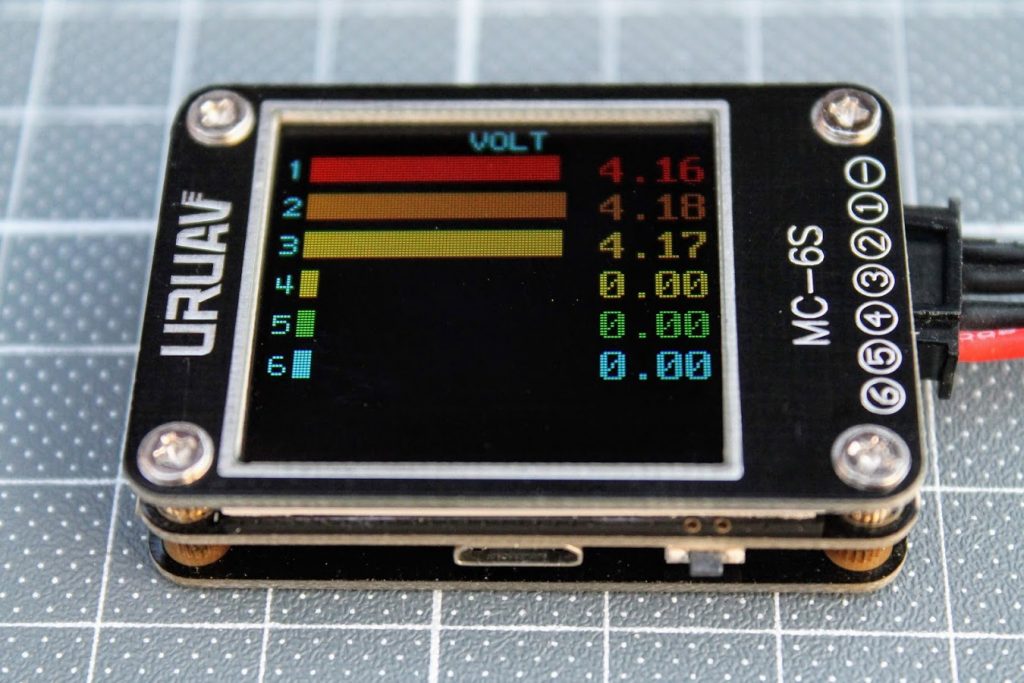 Specifications
Voltage Input: 5-25V
Current Consumption: 10mAh
Dimension: 45X31X10mm
Mode of Receiver Output: SBUS, DSM1024, DSM2048, PPM, PWM
Cell Checker: Up to 6S
USB Input: Micro USB & USB-C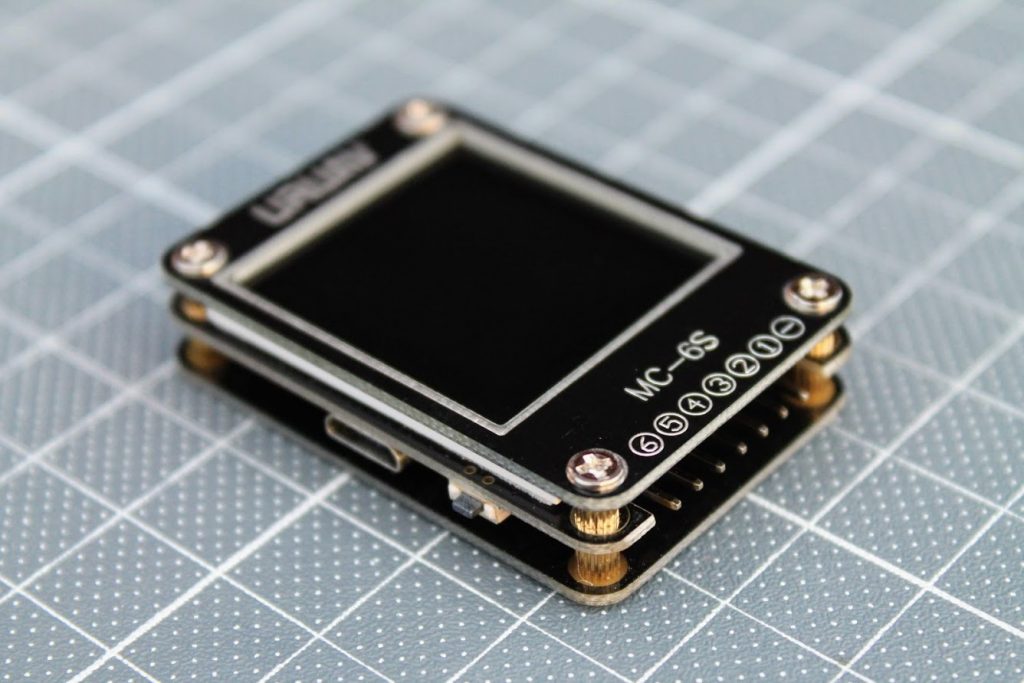 On the bottom side you'll find micro USB socket and mode selection button. There are RX, TX, GND, VCC pads seen on the PCB, but there use is not known and the RX/TX pads are not connected to anywhere in this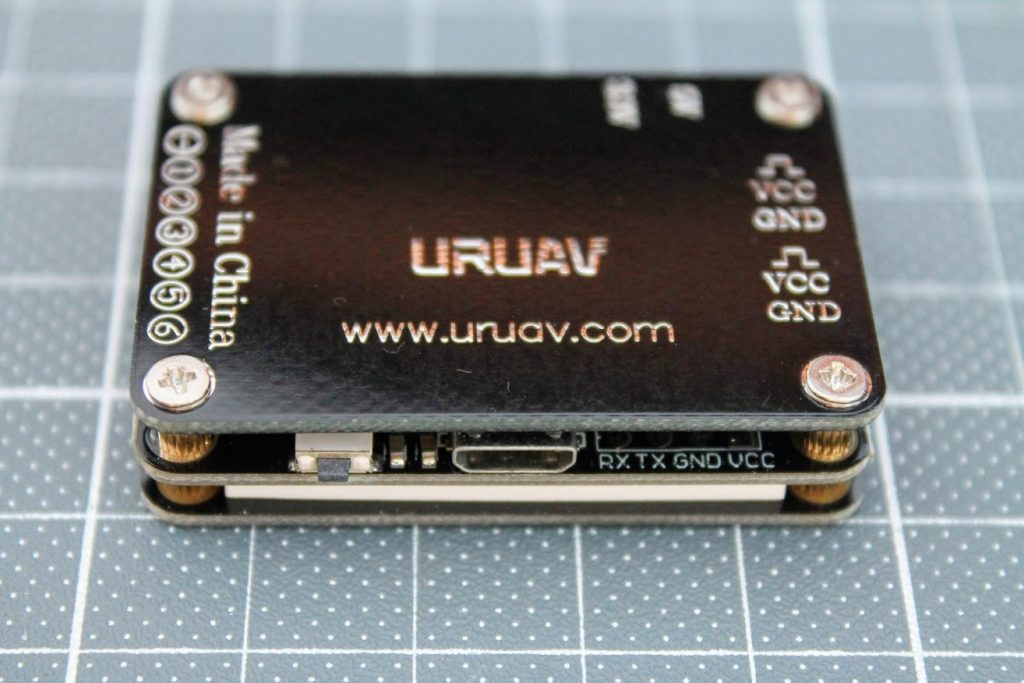 On the top side of the checker there is USB-C type socket and 5V/3.3V voltage selector for receiver power.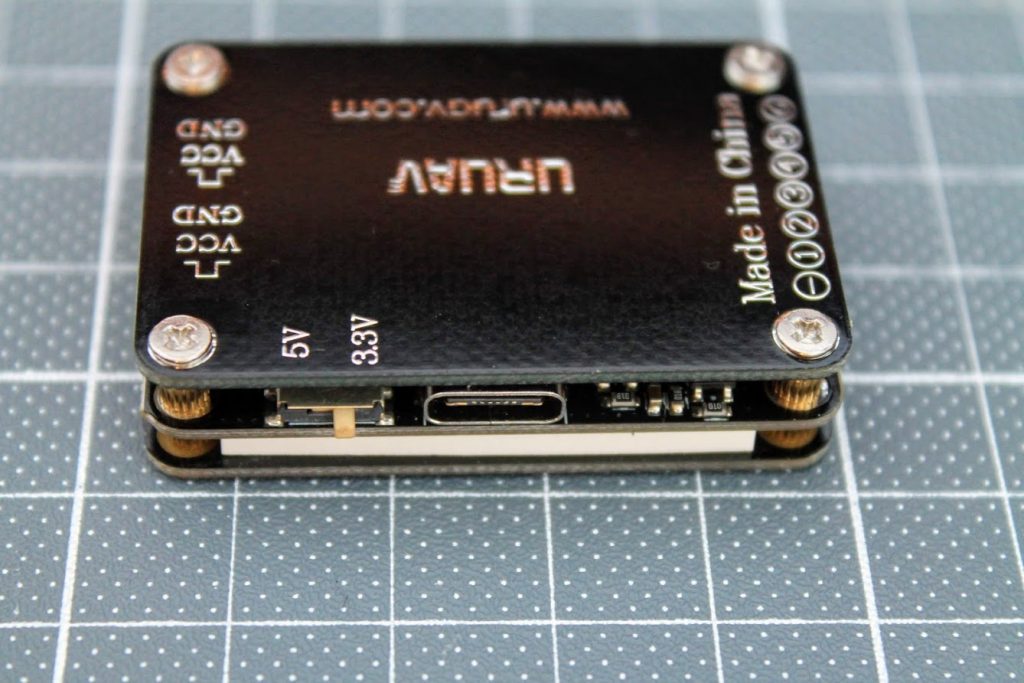 Receiver connections. On the right is 3-pin JST 2.54mm pitch and the 3-pin JST-ZH 1.5mm pitch socket for DSM type receivers on the left.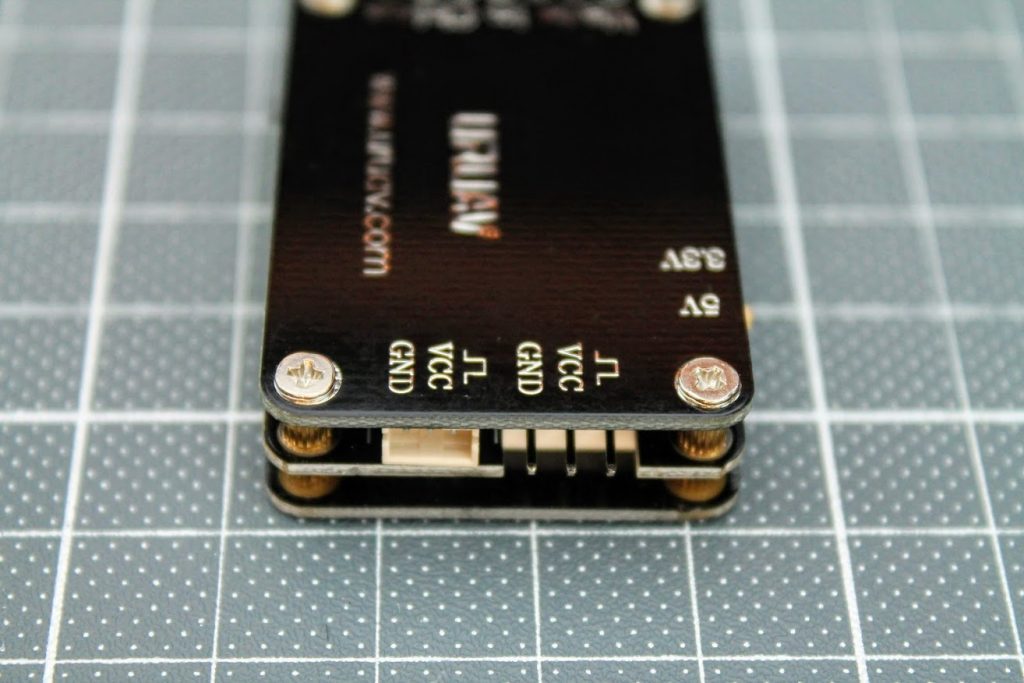 A slot for battery balance plug. Up to 6S.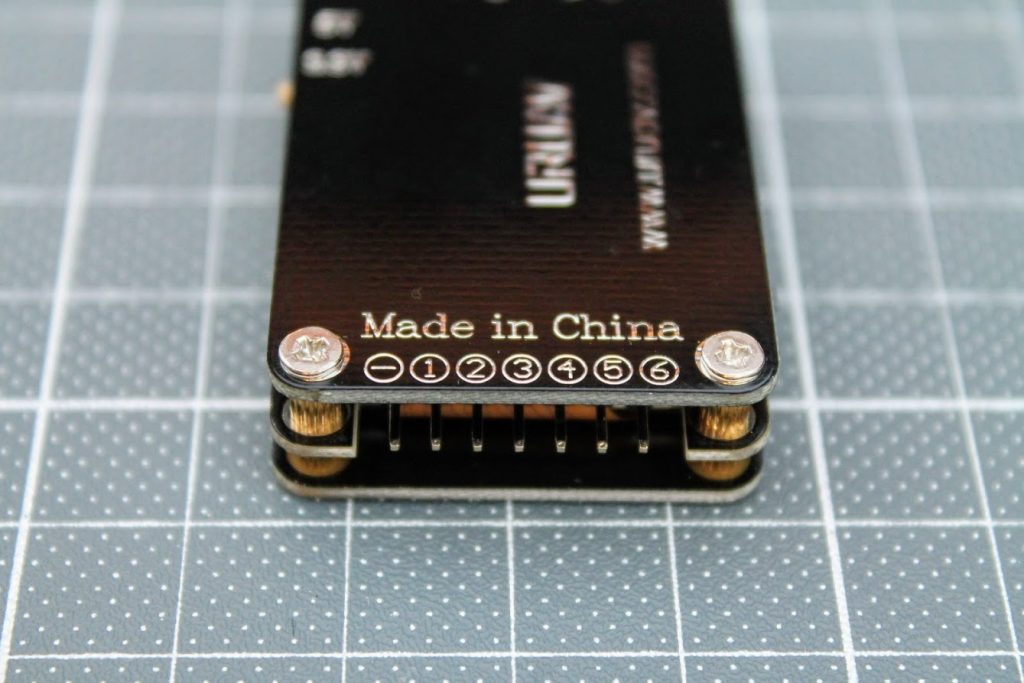 User manual:
Battery checker
Battery checker works by simply pugging in the battery balance plug. After a few seconds it will show individual cells voltages in a nice colured bars with values.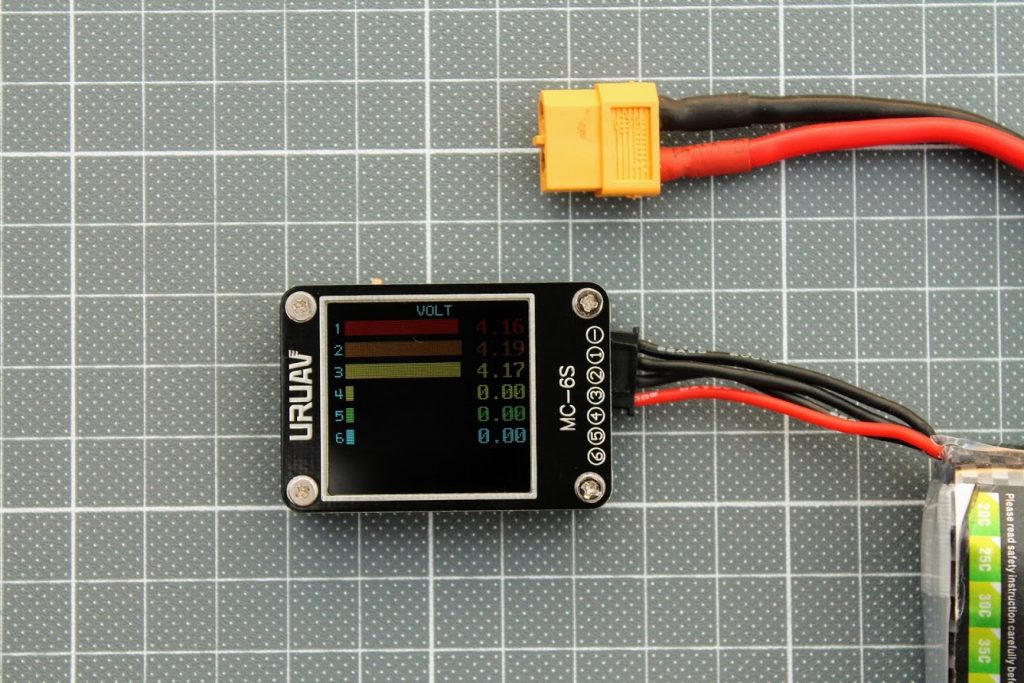 While it shows all cells voltages in one screen, there is no total battery voltage indication! It is a pitty that this device lacks suchh a usefull and simple to implement feature.
Another issue – although it says that it measures lipos from 1s to 6s, it does not work with 1s battery connected. You have to connect the additional external power source (Micro USB or USB-C) in order to make it work with 1S. Apparently it is meant to be used for 2S–6S batteries. Anyway at least you need the adapter cable to measure the 1S batteries.
Receiver tester
Pressing the push button cycles between SBUS – DSM1024 – DSM2048 – PPM – PWM signal meter modes. In SBUS/PPM/DSM2 modes it shows the values of the 8 channels and 7 channels in DSM mode:
In order to start checking the receiver signal you need to connect your receiver to the MC-6S checker. See the polarity markings on the back of the checker. Also take notice on the receiver power supply voltage selection. Common receivers use 5V for powering, but some take only 3.3V, especially Spectrum (DSM) receivers.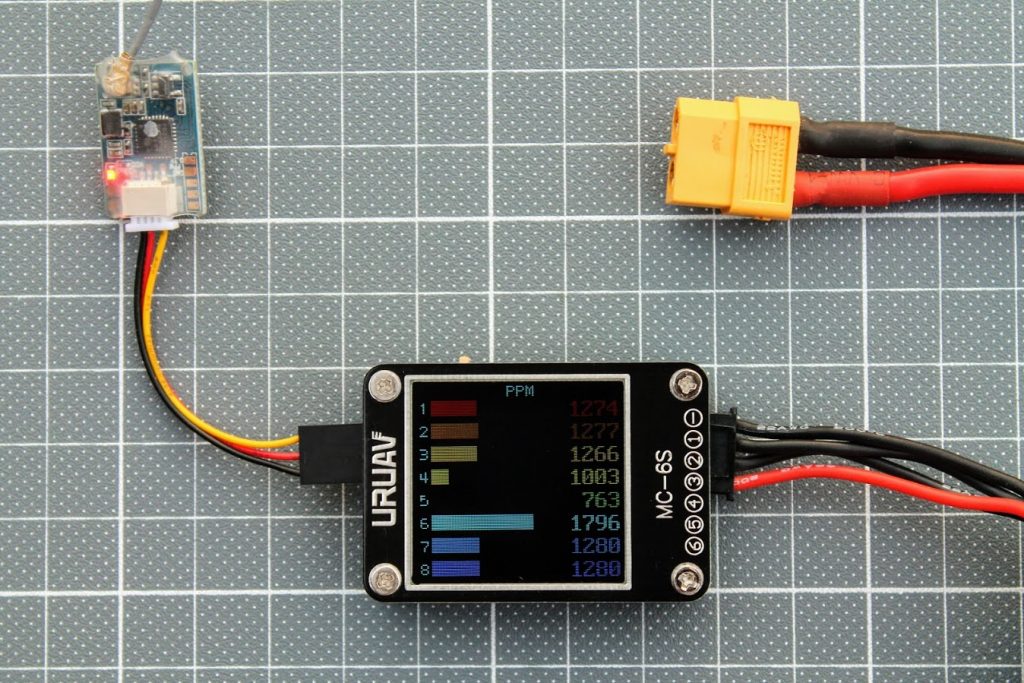 The photo of the internals.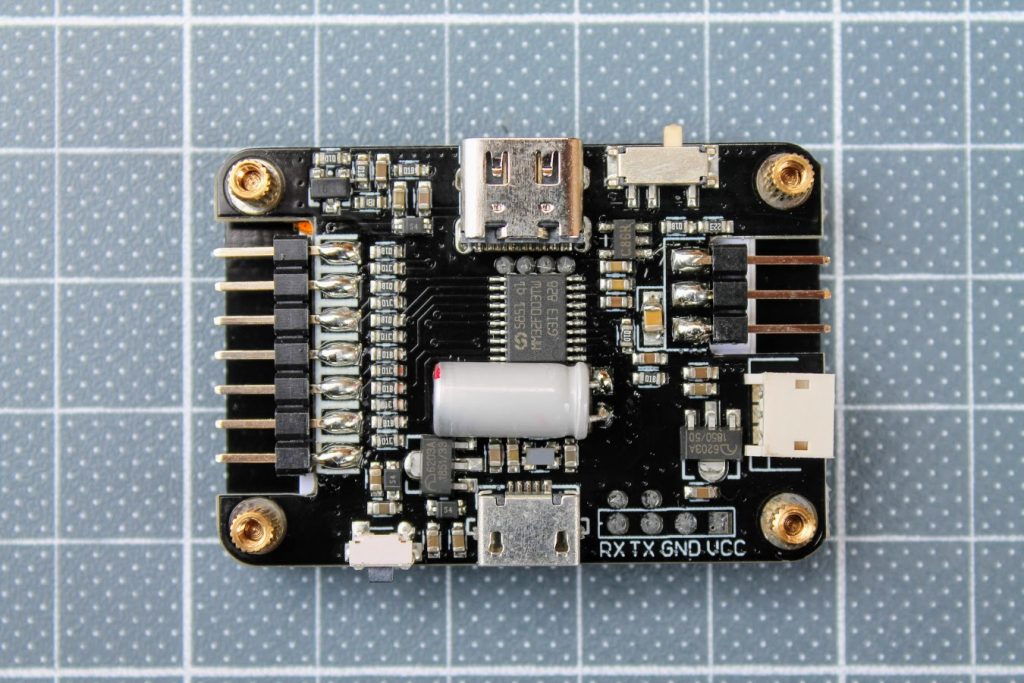 Warnings
Do not keep the the mode button pressed while powering the MC-6S battery checker. There are reports of the bricked battery checker while doing so!
PROS
Big color display
Shows all cells voltages in one screen
Receiver checker
Pretty accurate voltage readings
Can be powered from MicroUSB or USB-C
CONS
Does not show overall battery voltage!
Not working from 1S battery
No iBUS protocol in the receiver tester
Slow power on
CONCLUSION
Handy little device for quick check of the battery cell voltage. Does not have overall battery voltage indicator, so you'll be measuring only the individual cells. Receiver tester works with SBUS, PPM, DSM and PWM signals, but there is no iBUS signal cheking option.
Bottomline: Usefull device for checking the battery cell voltages and debugging the issues with receivers and protocols while working on the bench and in the field.
Can be purchased @ https://www.banggood.com/URUAV-MC-6S-1-6S-Lipo-Battery-Voltage-Checker-Receiver-Signal-Tester-p-1465781.html