TopSky new goggles – Prime and F7X V3(?)
Topsky announced two new products – TopSky Prime Goggles and new version of their well known goggles – F7X V3?.
TopSky F7X (V3?)
There is not much information yet available on their new version, but accordind to the rumours, the new model will have LCD screens, probably with the resolution of 800×600, just like like the HD3 or Aomway Commander V2. But this is just a guess and the real specs will be announced later. Release date – August, 2018.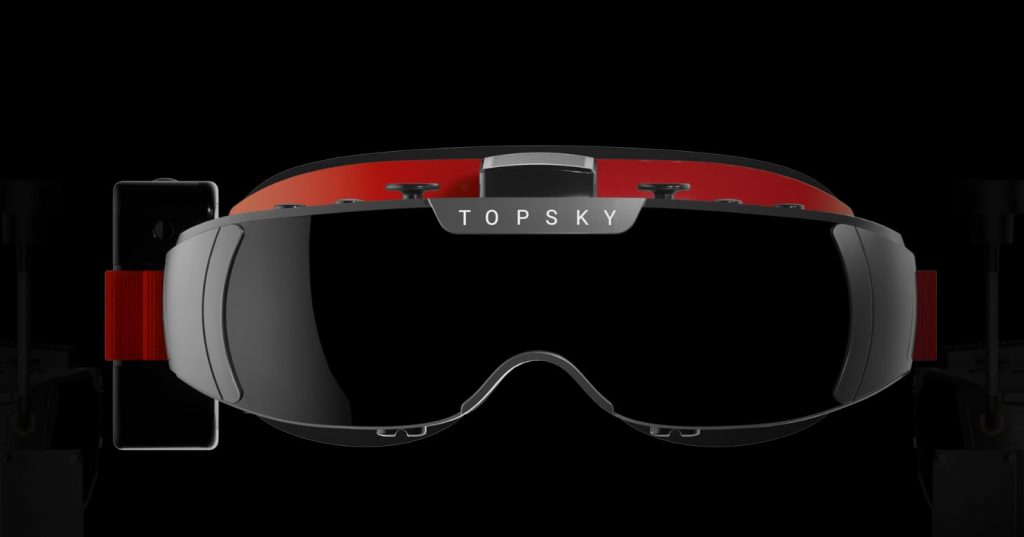 TopSky Prime
These goggles are targeted for entry-level products market. According to announced specifications they will have two LCD displays with only 320×240 resolution each (thus why you'll see "virtual" 640×480 resolution in the specs, but the actual resolution is lower) with massive 86° field of view. Goggles will have adjustable IPD of 58-72mm and adjustable optics (dioptries) from -0 to -8. This adjustment can be made individualy for each eye. This could be great news for customers with not so ferfect vision. Anther intgeresting, but probably unnecessary feature, is double diversity. Well not the full double diversity, but goggles will have two receivers with double antennas making a total of four antennas! I think just two receivers with single antennas would be more than enough. Also goggles will have built-in rechargeable 1200mAh battery with a 3-4 hours of working time. There will also be built-in analog DVR unit for video recording.
Rumoured release date July, 2018. Estimated price around $89.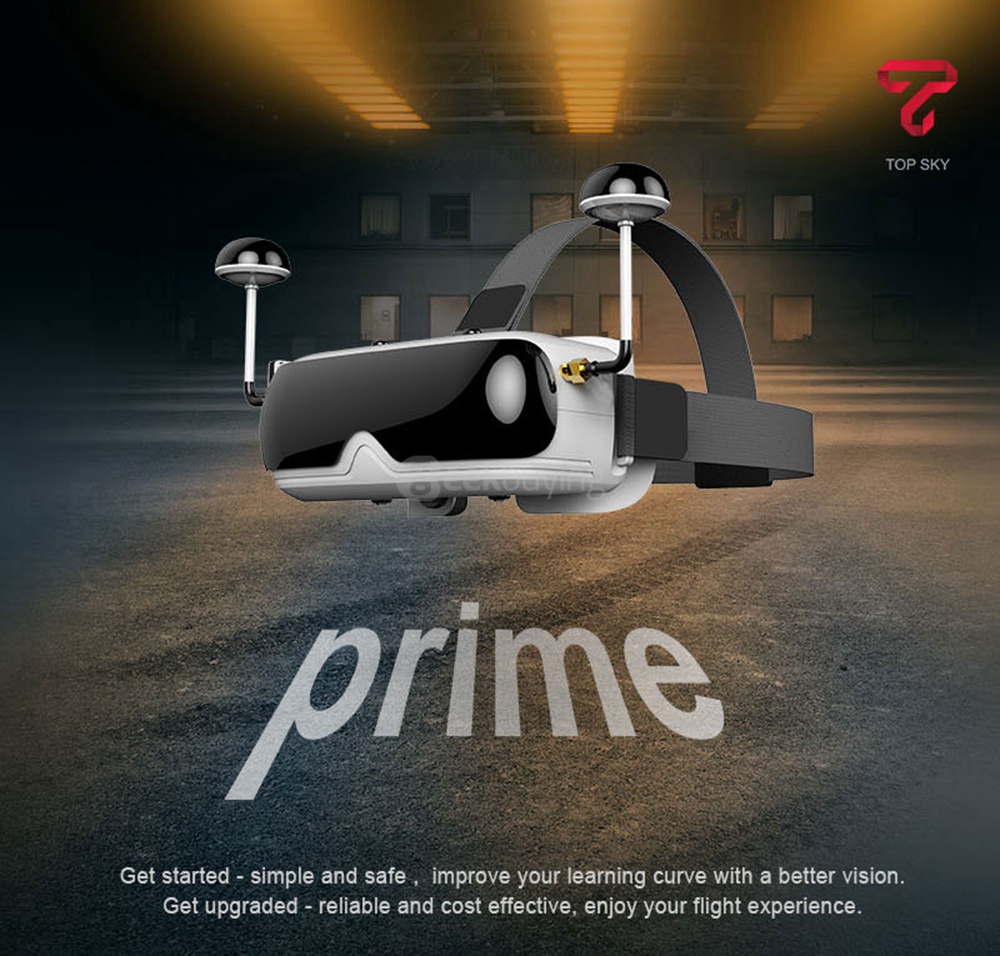 Topsky Prime available:
@ Gearbest: https://www.gearbest.com/fpv-goggles-monitors/pp_009972759312.html
Specifications
TV System: NTSC / PAL Switchable
FOV 86°
Resolution 640*480(LCD*2), (actual resolution – 320×240 each LCD)
Screen size: 4:3 2.4 inch
IPD 58-72mm(adjustable)
Battery 1200mAh (3-4hour work time)
Operating Voltage Range: 7.4 – 9V
Charge time 2h
Module Twin Diversity
Receiver Built-in High brightness Receivers with 40 Channels,
High- speed one click research;
Digital Video Integrated Analog Mode DVR(support RF/AV-IN)Micro TF-card
and up to 32GB. Video Compression Format AVI.
Buttons Saturation Control/Brightness Control/ Contrast Control/ Channel
Control/Display Control/ Saturation Control/ DVR Switch
AV IN NTSL/PAL Auto Selection
Ports Headphone Jack/ AV-IN Port/ DC-IN
Sensitivity: -95dBm
Antenna: 2 5dBi antennas, SMA connector
Update history: 2018-06-21 – updated description, resolution
2018-07-02 – Updated estimated price, more info in actual resolution