Awesome YOUBI Mini XV-95 – Little brother of Atom
Smaller version of the Awesome YOUBI XV-130 (that was cloned from Rotorx Atom V2) appeared – YOUBI Mini XV-95. This version is smaller, only 95mm size. Powered by 1103/7500KV sized motors. FC-ESC rig is F3 Omnibus + OSD and 4-in-1 10A BLHeli_S ESC. Total weight is only 45g! without battery! Battery is 2S 500mAh. I wonder if it will accept 3S battery.
No information about carbon base plate thickness. It may be 1.5mm or 2mm. YOUBI XV-130 initialy had very weak baseplate, lets hope little YOUBI has this issue fixed.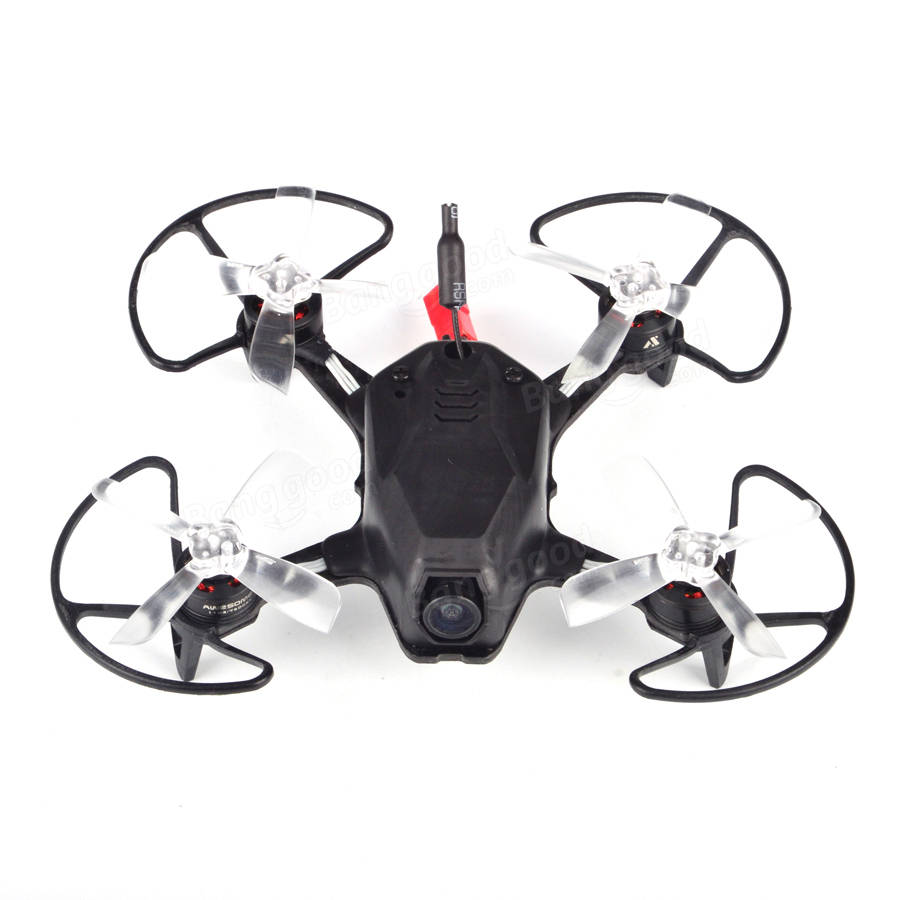 Listed @ Banggood: https://www.banggood.com/AWESOME-Mini-YOUBI-XV-95-95mm-FPV-Racing-Drone-Omnibus-F3-OSD-5_8G-25mW-Blheli_S-10A-600TVL-Camera-p-1192113.html
Specification:
Brand name: AWESOME
Item model: Mini YOUBI XV-95
Wheelbase: 95mm
Wing length: 50mm
Motor: 1103 7500KV
ESC: 10A Blheli_S
Flight controller: Omnibus F3
Propeller: 2035
FPV Transmitter: 5.8G 25MW 48CH
Camera: 600TVL
Color: Black / white
Body size: 85x100x38mm
Weight(without battery): 45g
Package weight: 210g
Package Included:
1 X Mini YOUBI XV-95 FPV Racing Drone
8 X Propeller (4XCW 4XCCW)
1 X 2S 500mAh 25C Lipo battery