Beta95X brushless whoop with Caddx Vista
BetaFPV has released the 95mm sized brushless whoop Beta95X with Caddx Vista DJI digital FPV system. This big brushless whoop is the smallest whoop so far, equipped with the digital DJI video system.
Beta95X frame has two parts – plastic duct frame and carbon fiber reinforcement to make the the frame strong and less flexible. Although the whoop has '95' designation in the name, it is actually 100mm sized frame. It was made so in order to fit the 2.5″ inch size propellers.
The heart of the Beta95X is F4 V2 4S AIO flight controller, stacked with the 4in1 16A ESC running BLHeli_32. Beta95X is powered by 1106 sized 4500KV rating motors.
The weight of the Beta95X is less than 110grams.
Beta95X fligth sample video:
BetaFPV also has Beta95X frame and canopy that acommodates the digital FPV camera with Caddx Vista module sold as separate parts. You can buy the frame and canopy and swap the Beta85X electronics and add Caddx Vista digital video system and you'll make Beta95X whoop!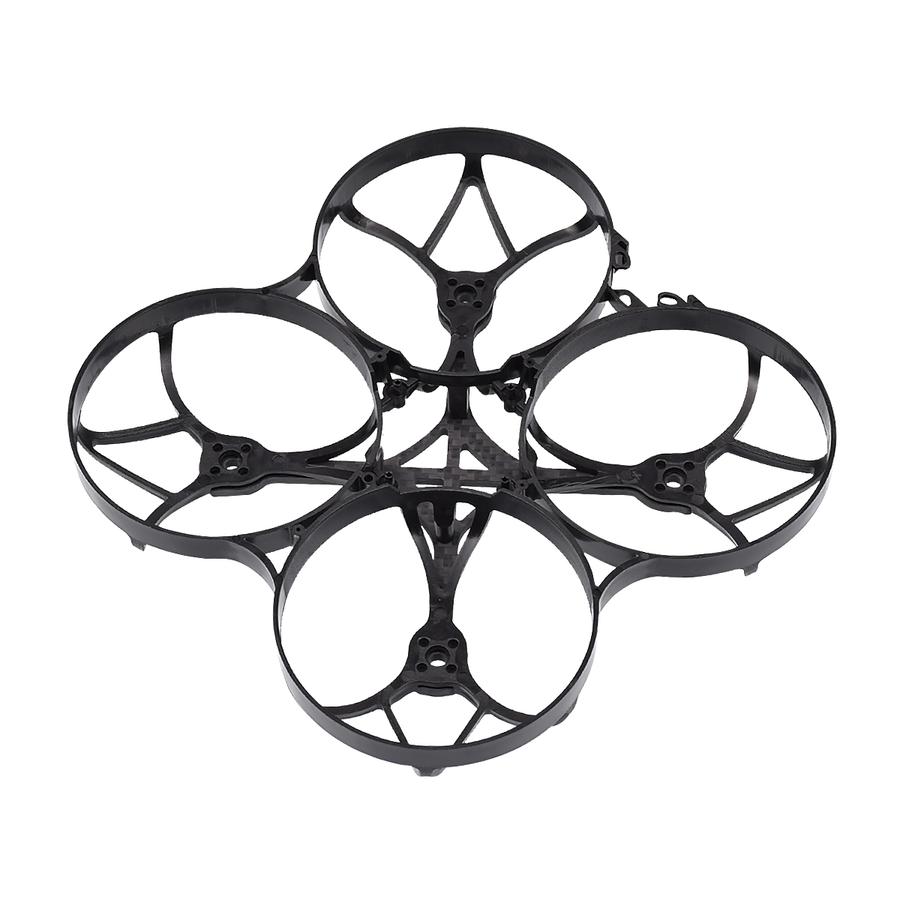 Available @ BetaFPV: https://betafpv.com/products/beta95x-whoop-quadcopter-hd-digital-vtx
Specification
Weight: 110g (without battery)
Wheelbase: 100mm
F405 Flight Controller & 16A BLHeli_32 ESC V2.0
Motors: 1106 4500KV with connector
Props: Gemfan 2540 3-Blades Props
Receiver Option: Frsky XM+ / DSMX / Futaba S-FHSS / Flysky / TBS Crossfire
Battery: 4S 450mAh Battery (Not including)
HD digital camera & VTX: Caddx Vista
Flight time: 4min – 5min with 450mAh 4S battery (smooth flight in a windless environment)