BetaFPV 2004 size 1700KV/3000KV motors
BetaFPV has released 2004 size brushless motors. They are targeted for the increasingly popular ultralight sub 250 gram 4 -5 inch sized quadcopters.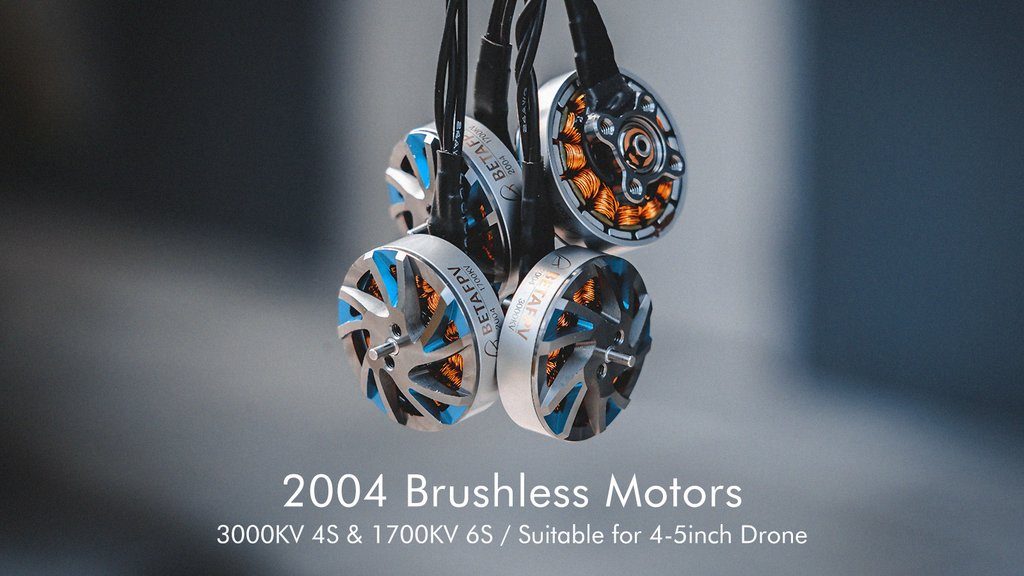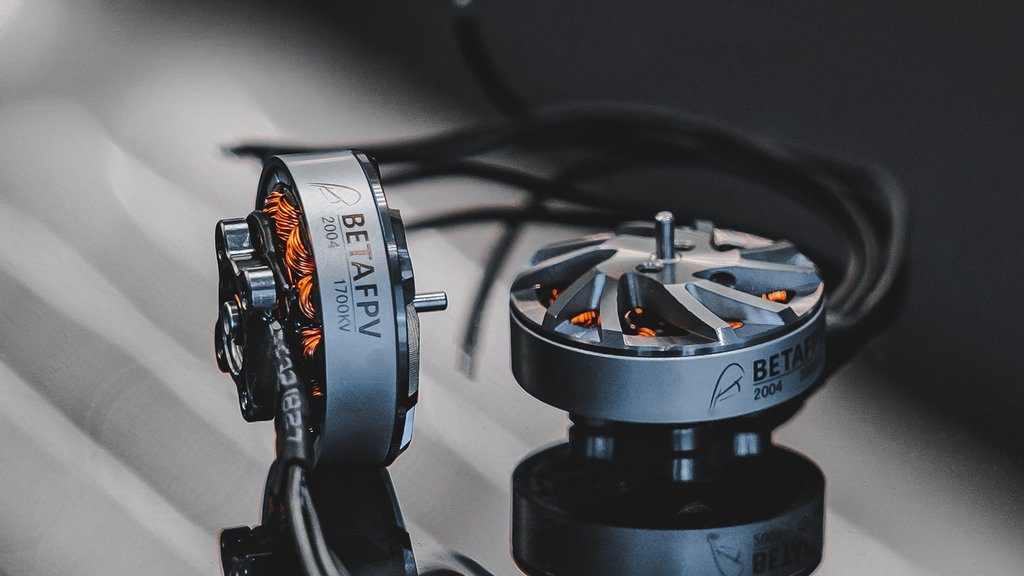 BetaFPV 2004 motors are available in two KV options – 1700KV for 6S setups and 3000KV for 4S setups.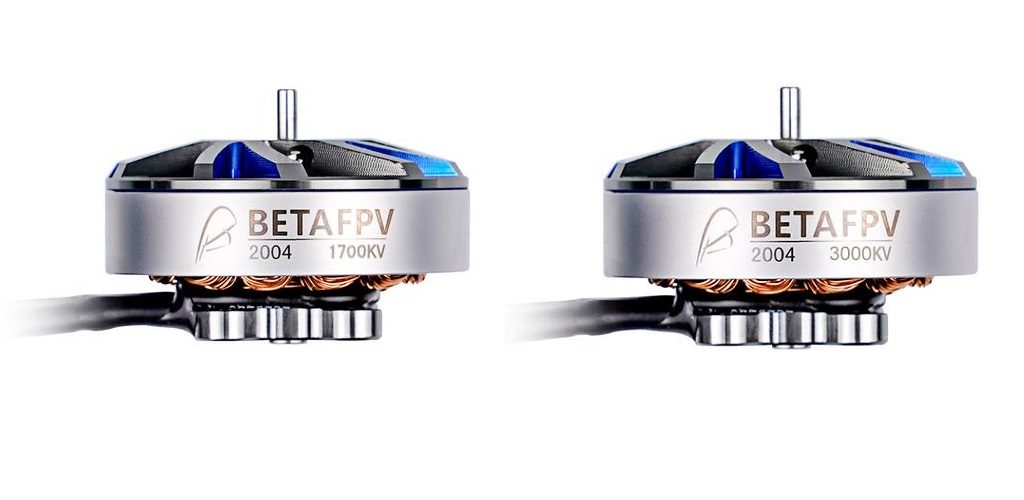 The total weight of the motor with 100mm wires is 16.62 grams. They are just slightly heavier than BrotherHobby VY 2004 motors (15.74g with 160mm wires).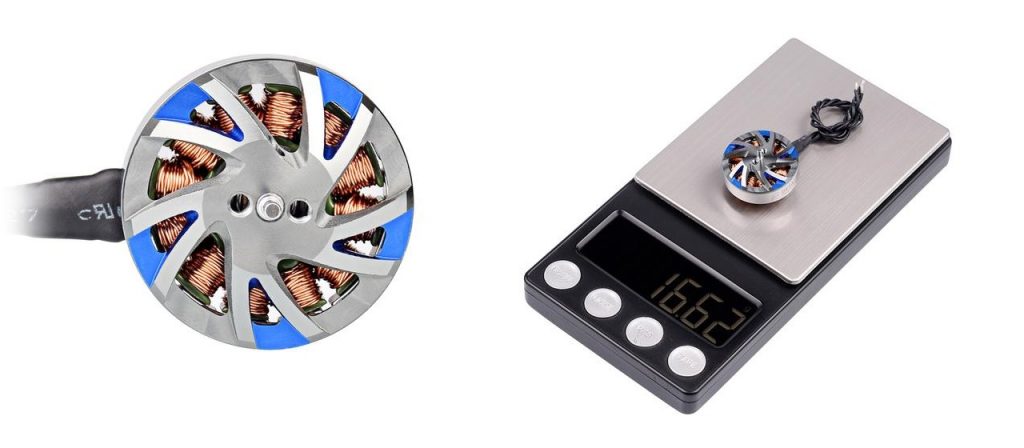 BetaFPV 2004 motors have 1.5mm prop shaft with 5mm t-mount for propellers. Motor mount holes have 12mm pattern with M2 screws.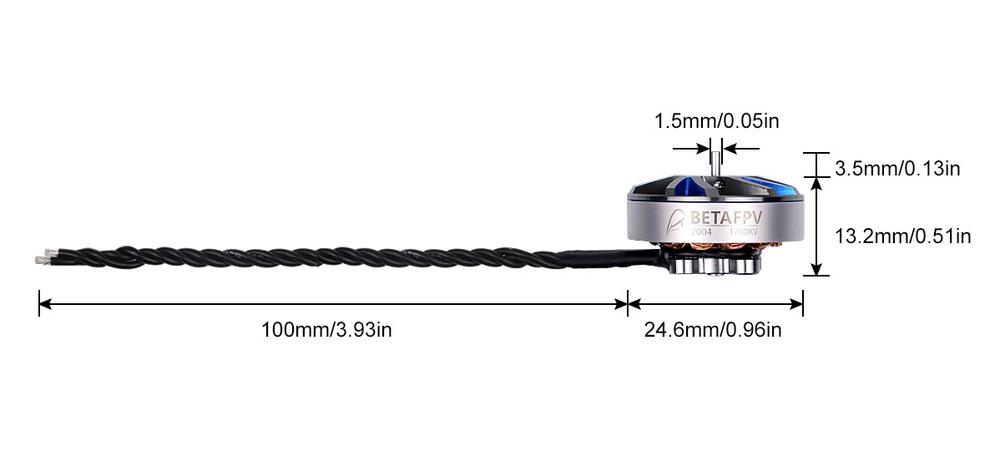 Available @:
BetaFPV: https://betafpv.com/products/2004-brushless-motors
Specifications:
Item: 2004 brushless motor
Motor KV (rpm/V): 3000KV, 1700KV
Weight: 16.4g/1pc
Color: Blue-Grey
Shaft: φ1.5mm
Shaft length: 3.8mm
Shaft diameter: 1.5mm
Hole distance: 12mm
Motor Mount Holes: M2
Input Voltage: 3000KV for 4S / 1700KV for 6S
Cables: 100mm long, 24AWG cables
Dimensions: 24.6*24.6*17.2mm