BetaFPV ExpressLRS Micro TX module
BetaFPV has released another ExpressLRS TX module. This time it is Micro size (JR type) TX module, that fits into full size radio transmitters.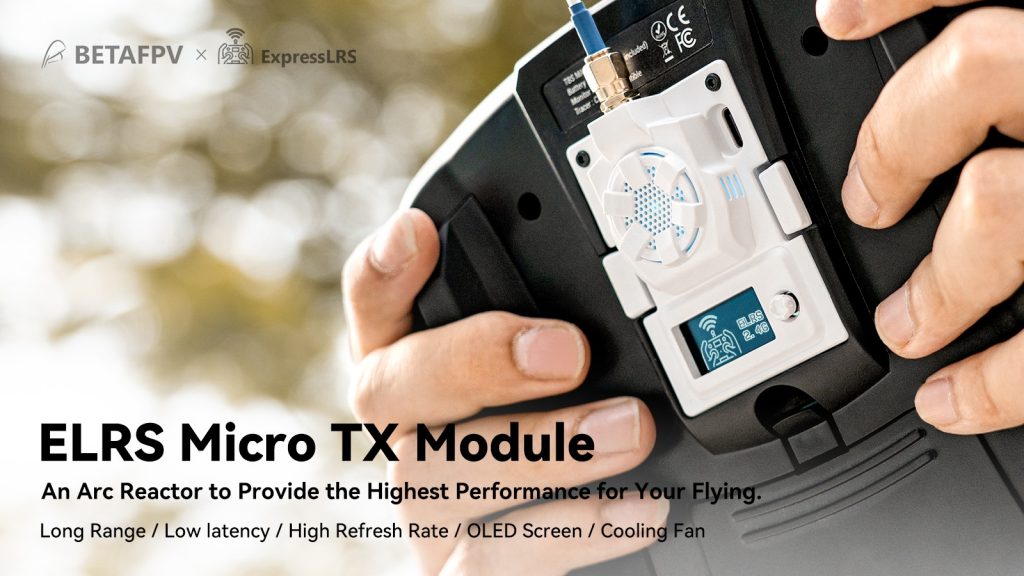 BetaFPV ELRS Micro TX module has output power up to 500mW.  OLED screen and navigation button makes possible to change the ExpressLRS settings without the OpenTX Lua script, enabling the support for the radios that don't run on OpenTX firmware (Futaba, Radiolink, etc).
There is USB Type-C connector for firmware updates and XT30 connector for external power support.
BetaFPV ELRS Micro TX module has cooling fan that turns on automatically according to the output power level (start from 250mW) and  multicolor LED light to ad fancy lighting for on your module.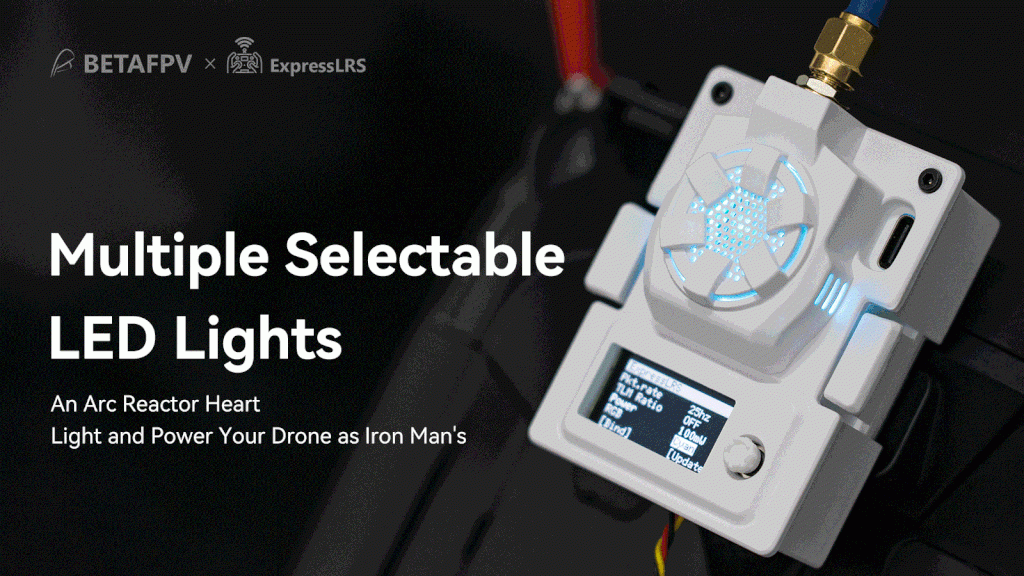 Oh, and BetaFPV states that this module has "An Arc Reactor to provide the highest performance…" 😃
Available in 2.4GHz, 868MHz and 915MHz options @
BetaFPV: https://betafpv.com/products/elrs-micro-tx-module
Specifications
Packet refresh rate: 25Hz/50Hz/100Hz/200Hz (915MHz/868MHz), 50Hz/150Hz/250Hz/500Hz (2.4GHz)
RF output power: 25mW/50mW/100mW/250mW/500mW (2.4GHz), 100mW/250mW/500mW (915MHz/868MHz)
Frequency bands (Micro RF Module 2.4G version): 2.4GHz ISM
Frequency bands (Micro RF Module 915MHz/868MHz version): 915MHz FCC/868MHz EU
Input voltage: 5V~12V
XT30 port: 5V~12V, recommend 2S(8.4V) battery, DO NOT support 3S(12.6V) or above
USB port: Type-C