BetaFPV F4 1S ELRS 5A AIO with ExpressLRS
BetaFPV has released the F4 1S AIO whoop flight controller with integrated ExpressLRS receiver. This board is designed for whoop type quads, has vertically mounted micro USB port, solderable connector sockets for motors and minimalistic footprint.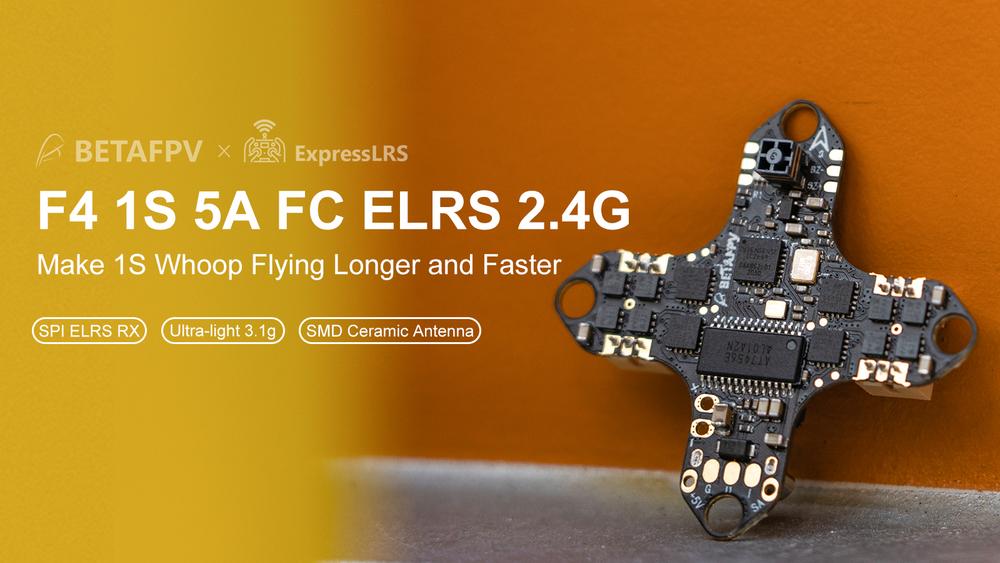 BetaFPV F4 1S ELRS flight controller has SPI ExpressLRS receiver with on board SMD ceramic antenna. Board supports 1S and provides uo to 5A for motors. Because of the shortage of the chips in the market, BetaFPV had to exchange the MPU-6000 gyro into ICM-20689.
The total weight of the BetaFPV F4 1S ELRS AIO board with on board SMD antenna is only 3.13 grams.
BetaFPV F4 1S ELRS AIO Whoop board pinout diagram.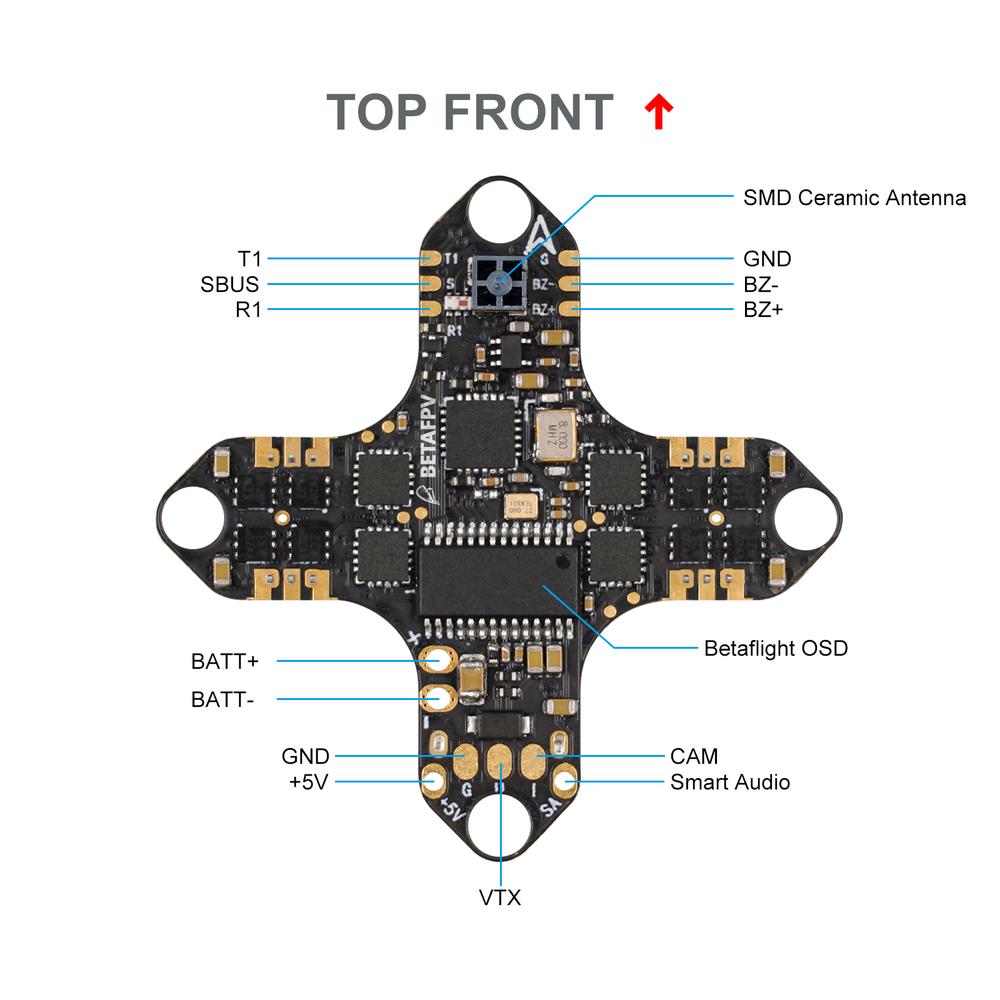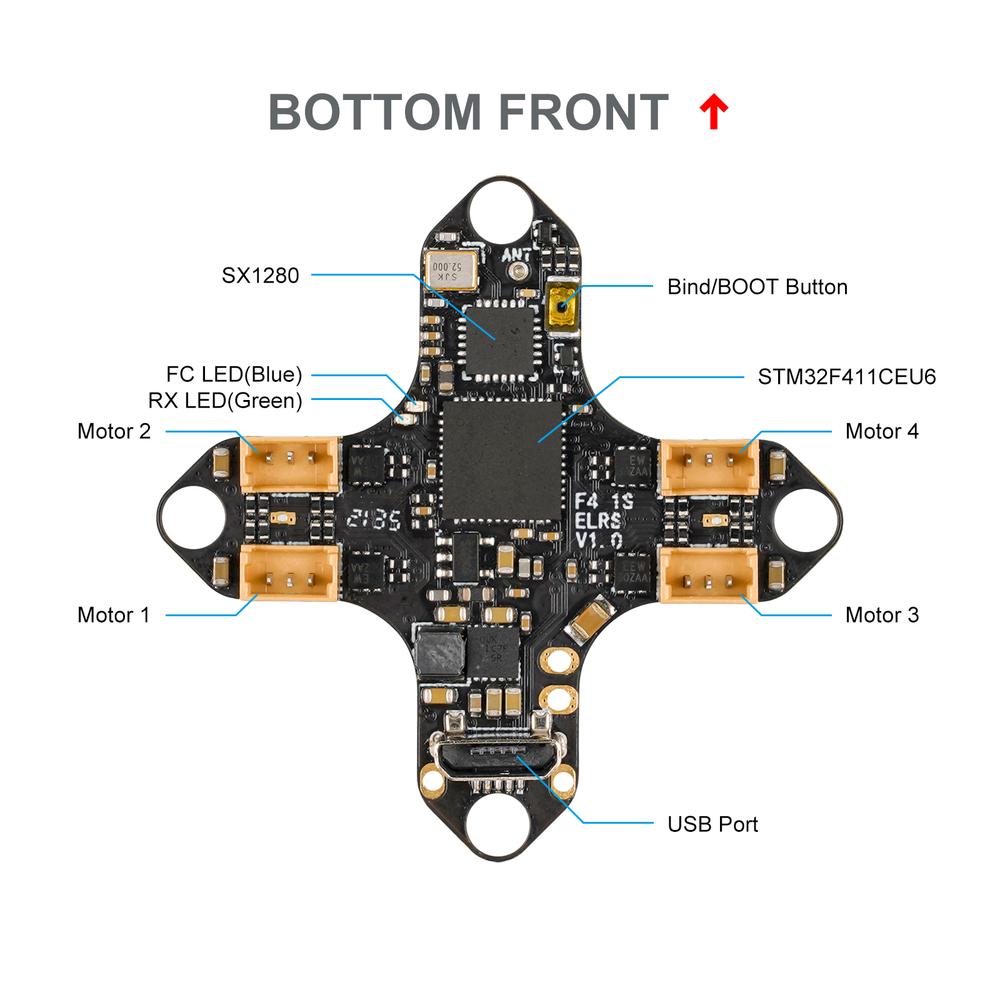 Available @
BetaFPV: https://betafpv.com/products/f4-1s-5a-aio-brushless-flight-controller-elrs-2-4g
Specifications:
CPU: STM32F411CEU6 ( 100MHZ )
Six-Axis: ICM-20689/MPU-6000
Built-in Receiver: SPI ExpressLRS 2.4G
Receiver antenna: 2.4GHz SMD ceramic antenna
Size: 29mm x 29mm, fully mounting pattern compatible with the whoop frame in the current market
Firmware version: betaflight_4.3.0_STM32F411_norevision
OSD: Built-in BetaFlight OSD
Recommend VTX: >=200mW, like BetaFPV M03 25-350mW 5.8G VTX
Power Cable: 55mm, with BT2.0 connector
Power supply: 1S
Current: 5A continuous and peak 6A (3 seconds)
Support BLHeli_S firmware
Factory firmware: O_H_5_48_REV16_8.HEX
Signal Support: D-shot150, D-shot300, D-shot600, Oneshot125, Multishot, PWM
Weight: 3.13g (no power cable included)