ButterFlight 2207 motor – ButterWhisk
ButterFlight is becoming a brand. Butterflight team is releasing their own motor (ButterWhisk). Motor size is 2207 and it is available in 2500KV option only. This motor is made in cooperation with X-foot. Motor's special features are gold (butter) bell anodizing and silver coated multistrand windings. Motor has open base with 16x19mm mounting pattern. ButterFlight motor is rated to work with voltages from 3S up to 6S. So it is up with todays 6S trends.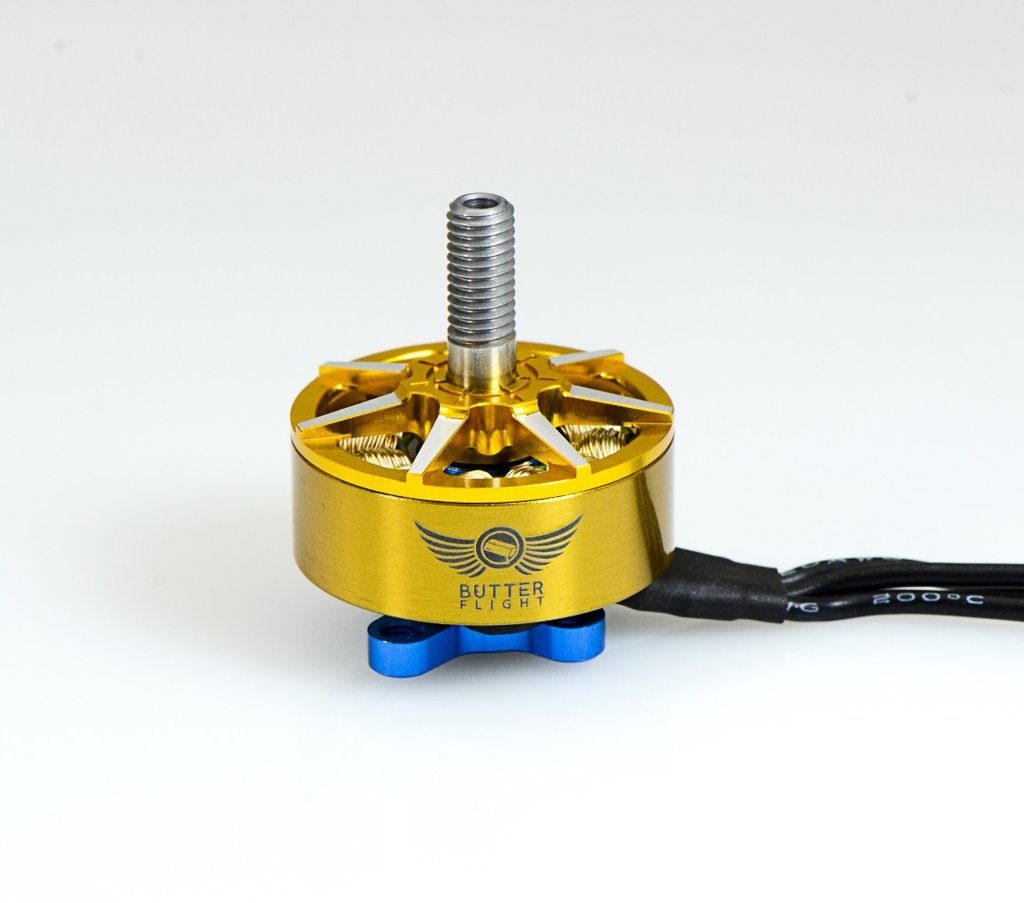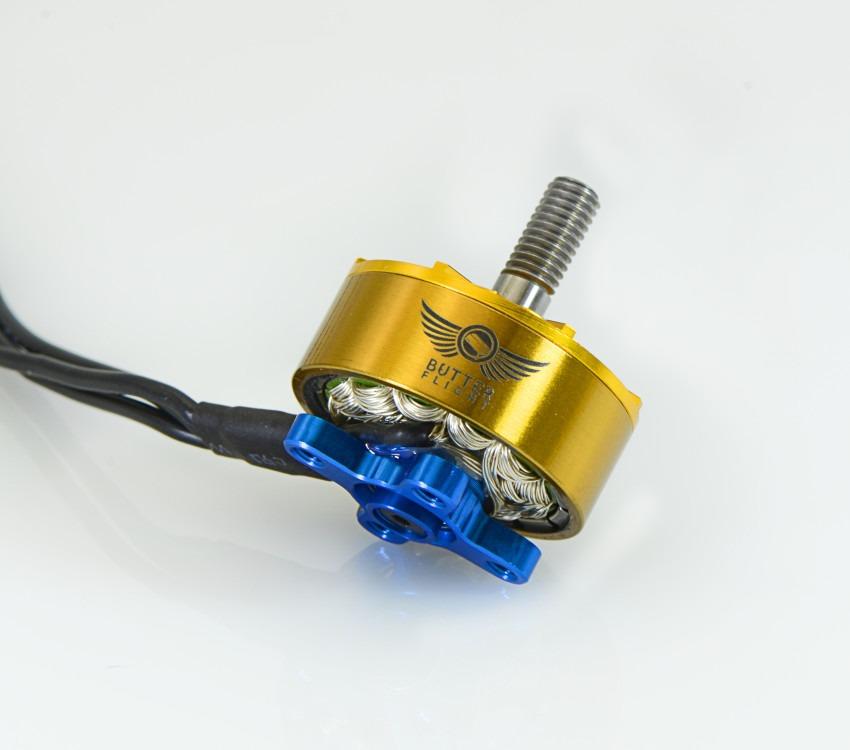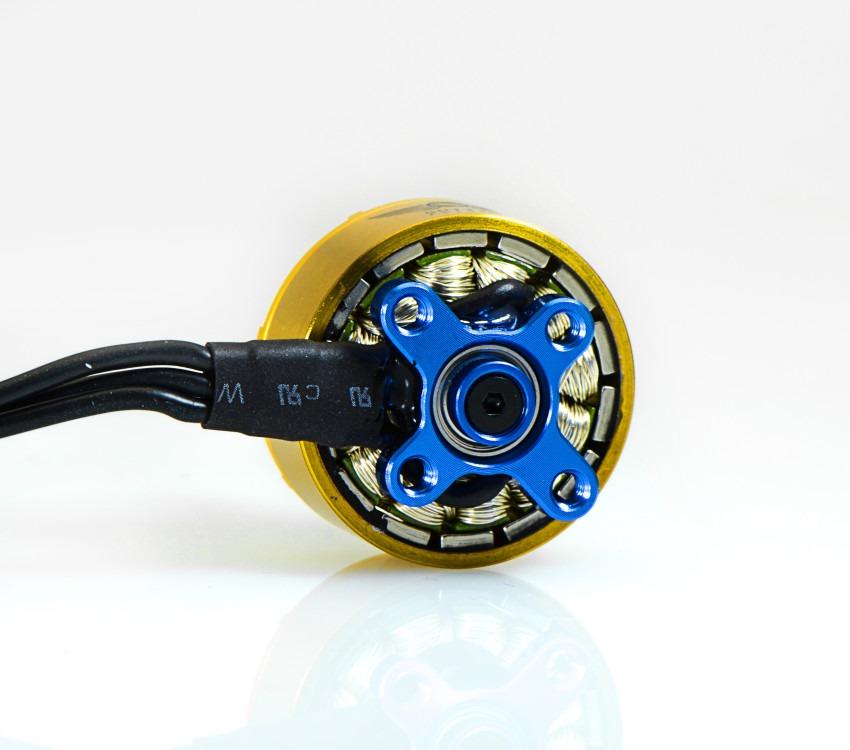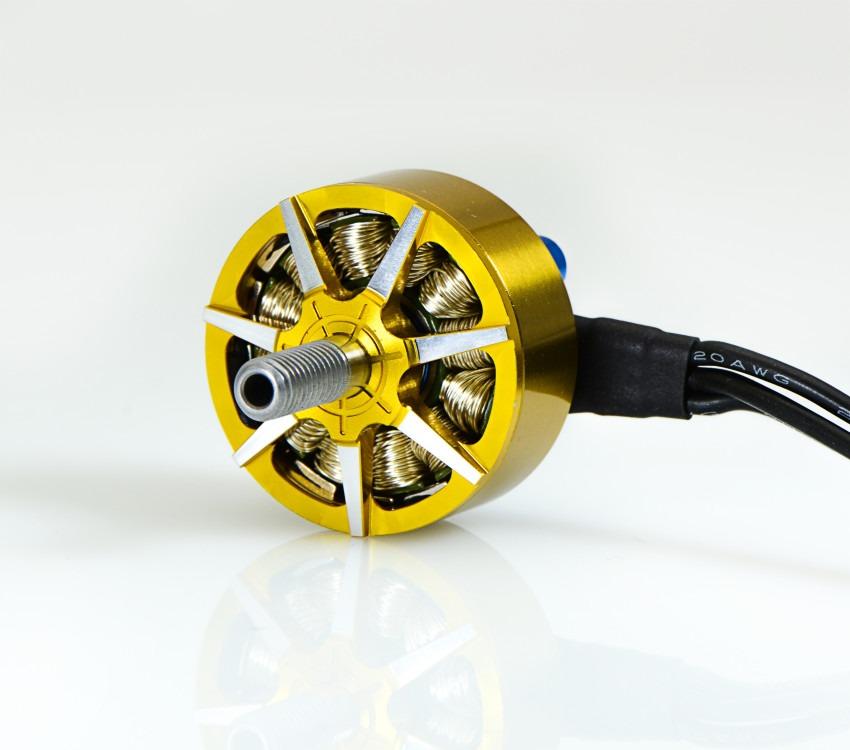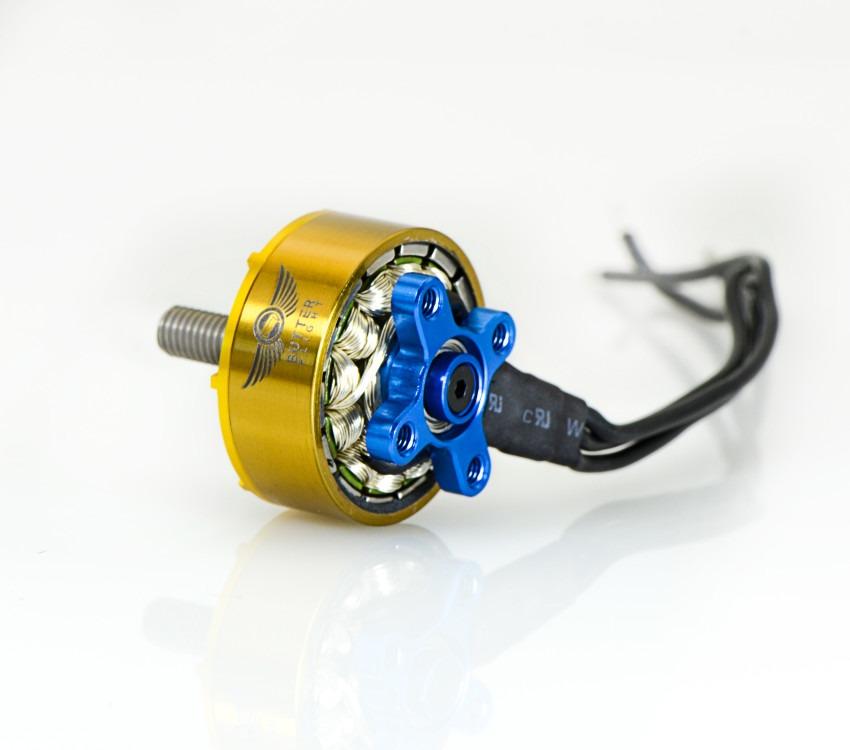 The story of the Butterflight motors:
Did you fly butterflight and loved it but wanted that little bit more? Look no further than the butterwhisk (*name not final)
The features for this motor were sourced from the community, they wanted a 2207 motor with an open base, in the mid to high kv range, they wanted ceramic bearings, it crazily overbuilt to handle 6s high kv operation and the whole shebang to cost $20… About that.
After we had our design specs we started looking into OEM's and locating suitable retailers. We had a resale network laid down pretty quickly, and then we approached Xfoot for the manufacturing, as they are just as insane as us 🙂
Getting the main specs laid down was nice and simple, they already had an excellent base to work off, which saves us lots of time in the RnD phase. What took the longest was deciding the anodizing. We looked into a bunch of options, including a two tone splash anodizing but it was prohibitively expensive, in the end we went for a buttery gold for the bell, and a deep blue for the open base.
We quickly realised that unfortunately, ceramic bearings weren't going to be a viable option, good ones cost an arm and a leg, cheap ones lubricated with the tears of child slaves would explode if you blew on them the wrong way and were no smoother, so we instead selected legit japanese nmb bearings. With a screw retained shaft you can easy remove the bell for cleaning or to swap said bearings if you manage to break them, but that won't be easy… (If you manage to break one of these motors, please send us a photo)
Anybody can use windings big enough to handle 6s 2500kv, but we had noticed other commercial options sometimes suffered from slipped magnets. Xfoot waved their magic CAD wand and came up with a solution that completely eliminates slipped magnets. Most miniquad motors have slots at the top of the bell to stop the magnets moving side to side, some high end ones have a ring at the bottom of the bell to stop them sliding downwards. What we did was mill perfectly fitting pockets into the bell to fit each magnet individually. Slipped magnets will not be an issue with these motors, and they can handle a LOT of abuse before something goes wrong. We could ship the motors without gluing the magnets in and 99% of people would never have a problem.,
Available @ RDQ: https://www.racedayquads.com/products/butterflight-motors-2207-2500kv-3-6s-butterwhisk
@ HobbyRC: https://www.hobbyrc.co.uk/newproducts
Specifications:
2207 Stator
2500KV
Multistrand silver windings
Naked Base
Japanese NMB bearings
Steel shaft with retention screw
Insanely tight airgap
N52 magnets