Caddx Nebula digital FPV camera
Caddx has announced new Nebula Nano digital FPV camera. It is nano sized 14x14mm camera with the weight of only 3.9 4.5 grams (for reference DJI Air camera weights 8.2 grams). Nebula has 1/3" size CMOS sensor, which is slightly bigger than 1/3.2" CMOS It has full aluminum housing and comes in two colors – silver and black. Nebula works with both Caddx Vista and DJI Air digital FPV systems.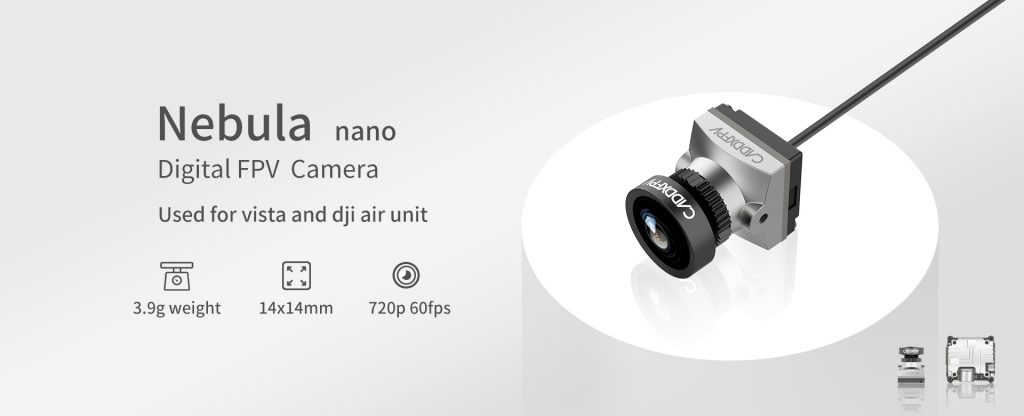 Caddx Nebula Nano camera will have only one quality setting 720p/60fps. No "Low latency" or "High Quality" modes. At this mode Caddx Nebula is expected to have about 38ms 32ms latency, which is more than DJI Low Latency Mode (720p/120fps): <28 ms, but slightly less than DJI High-Quality Mode (720p/60fps): <40 ms. Camera sensor native 16:9 aspect ratio and you will not be able to switch it to 4:3 mode. Caddx Nebula camera field of view is 150° (most probably in diagonal) in comparison with the DJI FOV: 150°(D); 122°(H); 93°(V).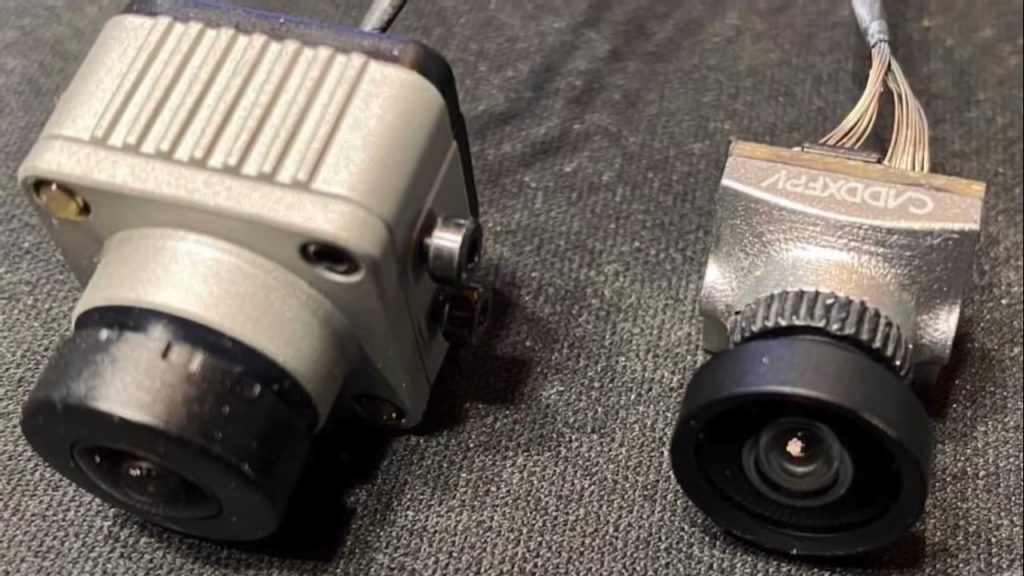 Release date: unknown.
Available @
Banggood: https://www.banggood.com/Caddx-Nebula-Nano-1-or-3-inch-CMOS-2_1mm-150-720P-60fps-Digital-FPV-Camera-for-DJI-Air-Unit-and-Vista-p-1680146.html
GetFPV: https://www.getfpv.com/caddx-nebula-nano-digital-fpv-camera.html
Specifications:
Sensor: 1/3″ CMOS
Resolution: 720p/60fps
FPV field of view: 150°
Lens: 2.1mm
Latency: 32ms
Dimensions: 14x14x21mm (with 19×19 adapter bracket)
Weight: 4.5g
Source: Facebook, Youtube, Caddx