Caddx Tarsier was released just a few months ago and Caddx already has announced the Tarsier V2. The new Tarsier will have the same image sensor, but the new 7G lens, larger FOV, better image quality and reduced jello (as promised by Caddx).
Lets hope Caddx will fix the Image cropping, lens centering and other issues that the users of the Tarsier V1 have struggled with.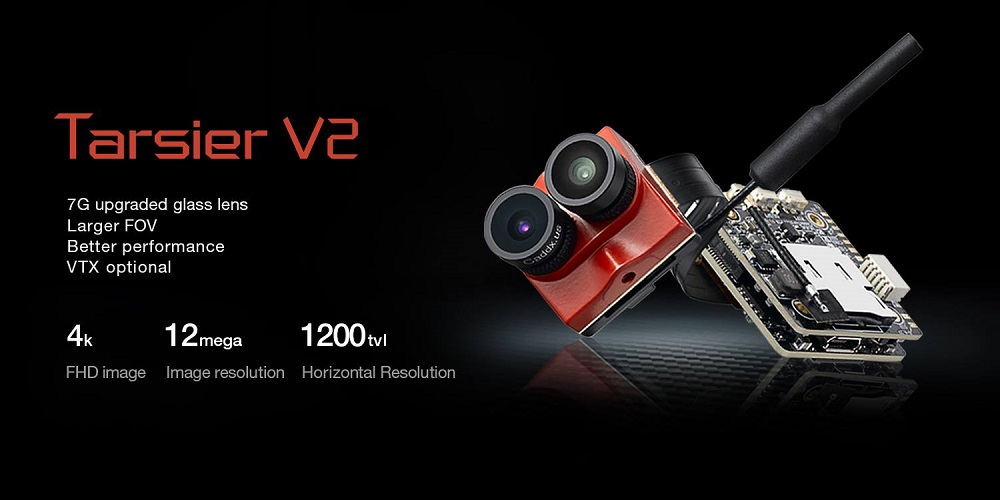 There is also an optional VTX with simple dipole antenna will be available as add-on, attachable to the camera back.
Source: Facebook