Caddx Vista VTX for DJI™ Digital FPV System
Caddx will be making the Vista digital video transmitter for DJI™ Digital FPV System! There was a photo of a new product taken at the Caddx booth at the FAI WDRC event. It is DJI™ licensed product and should work with the DJI™ Digital FPV Goggles.
Caddx Vista digital VTX is much smaller (30.5x29x13 mm) and lighter (19 grams) then DJI FPV Air Unit transmitter module. Other specifications are the same: 28ms latency, 4Km operating range, 8 simultaneous channels and the USB-C connector. VTX module has 20×20 mm holes for m2 mounting screws. Total weight of the Caddx Vista FPV kit (with camera) is 29g.
Users can select 200mW/500mW/700mW output power modes from the DJI goggles. Caddx Vista VTX module is compatible with DJI remote controller so you can connect the Caddx Vista directly to the flight controller and there is no need for additional remote control receiver.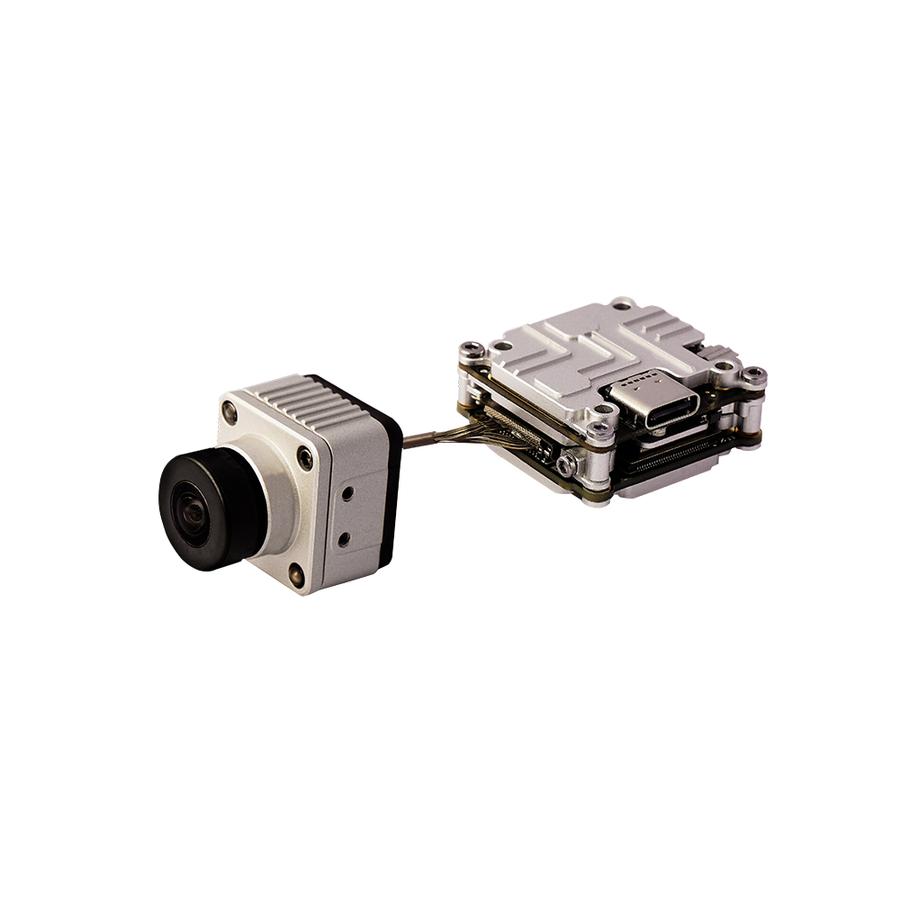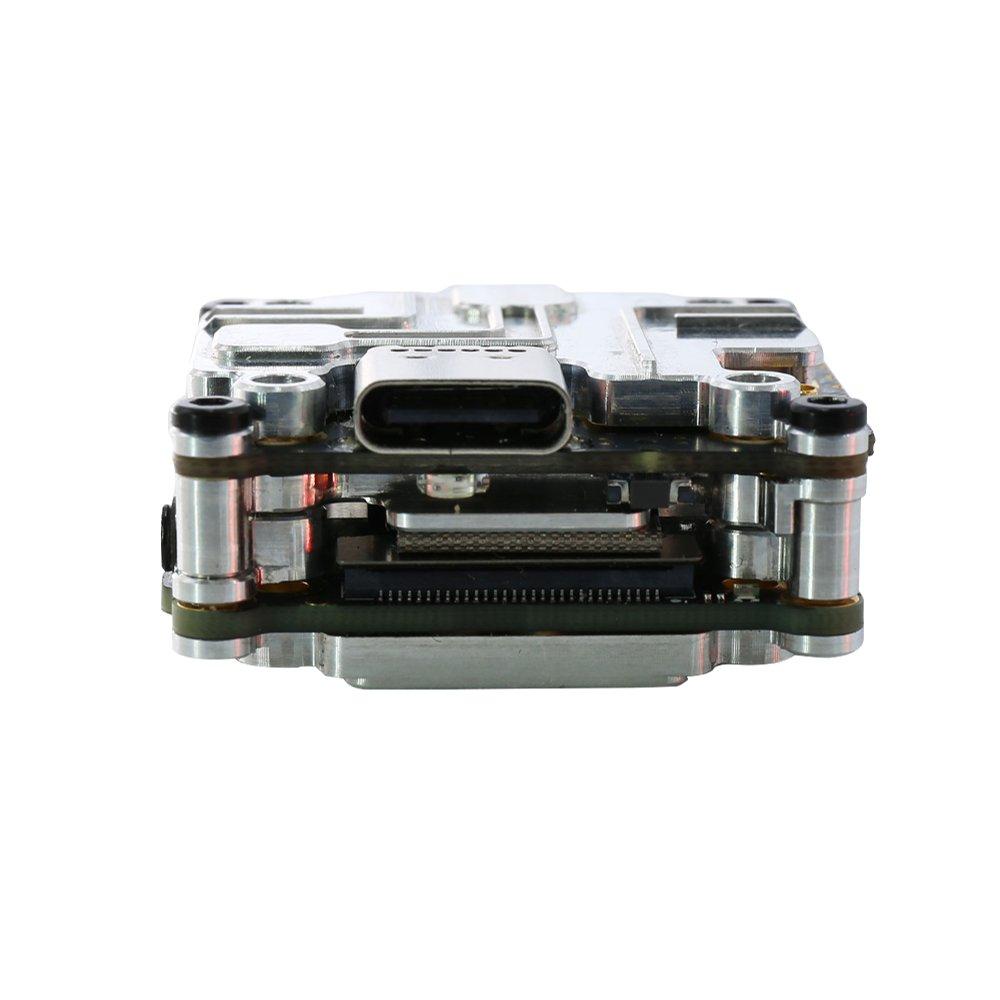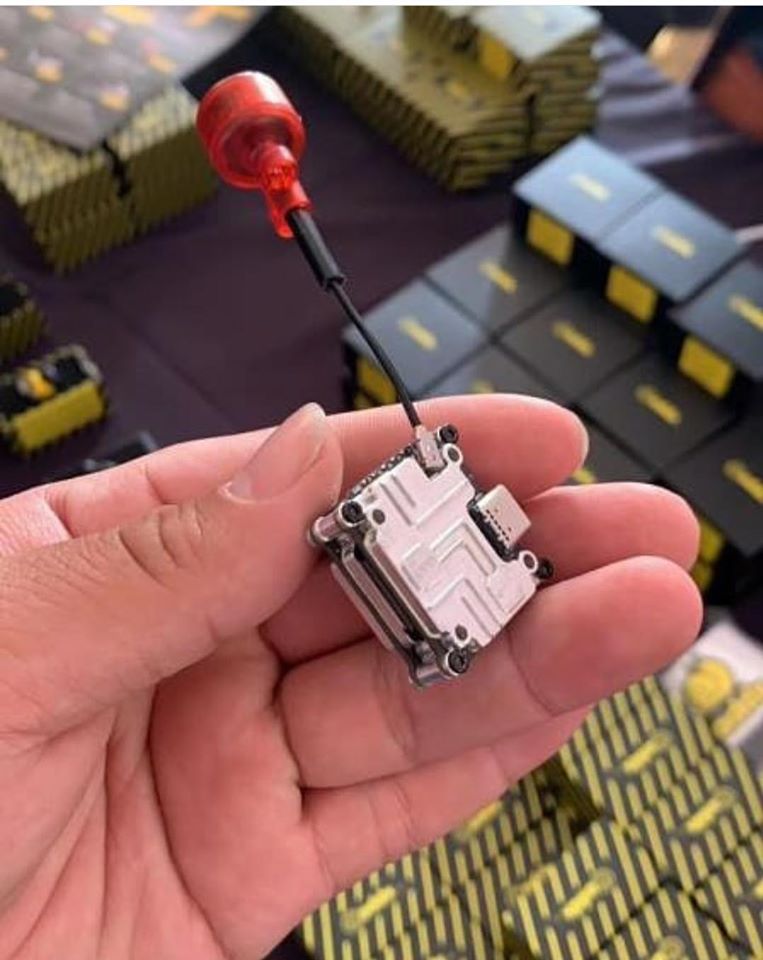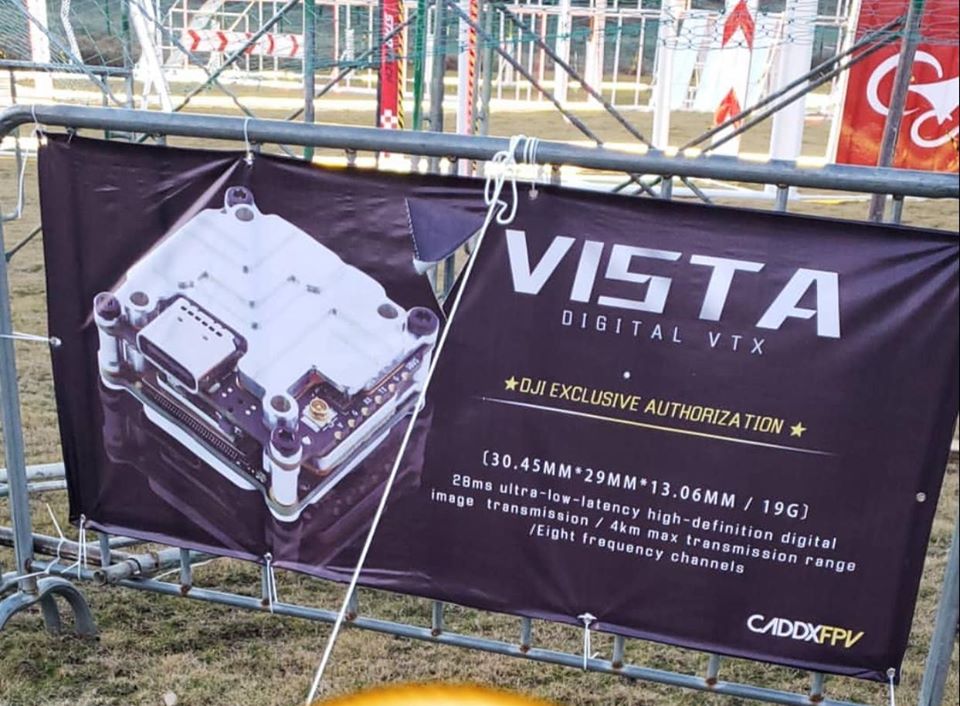 Caddx representatives told, that this VTX will cost around 75 USD.
MSRP Price: $149.99 (DJI camera included)
Available @
Banggood: https://www.banggood.com/Caddx-Vista-HD-Digital-System-5_8GHz-FPV-…-1625165.html
Caddx: https://caddxfpv.com/products/caddx-vista
Specifications
Name: Caddx Vista Kit
Operating Frequency: 5.725-5.850GHz
Transmitter Power(EIRP): FCC/SRRC/MIC: <30dBm, CE: <14dBm
Min. Latency (end-to-end): Low Latency Mode(720p 120fps): 21-28ms, High Quality Mode(720p 60fps): 30-40ms
Max. Transmission Distance: FCC/SRRC: 4km, CE: 0.7km
I/O Interface: USB-C, IPEX, 3-in-1 Port, microSD card slot
Antenna Connector: U.FL
Supported Flight Control System: F3,F4,F7
Operating Temperature Range: 32° to 104° F (0℃ ~40℃)
Input Power: 7.4-26.4V
DJI Camera Specifications:
Sensor: 1/3.2" CMOS
Effective Pixels: 4M
Lens: 2.1mm,f/2.1
Shutter: Rolling shutter
ISO: 100-25600
FOV: 150° (D);122° (H);93° (V)
Weight:
Vista Kit(camera included): 29g
Antenna: 3.5g
Dimensions:
Vista Kit: 30x29x13mm
Camera: 27.4×21.1×20.1mm
Coaxial Cable: 80mm
Features:
– Stable and clear HD video.
– Single antenna, max range is up to 4km.
– Allow up to 8 drones to fly simultaneously.
– Embedded remote controller receiver.
– 28ms ultra low latency, high definition digital image transmission.