CLRACING F7 32Bit Whoop AIO FC
CLRACING is taking the Whoop FC game to a whole new level with industry first F7 board for whoop! This board has STM32F722RET6 216MHz processor, 20A and 2-6S capable 32Bit BLHeli_32 4in1 ESC with current sensor. This board is able to run Bidirectional DSHOT with RPM filtering out of the box.
CLRacing F7 AIO Whoop board can be direct mounted with TBS UNIFY Pro32 and TBS Nano RX.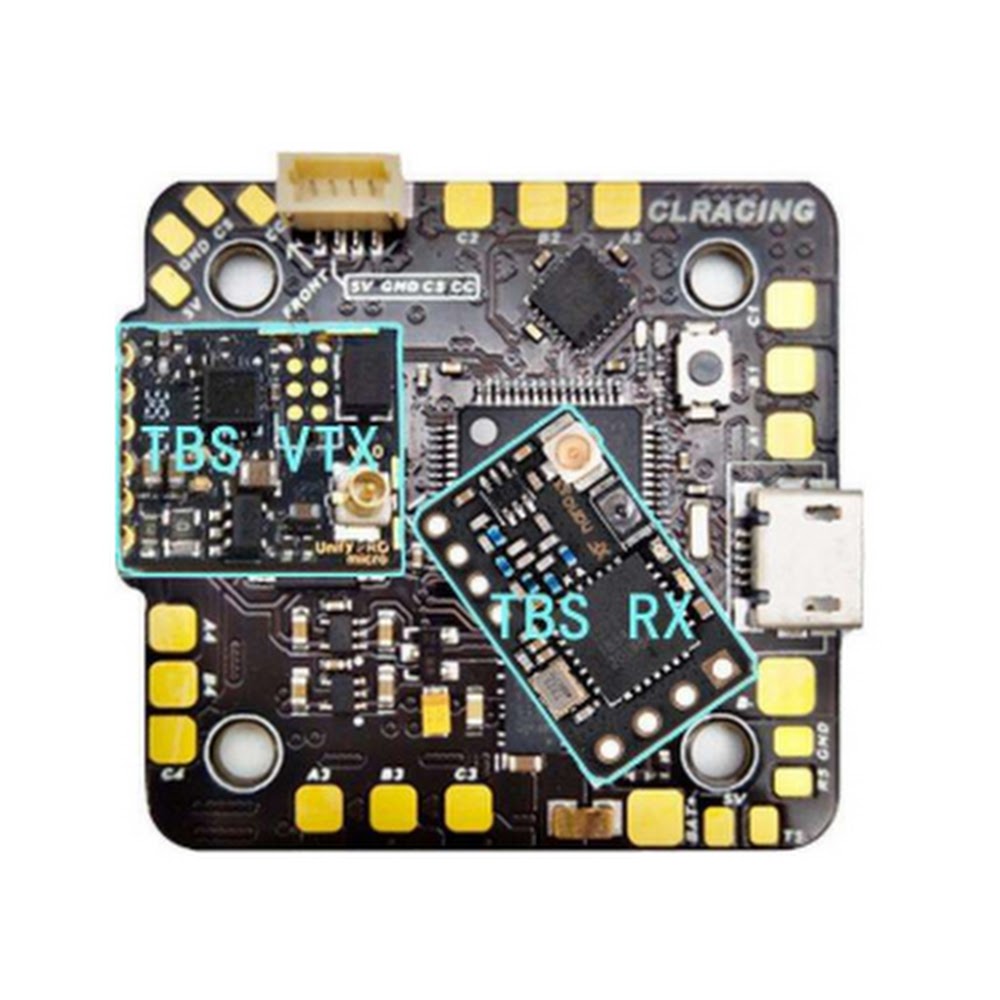 CLRACING F7 20A 32Bit AIO FC User Manual: https://cdn.shopify.com/s/files/1/1737/4233/files/CLRACING_F7_WHOOP_32bit_AIO_Manual.pdf
Available @
Pyrodrone: https://pyrodrone.com/products/clracing-f7-32bit-whoop-aio-flight-controller-2-6s
Banggood: https://www.banggood.com/25_5x25_5mm-CLRACING-F7-32Bit-Whoop-AIO-Flight-Controller-…-1725623.html
Specifications:
MCU: STM32F722RET6 216MHz
6-Axis MPU6000
Build in Betaflight OSD
Power source: 2-6S( 27V ) direct battery power
Build in Voltage monitoring resistor
Build in 5V/1.5A BEC and 3.3V/250mA for system
Direct solder on mount for TBS Crossfire RX or other RX
Build in Camera Control with direct camera plug in
Direct solder of TBS Unify VTX and solder pads for other VTX
Build_in 32bit 20A ESC with current sensor
26x26mm whoop Style mounting pattern
Dshot with Native RPM filtering support
Designed to use with 5V camera and VTX.
Package includes:
1 x CLRACING F7 32bit Whoop AIO Flight Controller – 2-6S
1 x Camera Harness
1 x XT30 Connector
1 x 16G Silicone wire set
1 x 25V 220uF capacitor
1 x M2 plastic mounting hardware set