Eachine EV300O OLED FPV goggles
Eachine has announced the latest their goggles EV300O. They are the first Eachine goggles with OLED screens. The screens have 1024×768 px resolution. The Field of View is 38°. Goggles have roller wheels for easy navigation, H.264 DVR, new RapidMix diversity receiver, module bay for receiver, built in head tracker, and nice OSD menu for settings and DVR functions.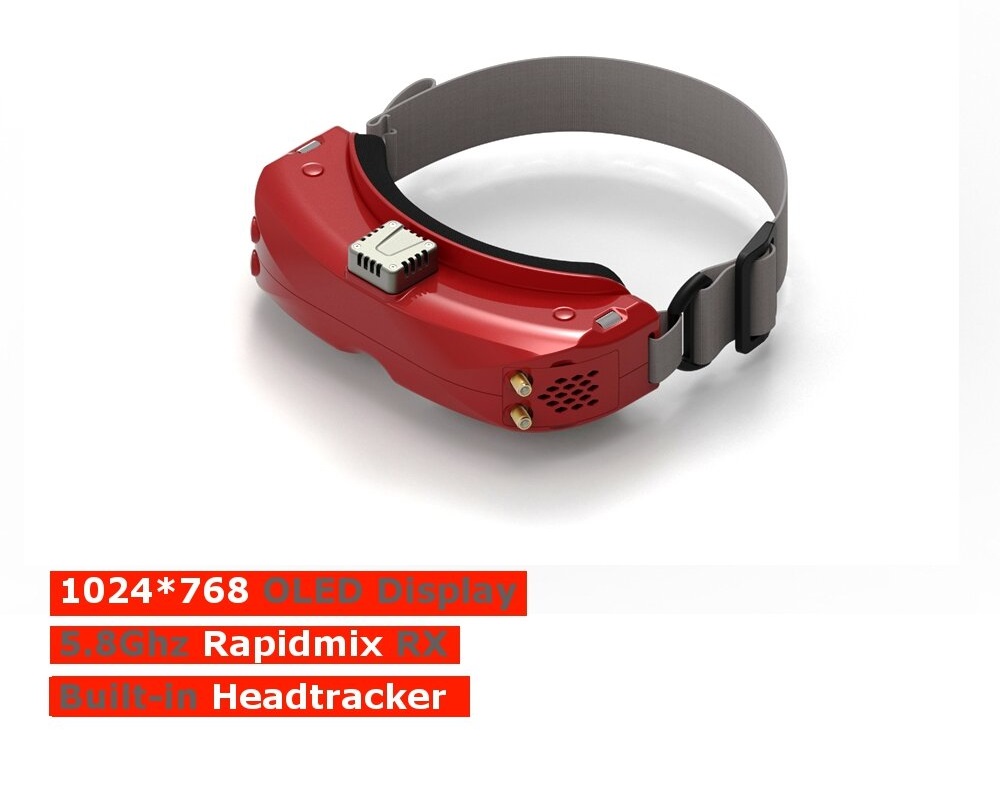 Eachine EV300O goggles have two receiver bays on the right and on the left side. Goggles comes with one diversity receiver module installed.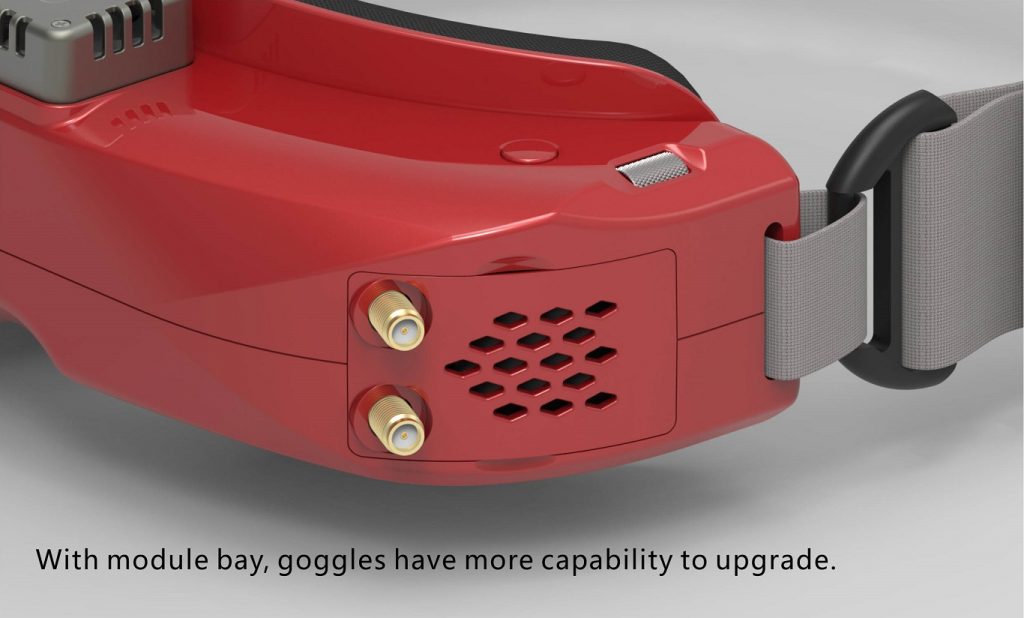 Eachine EV300O goggles have new RapidMix diversity receiver that functions similar to RapidFire by stiching (mixing) two video signals to make better overall received video FPV feed.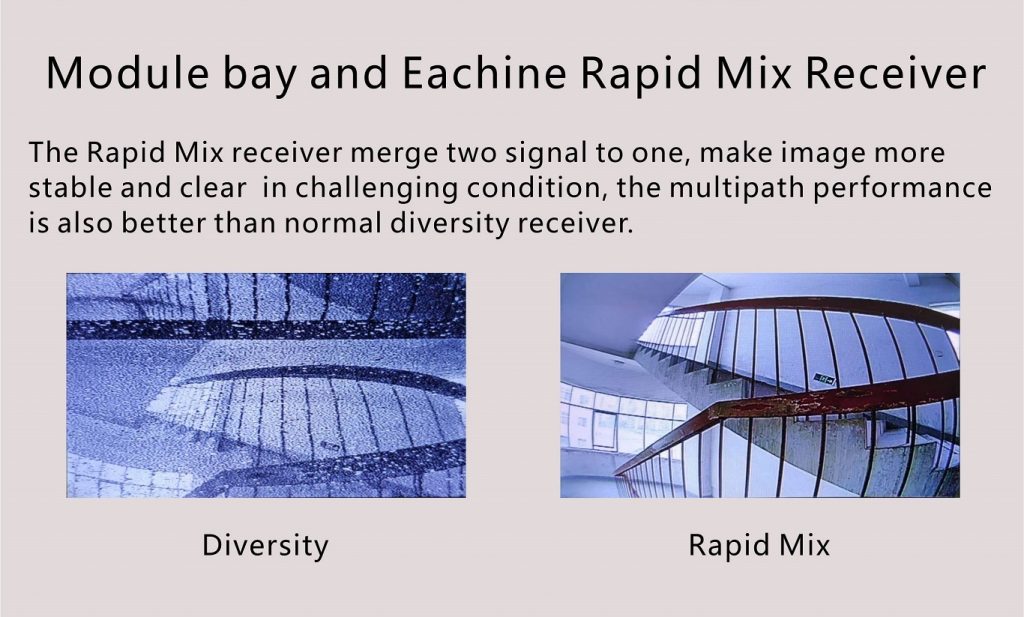 There are two roller wheels for menu navigation and DVR functions. These controls can be swapped between right and left in the goggles menu. Also there is the power button on the right side of the goggles.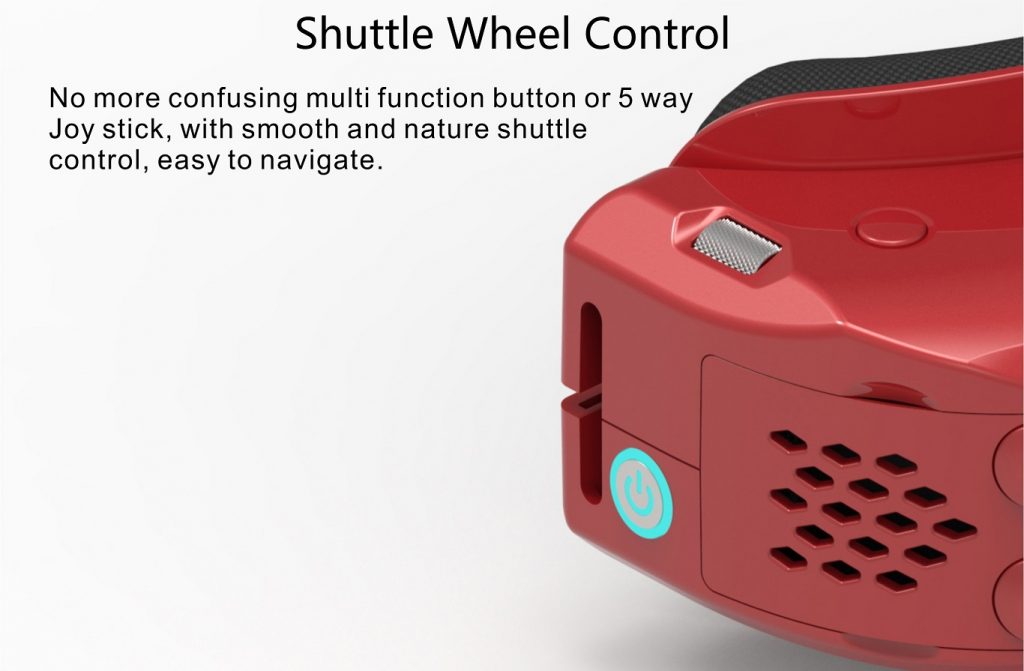 Goggles have adjustable IPD (58~71mm) and adjustable focus (0 – 6)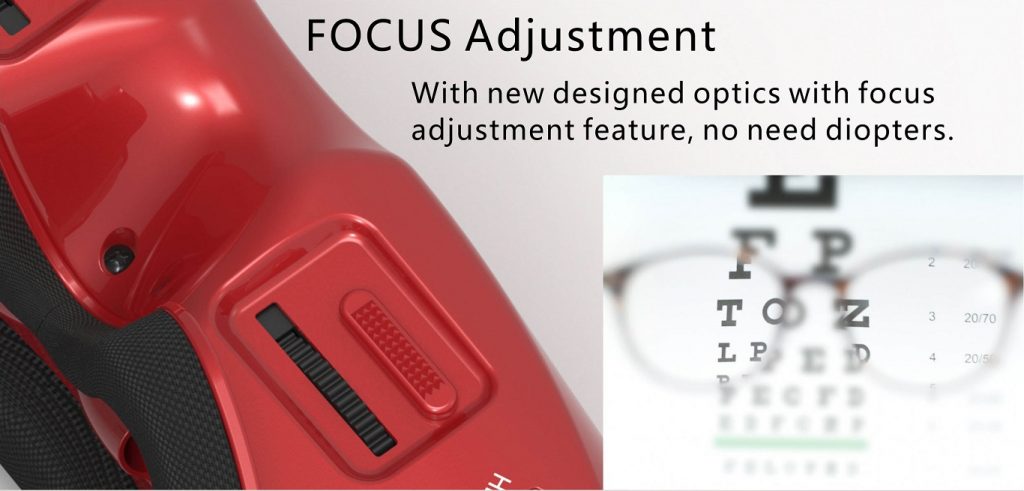 All the IO ports are on the bottom side of the goggles. Here you can find USB-C type connector for firmware updates, DC In, Head Tracker output, HDMI input, AV input and Headphones output ports. Goggles accept up to 128Gb micro SD cards. DC input has wide range (7.4-25.2 Volts) and can be powered from 2S to 6S battery.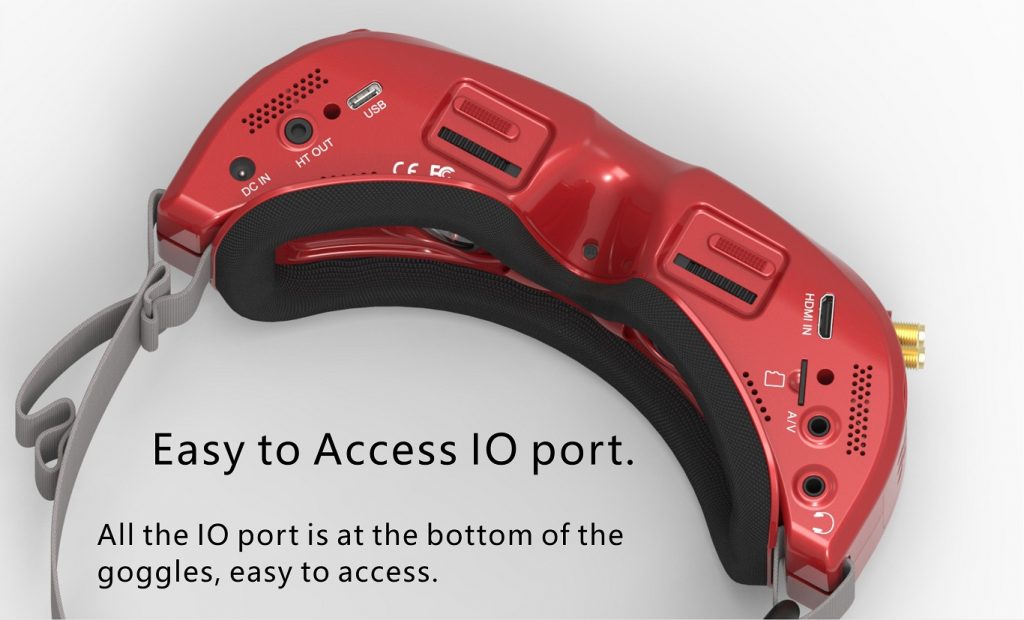 The goggle settings and DVR menu looks familiar to the Skyzone SKY03 users.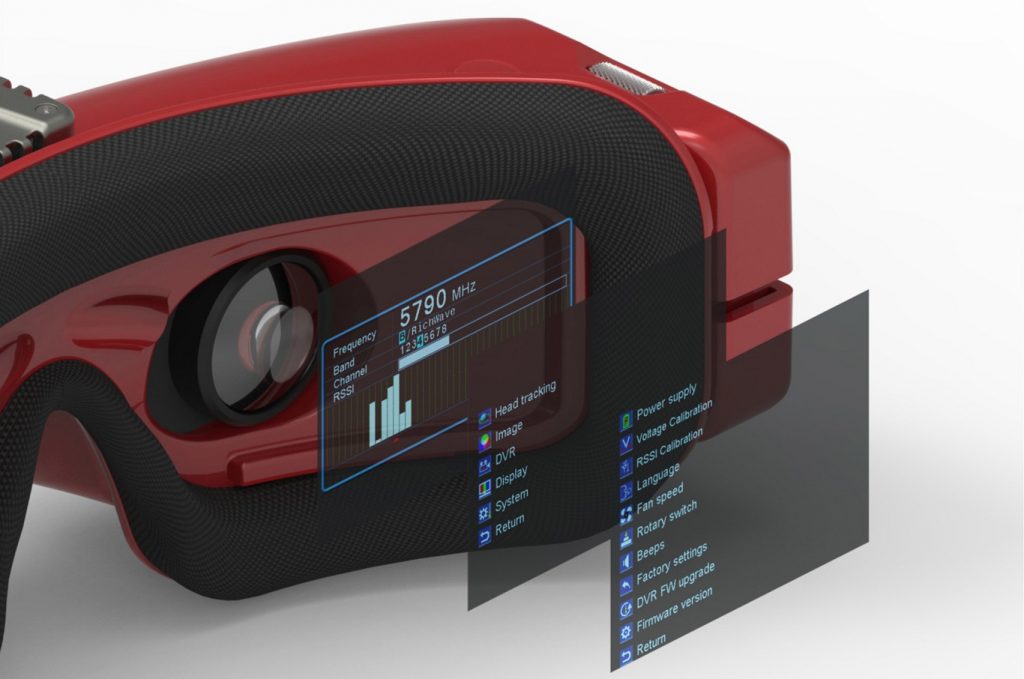 It seems that Eachine has partnered with the Skyzone and released these goggles. The design resembles the Skyzone SKY03O, as the specifications and the internal goggles menu are similar.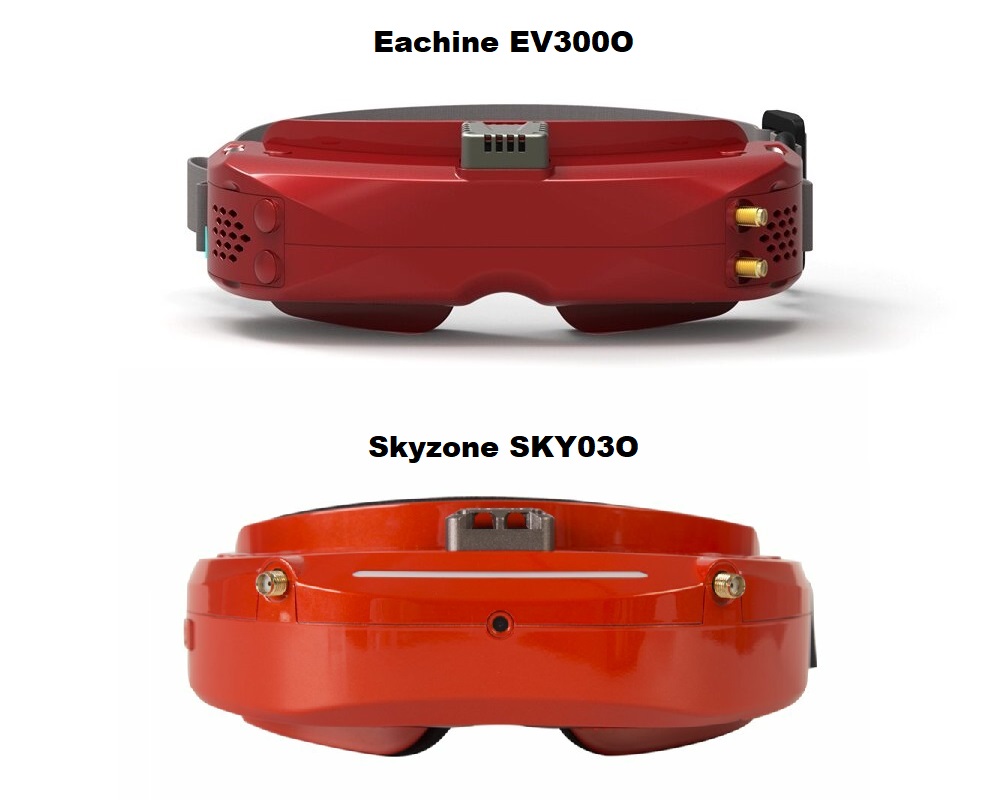 Eachine EV300O goggles user manual: http://myosuploads3.banggood.com/products/20200706/20200706043923EV300OUSERMANUALENV1.1.pdf
Available @
Banggood: https://www.banggood.com/Eachine-EV300O-1024×768-5_8Ghz-48CH-OLED-HD-3D-FPV-Goggles-…-1705594.html
Specifications:
Model: EV300O
Screen type: OLED
Resolution: 1024*768
FOV (Diagonal): 38°
Aspect Ratio : 4:3/16:9
Focus : 0~-6 adjustable
Interpupillary distance (IPD) : 58~71mm
Receiver : 5.8Ghz 48CH Rapidmix Receiver
3D Function : Side By Side half
Language : 10 Language
Power Supply : DC 6.5-25.2V/USB 5V
Power Consumption : 720mA @ 12V
DVR : H264, 30fps, MOV 6Mbps, SD Card support up to 128Gb
Head Tracker : 3-axis Accelerometer, 3-axis gyroscope
Antenna Connector : SMA
Dimentions : 185*75*67mm
Weight : 262g