Eachine Twig – not a toothpick
Eachine has released 3″ quadcopter called Twig. The Twig frame looks very similar to the Speed Racer TWIG frame. Is it a copy/clone/inspired from – decide by yourself. It is 115mm sized quad with EX1105 5200KV motors (probably manufactured by Happymodel) specifyed for 2S-3S batteries. In the heart of the Twig there is Happymodel Crazybee F4 Pro V3.0 flight controller with up to 10A ESCs.
Interesting, that Twig has only Frsky D8 compatible receiver on board. Twig is available in 2 camera options: Standart with RunCam Nano2 camera or HD with Caddx Baby Turtle. Total weight is 62 grams with Runcam Nano2 and 72 grams with Caddx Baby Turtle.
Original Speed Racer TWIG frame. Eachine Twig frame fooks very similar to it …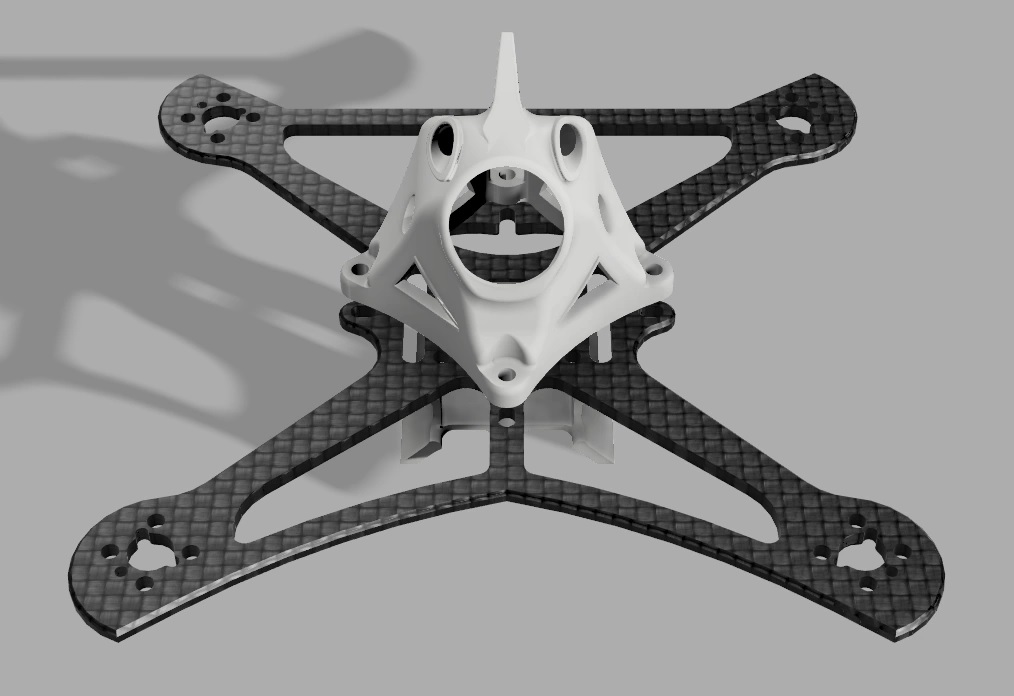 Available @
https://www.banggood.com/Eachine-Twig-115mm-3-Inch-2-3S-FPV-Racing-Drone-BNF-Frsky-D8-Crazybee-F4-PRO-V3_0-Runcam-Nano2-Caddx-Baby-Turtle-HD-Cam-p-1554001.html
Specifications:
Name: Eachine Twig 115mm 3 Inch 3S Brushless FPV drone
Wheelbase: 115mm
Size: 105mm*100mm*45mm(without propellers)
Weight: Twig115 64g (without battery) / Twig115 HD 72g (without battery)
Features:
Crazybee F4 PRO V3.0 AIO Flight controller 2-4s Lipo Compatible
EX1105 KV5200 motors
Gemfan 3025 props
Betaflight OSD support, RSSI, Voltage, Current sensors
Camera Angle adjustable
VTX power switchable 25mw~200mw
Smartaudio ready , change VTX bands, powers, channels via OSD
Built-in SPI Frsky D8 receiver
Compatible both for 2s-3s Lipo/LiHV
Runcam Nano2 version or Caddx Baby Turtle HD version