Eachine UZ65 – first whoop with 35mm props
Eachine has listed new brushless whoop UZ65. It is 65mm sized whoop with 0802 19000Kv motors. The most interesting that Eachine managed to fit the enlarged 35mm size props into the same 65mm motor to motor frame size. 0802 size motors are powerful enough and the 31mm props are limiting the top thrust they could deliver. Eachine UZ65 is the first brushless whoop using the 35mm props.
UZ65 will have flight controller with 4in1 5A ESC and integrated SPI receiver (FrSky D8/D16 or Flysky). FC is most probably the Eachine Novice flight controller. Eachine Novice FC is rated for 1–2s, but the Happymodel SE0802 19000Kv motors can run on 1S only. Eachine will sell a new lower KV motor as the spare part for UZ65 to upgrade for 2S battery. Probably any Happymodel 0802 size motor with 1mm shaft should fit.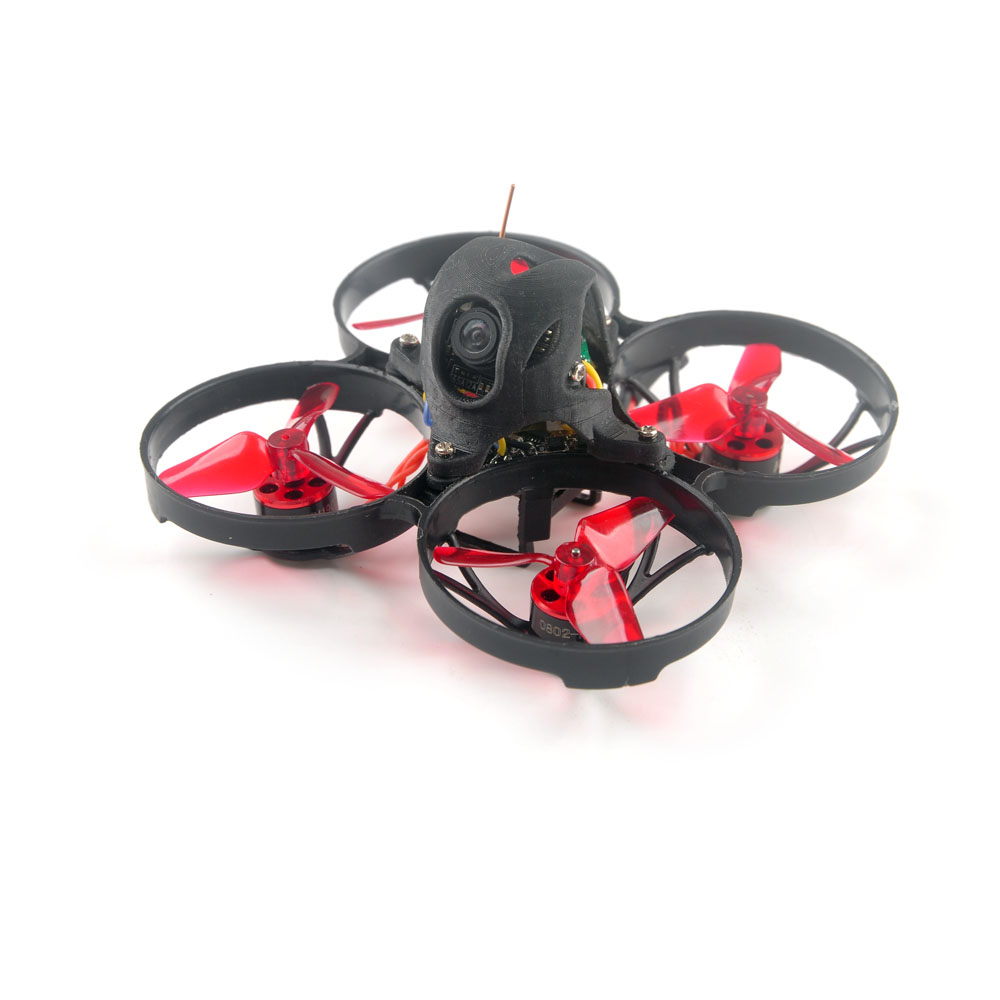 Eachine UZ65 has the same RunCam Nano 3 FPV camera as Mobula6. VTX is capable to output from 25mW to 100mW.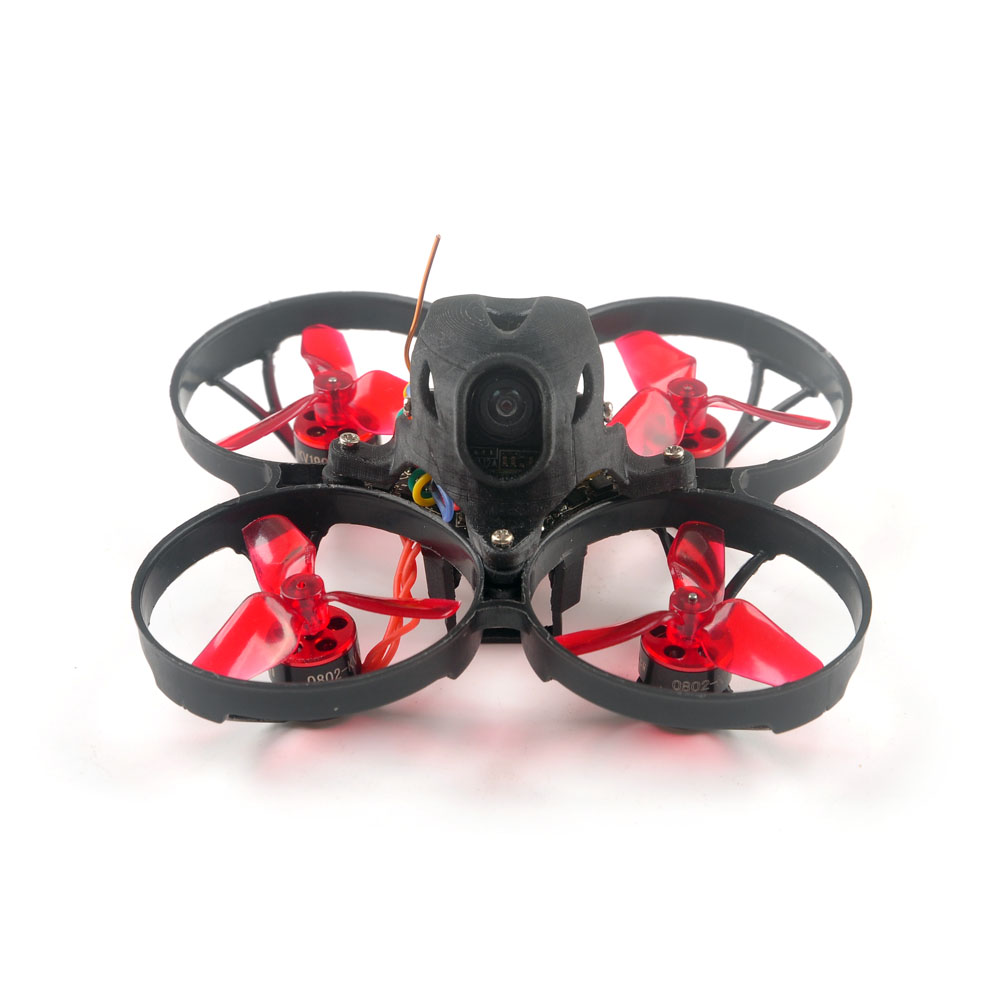 The UZ65 weights only 21 grams. Its pretty light for the brushless whoop that is in between of 31mm and 40mm prop size class.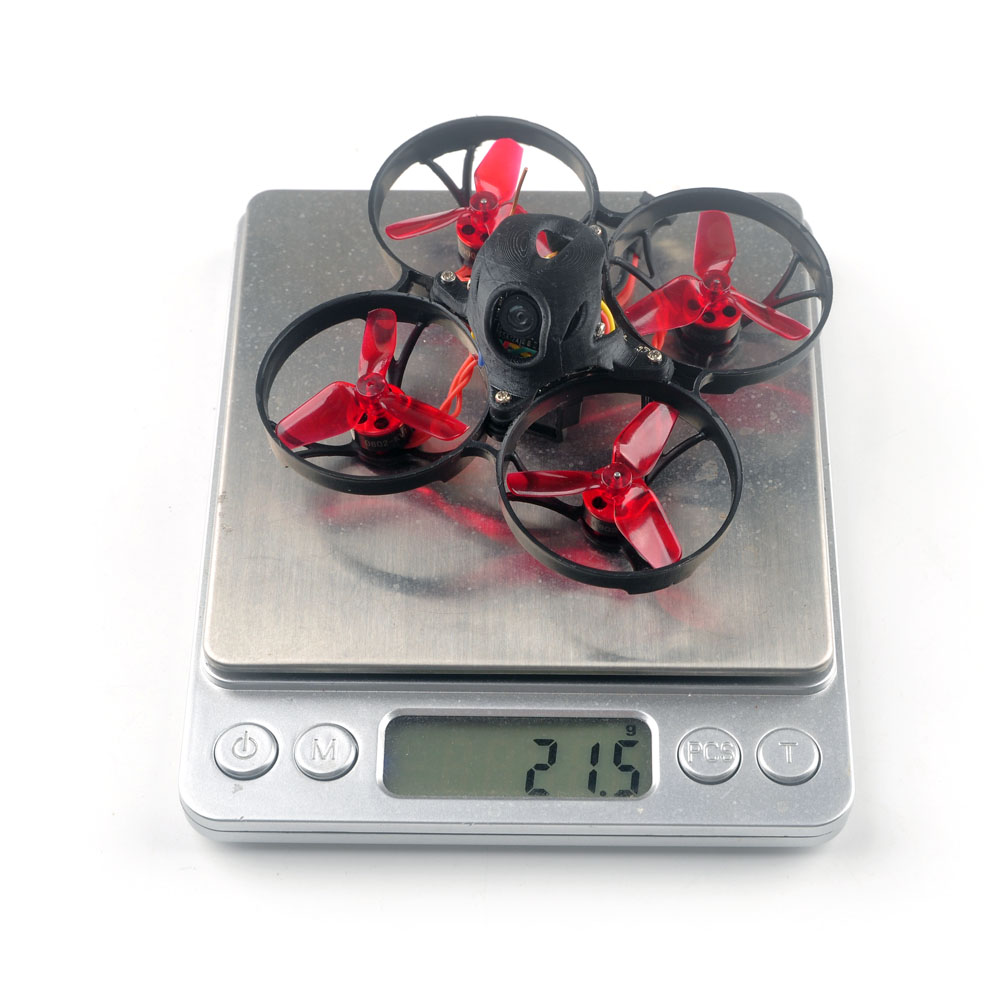 Eachine UZ65 comparison with the Happymodel Mobula6 – the same frame size, but bigger props: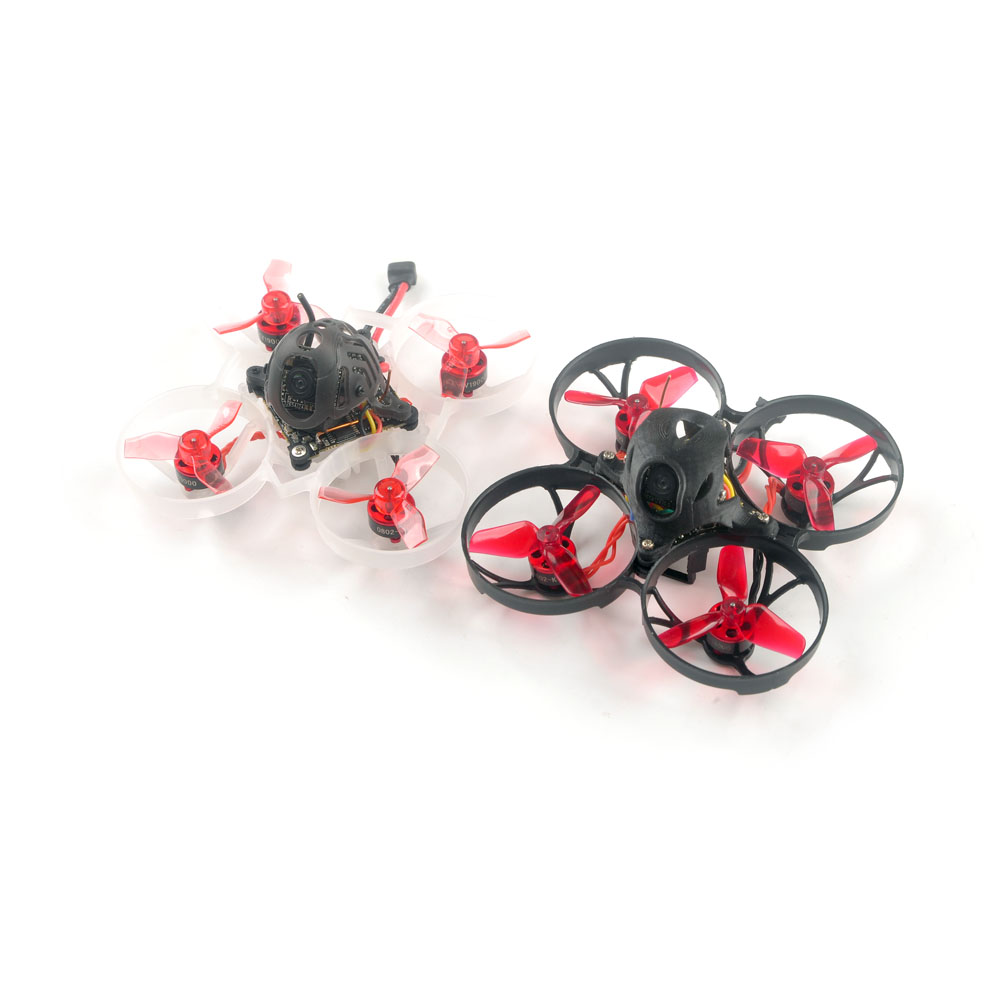 Available @ Banggood: https://www.banggood.com/21g-Eachine-UZ65-65mm-1S-Whoop-FPV-Racing-Drone-BNF-Runcam-Nano3-35mm-Propeller-5_8G-25100mW-VTX-p-1640609.html
Specifications:
Item Name: Eachine UZ65 65mm FPV Racing Drone
Wheelbase: 65mm
Size: 80mm*80mm*40mm
Weight(without battery): 21g
Weight(with battery): 29g
On-Board receiver options: Frsky (ACCST D8/D16), Flysky (AFHDS2A)
External receiver support
Motor
Mode: Happymodel SE0802 19000KV
Configu-ration: 9N12P
Stator Diamter: 8mm
Stator Length: 2mm
Shaft Diameter: Φ1mm
Motor Dimension(Dia.*Len): Φ10.5mm*14.9mm
Weight(g): 1.9g
No.of Cells(Lipo): 1S only
Propellers
HQPROP 35mm-3blades
Center Thickness: 5mm
Prop Diameter: 35mm
Center Hole Inner diameter: 1.0mm
Flight controller
Frsky SPI RX version Firmware target: CrazybeeF4FR
Flysky SPI RX version Firmware target: CrazybeeF4FS
DSM2/DSMX External RX version Firmware target:CrazybeeF4DX
TBS Crossfire External RX version Firmware target: CrazybeeF4DX
MCU:STM32F411CEU6 (100MHZ, 512K FLASH)
Sensor: MPU-6000 (SPI connection)
Board size: 28.5 * 28.5MM
Power supply: 1-2S battery input (DC 2.9V-8.7V)
Built-in 5A(each) Blheli_S 4in1 ESC Dshot600 ready
Built-in Betaflight OSD (SPI Control)
Built-in SPI Frsky/Flysky receiver
Built-in 5V 1A BEC
Built-in voltage detection