Eachine has announced new goggles – Eachine VR D3. It looks like an upgraded version of the Eachine VR006. The main difference is telescopic adjustment of the focal distance between the eyes and LCD monitor. I have tried the former Eachine VR006 goggles and I had the issue to properly focus on the screen – it was too close to my eyes, image was blurry and I had to put more force on my eyebals to focus on the image and the effort of focusing for long periods caused eye strain. It is expected that telescopic adjustment will fix it and everybody will be able to easy focus on the picture. Speaking of the picture it is announced that 3″ LCD display will have 900×600 reolution. Thtat is much more than 500×300 in the previous version of the goggles.
Eachine VR D3 will have some kind of the receiving diversity system. Most likely it is not going to be the real diversity, but antenna diversity that swiches between the two antennas to search for a stronger signal. Lets hope it will not have the fake diversity as it was noticed in the Eachine VR 006 goggles.
Battery was increased from 500mAh to 1000mAh, probably due to the bigger power demand and possibly to increase the working time.
Preoder sale will begin on September 5, price promised to be even be lover than $79.99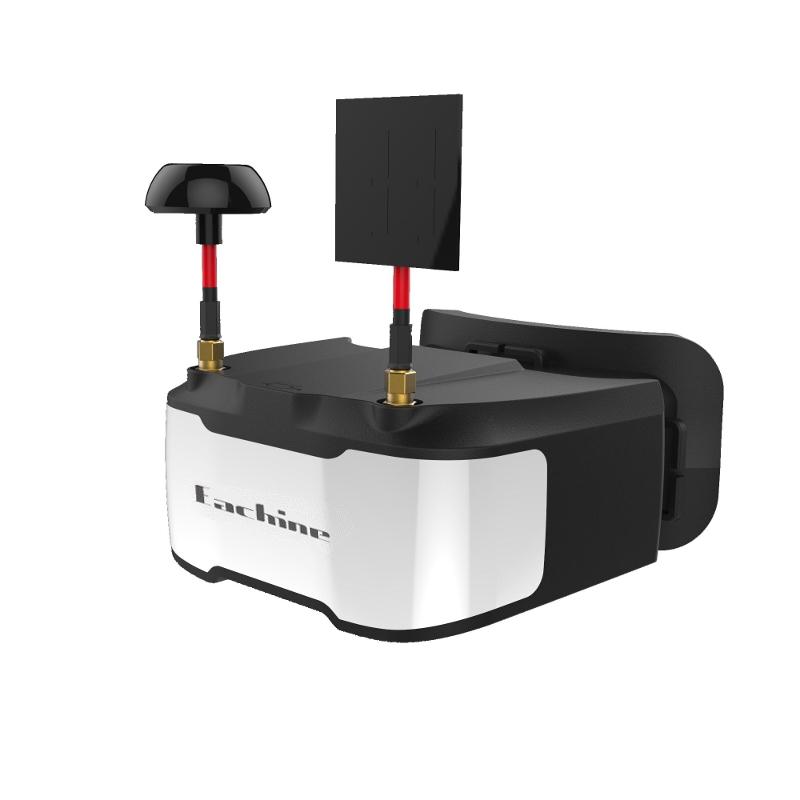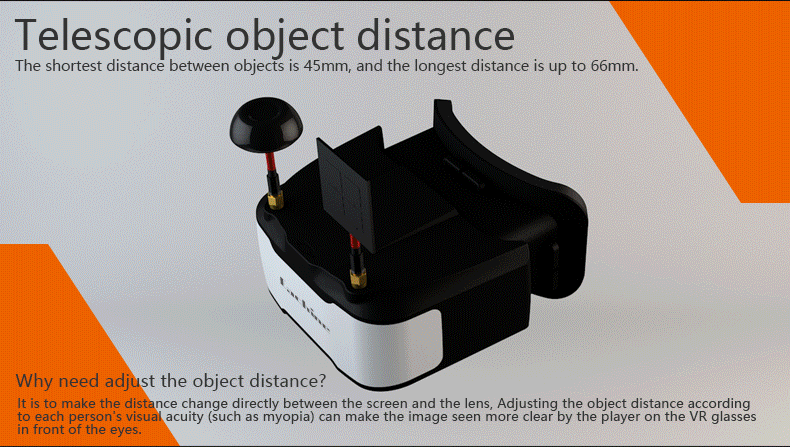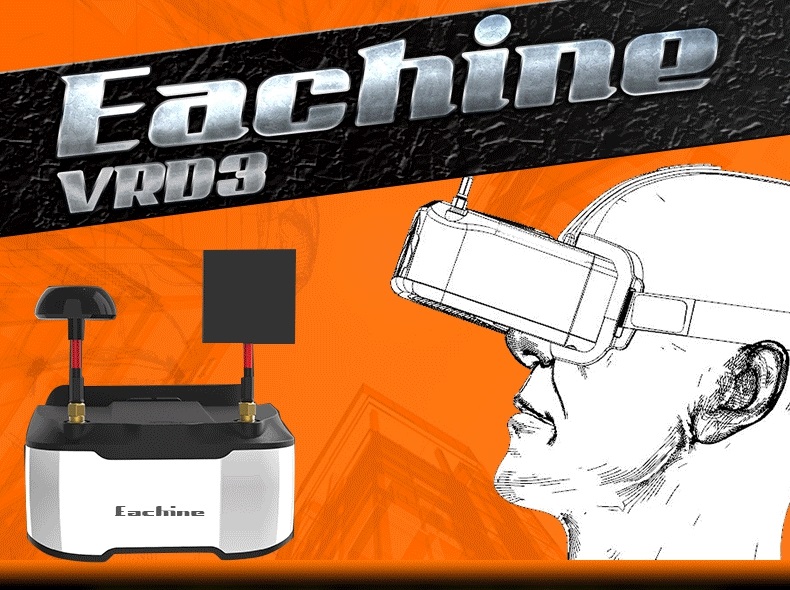 Available @ Banggood
https://www.banggood.com/Eachine-VR-D3-FPV-Goggles-3-Inch-5_8G-40CH-Diversity-Object-Distance-Adjustable-DVR-Built-in-Battery-p-1346326.html
Features
Focus Adjustable
Support DVR Recording
Real-time display current voltage
Diversity Receiver
Description
Brand Name : Eachine
Model : VR D3
Weight : 164.7g (without antenna and headband)
Size : 138*129*79mm(without antenna seat and antenna height)
Specification
Working Voltage : 1s Battery (3.7-4.2V)
Working Current : 350-450mA
Receiving Sensitivity : -95dBm
Receiver Connector : RP-SMA Male
Built-in Battery
Charging Real-time standby function
Dual receiving antenna
Receiving Frequency : 5.8G 40CH
Package Included
1 x Eachine VRD3 Goggles
1 x Mushroom Antenna
1 x Panel Antenna
1 x USB Charging Cable
1 x User Manual