Rumors: FatShark Dominator HDO2
FatShak newest sproduct information leaked – it is new FatShark Dominator HDO2 goggles. These new goggles have OLED type displays with a 1280×960 resolution. HDO2 have the biggest 46° FOV of all the FatShark goggles, that are currently in the production.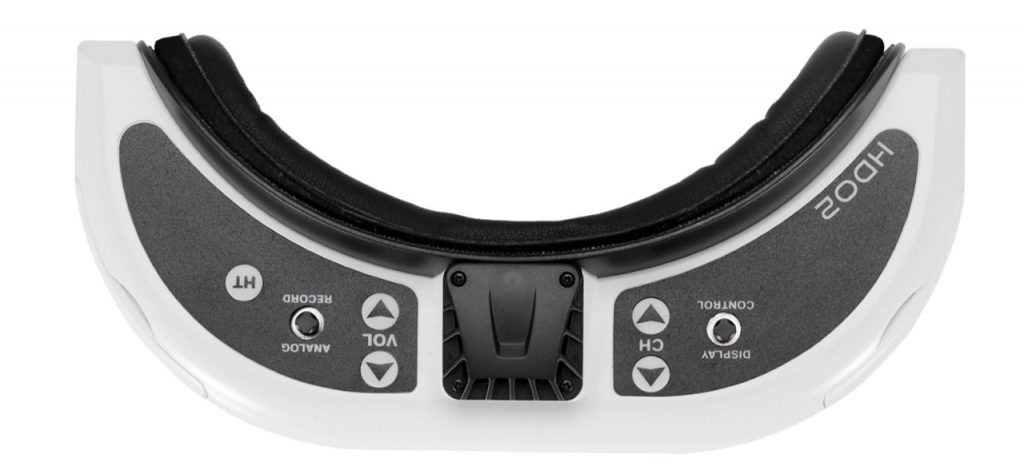 FatShark also has increased the range of the IPD adjustment ranging from 54 to 74 mm (vs 59 to 69 mm on the HDO's). One of the most exciting features is the diopter adjustment from +2 to -6 diopter.

FatShark finally added the power button and the fan is powered directly (no need for the balance cable).
Input Power and power button mode
The HDO2 is shipped in Legacy Mode. If you connect a 7-13V (2S or 3S) power source to the
power port the HDO2 will automatically power on and it will power off when the source is
removed. With a short press, the Power Button will turn on and off the fan while in this mode. If
you hold the button, the HDO2 will continuously beep to remind you the headset is in Legacy
Mode and the goggles will not power down.
If you want, you can change the input power to use the Power Button to turn on and off the
headset. To do this, you need to remove the Expansion Bay door and move the power mode
jumper from Legacy Mode to Button Mode as show below.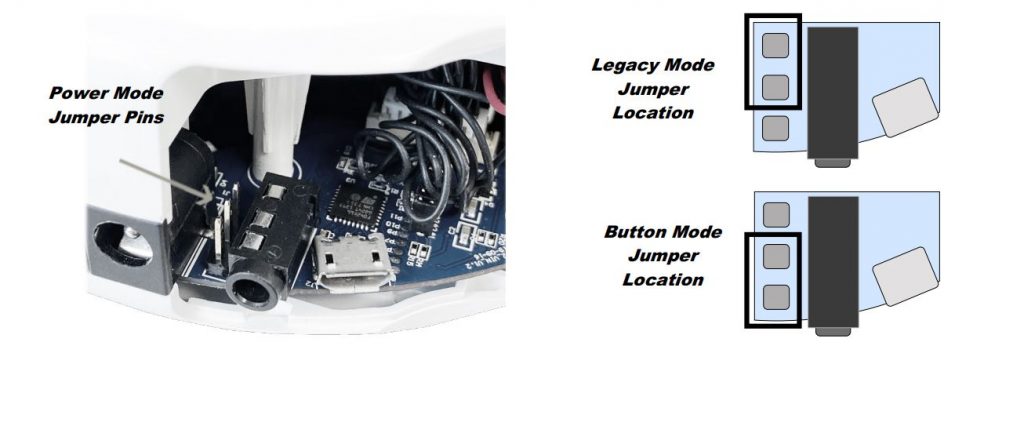 While the headset is in Button Mode and powered off, a long press will turn on the headset.
While the headset is in operation, a short press on the power button will change the fan speed.
A beep will indicate maximum fan speed. A long press will power down the headset.
Price – $499, release date – November December.
Available @
https://www.banggood.com/FatShark-Dominator-HDO-2-1280×960-OLED-Display-46-Degree-Field-of-View-43169-FPV-Goggles-Video-Headset-for-RC-Drone-p-1591612.html
https://www.getfpv.com/fat-shark-dominator-hdo-2-fpv-goggles.html
https://www.readymaderc.com/products/details/fatshark-dominator-hdo2-oled-goggles
Optics:
FOV (field of view): 46 degrees diagonal
IPD (interpupillary distance): 54 to 74 mm (adjustable)
Focus: +2 to -6 diopters (adjustable)
Display:
Two Sony 0.5" OLED displays
Resolution 1280 x 960
NTCS/PAL auto selecting
AV Mode 4:3
AV Mode 16:9
HDMI Mode 16:9
Audio:
User Controls:
Channel Selection
Volume Control
Mode Selection
Display Control (Brightness and Contrast)
DVR Control
Power Button / Fan Control
Electrical:
Power Supply: 7 – 13V input voltage (2S – 3S Supply)
Power Consumption: TBD
Analog DVR: MicroSD support to 32 GB
Record Rate: 6Mbps (MJPG compression, 30 fps, AVI)
File playback (native recording, no codec support)
Upgradeable via SD card
Battery:
7.4V, 1.8A 18650 Battery Case (optional))
Interface:
3.5mm AV in/out port
Power input port
3.5mm 3p earphone port
MicroSD
RF Module Bay
HT connector 3 pin internal connection
Power Button
Mechanical:
Ergonomic molded headset w/ adjustable headband
Dimensions: 169.2 x 80 x 45.5 mm
Weight: 206.8 g
FatShark Dominator HDO2 User Manual: https://drive.google.com/file/d/1MbSarvmgR_oMuV2xKvIUK7pV-NKz7lsr/view?usp=sharing