Flysky FRM302 AFHDS3 Long Range system
Flysky has released FRM302 external transmitter module with a new AFHDS3 protocol. Most interesting features are extremely long range (more than 50km), low latency (less than 10ms, but with some conditions) and promised regular online firmware updates (uncommon thing from Flysky).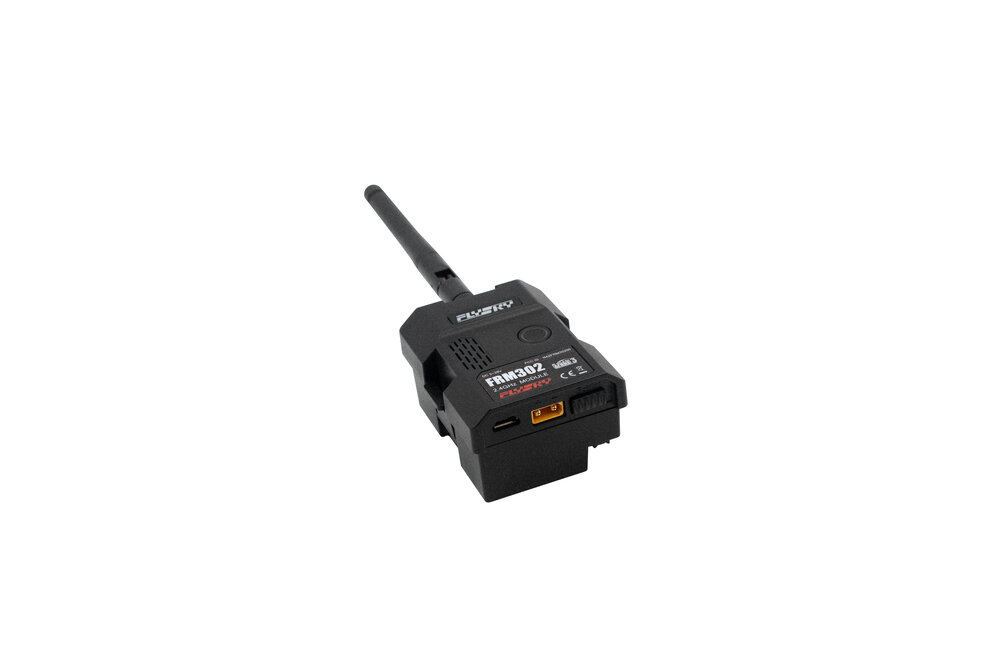 FRM302 module fits into any transmitter with a JR type module bay.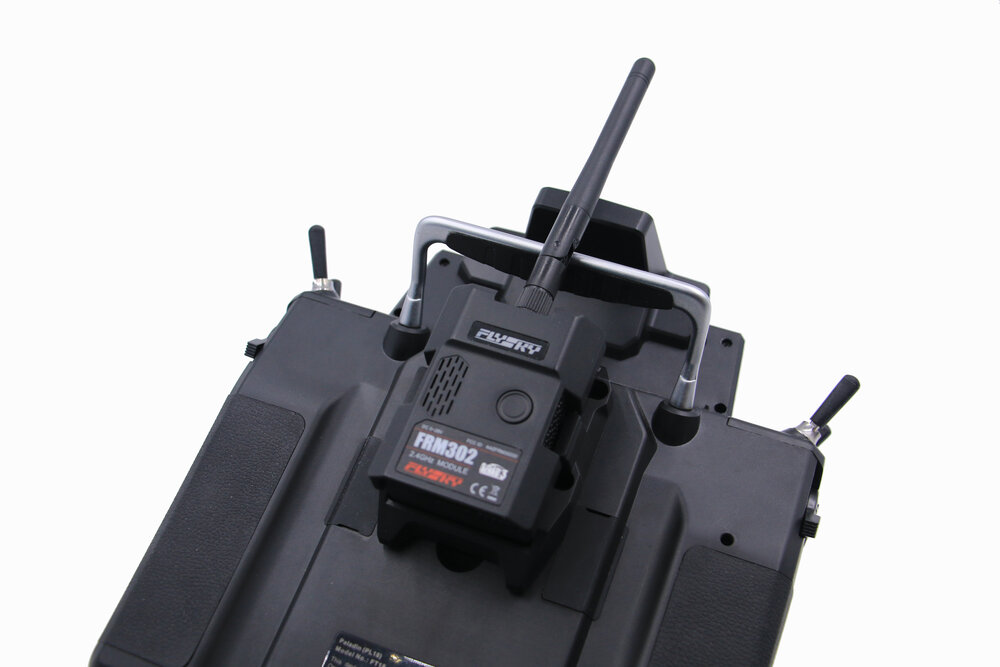 Flysky FRM302 module provides the RF power output from 20dBm (100mW, EU regulations) up to the 33dBm (2W, non EU). Of course the maximum range is achieved in the maximum RF power mode. In order to get this power output module need to be powered from the external power source. There is an XT30 socket for that. Module supports wide range of input voltages (5-28V)
FRM302 module has button with a LED ring that is used as Bind button if the module is connected via PPM. If the module is in UART mode then binding should be made from radio menu. LED indicator also shows the status of the module.
There is a build in fan that turns on automatically if the module temperature reaches 45℃.
Flysky promises the regular online updates: the new Flysky Remote Control Assistant will be responsible for managing, updating and feature unlocks of the FRM302.
Flysky is using Semtech SX1281 2.4GHz LoRa chip in the FRM302 module (the PCB in the photo is from FTr10 receiver with the the same chip https://www.semtech.com/products/wir…ceivers/sx1281). This explains the great range they manage to achieve. Now we have the third Long Range system in the market besides TBS CRSF and FrSky R9.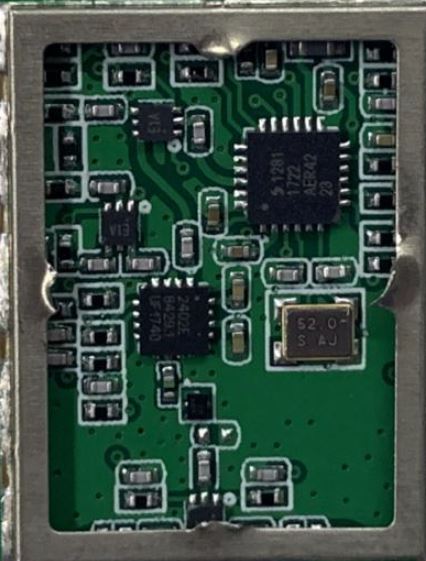 Flysky FRM302 natively works with NV14 (Nirvana) and PL18 but also should work with almost any radio, that has PPM output and JR module bay. There are rumors that FRM302 module will be supported by the OpenTX firmware. In this case the module will work in the UART mode and will provide the lower latency (<10ms).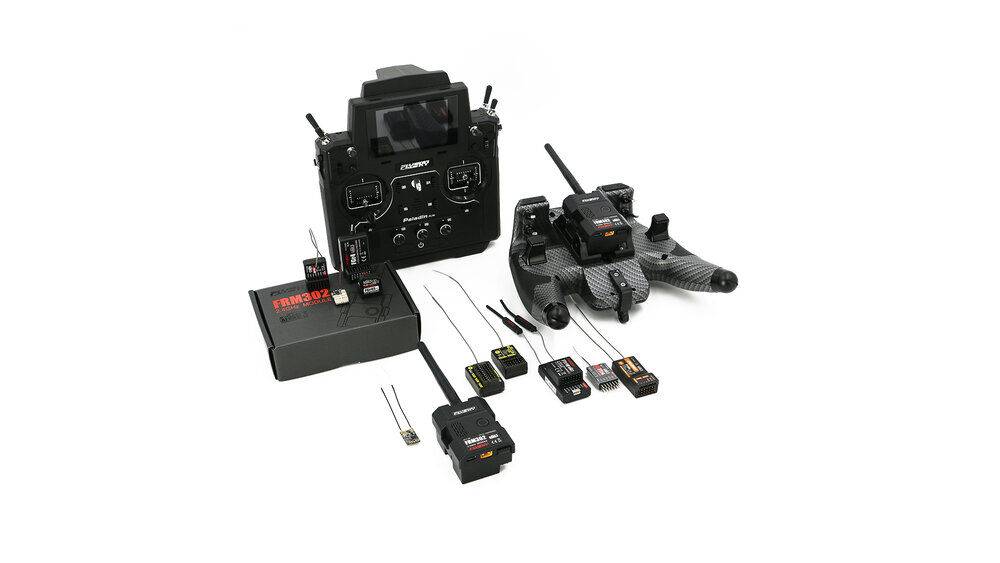 Flysky FRM302 module, radio transmitter and receiver compatibility table.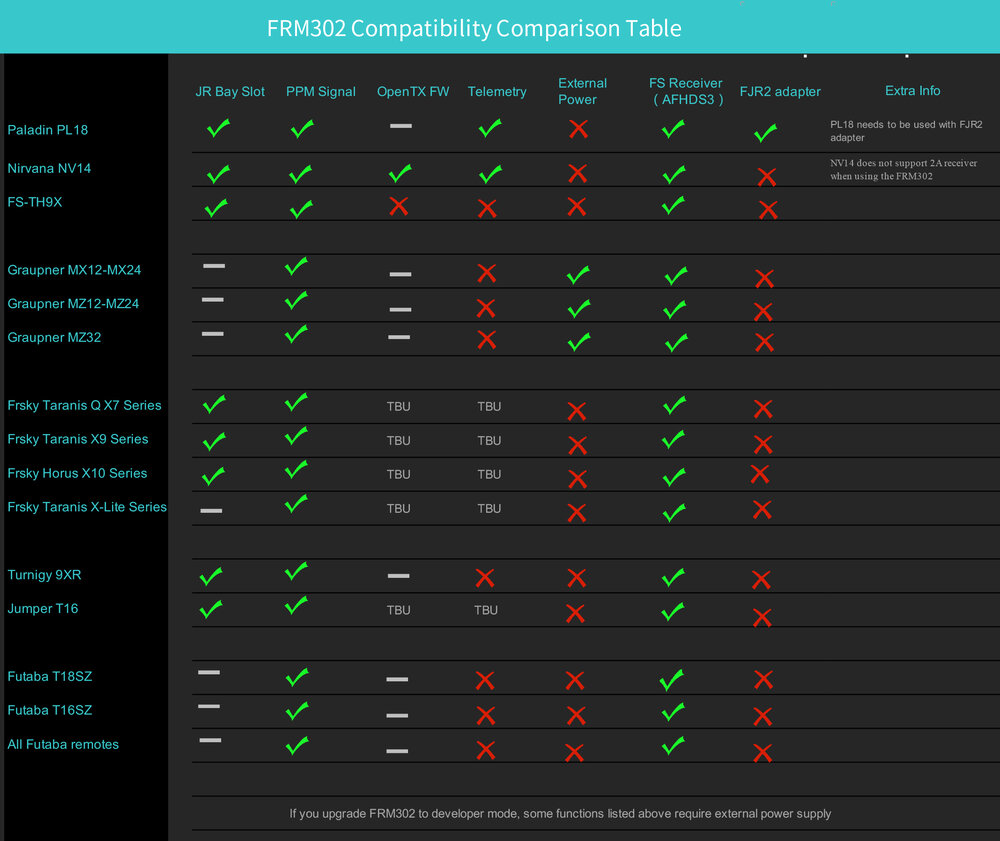 FRM302 module was tested up to 52km of range!
Available @
Banggood: https://www.banggood.com/FlySky-FRM302-2_4GHz-AFHDS-3-Transmitter-Module-PPM-or-UART-Data-Port-for-PL18-FS-TH9X-NV14-Compatible-AFHDS-2A-Transmitter-p-1646777.html
FRM302 User Manual: http://myosuploads3.banggood.com/products/20200422/20200422040833FRM30220200416.pdf
Flysky: https://www.flysky-cn.com/frm302-canshu-1
Specifications:
Wireless frequency: 2.4GHz
Transmission power: <20dBm (EU), <33dBm (FCC) *requires external power
Wireless protocol: AFHDS 3
Range: >3.5km (EU), >50km (FCC)
Delay: <10ms (UART mode)
Antenna type: external single antenna
Power: 5-28V
Data port: PPM / UART
Temperature range: -10 ℃ — + 60 ℃
Online Update: Yes
Dimensions: 64.2 * 48.5 * 33mm (JR module size)
Weight: 73.3g
Certification: CE, FCC ID: N4ZFRM30200