Rumors: Flysky new transmitters: Paladin FT18/Nirvana NV14
Flysky is preparing to release two new transmitters – FT18 and NV14. Lets take a closer look at them.
FS-FT10 FT18 (Paladin)
The FT18 is basically a reborn Flysky FS-i18 transmitter that was introduced back in the 2013 (!). This old new radio is full size TX with Hall Effect(?) gimbals, colour LCD and FlySky OS. It will have 8 switches (2 of them 3-pos), 3 turning pots, 2 sliders on the sides and 4 additional trims. So a lot of the controls. This radio is rumored to have a new AFHDS3 protocol with overal latency minimized down to 3ms.
Some update, after the main release, probably will add a Bluetooth module for wireless communication and wireless trainer function. Also rumored to have some fancy wireless charging capability.
Let's hope this radio will be released eventually.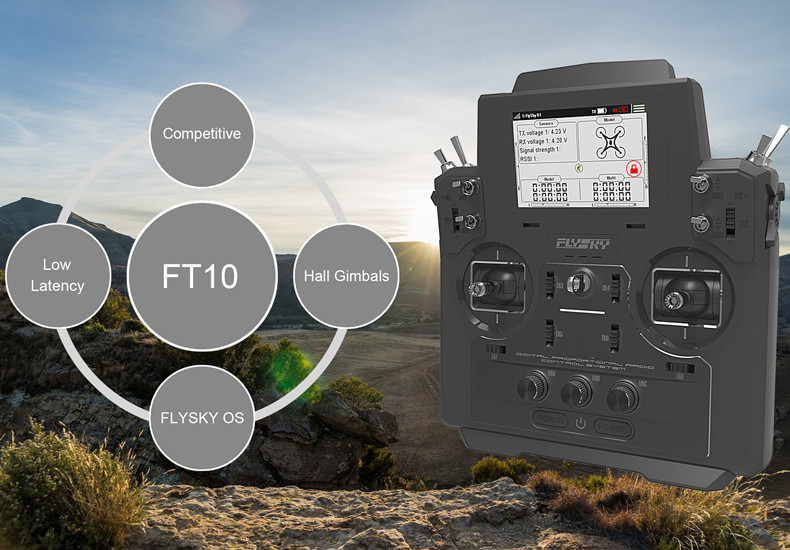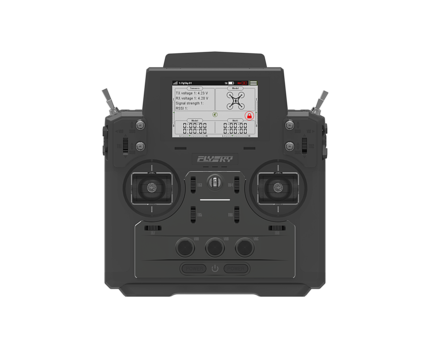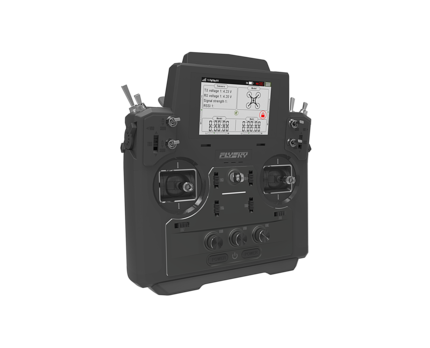 Flysky FS-FT18 as shown in some of the latest expo: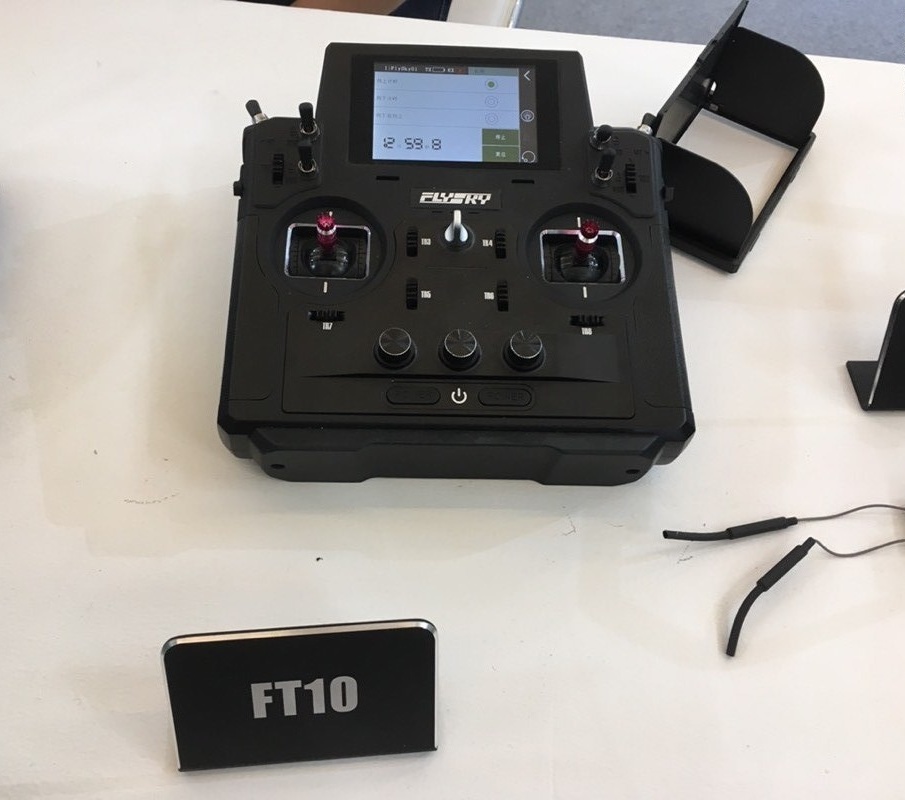 The similarity between FS-i18 and FS-T10 is striking. Here is photo of the black and white FS-i18: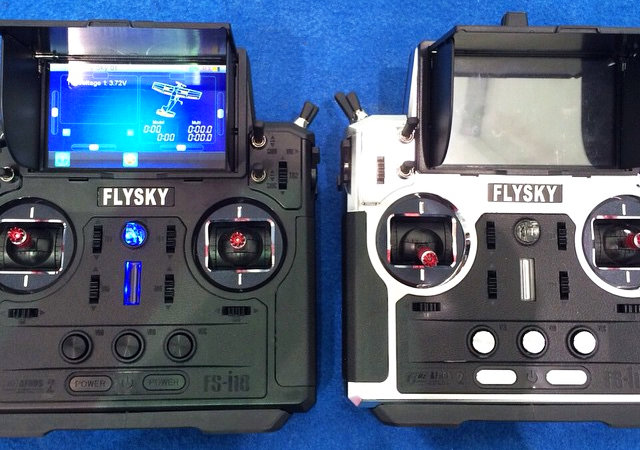 FS-i18 was a prototype radio, produced in the year 2013. FlySky's shelved this project until now.
Specification:
Brand name: Flysky
Item name: FS-FT18 (Paladin)
Channel: 18CH
Built-in internal AFHDS 3 ( new 2.4GHz protocol)
HVGA 3.5-inch TFT color screen, 320 * 480 dot matrix,LCD white backlight, capacitive touch screen (TBD)
Strong Anti-interference Capabilities
Stability with strong anti-interference capabilities with a focus on competitive use
Micro USB Port: Micro USB Port added for convienince and simulator use.
RF Module Support: Support for other companies RF modules
Note:The product price and parameters has not been finalized and will continue to be updated.
FS-NV14 (Nirvana)
FS-NV14 is FlySky transmitter that came as result of the teamwork with UndergroundFPV (look at the Dark Knight/Nirvana transmitter). Flysky's version will have some differencies. Probably will have proprietary Flysky OS firmware onboard and win have no external module bay. So far no more details are available.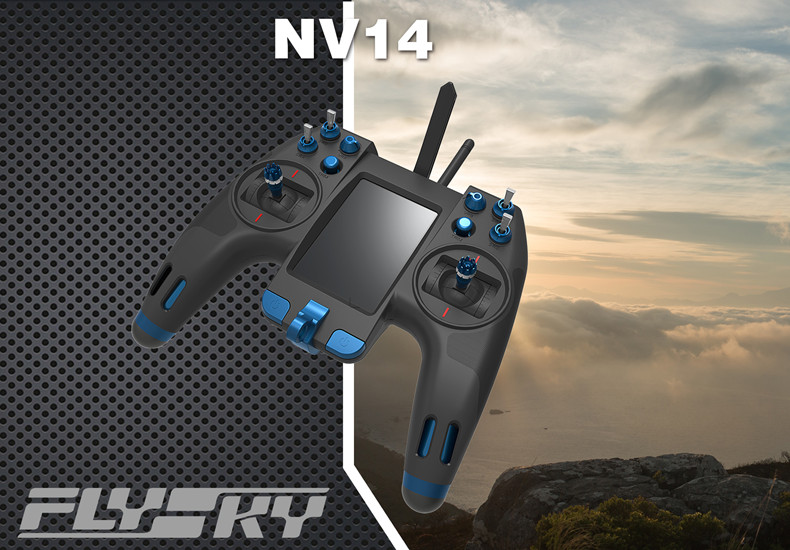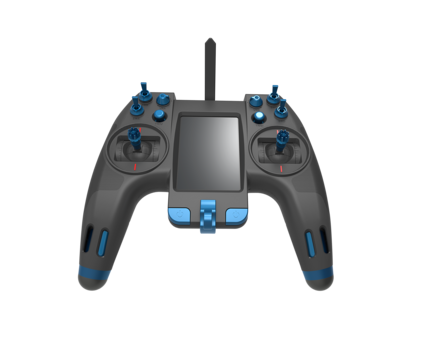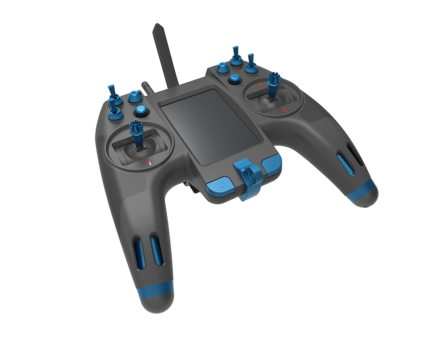 Flysky FT10 and NV14 transmitters were listed on the Banggood for a brief period, but later were unlisted with the unknown reasons.
Edit 2018-08-08: Flysky official representative is explaining about the Open Source Nirvana TX firmware:
"The firmware is in a private github repo however it will be moved to the public repo likely in a few days. As always OpenTX is free however they are always open to donations from anyone who wants to help out! 😀
The undergroundFPV team is making a few changes to the version that will be on the radios bought from them, however flysky will be sticking with what OpenTX provides us. After that OpenTX may or may not push the changes to the normal version in future at their discretion.
Just to be clear, this is still OpenTX, any additions to it, regardless if added by our team at flysky or by opentx, are still free for anyone, or any company to use as they wish. Such is the joy of open source"
Specification:
Brand name: Flysky
Item name: FS-NV14 (Nirvana)
Channel: 14CH
RF Module Bay: RF compatible module bay on rear side.
ST035T Standard LCD Module 320 x 480 dots 3.5in LCD with capacitive touch
OpenTX Firmware: Flysky FS-NV14 Nirvana system use OpenTX Firmware.
Built-in Internal AFHDS 2A module (AFHDS 3 compatible)
Game Controller Design
Be designed so as to be more in line with a games controller when it comes to shape and ergonomics.
Note:The product price and parameters has not been finalized and will continue to be updated.
Update history:
2018-07-10 – updated FT-18 description, specs.
2018-08-08 – updates about the dedicated OpenTX firmware