FlySky PL18 Paladin transmitter
FlySky is preparing to release new transmitter – PL18. Lets take a closer look at it.
FS-PL18 (Paladin)
The PL18 or Paladin or FT18 or even FT10 (as it was named earlier) is basically a reborn Flysky FS-i18 transmitter that was introduced back in the 2013 (!). This old new radio is full size TX with hall effect(?) gimbals, colour LCD and FlySky OS. It will have 8 switches (2 of them 3-pos), 3 turning pots, 2 sliders on the sides and 4 additional trims. So a lot of the controls. PL18 will have a total of 18 channels. This radio is rumored to have a new AFHDS3 protocol with overal latency minimized down to 3ms.
Some update, after the main release, probably will add a Bluetooth module for wireless communication and wireless trainer function. Also rumored to have some fancy wireless charging capability.
Let's hope this radio will be released eventually.
EDIT 2019-06-10: Hard to believe, but the Banggood started to take preorders for Flysky FS-PL18 (Paladin) Radio for $285.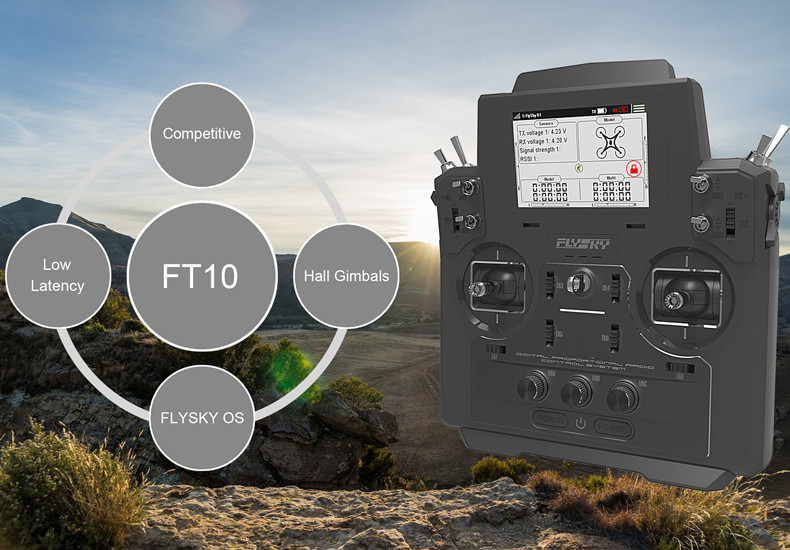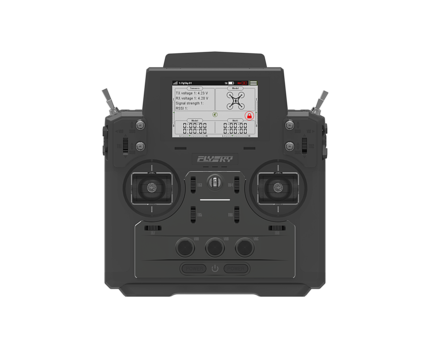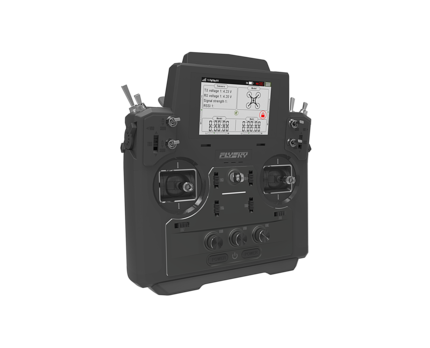 Early prototype of Flysky FS-PL18 (FT10) as shown in some of the expo's: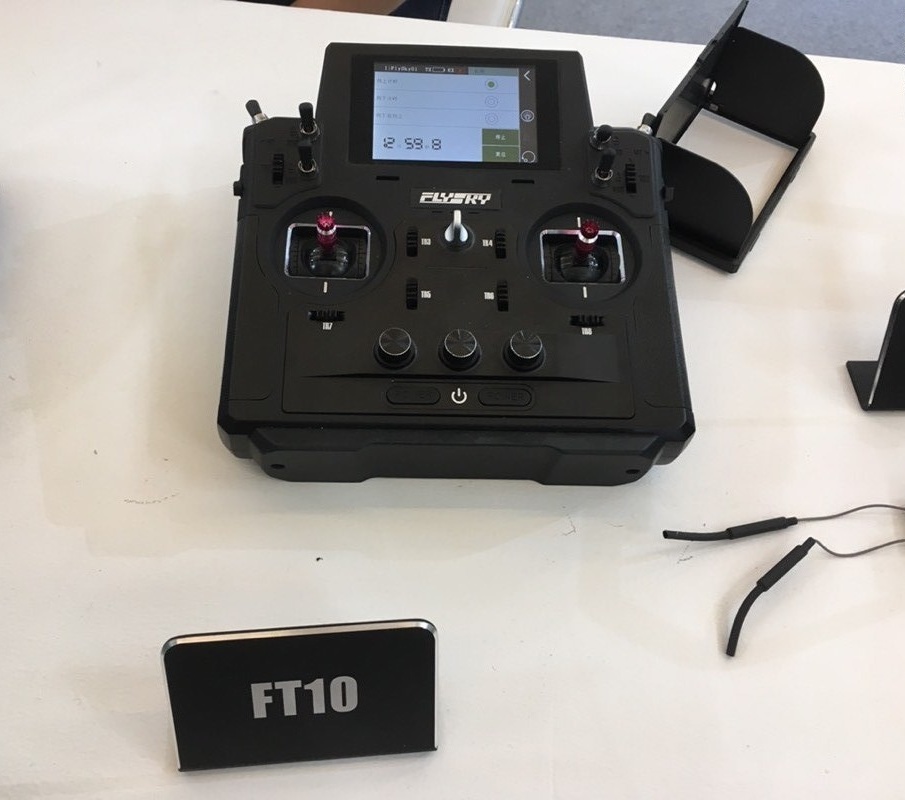 The similarity between FS-i18 and FS-PL18 is striking. Here is the photo of the black and white FS-i18: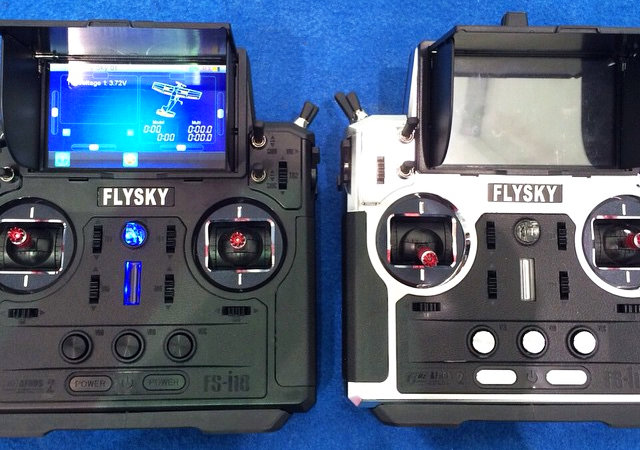 FS-i18 was a prototype radio, produced in the year 2013. FlySky's shelved this project until now.
Update 2019-02: Flysky has released first video with FS-PL18 Paladin transmitter.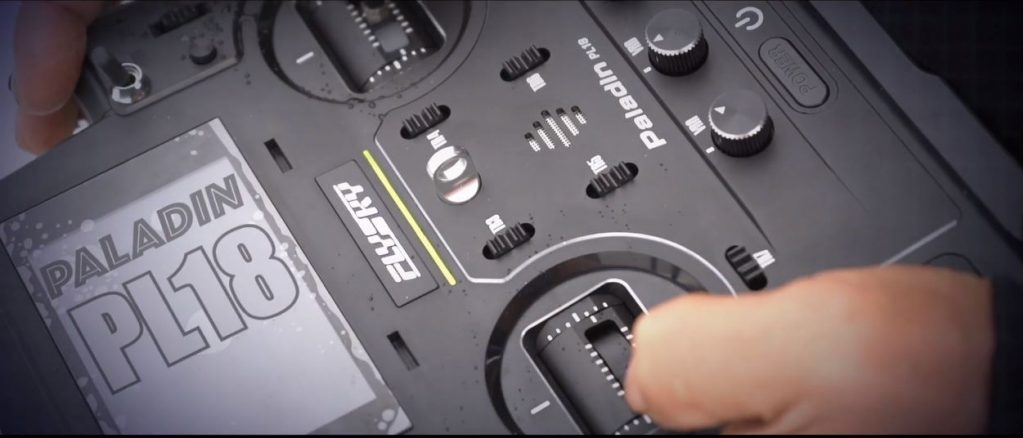 New Flysky AFHDS 3 TX module.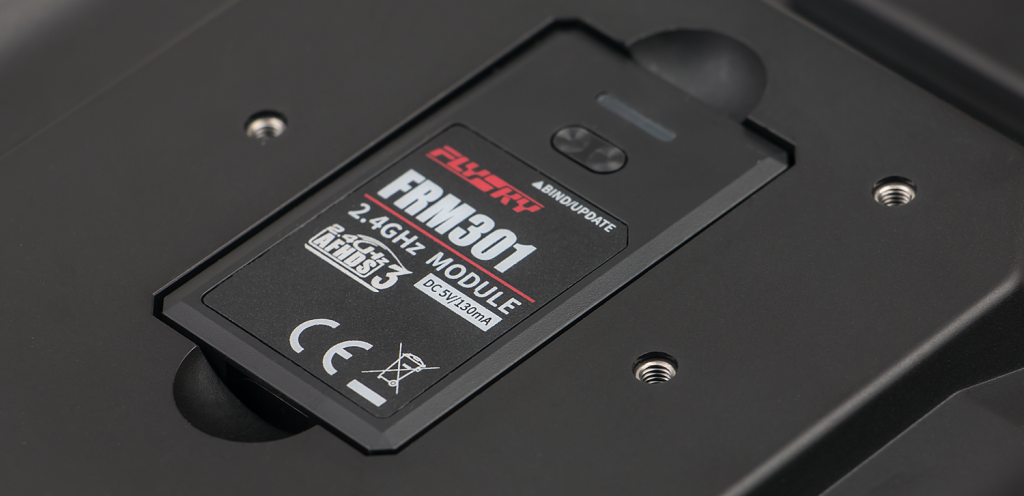 Available @
Banggood: https://www.banggood.com/Flysky-FS-PL18-Paladin-2_4G-18CH-Radio-Transmitter-with-FS-FTr10-Receiver-HVGA-3_5-Inch-TFT-Touch-Screen-for-RC-FPV-Racing-Drone-Airplane-Helicopter-Vehicle-p-1441613.html
Specification:
Name: Flysky FS-PL18 (Paladin)
Channel: 18CH
Built-in internal AFHDS 3 ( new 2.4GHz protocol)
HVGA 3.5-inch TFT color screen, 320 * 480 dot matrix, LCD white backlight, capacitive touch screen (TBD)
Strong Anti-interference Capabilities
Stability with strong anti-interference capabilities with a focus on competitive use
Micro USB Port: Micro USB Port added for convienince and simulator use.
RF Module Support: Support for other companies RF modules
Size: 250x280x130mm
Weight: 1.87kg
Note:The product price and parameters has not been finalized and will continue to be updated.
Feature:
– External diversity dual antennas, distance: 2KM
– FRM301 module It is the fastest and lowest latency module developed by FLYSKY. Minimum delay: 3mS (faster than Frsky and Futaba, slower than SANWA)
– OS design: mixing, curve, timer and reverse, voice, vibration and other functions
– GPS, spectrum analysis, ambient lights and other functions will be come ture in the near future firmware
– Wireless bluetooth, wireless charging and other functions as firmware update
2018-05-02 Article created
2018-07-10 Updated FT18 description, specs.
2019-03-04 First PL18 video
2019-06-10 Preorders started