Foxeer CAT night vision FPV camera
Foxeer has announced the true night vision camera Foxeer Cat. This is FPV camera designed specificaly for low light applications. The sensitivity is 0.0001 Lux black/white and 0.0005 Lux for color video. Camera sensor is CMOS Starlight with 2MP definition (1920×1080=2MP) that makes it probably the highest sensor resolution FPV camera in the market. See the comparison video below.
Foxeer Cat is available in Red, Blue and Black colors and in the full size option only (for now).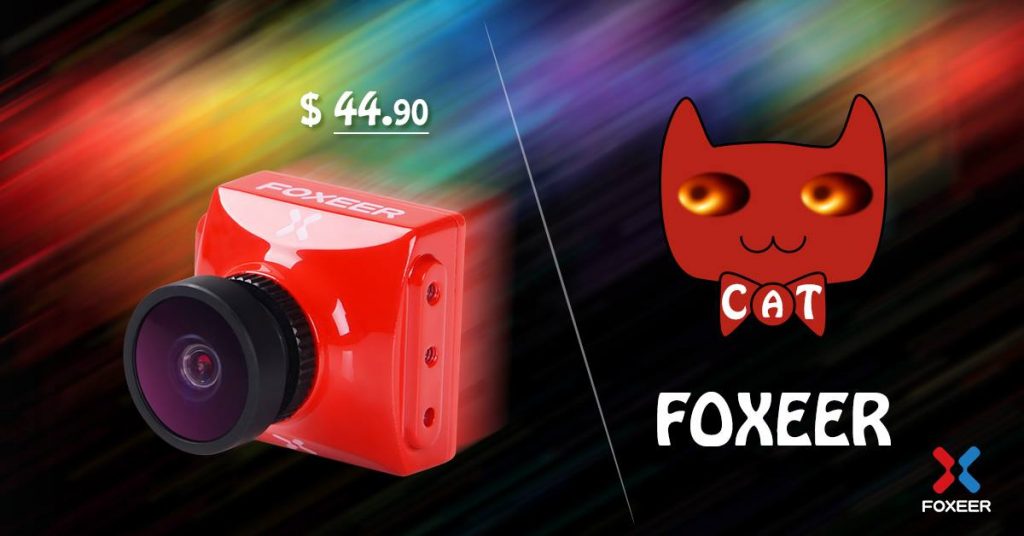 Available @
Surveilzone: http://www.surveilzone.com/Foxeer-Cat-Super-Starlight-FPV-Camera-low-latency-g-2294
Banggood: https://www.banggood.com/Foxeer-Cat-2MP-0_0001lux-Low-Latency-Super-Starlight-Professional-Night-Flight-FPV-Action-Camera-WhiteBlackRed-for-RC-Drone-p-1462792.html
Features:
Super Starlight 0.0001 Lux, color sensitivity 0.0005Lux
2MP High Definition Sensor
Low Noise, Low Latency, Video Flip and DWDR Functions
Foxeer & FlyTime & Voltage on the screen
16:9/4:3, PAL/NTSC Switchable
Standard 2.1mm lens, FOVD 145° (16:9), FOVD 105° (4:3)
5-40V input & 4+2 harness connector
Red, Black and White color for optional
Size: 28*28mm
Weight: 14.3g