Foxeer has released ClearTX video transmitter module designed especially for racers. Focusing on the clear video signal (hence the naming ClearTX), this VTX promises amazingly clean filtering, great interference rejection ability and zero interference even during full throttle.
Read the Review on Foxeer Clear TX here: http://www.multirotorguide.com/reviews/review-foxeer-cleartx-vtx/
Transmitter ramps up the power during power on to prevent causing interference to other pilots. Foxeer ClearTX will have accurate frequency locking as seen on the spectrum analyzer screen.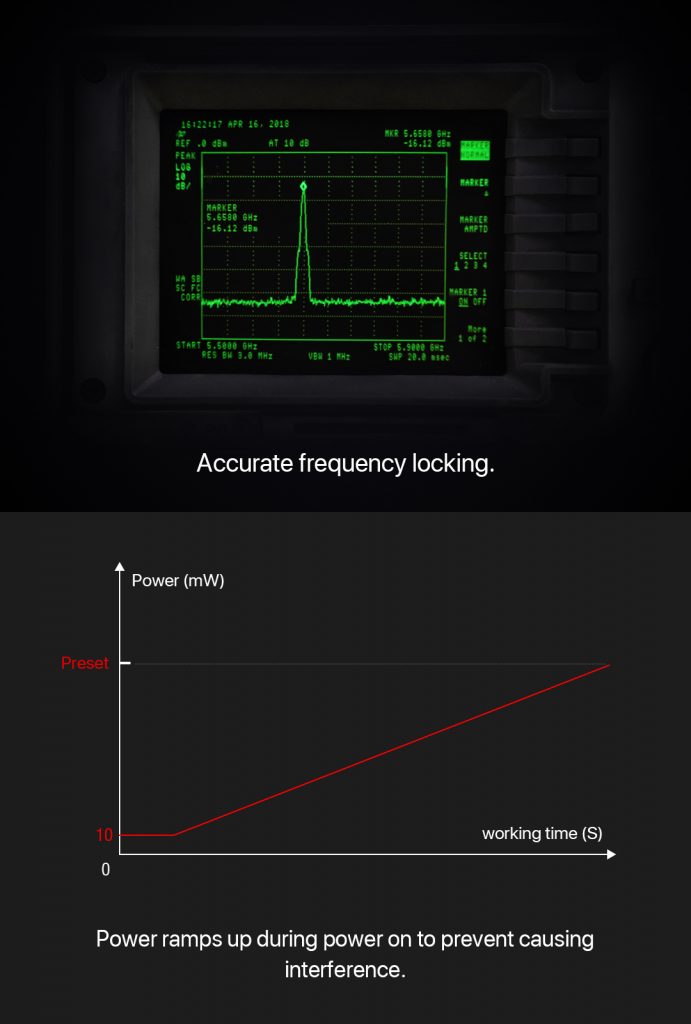 Other features: Supports up to 8 pilots flying simultaneously, adjustable power of 25/200/600mW and pit mode, MMCX antenna connector, supports 2S-6S input voltages, 5V out for camera.
This VTX has 9 LED indicators for displaying band, channel and power. Using LED instead of the 7-segment display allows to save weight and reduce footprint.
Downside – no SmartAudio feature.
Sample video:
Available @ Surveilzone: http://www.surveilzone.com/Foxeer-ClearTX-58G-48CH-25-200-600mW-Adjustable-Power-Video-Transmitter-with-Race-Band-g-2189
Banggood: https://www.banggood.com/Foxeer-ClearTX-5_8G-48CH-25200600mW-…-1285025.html
Specification:
Size: 22.5mm x 31.5mm x 6.6mm
Connector: MMCX
Display: 9LED
Weight: 6.8g
Power: 25/200/600mW & Pit Mode (Adjustable)
Input: 2~6S
Output: 5v
Channel: 48CH including raceband
Audio: Supports