FrSky Pilot FC with R9MM or RXSR
The FrSky Pilot flight controller is an All-in-One module that supports comprehensive flight control functions with pre-installed powerful INAV (support of other open-source software like Ardupilot and Betaflight is in progress) and F.Port 2.0 software. This flight control system is targeted towards RC hobby enthusiasts who are looking for a complete system combining power management, a powerful graphic FrSky OSD, and plenty of IOs. This FC is mainly targeted for fixed wing aircrafts, but can be used for any multirotors with up to 12 motors!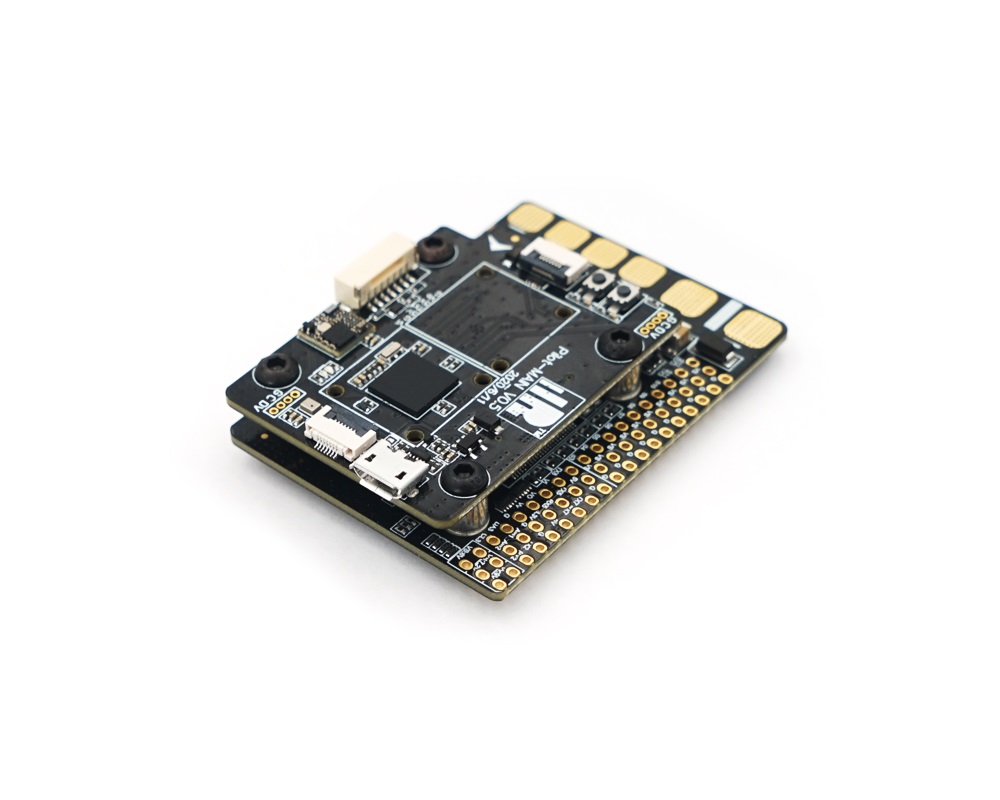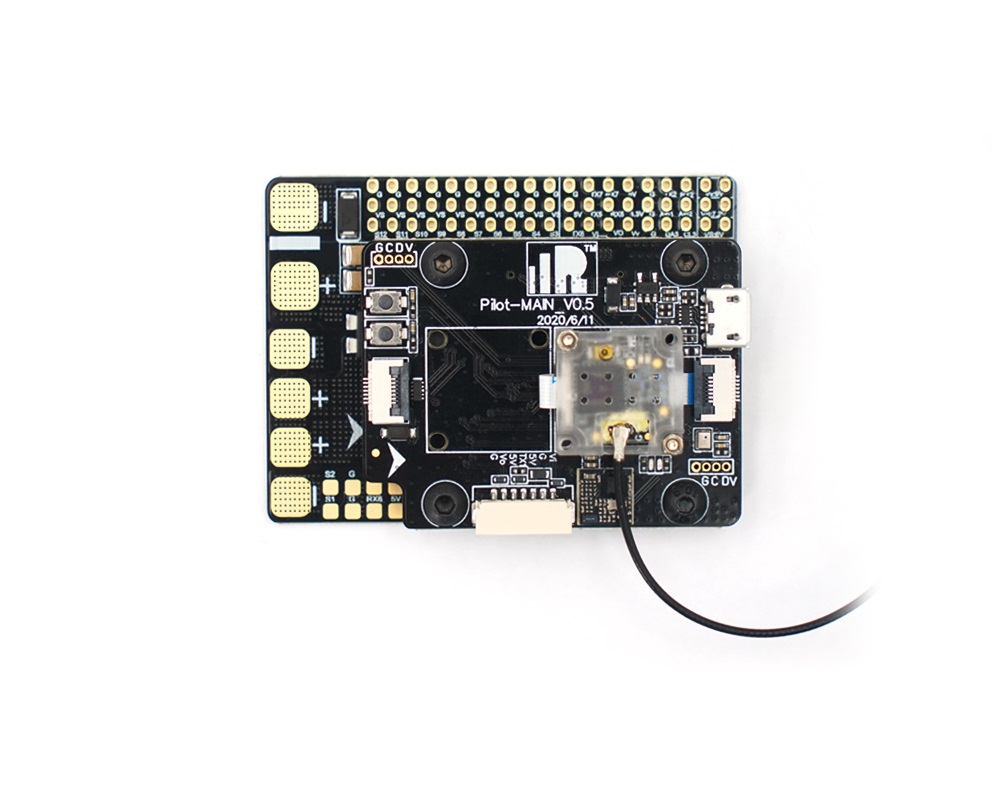 FrSky Pilot FC has three-layer stack design. The bottom board provides power for servos and for a video system with switchable voltages, current measurement and general connectivity.
The second layer has powerful STM32F765 MCU with boasting 1MB of flash memory, and 512KB of RAM capable of running the INAV, Ardupilot and Betaflight flight control software. It has integrated an ICM20602 IMU, FrSky's graphic OSD, and an SPL06 high precision barometer. An SD card slot allows for data storage including BlackBox logging. It also includes a piezo audio transducer (buzzer) for system notifications and lost model locating.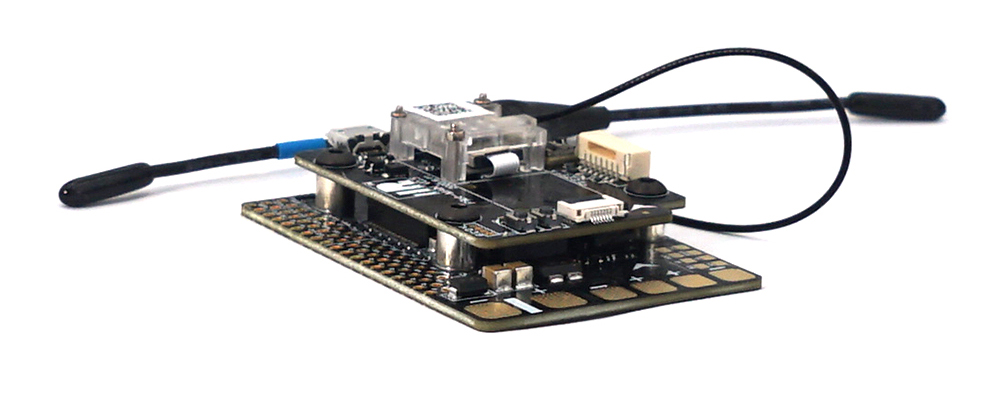 FrSky Pilot has two flat flexible cable interfaces on the top of the FC. One is for the RXSR-FC or R9MM-FC receiver module, another for the external Gyro module with ICM20601/ICM20602/MPU6000 IMU.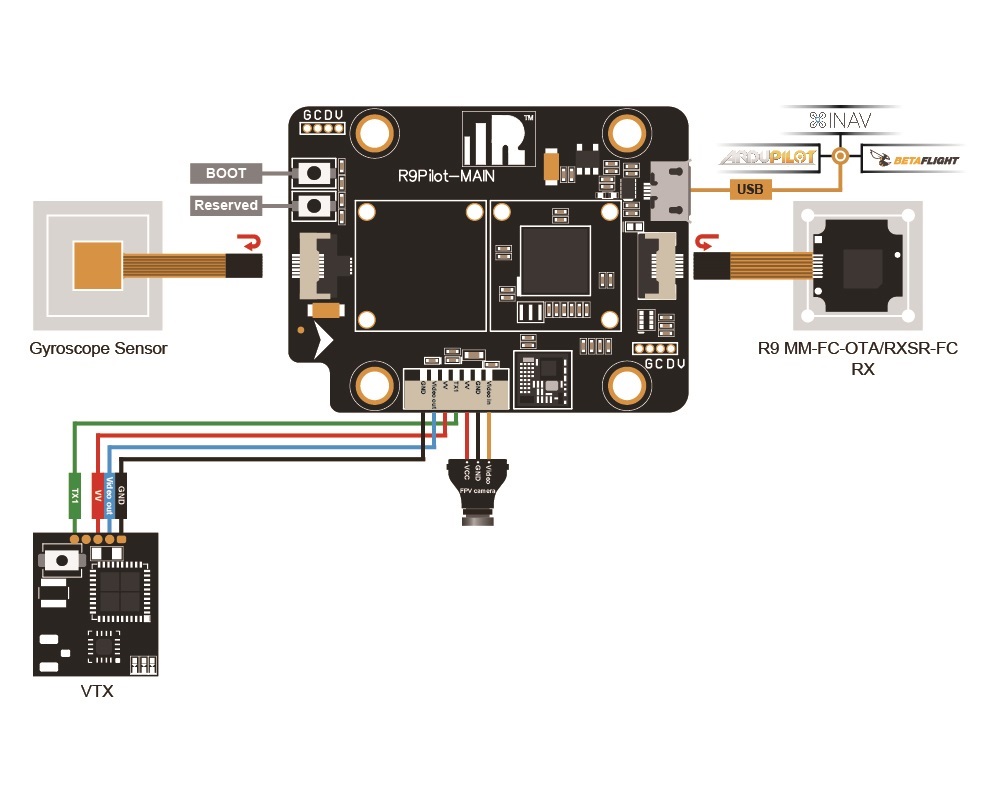 You can connect up to 12 servo outputs to this flight controller, 6 UART ports, 2 analog inputs, video in/out and even I²C interface.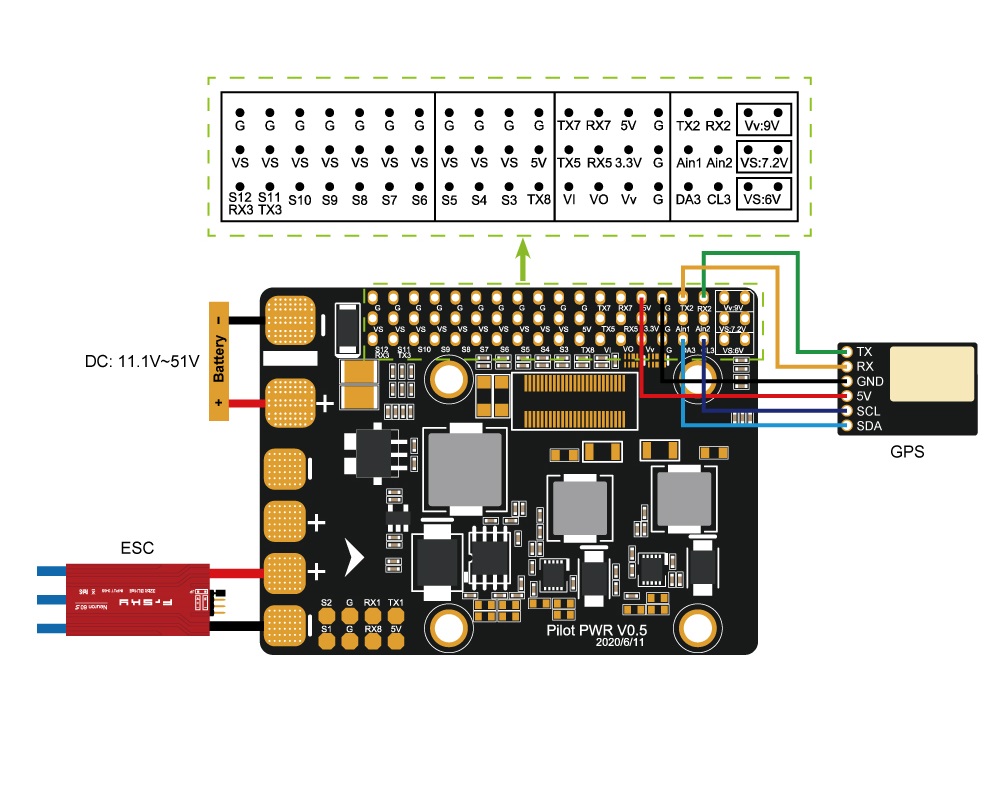 Available @
HorusRC: https://www.horusrc.com/en/frsky-r9-rxsr-pilot-flight-control.html
Features
Supports FrSky F.Port 2.0 Protocol
12 Servo/Motor Outputs & Multiple Serial Ports (6 UARTs, I²C, SPI)
Powerful STM32F765 Based Flight Controller is capable Running on INAV / Ardupilot / Betaflight Firmware
Built-in graphic FrSky OSD
Supports FrSky S.Port Sensors
Built-in Multiple Sensors

Max 150A Capable Hall-effect Current Sensor
Built-in 3-axis Gyroscope & 3-axis Accelerometer Sensor (ICM20602IMU, ±2000dps, ±16g)
Supports ICM20601/ICM20602/MPU6000 IMU as external gyroscope module with vibration insulated box
Built-in Barometer sensor(SPL06-001)

Adjustable Voltage Output through integrated BEC function
Supports Black Box Data Record Function(via SD card)
Compatible Receiver

Standard FPC Interface on-board receiver with a perfect fit protection box (RXSR-FC/R9MM-FC-OTA, etc.)
All F.Port 2.0 Capable Receivers (Archer and Tandem Series Receivers, etc.)
SBUS Receivers and Some Others with Serial Ports
Specifications:
Dimension: 60*45*14mm (L*W*H)
Weight: 35g (Without connector)
Mounting(FC): 30.5*30.5mm with M3 grommets
Mounting(Rx): 13*13mm (R9MM-FC-OTA / RXSR-FC)
Battery Port: XT60 Plug
MCU: STM32F765VG (1MB Flash Memory, 512KB RAM)
IMU: ICM20602 (±2000dps, ±16g)
Barometer: SPL06-001
Graphic OSD: FrSky OSD
Micro SD Slot
12* PWM Outputs
6* Full UARTs (Any UART can be configured to the S.Port via INAV)
1* I2C
2* Analog Inputs (0-3.3V)
1* Video Input
1* Video Output
1* Piezo Audio Transducer
2* ESC Power Pads
Voltage Range: DC 11.1V~51V (3S~12S Li-Po/Li-ion)
Current Sensor: Max 150A
BECs:


BEC
Default (V)
Selectable Voltages
(adjustable with jumper) (V)
Continuous Current (A)
Max. Current (A)
3.3V
3.3
3.3
0.5
0.5
5V
5
5
1
2
VS(Servos)
5
5/6/7.2/8.16*
5
6
Vv(Video)
5
5/9
2
2.2

* Note: If you need VS 8.16V, you need to jump both VS-7.2V and VS-6V.