Frsky Taranis X-Lite Pro and X-Lite S
FrSky is introducing upgraded versions of the Taranis X-Lite – Pro and S. New versions of X-Lite combine all the benefits of the preceding design with the features of full-sized radios, along with the newly developed ACCESS (Advanced Communication Control, Elevated Spread Spectrum) FrSky protocol.
New for the PRO version is a high-quality, all-metal CNC hall sensor gimbal. Checking the airwaves for RF noise is now possible with the new power meter and spectrum analysis function added to the OpenTX firmware. Both versions feature the addition of an improved wireless trainer function which makes them compatible with the FrSky Free Link App. The best thing about the Pro and S models is that pilots can now expect more sensitive control and even lower latency (down to 12ms) and longer range with 40% enhanced performance due to new ACCESS transmission protocol. With the integrated 6-axis sensor unit, pilots can use the radio as a motion-sensing controller to control the inputs of a model during flight or use it to point a camera in the desired direction. All of the features from previous Taranis are included such as full haptic feedback and voice alerts, as well as telemetry and 24 channels and an additional 2 momentary buttons are installed.
Oh and at last USB interface now supports 2S Li-battery balancing charge! (See FullSpeed X-Charger Module for FrSky X-lite controller)
Shot taken from future OpenTX 2.3 on yet to be annonced FrSky hardware running OpenTX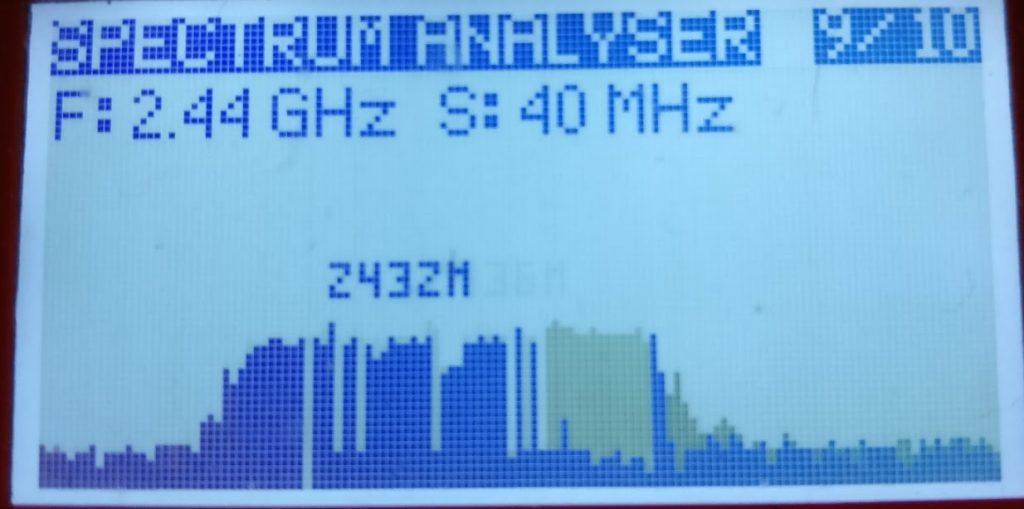 SPECIFICATIONS
● Number of channels: 24 channels
● Weight: 308g/ 376g (with battery)
● Operating Voltage Range: 6.0 ~ 8.4V
● Operating Current: 190mA@7.4V
● Operating Temperature: -20°C ~ 60°C (-4°F ~ 140°F)
● Backlight LCD resolution : 128*64
● Model memories: 60 models (expandable by micro TF card)
● Micro USB interface: supports 2S Li-battery balancing charge
X-Lite S features
Ergonomic and compact design
M12 Lite hall sensor gimbals
With installed ACCESS protocol

Lower latency (down to 12ms)
High-speed digital interface of internal and external modules (Baud rate: 450K)
Longer range with 40% enhanced performance
Supports spectrum analyzer function

Wireless function – higher-speed training system with a lower latency
Compatible with FrSky Free Link App
Supports wired training function
High-efficiency quick-charge system, supports 2S Li-Battery balancing charge
Supports motion sensing with integrated 6-axis sensor unit
Haptic vibration alerts and voice speech outputs
X-Lite Pro features
Ergonomic and compact design
MC12 Lite all-metal CNC digital hall sensor gimbal
Upgraded RF module with installed ACCESS protocol

More sensitive and lower latency (down to 12ms)
High-speed digital interface of internal and external modules (Baud rate: 450K)
Longer range with 40% enhanced performance
Accurate SWR indicator
Supports power meter function
Supports spectrum analyzer function

Wireless function – higher-speed training system with a lower latency
Compatible with FrSky Free Link App
Supports wired training function
High-efficiency quick-charge system, supports 2S Li-Battery balancing charge
Supports motion sensing control with integrated 6-axis sensor unit
Haptic vibration alerts and voice speech outputs
Taranis X-Lite Comparison
Features
Taranis X-Lite
Taranis X-Lite S
Taranis X-Lite Pro
Ergonomic and compact design
√
√
√
Installed OpenTX system
√
√
√
High-speed module digital interface
√
√
√
Haptic vibration alerts and voice speech outputs
√
√
√
128*64 outdoor legible backlit LCD
√
√
√
Easily accessible battery compartment
√
√
√
Hall sensor gimbal (M12 Lite)
√
√
All-metal CNC machined digital higher accuracy hall sensor gimbal (MC12 Lite)
√
Wired training function (via 3.5mm audio port)
×
√
√
Wireless Function
×
√
√
● Higher-speed training system with a lower latency
×
√
√
● Compatible with FrSky Free Link app
×
√
√
Additional 2 momentary buttons
×
√
√
Battery Charging System (via Micro USB port)
×
√
√
Supports motion sensing control
×
√
√
● Integrated with 6-axis sensor unit
×
√
√
Enhanced RF performance
● Upgraded RF module
×
☆
√
● Longer telemetry range
×
√
√
● Accurate SWR indicator
×
×
√
● Power meter
×
×
√
(☆ Optional)
Taranis X-Lite S MSRP price: $ 149.99
https://www.banggood.com/FrSky-Taranis-X-Lite-S-2_4GHz-24CH-Radio-Transmitter-Longer-Telemetry-Range-for-RC-Drone-FPV-Racing-Multi-Rotor-p-1440288.html
Taranis X-Lite Pro MSRP price: $ 199.99
https://www.banggood.com/FrSky-Taranis-X-Lite-Pro-2_4GHz-24CH-Radio-Transmitter-Longer-Telemetry-Range-for-RC-Drone-FPV-Racing-Multi-Rotor-p-1440289.html