Happymodel Mobula6 brushless whoop
Happymodel has announced the release of the Mobula6. It is the smaller brother of the Mobula7 brushless whoop. As you may quess, Mobula7 is 75mm and Mobula6 is 65mm sized whoop. Both have Happymodel SE0802 motors, just Mobula7 has 16000KV and Mobula6 has 25000KV motors. Mobula6 FPV camera is new RunCam Nano3 with the weight of only 1.3g!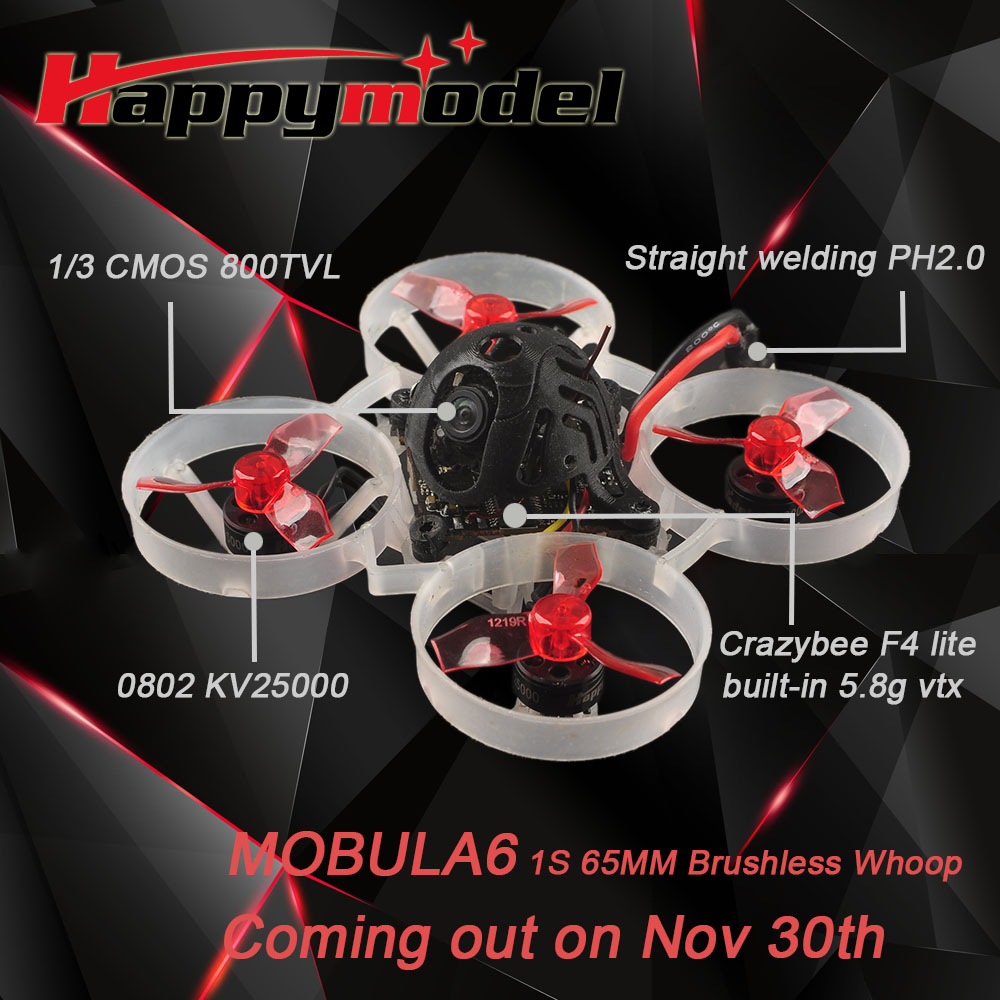 Mobula6 has new Happymodel Crazybee F4 Lite 1S flight controller with 4in1 5A ESC and 25mW VTX on one board.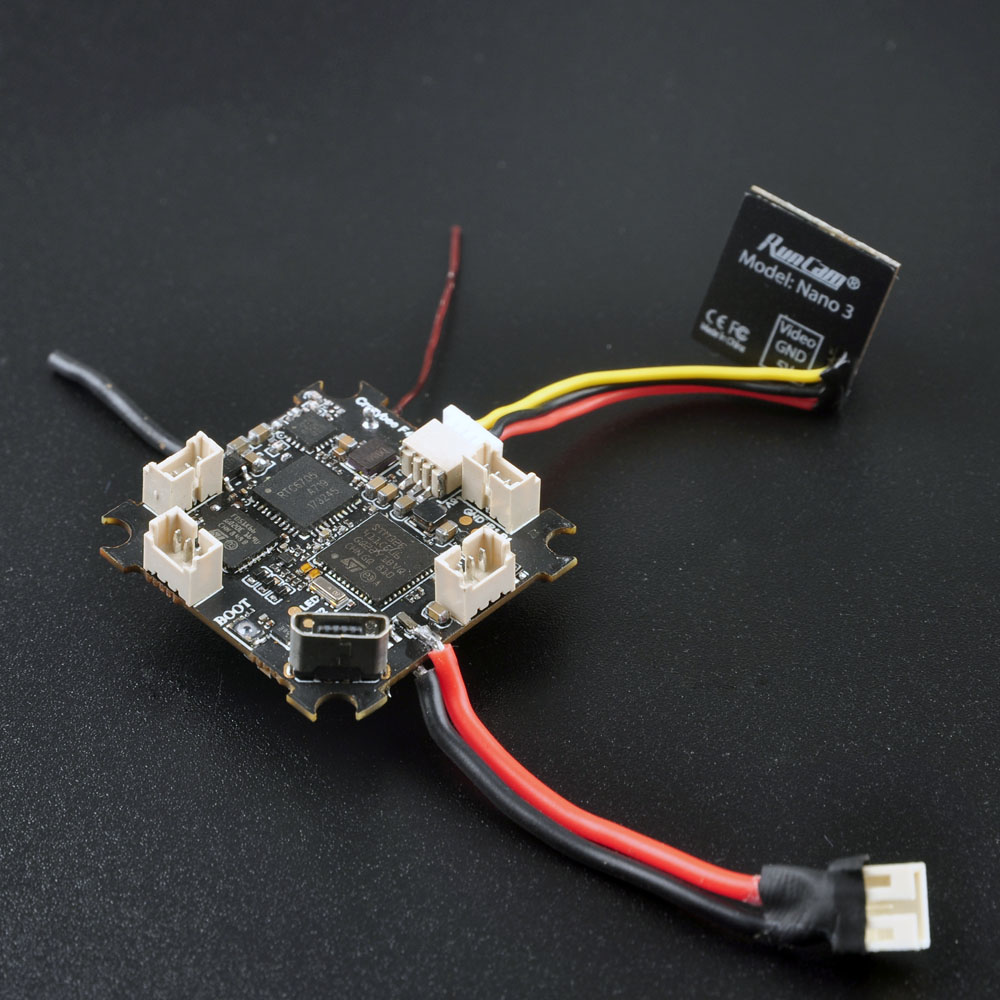 Mobula6 motors have 1mm shaft and spin 31mm Gemfan 1219 triblade props.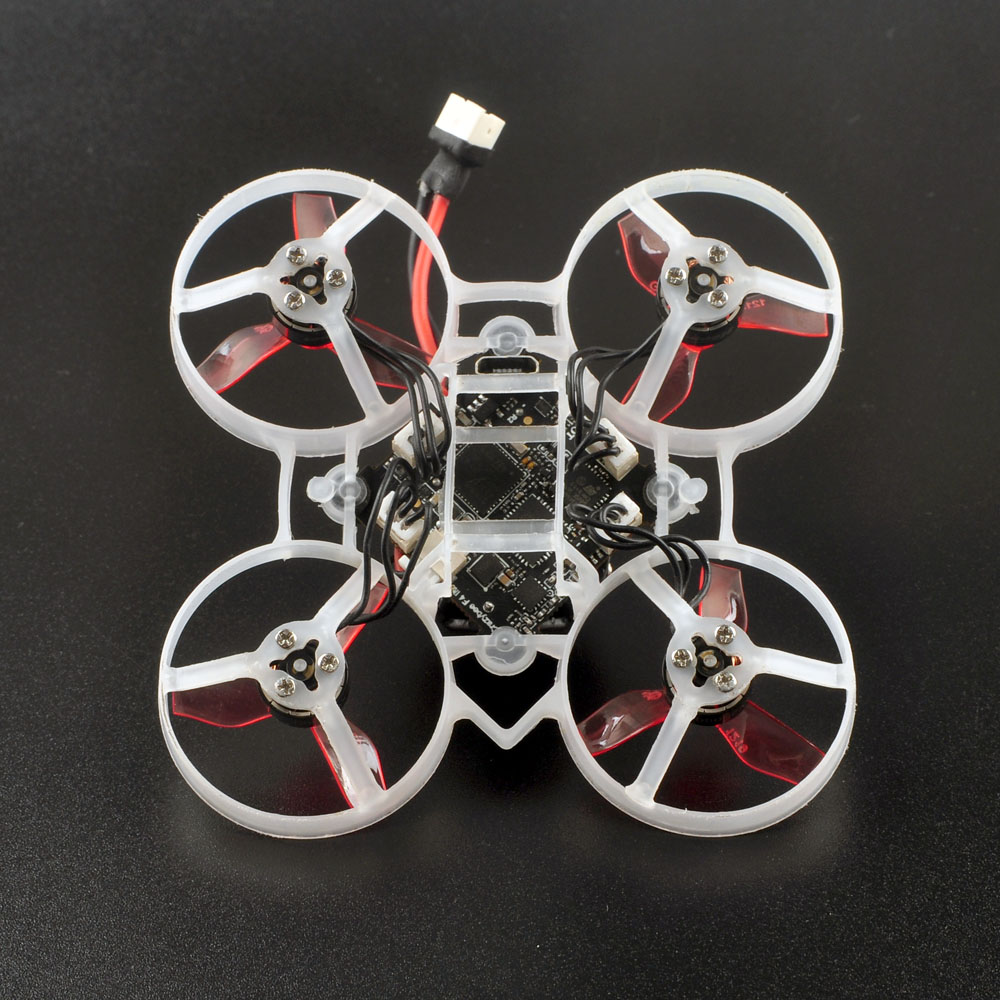 Total weight without battery is only 20.0 grams! One of the lightest BNF brushless whoops on the market.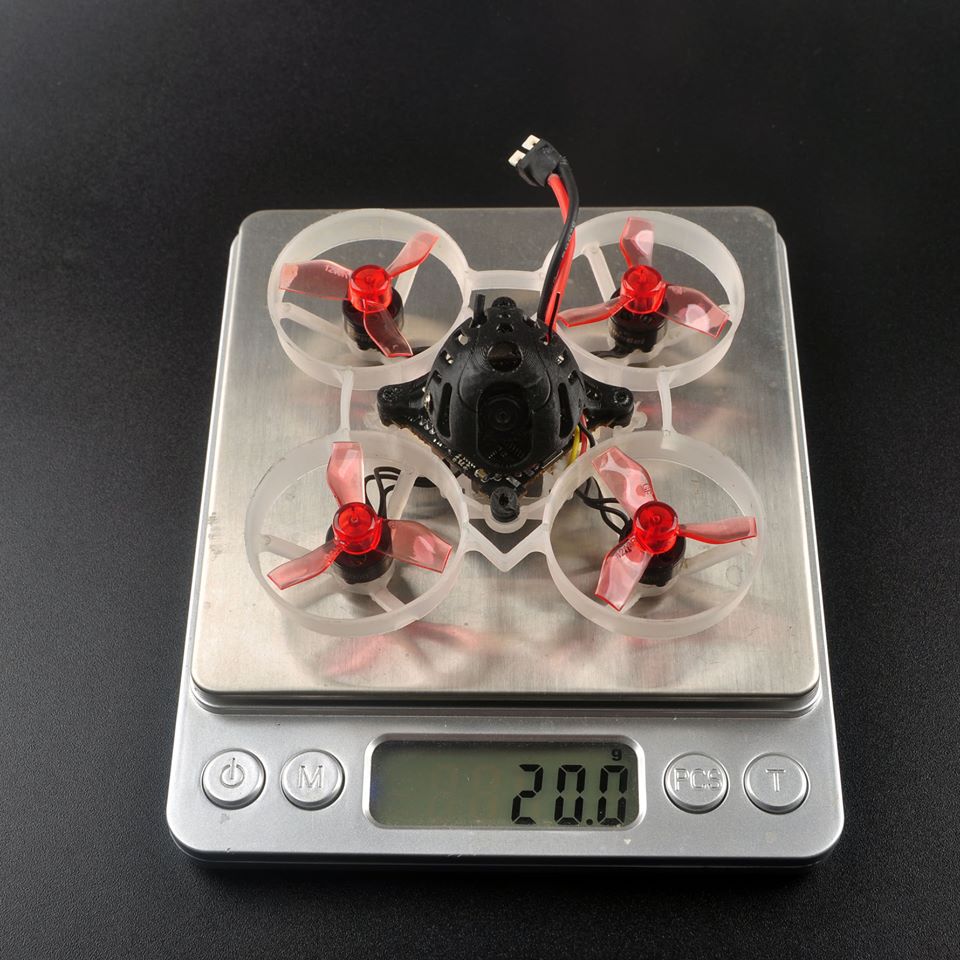 Mobula6 has PH2.0 battery connector and accepts 1S batteries only.
Mobula6 flight video:
Estimated release date: November 30
Available @: https://www.banggood.com/Only-20g-Happymodel-Mobula6-65mm-Crazybee-F4-Lite-1S-Whoop-FPV-Racing-Drone-BNF-w-Runcam-Nano-3-Cam-p-1596918.html
Specification:
Brand Name: Happymodel
Model: Mobula6
Crazybee F4 LiteFlight Controller
Built-in ESC & Receiver & VTX

Frsky SPI RX version) CRAZYBEE F4 Lite Frsky version Firmware target: CrazybeeF4FR

(Flysky SPI RX version) CRAZYBEE F4 Lite Flysky version Firmware target: CrazybeeF4FS

MCU:STM32F411CEU6 (100MHZ, 512K FLASH)

Sensor: MPU-6000(SPI connection)

Board size: 28.5 * 28.5MM

Power supply: 1S battery input (DC 2.9V-4.35V)

Built-in 5A(each) Blheli_S 4in1 ESC Dshot600 ready

Built-in Betaflight OSD(SPI Control)

Built-in 5.8G VTX

Built-in SPI Frsky/Flysky receiver

Built-in 5V 1A BEC

Built-in voltage detection

Onboard Frsky Receiver Version

SPI BUS receiver Frsky D8 compatible

Compatible Non EU transmitter D8 model

Channels: 8ch

Failsafe support

No ground interference ( Transmitter and receiver 1 m from the ground): 100m~200m

Onboard Flysky Receiver Version

SPI BUS receiver

Protocol: AFHDS and AFHDS-2A Switchable

Channels: 8ch(AFHDS) or 14ch(AFHDS-2A)

No ground interference ( Transmitter and receiver 1 m from the ground): 100~200m

Failsafe support

Onboard 5A BLheli_S 4in1 ESC

MCU upgraded to EFM8BB21

Power supply: 1S LiPo/LiPo HV

Current: 5A continuous peak 6A (3 seconds)

Support BLHeliSuite programmable

Factory firmware: O_H_5_REV16_7.HEX

Default protocol: DSHOT600

SE0802 25000KV Motor

Model: SE0802 25000KV

Configu-ration:9N12P

Stator Diamter:8mm

Stator Length:2mm

Shaft Diameter:Φ1mm

Motor Dimension(Dia.*Len):Φ10.5mm*14.9mm

Weight(g):1.9g

No.of Cells(Lipo):1S only

Gemfan 1219 3-Blade Propeller
Brand Name: Gemfan

Center Thickness:5mm

Prop Disk Diameter:31mm

Center Hole Inner diameter:1.0mm
Quantity: 4 CW & 4 CCW

Weight:0.28g

Onboard 5.8G 40CH 25mW VTX
Output power: 25mw
Frequency: 40CH
Input voltage: 3.3V 5.5V
Current consumption: 300mA(type)
Frequency: 5.8GHz 5bands 40 channels
With Race band
Smartaudio ready
Runcam Nano 3 FPV Camera
Brand Name: Runcam
Model: Nano 3
Item Name: 1/3 CMOS 800TVL Camera

Electronic Shutter Speed: Auto

Auto Gain Control (AGC): Auto

Min. Illumination: 0.01Lux@1.2F

D-WDR: Auto

Day/Night: Color

Power:DC 3-5.5V

Current: 110mA@5V 120mA@3.3V

Housing Material: ABS

Net Weight: 1.2g

Dimensions: L14mm*W14mm*H9mm

Lipo Battery ( Included)

Continuous Discharge Rate: 30C

Size: 57mmx12mmx7mm

Weight: 8g

Connector: PH2.0
Quantity: 4 PCS