Happymodel Mobula7 1S ELRS whoop
Happymodel is releasing the new Mobula7 brushless whoop with the new Happymodel X12 5-in-1 AIO flight controller with integrated ExpressLRS receiver, OPENVTX (up to 400mw), 12A Brushless Blheli_S ESC and Betaflight OSD.
Happymodel X12 5-in-1 AIO flight controller has on board Express LRS 2.4GHz receiver, connected via SPI bus. This means that ExpressLRS firmware updates are possible only by updating the Betaflight firmware as ExpressLRS receiver code is included inside the Betaflight. Happymodel X12 AIO also has on board VTX with OpenVTX firmware. This means the VTX supports SmartAudio and IRC Tramp control protocols. VTX is capable of outputting up to 400mW of RF power.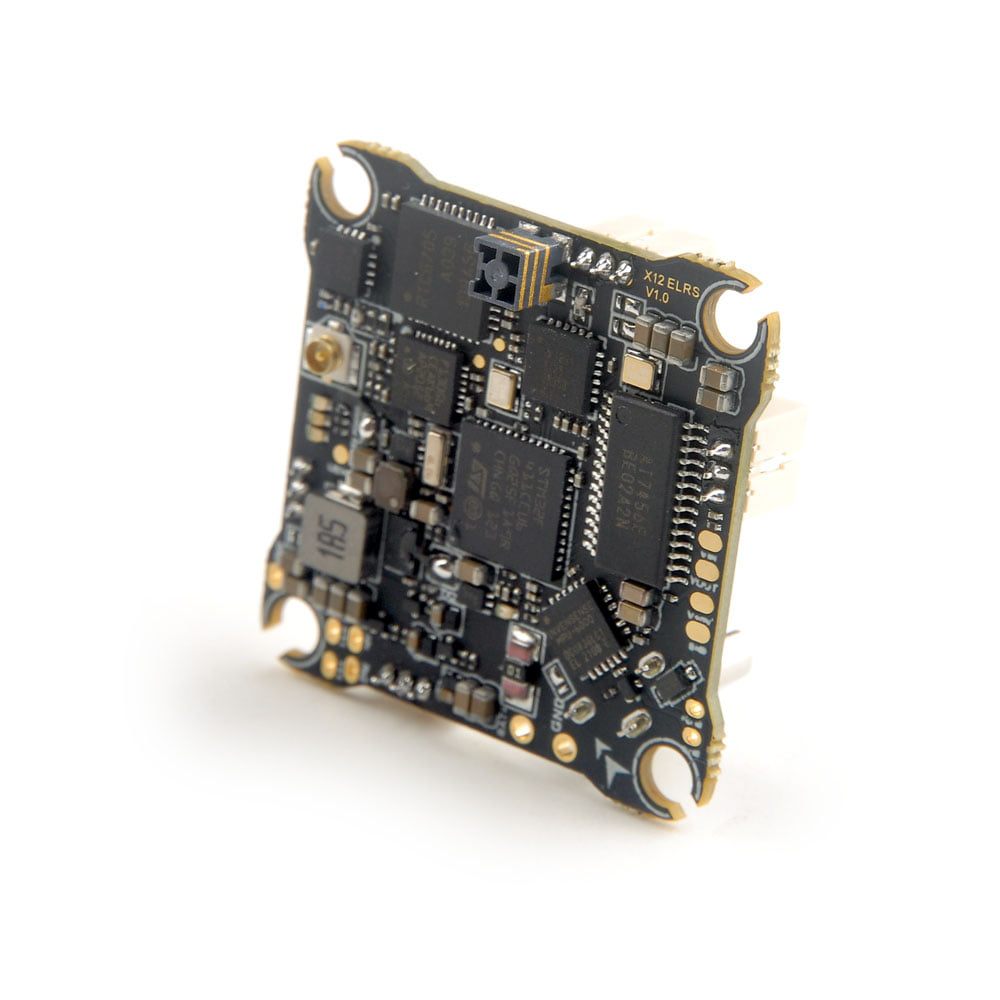 Also the Mobula 7 will have the new third-generation RS0802 motors with a unibell design. Happymodel RS0802 motors have 1.5mm shaft and include PCB bottom plate for soldering the motor wires.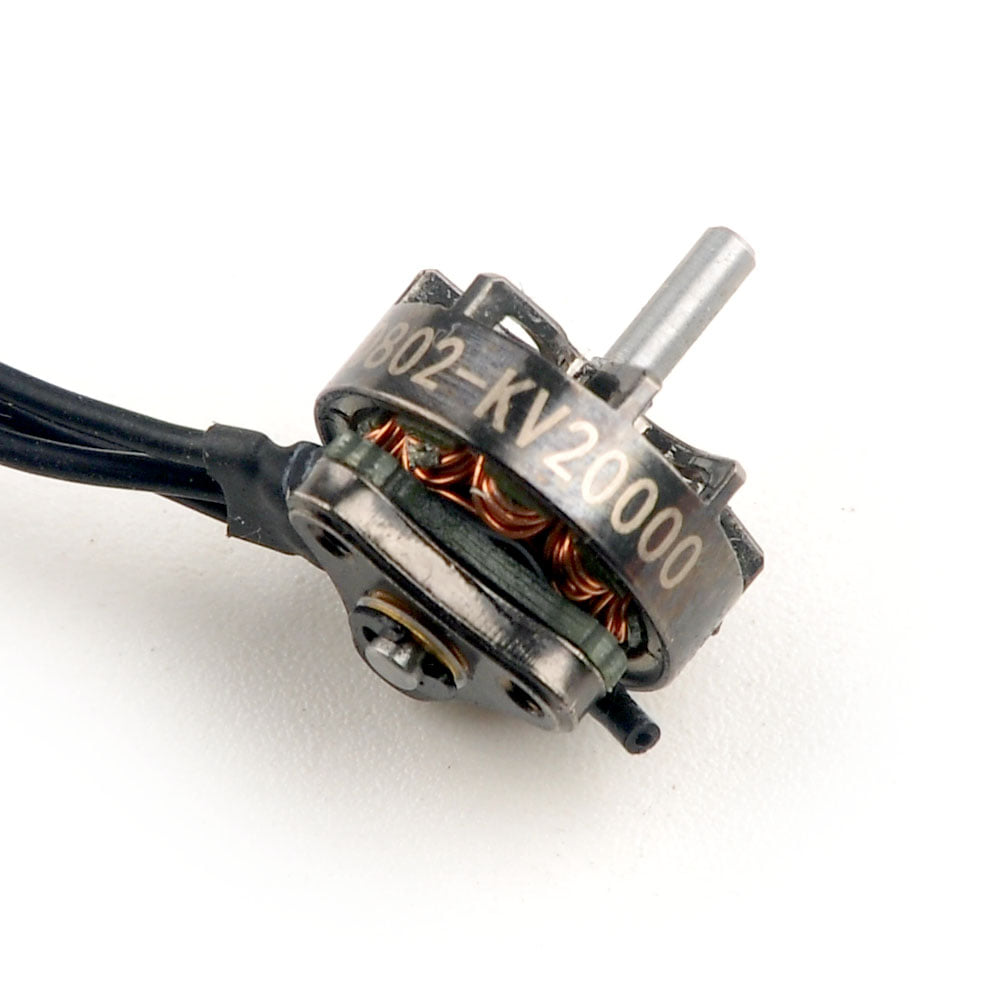 Release date: 2022-02
Features:
X12 5-IN-1 AIO flight controller built-in 2.4G ELRS V2.0 and Openvtx
VTX Power up to 400mw
ELRS V2.0 Support
NEW RS0802 KV20000 motors
Runcam Nano3 The lightest 1/3 CMOS 800TVL Camera
Smooth and powerful
Compatible for 1S Lipo/LIHV
Recommend 1S 450mah/550mah/650mah battery(Not include)
Specifications:
Item Name: Happymodel Mobula7 1S 75mm Micro FPV whoop drone
Wheelbase: 75mm
Size: 99mm*99mm*40mm
Weight: 24g
Receiver options:
2.4G ELRS SPI
SPI Frsky D8/D16
SPI Flysky
PNP (without onboard receiver)
Detailed specifications:
Motors
Mode: RS0802 KV20000
Configuration: 9N12P
Stator Diamter: 8mm
Stator Length: 2mm
Shaft Diameter: Φ1.5mm
Motor Dimension(Dia.*Len): Φ10.5mm*13.5mm
Weight(g): 2.0g
No.of Cells(Lipo): 1S only
Propellers
Gemfan 1610-2 bi-blade
Weight: 0.24g
Material: PC
Pitch:1 inchProps Dia: 40mm
Center Thickness:5mm
Center Hole Dia: 1.5mm
Flight controller
X12 ELRS V1.0 flight controller built-in ELRS 2.4G receiver Target: CRAZYBEEF4SX1280
X12 Frsky V1.0 flight controller built-in SPI Frsky 2.4G receiver Target: CRAZYBEEF4FR
X12 Flysky V1.0 flight controller built-in SPI Flysky 2.4G receiver Target: CRAZYBEEF4FS
X12 PNP V1.0 flight controller without onboard receiver Target: CRAZYBEEF4DX
MCU: STM32F411CEU6 (100MHZ, 512K FLASH)
Sensor: MPU6000 or ICM20689(SPI connection)
Mount hole size: 25.5mm*25.5mm
Power supply: 1S battery input (DC 2.9V-4.35V)
Built-in 12A(each) Blheli_S 4in1 ESC
Built-in Betaflight OSD(SPI Control)
Built-in 5.8G OpenVTX 0mw~400mw
Built-in ExpressLRS 2.4G,Frsky D8/D16,Flysky AFHDS 2A
Built-in voltage detection
Built-in current sensor
Onboard 4in1 ESC
Power supply: 1S LiPo/LiPo HV
Current: 12A continuous peak 15A (3 seconds)
Support BLHeliSuite programmable
Factory firmware: Z_H_30_REV16_7.HEX
Default protocol: DSHOT300
Support Bluejay firmware
Onboard SPI ExpressLRS 2.4GHz
Receiver Packet Rate option: 50Hz/150Hz/250Hz/500Hz
ExpressLRS Firmware version: V2.0
RF Frequency: 2.4GHz
Antenna: SMD antenna
Telemetry output Power: <12dBm
Receiver protocol: SPI ExpressLRS
Compatible with ExpressLRS V2.0 TX Module
Couldn't flash separately ExpressLRS firmware
Onboard Frsky SPI D8/D16 receiver Version
SPI BUS receiver
Frsky D8 compatible
Compatible Non EU transmitter D8 model
Channels: 8ch
No ground interference ( Transmitter and receiver 1 m from the ground): 200meterFailsafe support
Onboard Flysky SPI receiver Version
SPI BUS receiver
Protocol: AFHDS and AFHDS-2A Switchable
Channels: 8ch(AFHDS) or 14ch(AFHDS-2A)
No ground interference ( Transmitter and receiver 1 m from the ground): 200meter
Failsafe support
PNP Version (without onboard receiver)
Full UART1 for external Receiver
Support CRSF/GHOST/SBUS/IBUS/DSMX protocol
IR1 pad(invert RX1) used for SBUS input
Onboard 5.8g VTX
Firmware version: OPENVTX
Smartaudio v2.1
PIT Mode support
RCE Mode support
Channels:48ch
Transmitting Power: 0/RCE/25mw/100mw/400mw
Power supply: DC 5V
Current (5v): <650ma (400mw)
Camera
Model: RunCam Nano 3
Image Sensor: 1/3″ CMOS
Horizontal Resolution: 800TVL
Lens : 2.1mm(M8) FOV 150°
Signal System: NTSC
S/N Ratio: >50dB
Electronic Shutter Speed: Auto
Auto Gain Control (AGC): Auto
Min. Illumination: 0.01Lux@1.2F
D-WDR: Auto
Day/Night: Color
Power:DC 3-5.5V
Current: 110mA@5V 120mA@3.3V
Housing Material: ABS
Net Weight: 1.2g
Dimensions: L14mm*W14mm*H9mm
Lipo Battery
Capacity: 650mAh
Voltage: 3.8v
Continuous Discharge Rate: 30C
Instantaneous discharge rate: 60C
Size: 60mmx18mmx8mm
Connector: PH2.0
Weight: 16g
Package includes:
Mobula7 1S 75mm whoop Drone Frame (Mobula7 v4 frame) 1
Option1: X12 ELRS V1.0 flight controller built-in SPI ELRS 2.4G receiver 1
Option2: X12 Frsky V1.0 flight controller built-in SPI Frsky 2.4G receiver
Option3: X12 Flysky V1.0 flight controller built-in SPI Flysky 2.4G receiver
Option4: X12 PNP V1.0 flight controller without onboard receiver
RS0802 KV20000 brushless motor 4
Gemfan 1610-2 bi-blade propellers(4cw+4ccw) 1
Runcam Nano3 1/3 CMOS 800TVL camera 1
Onboard 5.8G Openvtx 0mw~400mw VTX 1
1S parallel charging board 1
Propeller disassemble tool 1
Extra camera canopy 1