HawkEye Firefly X Lite – Naked GoPro alternative
Hawkeye has released the Firefly X Lite action camera, specifically designed for areal video recording. It is striped down Firefly X camera with no LCD, battery and comes with lighter, so called "naked" case. This allowed to minimize the weight from 123g to 34g.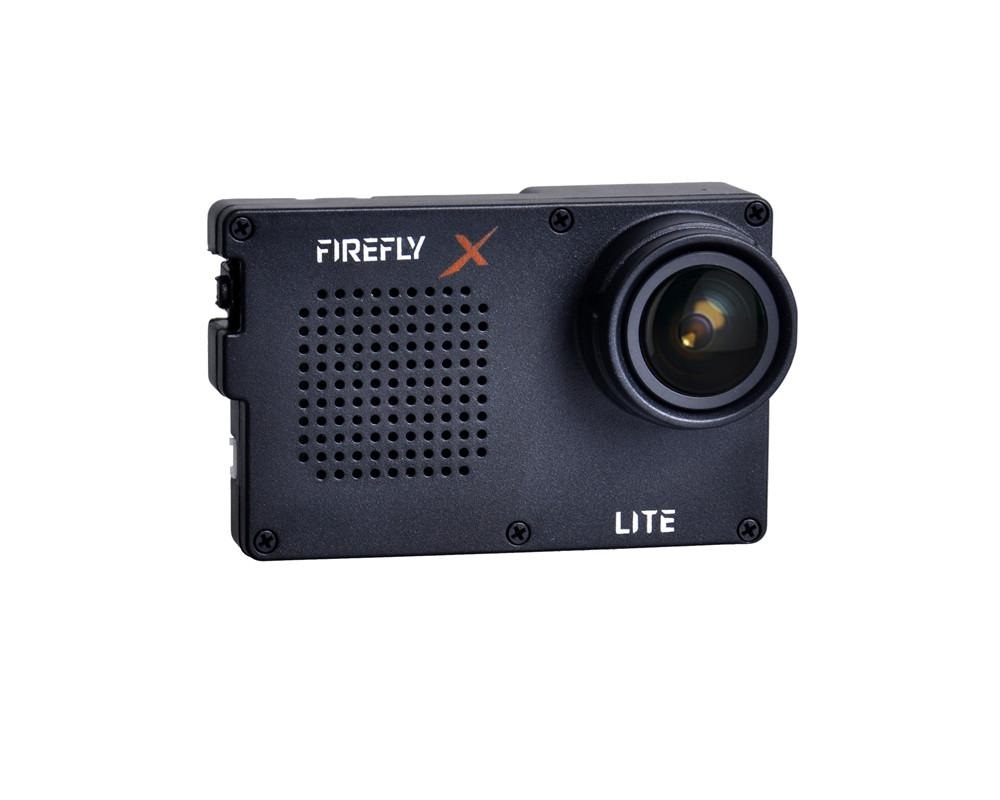 Inside the Firefly X Lite camera there are the same electronics as in the full sized Firefly X camera –  SONY IMX377 12 Mega WDR CMOS sensor with Ambarella H22S85 chipset. So the recordings quality should be similar to the Firefly X camera. You can find a lot of examples on the YouTube.
Camera is capable of recording in 4K resolution in 60 frames per second. It also records in 2.7K/60fps, 2.5K/60fps and
Firefly X Lite camera comes with a standard GoPro style mount.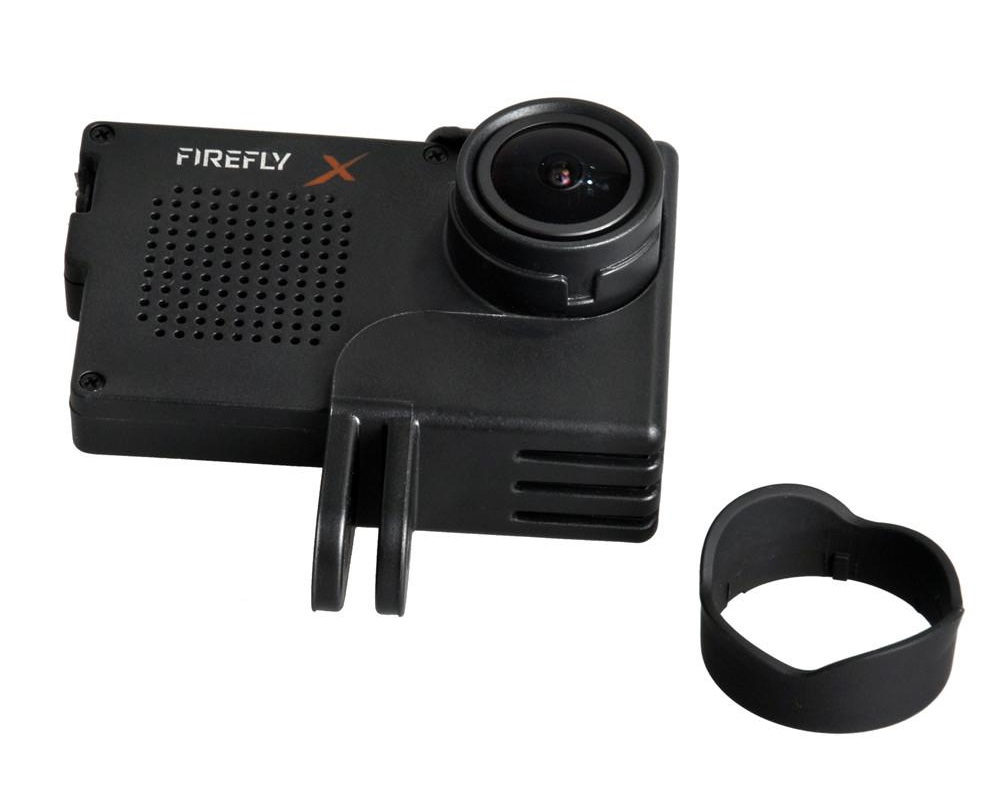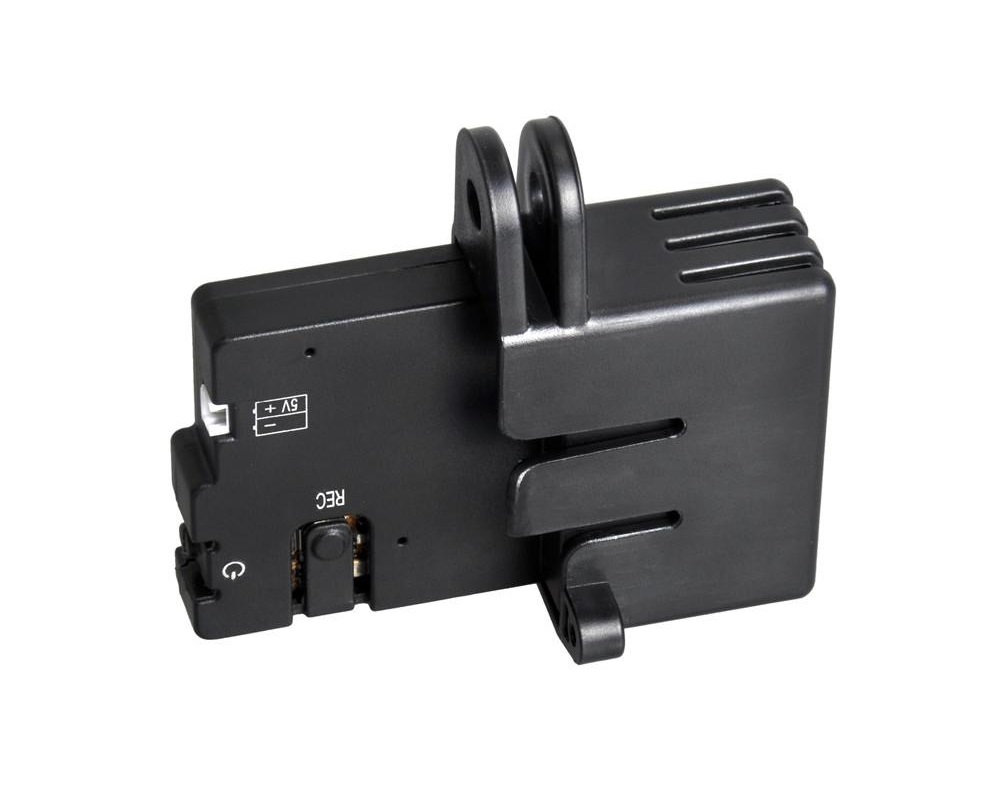 Camera can be powered on by supplied battery to USB-C type adapter or by separate 5V cable.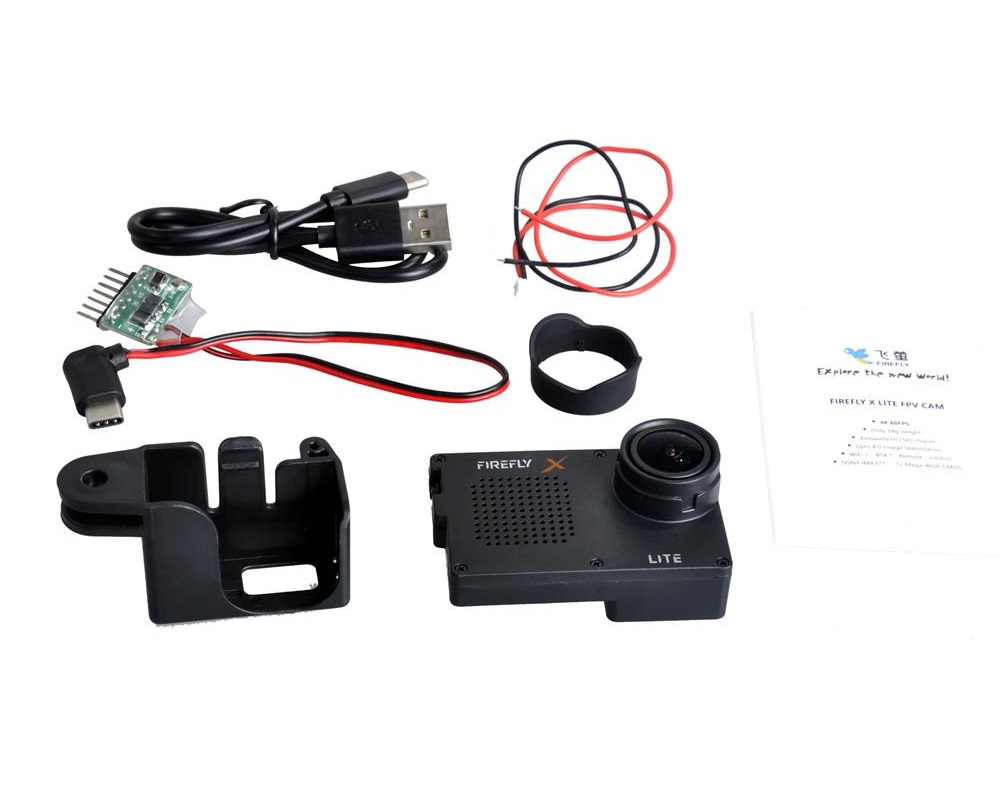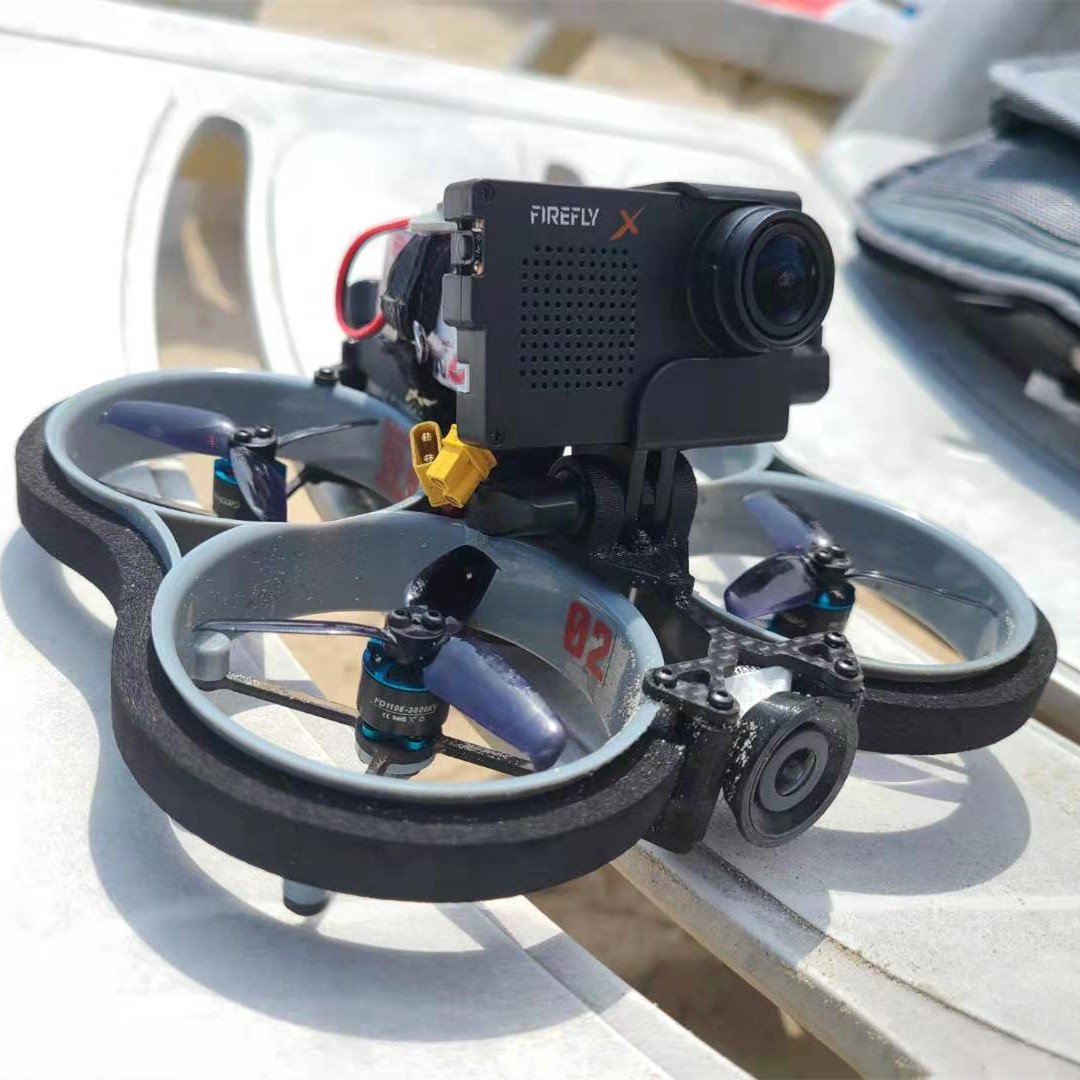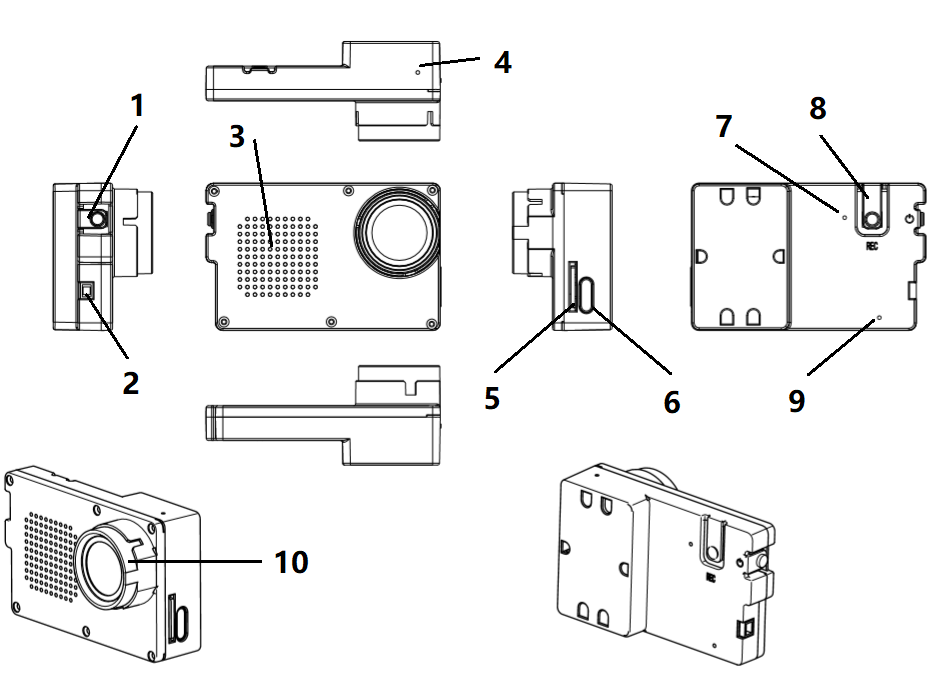 POWER BOTTON;
Type CUSB port;
Video indicator (flash when recording);
record button;
WiFi indicator (light on when WiFi is on);
Lens;
2p power port (5V IN);
Cooling hole;
Microphone hole;
TF card slot;
Key Features:
4K 60FPS
Only 34g weight
Ambarella H22S85 chipset
Gyro 4.0 Image Stabilization
WiFi + BT4.1 Remote control
SONY IMX377 12 Mega WDR CMOS
Button functions:
Operating instructions:
Use the 5V power supply on the drone to supply power to the camera, and then press the power button to turn on the camera, and the buzzer will ring three times quickly. When the camera is turned on, the default resolution of the camera is 4k 60 frames. If you want to switch the resolution, you can press and hold the Record Button for 3 seconds to switch. The switching array  is: 4k 60 frame (two beeps of the buzzer) / 2.7k 60 frame ultra wide angle (three beeps of the buzzer) / 2.5k 60 frame on anti shake (four beeps of the buzzer). If the camera needs to flip 180 degrees to install, press the power button for 3 seconds after the camera is turned on, the camera will turn on the image flip function. After the camera is turned on, press the power button briefly to turn on the WiFi function, and then use the mobile phone to connect with the FIREFLY app. You can set camera time and parameters, preview and download videos.
Available @
Makerfire: https://bit.ly/Makerfire-Firefly-X-Lite-4K-Camera
XT-Xinte: https://bit.ly/XT-Xinte-Firefly-X-Lite-4K-Camera
Aliexpress: https://bit.ly/Aliexpress-Firefly-X-Lite-4K-Camera
Specifications:
Resolution: 4K60FPS/ 2.7K60FPS/ 2.5K60FPS (Default 4k60FPS, can be switched )
Lens Diameter: 17.5MM (Compatible with GoPro ND filters)
Image flipping function: Yes
RC and AV OUT: YES
Kind of MicroSD card supported: U3(Note: Low speed sd card will cause unstable)
Maximum size of MicroSD card supported: 512G
Camera size: 61×38×26 MM
Weight: 34g
Compressed format: H.264
Video format : MP4
Diaphragm: F=2.8,7G1IR LENS
Angle: Diagonal 150 degrees
Working Voltage: 5V
Power supply: 1A
WiFi distance: 10M
Waterproof: No
Six axis Gyro video stabilization: Yes