HGLRC DVR-VTX – stackable AIO VTX
HGLRC released new DVR-VTX AIO board. This is the first stackable VTX with on board DVR. VTX can be SmartAudio controlled via Betaflight OSD, Lua script and manually by push button. Has 5 output power levels (PIT/25mW/100mW/200mW/500mW). There is a microphone wired to the DVR, so you will be able to record FPV video feed with Audio. DVR automatically splits the recording into 5 minute clips.
Unfortunately video resolution is only 640×480 and there is no automatic start of recording.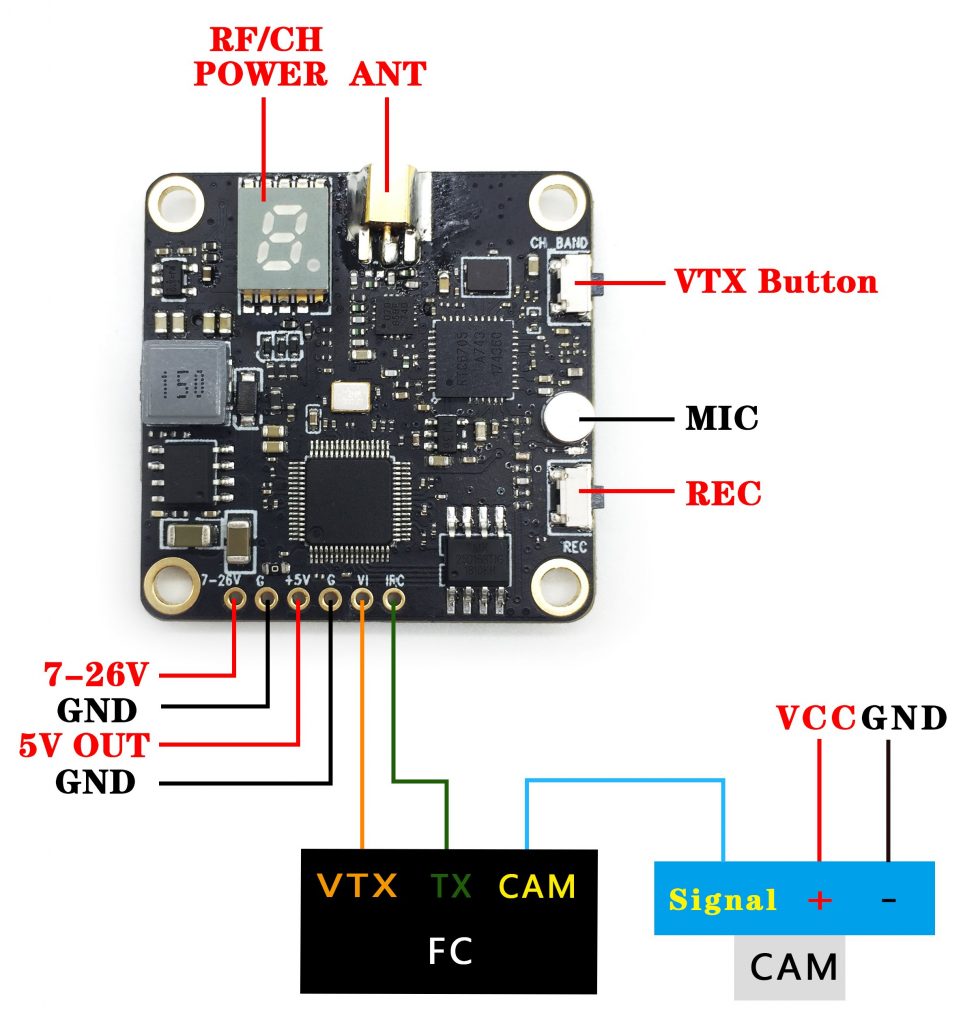 Specifications:
Video IN Format: NTSC/PAL
Compress Format: MJPEG
Records Video Size: VGA(640*480)
Records Frame Rate: 24 Frames
Max Support TF Card: 32G
Audio IN: MIC
AV OUT: Read from TF Card
Automatic recording time of video: 5 mins one video
Storage: Stop once record is full
Video Operation: Short press button(start/save)
Transmitter Output power: PIT/25mW/100mW/200mW/500mW switchable
Control mode: BFOSD control(RX)/button
Video system: NTSC/PAL
Antenna: MMCX
Frequency: 5.8GHz 5 bands 40 channels,
Size: 36*36mm,Hole: 30.5*30.5mm
Weight: 7.9g