MotoWhoop 85mm is coming from HGLRC
HGLRC has announced the MotoWhoop 85. It is 85mm sized whoop with the 1103 8000Kv motors, spinning the Gemfan 2023 propellers. The heart of this whoop is HGLRC FD413 16x16mm stack that is capable of 2-6S , but the motors are rated for 2-3S so this whoop is 3S maximum.
The 80 grams weight without battery is on the heavy side. Its real heavyweight ship compared to the other similar sized whoops. Even the HGLRC Petrel132, bigger 3inch quadcopter is only 77g without battery. Lets hope the HGLRC will make molded canopy or other improvements to reduce the overall weight of the whoop.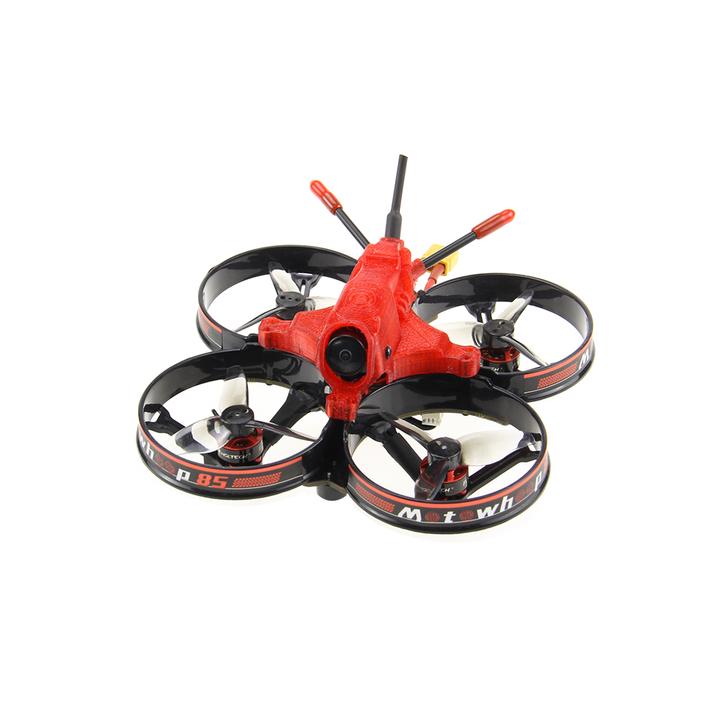 Specifications:
HGLRC F411 16x16mm FC
HGLRC FD 13A 4in1 2-6S ESC
HGLRC FD Micro 400mW VTX
HGLRC 1103 8000KV motors
RunCam Nano 2 Camera
Gemfan 2023 props
Weight: 80.1g
The canopy design resembles the silhouette of the motorcycle, hence the MotoWhoop in the name of this quad.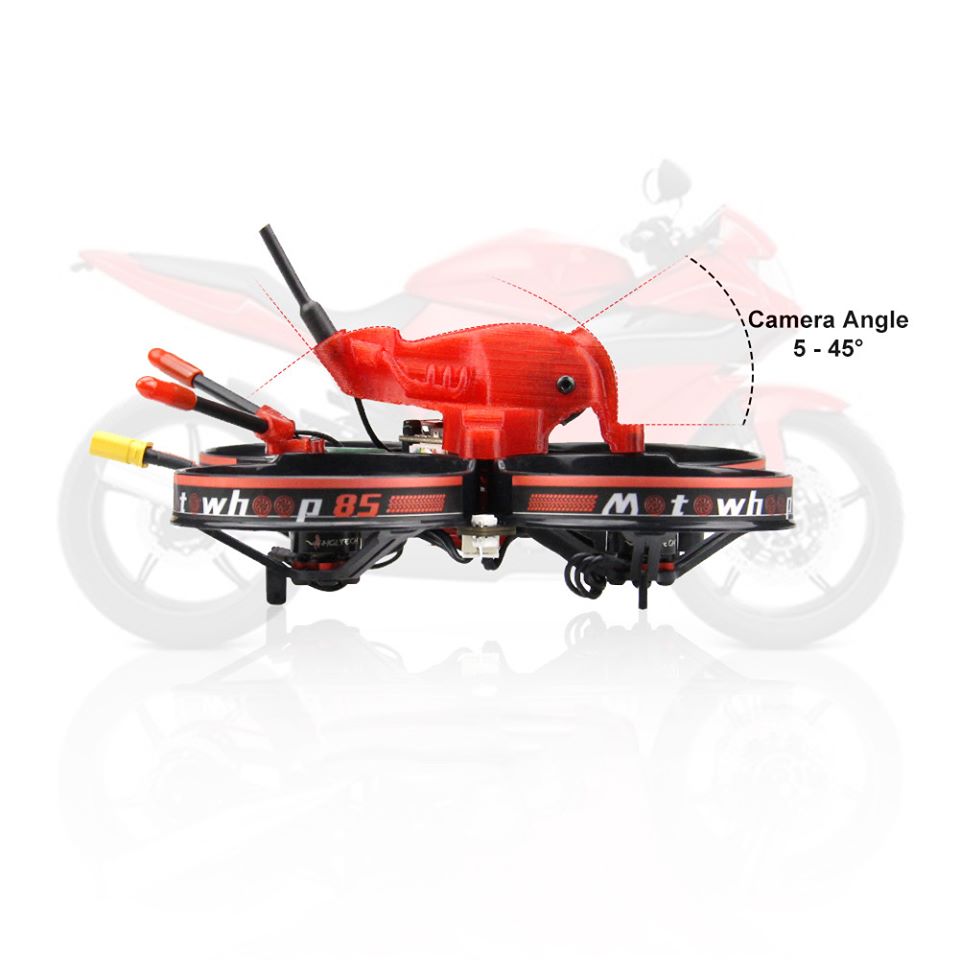 Available @:
HGLRC: https://www.hglrc.com/collections/new-arrivals/products/hglrc-motowhoop-85mm-2-inch-fpv-racing-drone