iFlight Commando 8 ELRS radio
iFlight has also released their gamepad style radio Commando 8. It is OpenTX (or EdgeTX) compatible radio with built in FrSky D8/D16 and 2.4Ghz / 915MHz ExpressLRS modules and with foldable and rotatable antenna. ELRS module is capable to output up to 500mW/1000mW while FrSky is outputting 100mW. Radio is equipped with built-in 4000 mAh (2x 2000mAh 18650) battery and can work up to 24 hours continuously. Commando 8 also features hall effect gimbals, LCD screen,  USB-C internal battery charging.
Video from iFlight:
Update 2022-04-11:
iFlight has upgraded Commando 8 ELRS radio: upgraded circuits and gimbals, added a speaker and some other improvements. Also developed a Nano module bay upgrade for modules like the TBS Crossfire. The power supply for external module supports modules with 1W.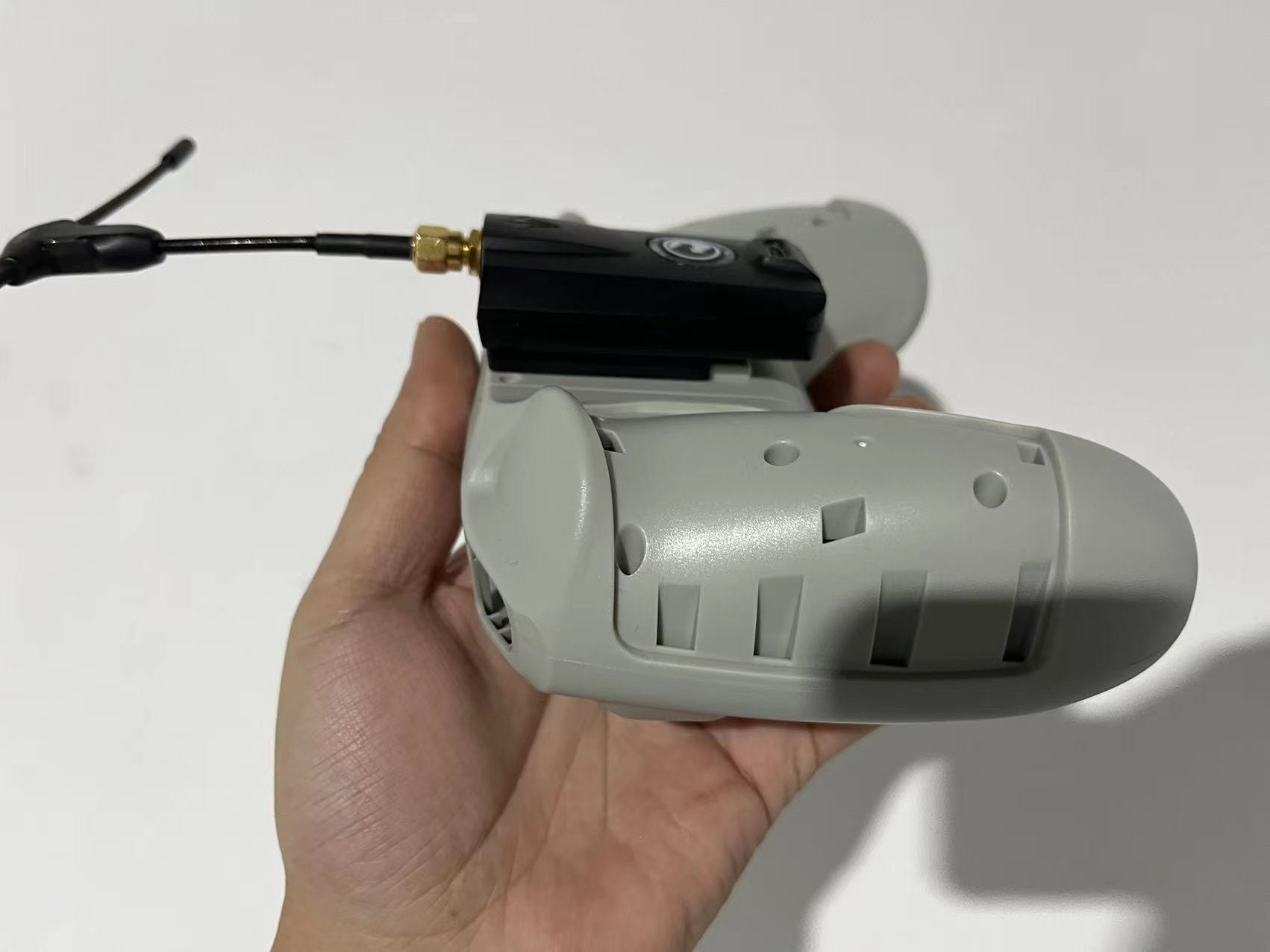 Available @:
iFlight: https://shop.iflight-rc.com/Commando-8-Radio-Transmitter-Pro1696
Banggood: https://www.banggood.com/IFlight-Commando-8-ExpressLRS-ELRS-…-1925414.html
Specifications:
Item: Commando 8 Radio Transmitter
First module: Frsky D8/D16 and Futaba Multiprotocol transmitter
Supported Protocols: Futaba S-FHSS/Frsky D16/Frsky D8
Second module: ExpressLRS 915MHz or 2.4GHz (inbuilt in back of the radio)
2.4GHz system: CC2500/SX1280
915MHz system: SX1276
Antenna: Dual-Band Antenna (915MHz+2.4GHz)
RF Power:
ExpressLRS 2.4GHz: 10-25-50-100-250-500mW
ExpressLRS 915MHz: 100-250-500-1000mW
D8/D16: 100mW
Channels: 8
Mini High Precision Hall Gimbal
Support TYPE-C 20W Quick Charge / Firmware Update
Battery: Built-in 4000mAh 1S2P 18650 Battery
Charging Connector: Type-C
Weight: 310g
2022-04-11: Updated radio revision