ImmersionRC Ghost Radio system
Ghost is the new Long Range radio control system by ImmersionRC. ImmersionRC has designed, developed and tested it for 4 years with a goal to make a system that fits the both worlds – the Long Range with the control range that typical pilot will never exceed and Race with the lowest possible latency.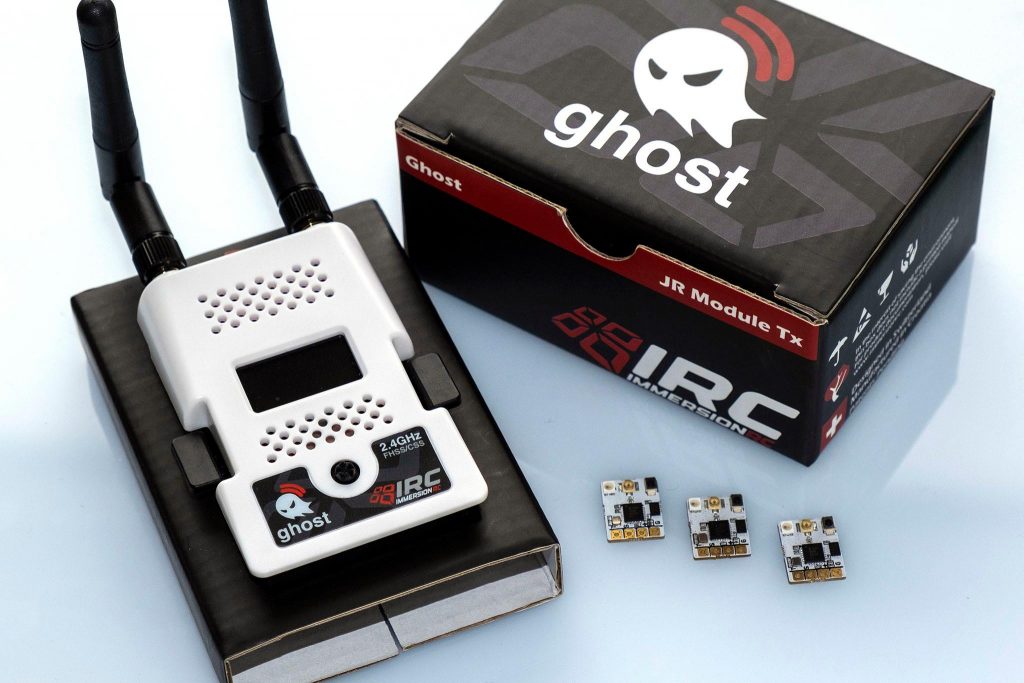 This Radio control system is based on 2.4GHz frequency band. Why 2.4GHz? Because of the bandwidth. The EU-legal 868MHz band has a narrow 2MHz wide bandwidth. The USA-legal 915MHz band is a little better, at 15MHz wide. Finally, the the Worldwide 2.4GHz band allows 76MHz of bandwidth, providing a plenty of the space for large amount of the simultaneous radio links (pilots) without overlapping on each other and providing the reliable link without the micro failsafes.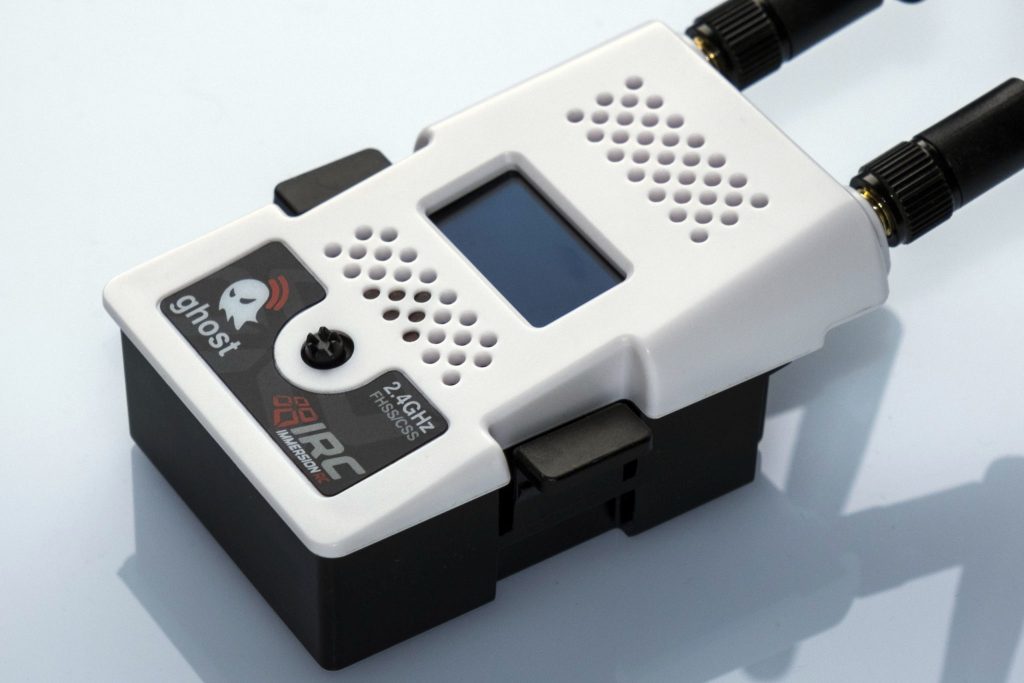 ImmersionRC Ghost radio system has 4 operating modes. The slowest of the two Race modes runs at 160Hz frame rate, while the fastest 'Pure Race' rate opens the throttle to 222.22Hz frame rate. This allows to have the best in the market latency of only the 4ms! "LongRange" mode has the slowest frame rate, but has the largest contron range from the all modes. ImmersionRC promises that in the future more modes will be added.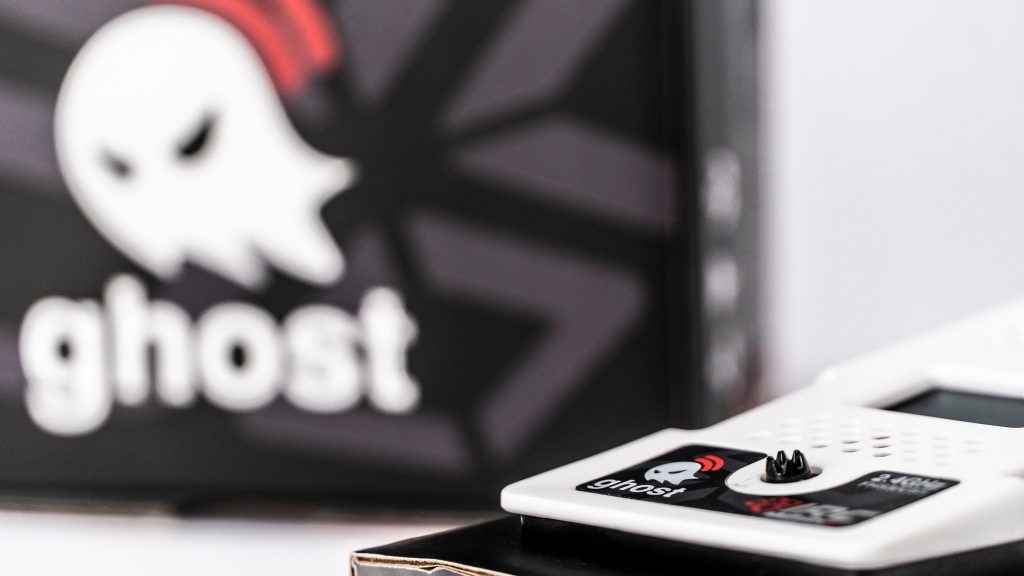 Ghost will be available in the full size JR format and JR Lite format. The full size TX module will have diversity antennas and the Lite version will have single antenna configuration.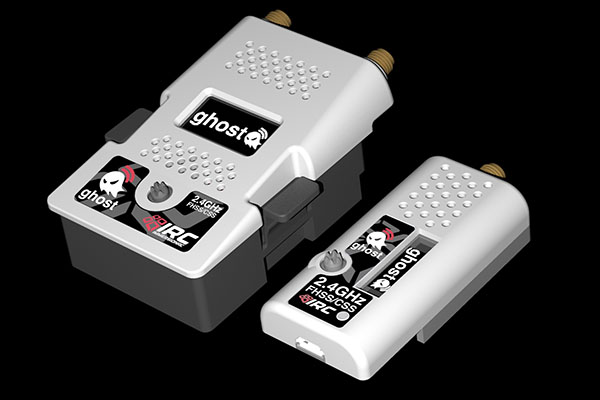 ImmersionRC Ghost will be available in two colors with different characteristics. Ghost White (white) will be operating on the 2.4GHz frequency band, while the Ghost Red (red) will operate on the 433MHz band .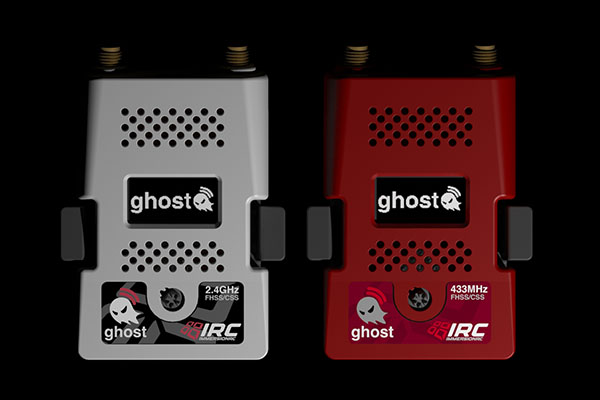 ImmersionRC Ghost system ÁTTO receivers are super tiny size (4.8mm x 11.5mm,) and weight only 0.6g. They can output SBus, SBus-Fast (200k) , SRXL-2 (400k), GHST, SBus Inverted signals to the Flight controller.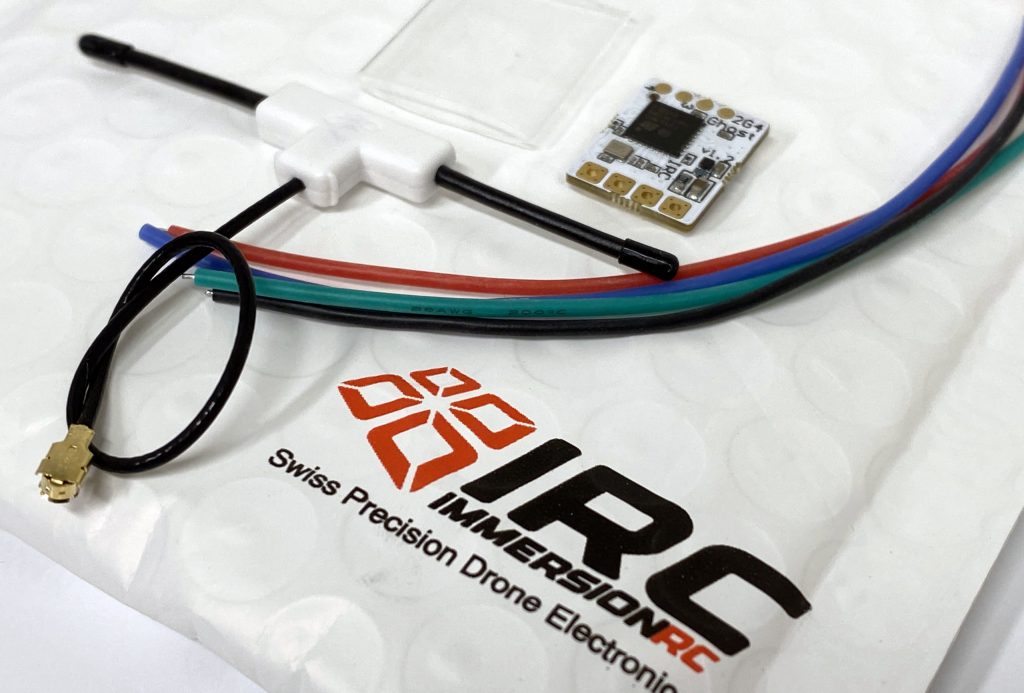 ImmersionRC has implemented so called Deja-Vu binding ensuring that receivers already 'known' by a Ghost transmitter (through a previous bind operation) no longer require a button press to bind them. This also goes for new receivers, which will bind for the first time without the need for the button pressing. Basically it means no need for bind button, but it is still present on the receiver.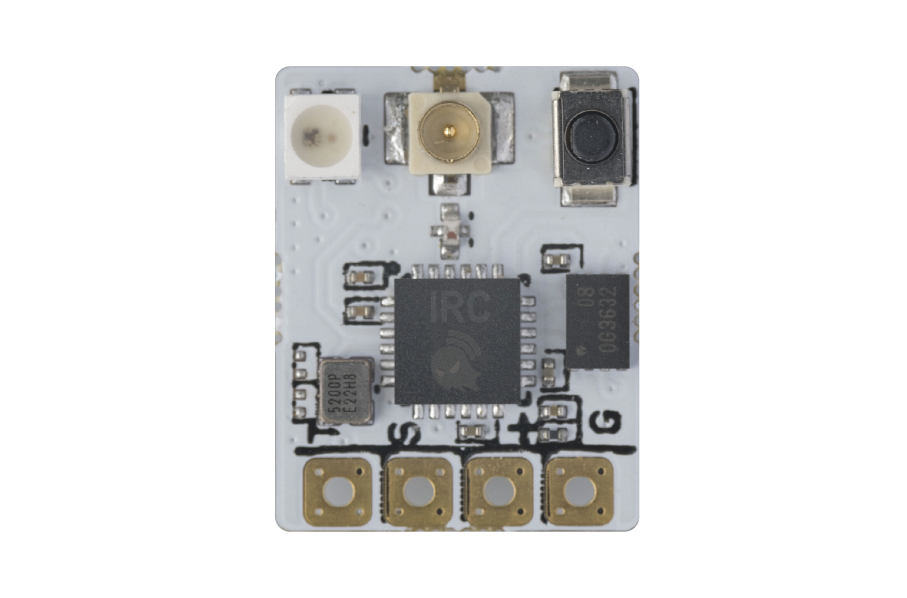 Available @:
TX/RX kit
Banggood: https://www.banggood.com/ImmersionRC-Ghost-2_4Ghz-Long-Range-Transmitter-Module-Combo-Kit-…-1722555.html
GetFPV: https://www.getfpv.com/immersionrc-ghost-2-4ghz-combo-kit-1x-tx-3x-rx-3x-antennas.html
ÁTTO Receiver
GetFPV: https://www.getfpv.com/immersionrc-ghost-atto-2-4ghz-rx.html
JR MODULE SPECIFICATIONS
Retail Price ($USD): $89.95 USD (1x JR Module, 2x Tx Antennas)
Uplink RF Power: 16uW – 350mW (+/- 0.5dB)
Frame Rate: 222.22Hz (purerace), 166Hz (race), 62Hz (normal), 15Hz (long range)
Frequency: 2.4GHz Band
Modulation: Chirp Spread Spectrum + Adaptive FHSS
Binding: Bidirectional, with confirmation and protocol negotiation
RF Profiles: Initially 4, Race, Pure Race, 'Normal', and Long Range, more to come
Format: Standard JR Module, tested with FrSky Taranis™, and RadioMaster™ radios
Antennas: Twin antenna, with Tx-side diversity. Antennas are 2.1dBi Dipoles
Compatibility: Any R/C Tx which accepts JR modules (Taranis, etc. )
Serial Formats: SBus, GHST (Auto-Sense)
Firmware: USB Upgradable (with OTA updates for receivers)
Power Supply: 6V-20V, 1.75W @ 400mW, ~250mA at 7.4V
ÁTTO Rx SPECIFICATIONS
Retail Price ($USD): $29.95 USD (1x Atto Receiver, 1x qTee Antenna, Silicone Cables, Heat Shrink)
Downlink RF Power: +13dBm (20mW)
Sensitivity: -117dBm in Long Range mode
Serial Formats: SBus, SBus-Fast (200k) , SRXL-2 (400k), GHST, SBus Inverted
Firmware: Over-the-air (OTA) upgradable
Power Supply: 5V recommended, as low as 3.3V tolerated
vTx Control: Tramp control from 'T' pin on Rx, regardless of selected serial format
Dimensions: 14.8mm x 11.5mm, 0.6g (w/o antenna)
Rx Noise Floor Analysis: Auto on power-up, or on demand from the Tx