Jumper T16 PRO radio with internal multimodule
Jumper T16 radio has just got upgraded to Jumper T16 Pro. Jumper T16 Pro version now includes a built in multiprotocol TX module freeing up the back slot for a long range system such as TBS Crossfire. Pro version of the T16 has the same Hall Sensor Gimbals as in the Plus version.
What is the main differences between T16 Pro and the T16 Plus?
Built-in (internal) Multi-protocol module (freeing the external JR port for TBS CRSF module)
T16 Pro Exclusive Hall Sensor Gimbals
Internal multiprotocol module and TBS Crossfire module on the back of the radio.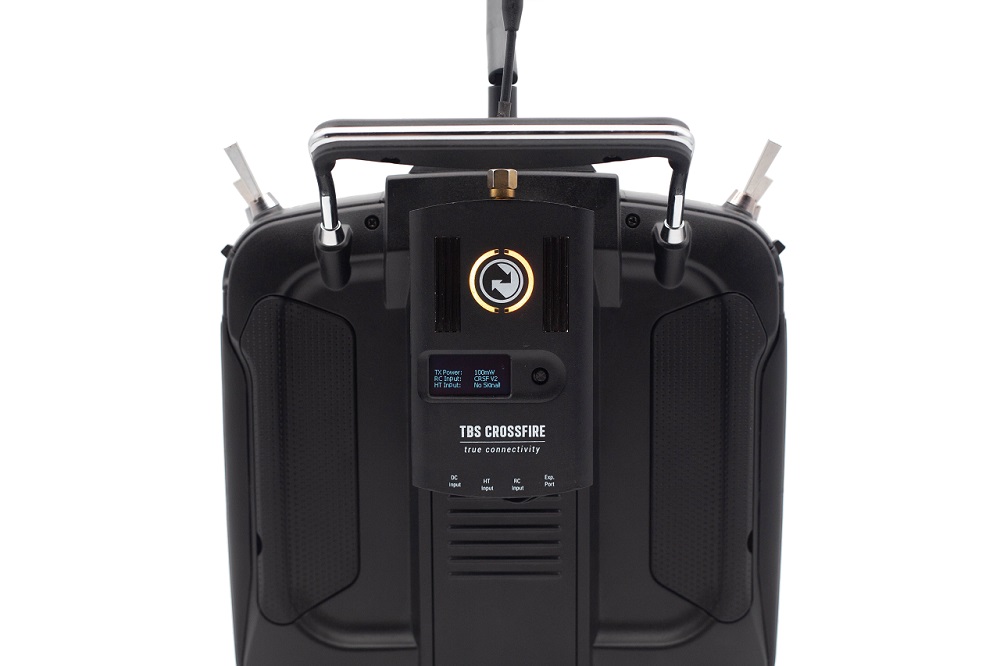 Available @
https://www.flyingtech.co.uk/electronics/jumper-t16-pro-multi-protocol-radio-hall-gimbals
https://www.heli-nation.com/jumper-t16-plus-with-hall-gimbals-open-source-multi-protocol-radio-transmitter
https://www.team-blacksheep.com/products/prod:jumper_t16_pro
https://shop.makerfire.com/products/jumper-t16-pro-hall-sensor-gimbals-2-4g-16ch-open-source-multi-protocol-radio-transmitter
The T16 Pro truly is the ONE radio to rule them all.With angle adjustable ultra-smooth dual bearing precision gimbals, large 4.3″ display, more than ample input controls, integrated 6 position buttons for professional flight control systems, JR module bay supporting TBS Crossfire modules and many more features the T16 is a remarkable offering at this price point.
Main Features:
-STM32F429BIT6 MCU
-Industrial grade 4.3 inch 480*272 outdoor readable color screen
-Compatible with JumperTX (An independent fork of OpenTX)
-Wheel menu button
-T16 Pro Hall Sensor Gimbal
-Multi-protocol transmitter module with TBS CRSF support
-Removable battery
-Supports Telemetry
-Memory 16M (can be expanded by Micro SD card)
-Voice function
-Vibration reminder function
-Standard JR module slot
-6-Flight Mode Buttons (for APM and Pixhawk flight controllers)
-Two-color LED status display
Specifications:
Item Brand: Jumper
Item Model: Jumper T16 Pro
Channel: 16 CH
Voltage: DC7-8.4V
Battery: 2 x 18650 (Tray supplied) or 2S Lipo (Battery not included)
Current: 350mah (No CRSF)
Micro SD Slot: Card Included
Size: 180 x 190 x 58mm
Weight: 798g (with 2×18650 batteries installed)
Package Included:
Jumper T16 Pro 16CH Multi-Protocol Radio x 1
USB cable x 1
Neck Strap x 1
Accessory parts x 1