Jumper T16 – color LCD multiprotocol radio
Jumper has announced their most sophisticated radio transmitter – Jumper T16. It is 16 channel radio with OpenSource JumperTX software, based on OpenTX. The first thing that will be noticed is big 4.3inch color LCD with 480*272px resolution. LCD screen is not touch capable that is why T16 radio has three buttons and scroll wheel for navigation. Radio has six 3-pos switches, two side sliders, two pots and one 6-button flight mode selector that is very handy for APM, Pixhawk and iNav modes control. There is not 100% clear if the radio has internal multiprotocol module, but it for sure has external JR bay for external Jumper 4in1 Multiprotocol module, also compatible with TBS Crossfire and FrSky R9 modules. Jumper T16 will have dual bearing gimbals with adjustable angle. It also has voice support, haptic feedback, SD card slot and all the bells and whistles.
The T16 radio for sure does not feel as toy. It weights 888 798 grams and is bigger than Jumper T12 – the size of T16 is 180x190x58mm (Jumper T12 – 158x150x58mm, Taranis X9D – 195x185x70mm).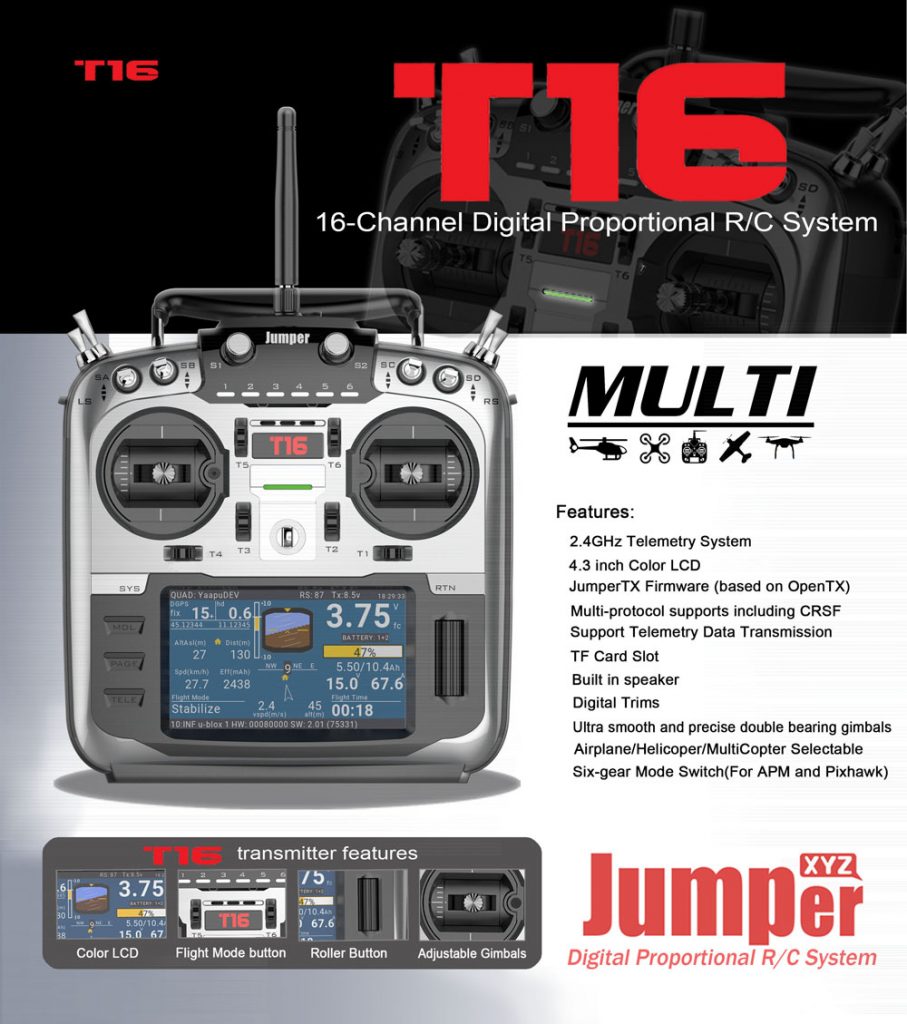 First photos: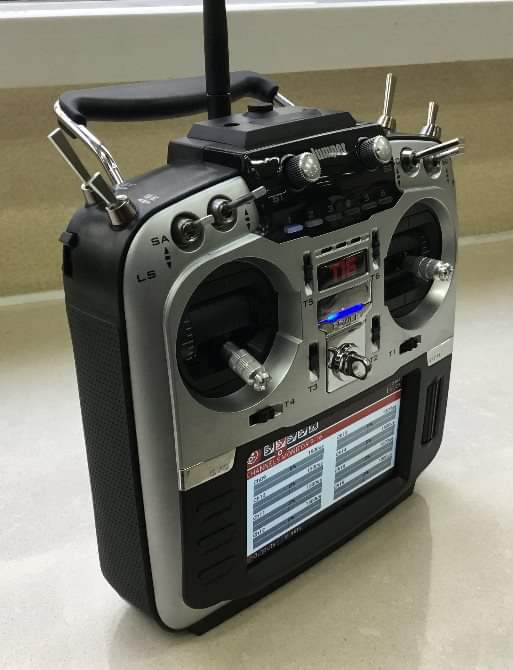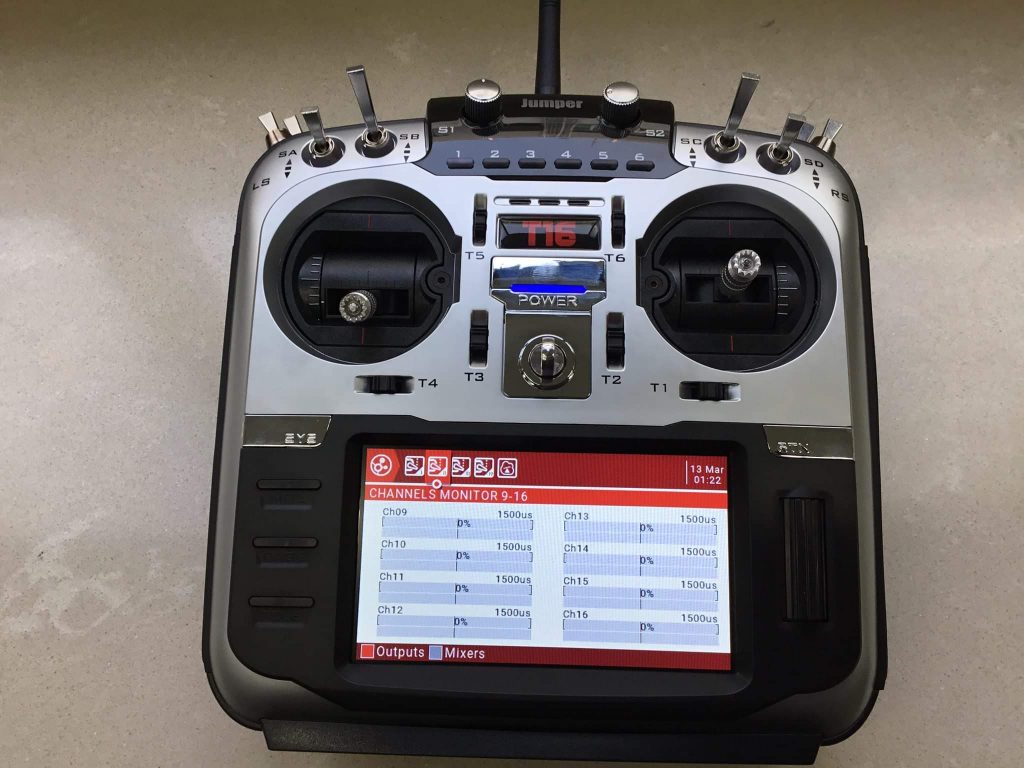 First video of the prototype: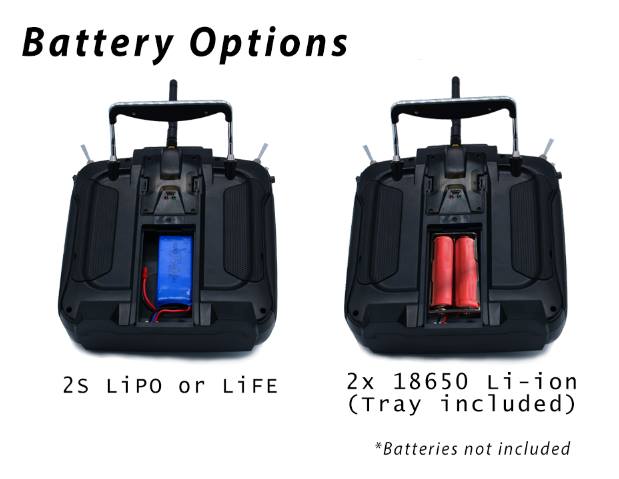 Size comparison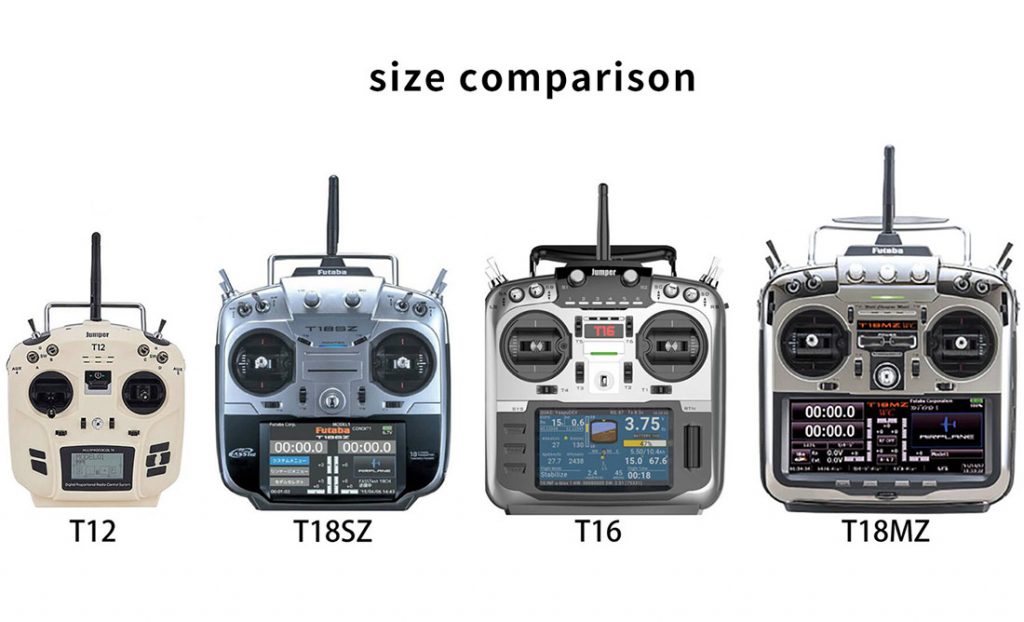 Update 2019-03-06: Banggood has unlisted the Jumper T16. It is available only by direct link https://www.banggood.com/Jumper-T16-…r_warehouse=CN but shows as "Sold Out" so it is unknown if the Banggood will stock them…
(un)Available @: https://www.banggood.com/Jumper-T16-2_4G-16CH-Open-Source-Multi-protocol-Radio-Transmitter-Compatible-JumperTX-OpenTX-p-1430042.html
Alternative links for purchase:
HobbyCool: http://hobbycool.com/jumper-t16-opentx-multi-protocol-radio-transmitter (free Jumper receiver with the T16)
XT-Xinte: http://www.xt-xinte.com/Jumper-T16-Open-Source-Multi-protocol-Radio-Transmitter-JumperTX-2-4G-16CH-4-3-inch-LCD-for-FPV-Racing-Drone-Aircraft-p573581.html
Description:
Item: Jumper T16 Radio Transmitter
Size: 180*190*58mm
Weight: 888g
Voltage: DC7-8.4V
Current: 350mah (NO CRSF?)
Channel: 16ch
Features:
STM32F429BIT6 MCU
Industrial grade 4.3 inch 480*272 outdoor readable color screen
Compatible with JumperTX and OpenTX firmware
Menu wheel button
Angle adjustable ultra-smooth dual bearing gimbals
Multi-protocol transmitter module with TBS CRSF support
Removable battery
Supports Telemetry
Memory 16M (can be expanded by TF card)
Voice function
Vibration reminder function
Standard JR module slot
6-Flight Mode Buttons (for APM and Pixhawk flight controllers)
Two-color LED status display