New Frsky & Eachine receiver XSR-M (XSR-E)
Frsky and Eachine together have released new receiver – XSR-M (Also known as XSR-E). It is genuine Frsky product as it is listed on the Frsky website: http://www.frsky-rc.com/media/mediaItem.php?m_id=61. This receiver works in D16 mode, it means up to 16CH. Also has diversity antennas, full telemetry, SmartPort and probably RSSI over one of the channels. Receiver has 3 LED indicators for easier status display. It can be configured to output CPPM or SBUS signal. It also has RSSI pads for hardwiring the RSSI signal for some OSD systems. Very interesting product. The only concern is mounting hole spacing – it is 15x15mm, keep it in mind while selecting appropriate frame and other components.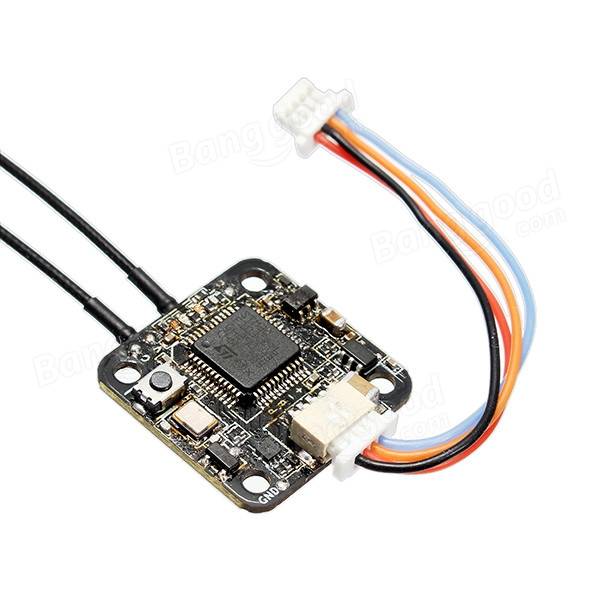 Note the writing "Frsky Eachine XSR-M" on the original Frsky RX: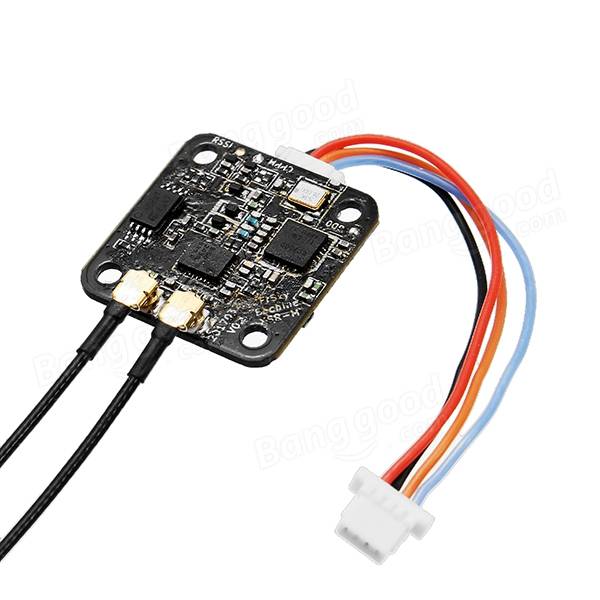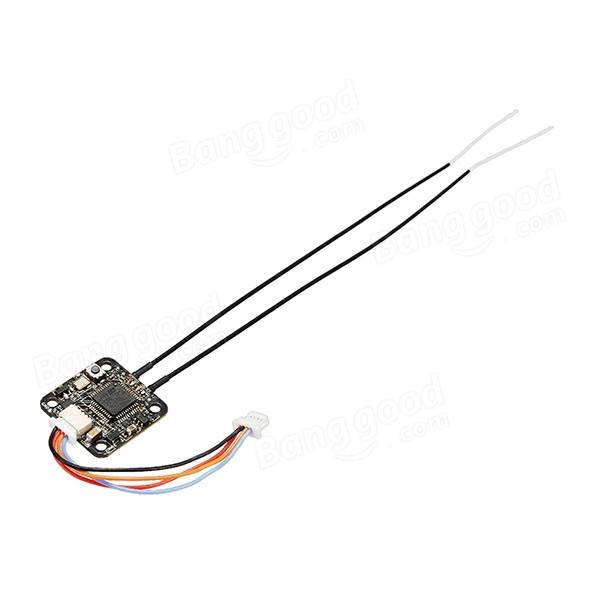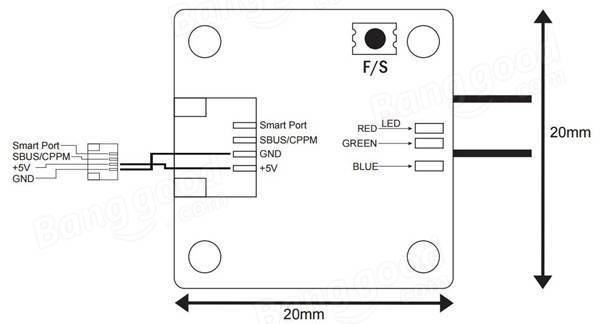 MultirotorGuide will be reviewing this receiver, so stay tuned.
Newest firmware can be downloaded here: http://www.frsky-rc.com/download/view.php?sort=&down=381&file=Firmware-XSR-M
User manual can be found here: http://img.banggood.com/file/products/20170505040834XSR-E%20Manual.pdf
Receiver can be purchased @ Banggood: https://www.banggood.com/Original-FrskyEACHINE-15x15mm-XSR-E-D16-2_4G-16CH-ACCST-Dual-Receiver-Compatible-SUBS-CPPM-Output-p-1148143.html
Specification:
Brand Name: Eachine&Frsky
Item Name: 2.4GHzXSR-E D16 16CH Receiver
Model: XSR-E
Channel: XSR-16CH(1-16CH from SBUS channel,1-8ch from CPPM Channel)
Dimension: 20×20 mm
Mounting Hole: 15×15 mm
Weight: 1.8g
Operating Voltage Range: 4.0~10V
Firmware  Upgradeable
Compatibility: FrSky X-series Module & Radio in D16 Mode
Features:
– Smart Port enabled
– has Telemetry function
– SBUS/CPPM output  ( Blue Led stay lit indicates XSM in SBUS mode, otherwise in CPPM mode)
-How to switch SBUS and CPPM signal: Long press the F/S Button on the receiver for 2 Seconds, the Green LED will flash thrice, indicating the switch is completed.
– More number of channels:1-16CH from SBUS channel,1-8ch from CPPM Channel