Racerstar BR0603B brushless motor
Racerstar has released 0603 sized micro brushless motor – BR0603B. Motor is available in two KV variants – 14000KV and 16000KV. Declared weight is 1.58 g.
Primary use of this tiny motor is brushless tiny whoop in 65-77 mm and micro multirotors from 55 to 80mm sizes. This motor fits this class perfectly.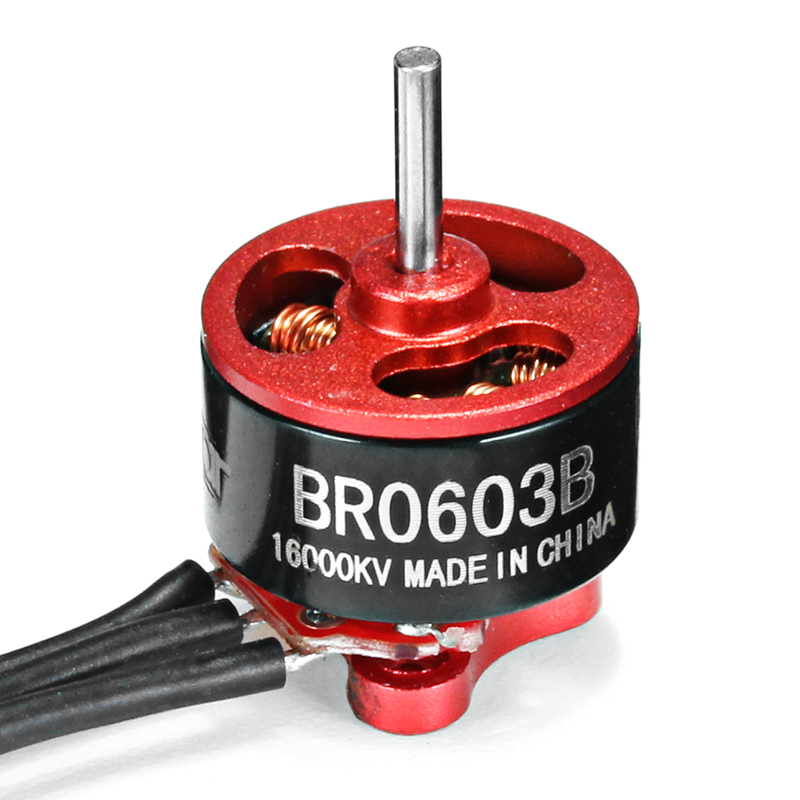 This motor is very similar to the upgraded Boldclash M0603 motor that was released not so long ago. Boldclash (or maybe better say unknown original manufacturer) has upgraded: the brass brushing by welding it to the shaft so it will not come off in the flight or pop off when removing the propellers.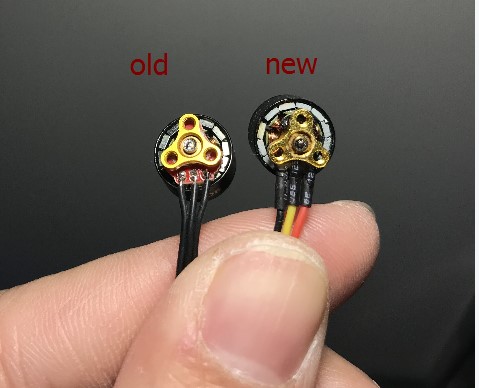 Motor wires are now soldered to the small PCB for easy installation and servicing.

In fact I think that both of these motors come from the same factory or at least they share the same manufacturing process.
Listed @ Banggood:
https://www.banggood.com/Racerstar-Racing-Edition-0603-BR0603B-16000KV-14000KV-…-1277111.html
Description:
Brand: Racerstar
Item name: BR0603B brushless motor
Height: 9.0mm
Output shaft: φ1.0mm
KV (rpm/V): optional 16000KV, 14000KV
Weight: about 1.58g
Voltage: 3.7-7.4V
Battery: 1-2S lipo battery
Recommend ESC: 6A
Last updated: 2018-03-28