Radiomaster TX12 budget compact radio
Radiomaster has released the long waited TX12 radio. It is budget, compact size radio. Radiomaster TX12 inherits the design from the Jumper T12 radio, but adds some features, that can be found on Radiomaster radios. The radio is really small, fits into any backpack. The compact size in probably the most interesting feature of this radio, but nevertheless this radio has almost all the functions and features of the bigger, full sized radios.
Radiomaster TX12 has the metal roll wheel and full navigation controls. This is the first radio with black and white LCD that has full navigation buttons so far.
Radio has spacious battery compartment, fitting the two 18650 Lion batteries. Batteries can be internally charged via USB-C cable.
Unfortunately the TX12 has only the "lite" mutiprotocol module with one CC2500 RF chip, so the protocol selection is limited (FrSky D8/D16, Corona, Hitec, Futaba S-FHSS, RadioLink, Graupner HoTT and Redpine)
Also the decision to install the momentary push buttons instead of the 2-3 way switches is debatable and another design flaw for me.
Radiomaster TX12 radio has only single RF chip, therefore is supporting only FrSky, Futaba and some other protocols using CC2500 RF chip.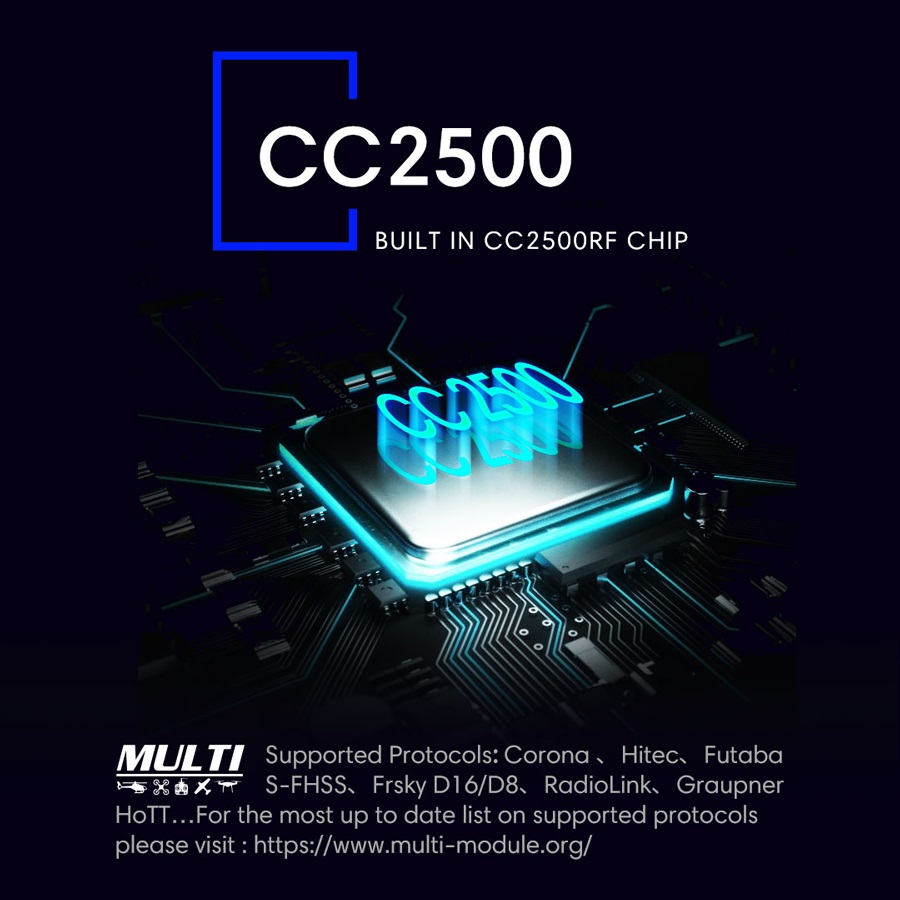 The battery compartment is large enough to accommodate the Lion 18650 batteries. The battery holder is also included.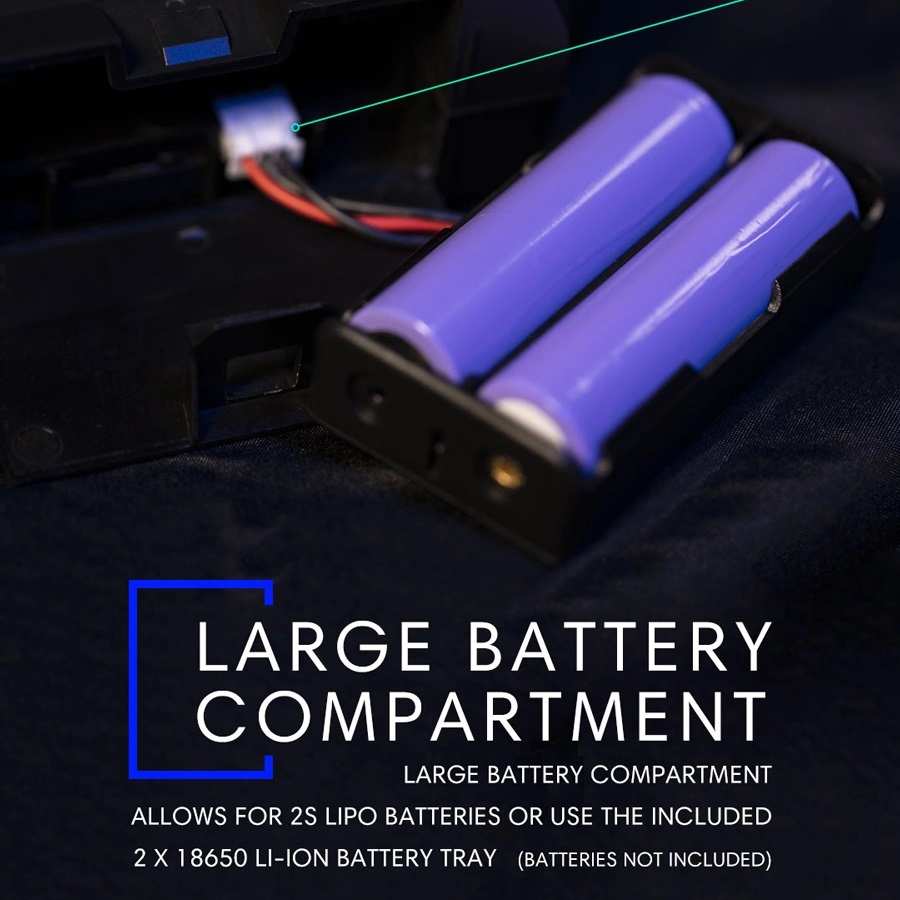 Radiomaster TX12 has internal charging capability via USB-C type cable.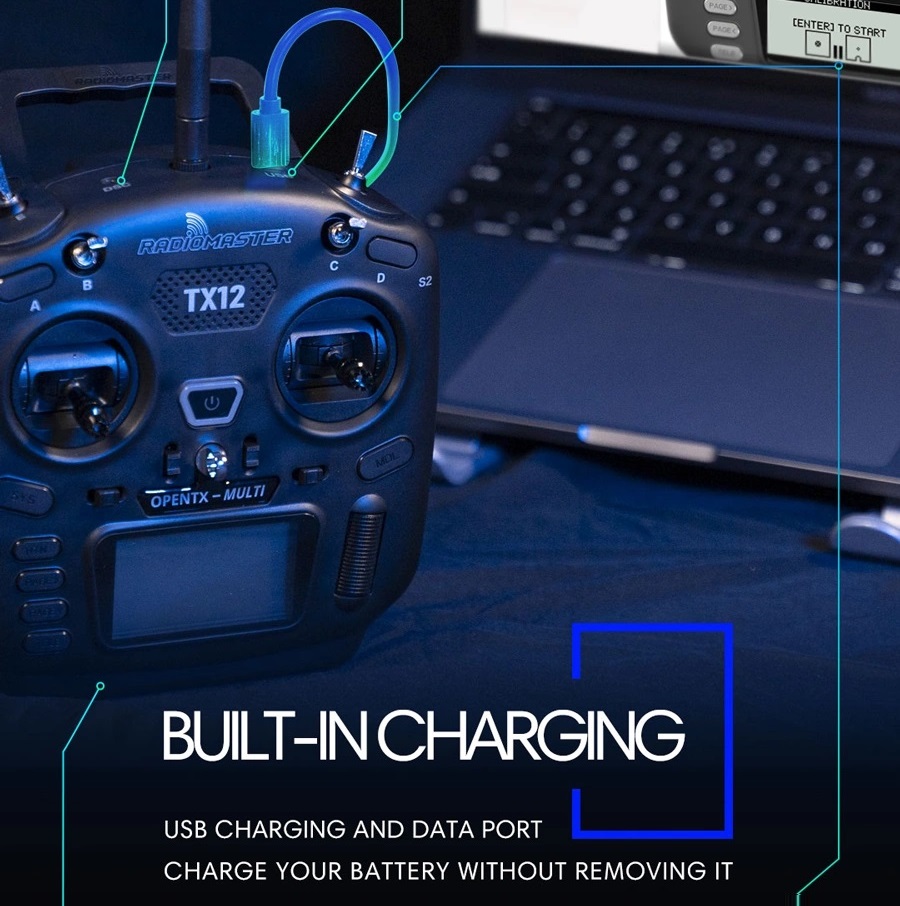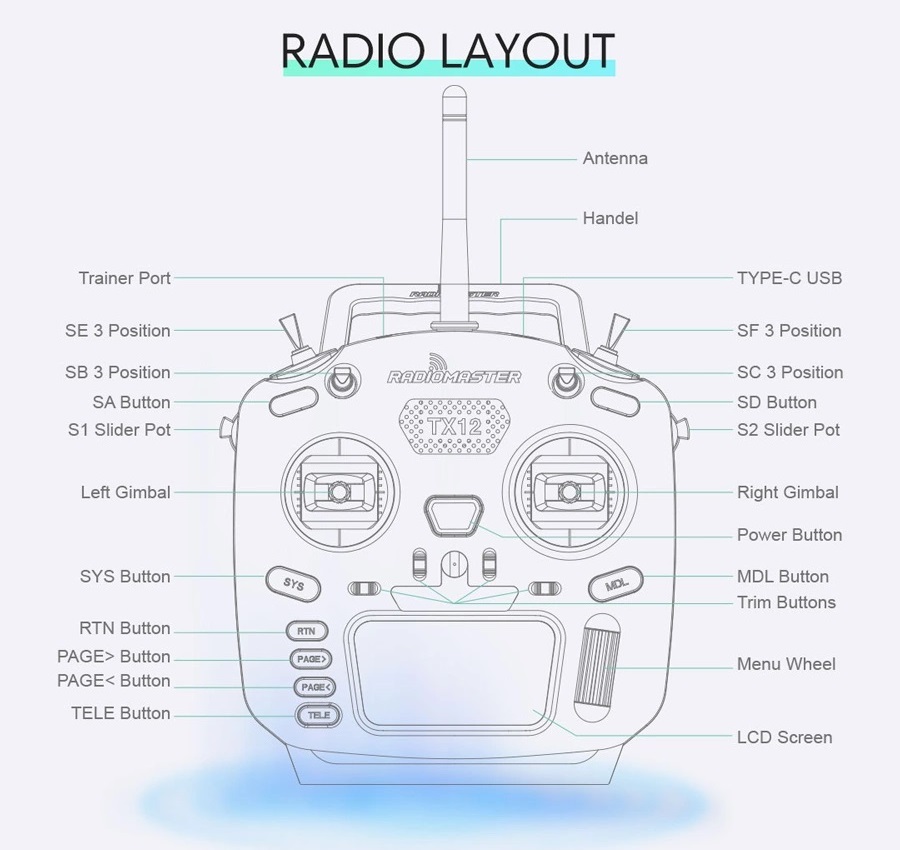 Available @:
Banggood: https://www.banggood.com/RadioMaster-TX12-16ch-OpenTX-Multi-Module-Compatible-Digital-Proportional-Radio-System-Transmitter-for-RC-Drone-p-1768286.html
Frequency: 2.400GHZ-2.480GHZ
RF Chip: Single-chip Multi-protocol(CC2500)
Supported Protocols: Corona, Hitec, Futaba S-FHSS, Frsky D16/D8, RadioLink, Graupner HoTT
Transmitting Power: 20dbm
Antenna Gain: 2db
Working Current: 160mA@8.4V
Voltage Range:6.6-8.4v DC
Range: > 2km @ 20dbm (depending on receiver)
Radio Firmware: OpenTX(Transmitter)/ Multi-Module(RF module)
Channels: Up to 16 (depending on receiver)
Display:128*64 Monochrome LCD display
Gimbal: High precision potentiometer gimbals
External module:JR/FrSKY/Crossfire compatible
Upgrade Method: USB/SD card* & OpenTX Companion PC software.
Size: 170*159*108mm
Weight: 363g