Rumors: Foxeer Predator Mini and Micro super WDR camera
Foxeer has revealed a new camera they are working on now – Foxeer Predator Mini 1000TVL Super WDR. Foxeer promises to release it in November December. It will most probably have CMOS sensor. Rumors say that latency of this camera will be about 20ms.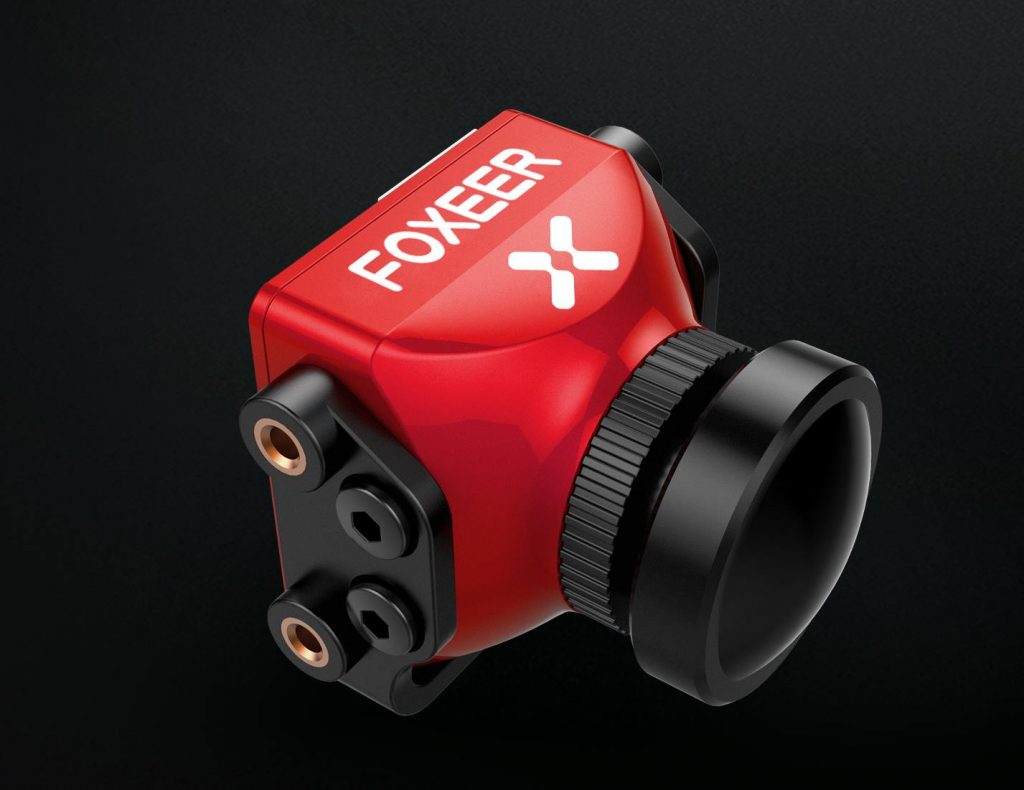 Look at the testing video below. This Super WDR looks really good!
[https://www.youtube.com/watch?v=DS89E8DgWjU]
Another flight video, demonstrating super WDR capabilites:
Update 2017-10-26
More information is available:
Price: $41.99
Super WDR Function
1000TVL / 20mS Latency
Image Flip / No Jello
Defog (reduce the blur, image sharper)
OSD / 5-40V input
4:3 Screen / Seven Languages
Multi-Functional Bracket to enlarge the Camera size
Size: 21.8*21.8mm, Weight: 8.7g (excluding bracket)
Update 2017-11-09
Listed @ Banggood: https://www.banggood.com/Foxeer-Predator-Mini-…-1000TVL20mS-…-Super-WDR-Function-FPV-Camera-w-OSD-p-1223688.html
@ Surveilzone: http://www.surveilzone.com/Foxeer-Predator-Mini-Camera-FPV-OSD-1000TVL-Super-WDR-g-2093
Update 2017-12-12
Foxeer Predator Micro also announced. The same specifications and features as Predator Mini, but smaller form factor! 1000TVL, 18.5*18.5mm size, 5.5g weight, Super WDR, image flip, upto 4ms(!) latency, latest high end CMOS chip with no jello, seven language OSD.
Listed on Banggood: https://www.banggood.com/Foxeer-Predator-Micro-1000TVL-Super-WDR-FPV-Camera-With-OSD-DC5V-40C-Low-Latency-p-1240978.html
@ Surveillzone: http://www.surveilzone.com/Foxeer-Predator-Micro-Camera-FPV-OSD-1000TVL-Super-WDR-g-2120
Specification:
Horizontal Resolution: 1000TVL
Lens :1.8mmmm/2.5mm
Aspect Ratio: 4:3
FOV: 112 degree
Power: 5-40V
Color: Black/Red/Purple/Blue
Size:
21.8*21.8
mm
Weight : 8.7g (excluding bracket)
Specification:
Item name: Predator Micro
Horizontal Resolution: 1000TVL
Input Voltage : 5-40V
Aspect Ratio : 4:3
Lantency : min. 4ms
Language : English/Deutsch/Fransais/Pyccknn/Portugues/Espanol/Chinese
Image Flip : OFF/H-FLIP/V-FLIP/HV-FLIP
Color : Black, Red, Blue
Size : 18.6 x 19.0 mm
Weight : 5.5g (exclude bracket)
Features:
Super WDR Function
1000TVL / 20mS / 4ms Latency
Image Flip / No Jello
Defog (reduce the blur, image sharper)
OSD / 5-40V input OSD 5-40V
4:3 Screen / Seven Languages
Multi-Functional Bracket to enlarge the Camera size