Foxeer Mix – another Split type camera
Foxeer is releasing Mix – their answer to the Runcam and Caddix HD FPV cameras. There is only first picture that was shown to the public. We know only that it is going to be micro sized camera module and some mainboard connected with the flexible cable. It will have single board as Caddx Turtle and RunCam Split Mini 2.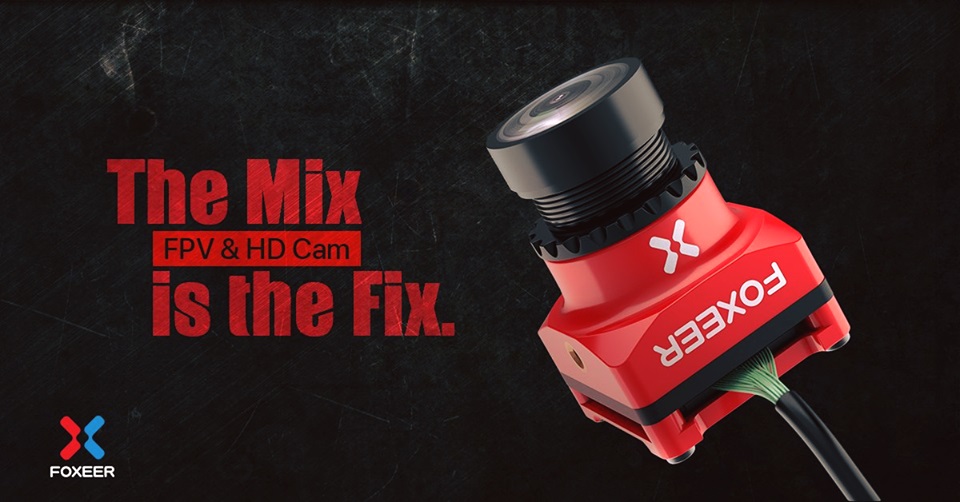 Edit: More info revealed – Foxeer Mix will have 1080P / 60fps resolution, FPV feed & HD DVR combination, a 19*19mm size camera module with a single board with 20*20mm mounting pattern. There will be audio supported also.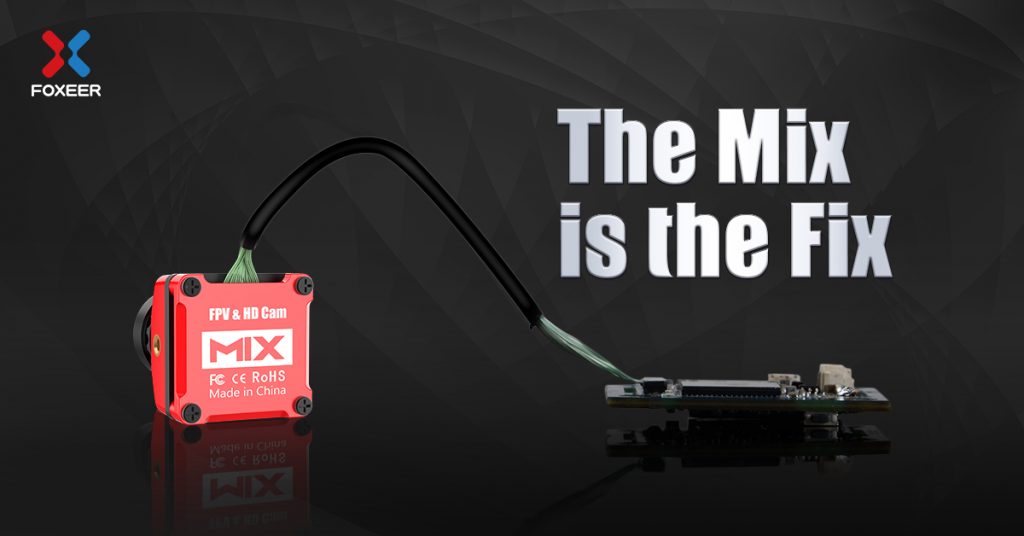 Edit 2018-12-29: First actual photo has appeared.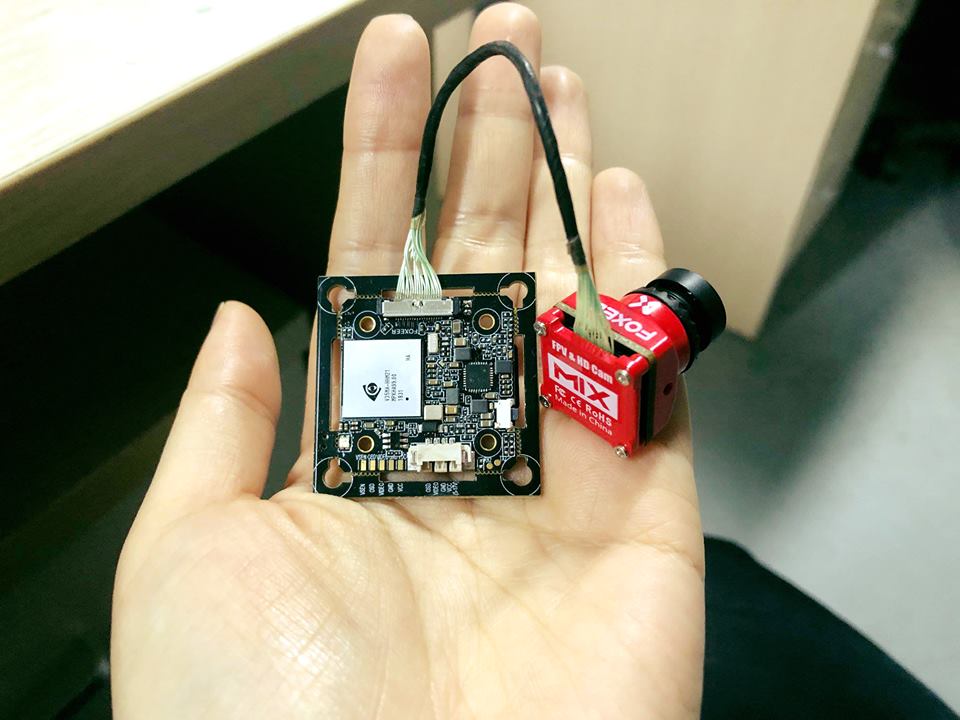 Compatibility
It supports 20*20mm and 30.5*30.5mm mounting hole, both connector & soldering pad connecting available.
Functions
Audio function with less noise in FPV transmitting; power-on recording & power-off protecion saving also with anti-drop SD card protector; foxeer & voltage & time screen OSD; video playback.
Other
Wide voltage (5-24V) input
FPV aspect ratio 16:9/4:3 switchable
Preliminary price: $72.99 68.99
Available:
@ Foxeer: http://foxeer.com/Foxeer-Mix-1080p-60fps-Super-WDR-Mini-HD-FPV-Camera-g-213
@ Banggood: https://www.banggood.com/Foxeer-Mix-16943-PALNTSC-Switchable-1080p-60fps-Super-WDR-Mini-HD-FPV-Camera-For-RC-Drone-p-1409853.html
Specifications:
Item Name: Foxeer MIX
Video Resolution: 1080P/60FPS, 1080P/30FPS, 720P/60FPS
Image Ratio: 4:3 FOV 125°/16:9 FOV 160° Switchable
Video Format: MOV
Sensor: 2MP
TV Output: NTSC(720 x 480)/PAL(720 x 576) Switchable
SD Card: Support 64Gb (Not include)
Input Voltage: DC 5-24V
Working Current: <700mAh@5V, <300mAh@12V
Lens Size: 19 x 19mm
Board Size: 37 x 37mm/29 x 29mm
Source: Facebook
History:
2018-08-29 – Article created
2019-01-07 – Info updated