Matek FC F411-ONE with FrSky receiver
A photo was leaked on something new that Matek is working now. Details unknown, but it looks like AIO FC with receiver on board. It has two push buttons – one for bootloader, and another probably for RX binding. Two antennas are seen on the bottom of the board with IPEX connectors. This has to be FrSky RX with diversity antennas on board!
The most important point this is the first FC that works with RX via fast SPI protocol! No PPM, no SBUS, not even FPort, just plain RX control directly from MCU.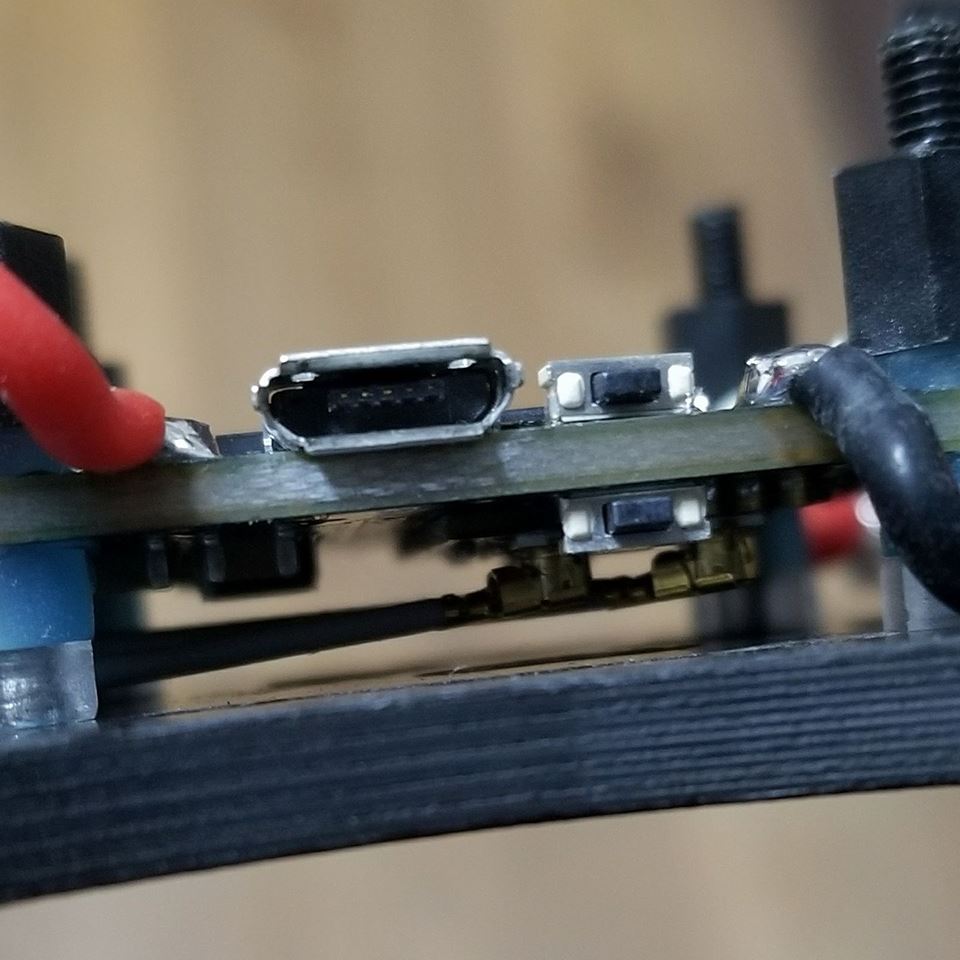 This is how full Matek stack looks like: AIO FC, OSD, FrSky RX, PDB, VTX: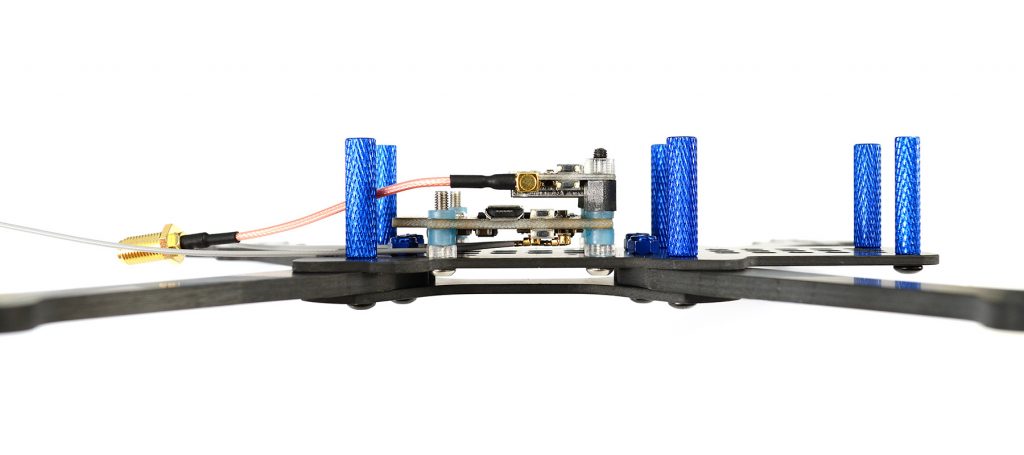 Update 2018-10-02: Seems there are issues and problems with this FC and D16 receiver mode. Users get some failsafes and twithches in the flight. So far it is recommended to use D8 receiver mode. Read more about it here: http://www.mateksys.com/?portfolio=f411-one#tab-id-5 and here: https://github.com/betaflight/betaflight/issues/5576.
Created: 2018-05-02
Updated 2018-10-02: Warning about the issues on D16 mode.