RunCam Micro Swift – smallest CCD camera
RunCam is releasing the smallest CCD camera – Runcam Micro Swift. It is not only the smallest, but also the lightest CCD camera with the weight of only 5.6g. The dimensions are 19x19x19mm. Micro Swift completes the lineout of Swift cameras.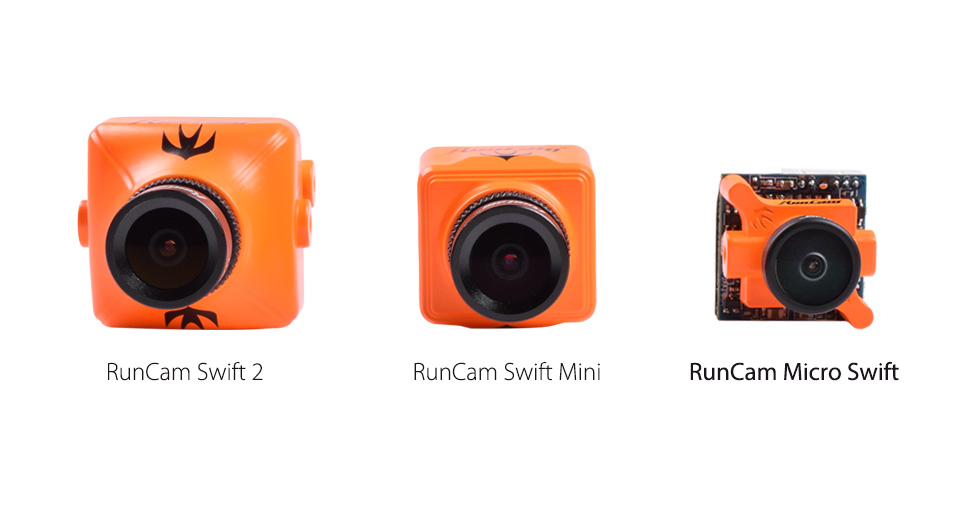 Inside you'll find  the same CCD sensor as in other Swift cameras, so the performace of this camera should be the same as Swift 2 and Swift Mini.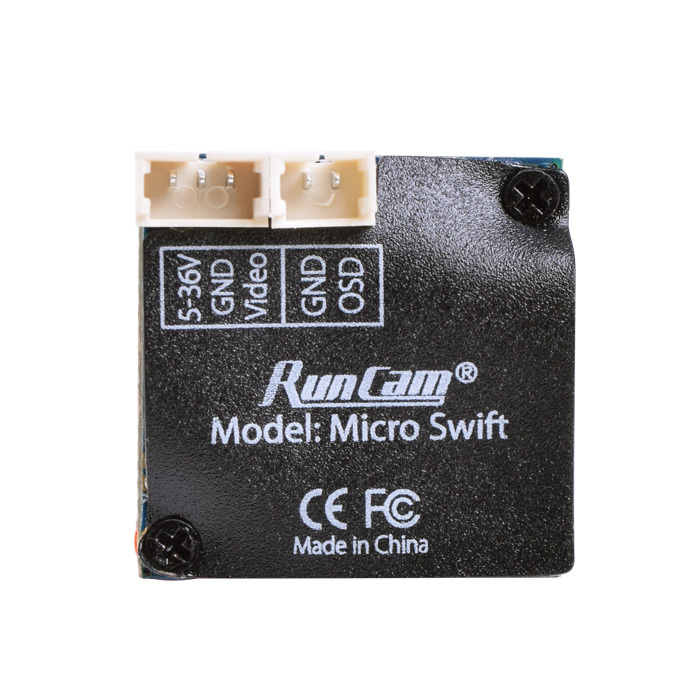 RunCam Micro Swift User Manual: Micro-Swift-Manual.pdf
Can be purchased @ Banggood: http://www.banggood.com/RunCam-Micro-Swift-600TVL-2_1mm-IR-Blocked-13-CCD-FPV-Camera-PALNTSC-5_6g-p-1144546.htmlopen_in_new
Specification:
Model: RunCam Mi​cro Swift
Image Sensor: 1/3″ SONY Super HAD II CCD
Horizontal Resolution: 600TVL
Lens: 2.1mm​ Lens(M8)​ ​
Signal System: PAL / NTSC
S/N Ratio: >60dB(AGC OFF)
Electronic Shutter Speed: PAL:1/50 ~ 100,000; NTSC:1/60 ~ 100,000
AutoGain Control(AGC): YES
Back light compensation(BLC): YES
Min.illumination: 0.01Lux/1.2F
WDR: D-WDR
DNR: 2DNR
Day/Night: Color / Auto / B&W
Power: DC 5 to 36V
Net weight: 5.​6g
Dimensions: 19*19*19mm