RunCam Racer 2 FPV camera
RunCam released updated version of their Racer camera – Racer 2 . This time it RunCam offers two lenses to choose from 2.1mm with FOV 145° and the new 1.8mm lens with FOV 160° is available as choice when purchasing the RunCam Racer 2. This new version Racer 2 camera has the same 6ms ultra low lattency.
The oneof the most interesting new features is Switchable Joystick & UART Control. RunCam Racer 2 has the ability for the user to swich between theese two control methods.
How it works: When the camera is powered on, the top left corner of the OSD will shortly display the current control mode.
The default is Joystick control mode. To change the mode, short the two camera control pins with the supplied mode selector cable.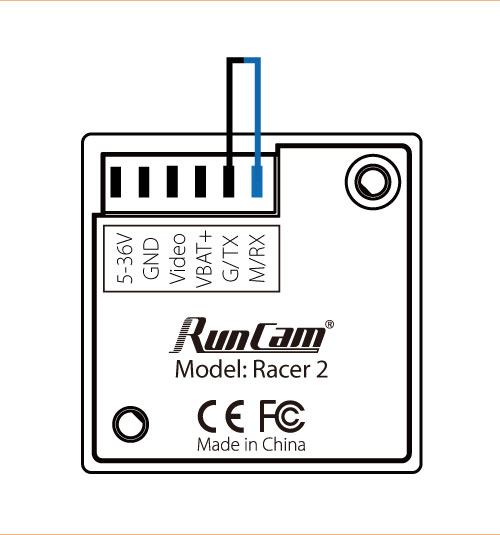 Then power on, camera will auto switch between the two modes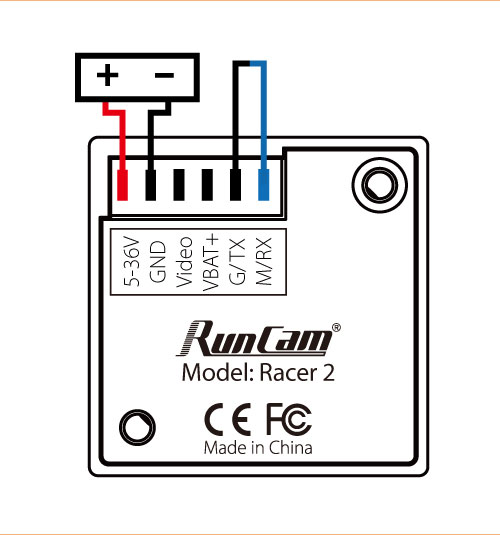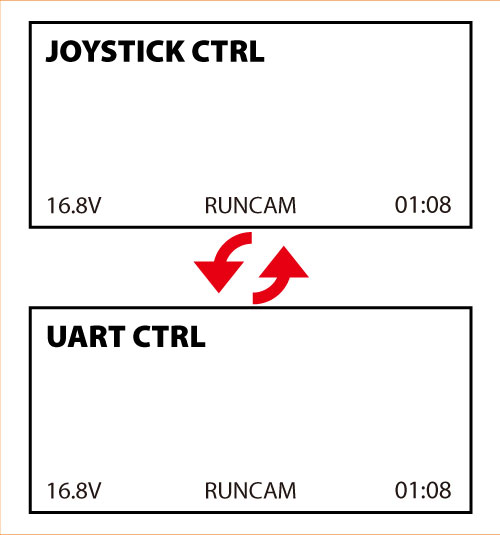 The current selected mode is saved and will be active from now on. Just dont forget to unplug the short-circuit cable.
UART Control works with Flight Controllers:
BetaFlight 3.3 or above / ButterFlight 3.4 or above / CleanFlight 2.2 or above / Kiss Flight RC36 or above<
Other main features:
Super-WDR
6ms Ultra Low Latency
Micro Size with two lens options FOV 160° 1.8mm;FOV 145° 2.1mm
NTSC/PAL Switchable
4:3/Widescreen Switchable
Available @ Runcam: https://shop.runcam.com/runcam-racer-2/