RunCam Split 2 – improved Split
RunCam released new version of their HD camera – RunCam Split 2. Lets look what has been changed:
changed camera/board ribbon cable connector – now it is stronger and not so easy to accidently disconnect
top heatsink plate for better cooling
fixed reverse current issue (it was not possigle to use USB while quad lipo is connected)
redesigned SD card slot – more reliable and easier to access
5V- 17V input voltage with onboard voltage regulator, that takes up to 4S lipo Battery  (V1 could be supplied only by 5V)
changed Wi-Fi module connector – now it can be connected horizontally (V1 was almost imposssible to connect once board is seated in the frame)
comes with better lens (RC25G)
solder pads for video out and FC connection instead of plugs on V1
updated microphone
So it has quite a number of changes. Another good news – the older RunCam Split version is now sold for less than $55. So if these changes were not a showstopper for you, then you can buy cheaper RunCam Split V1.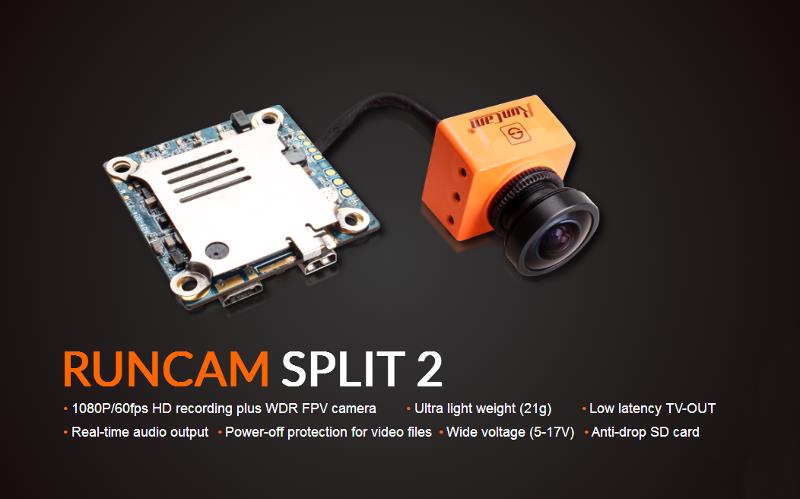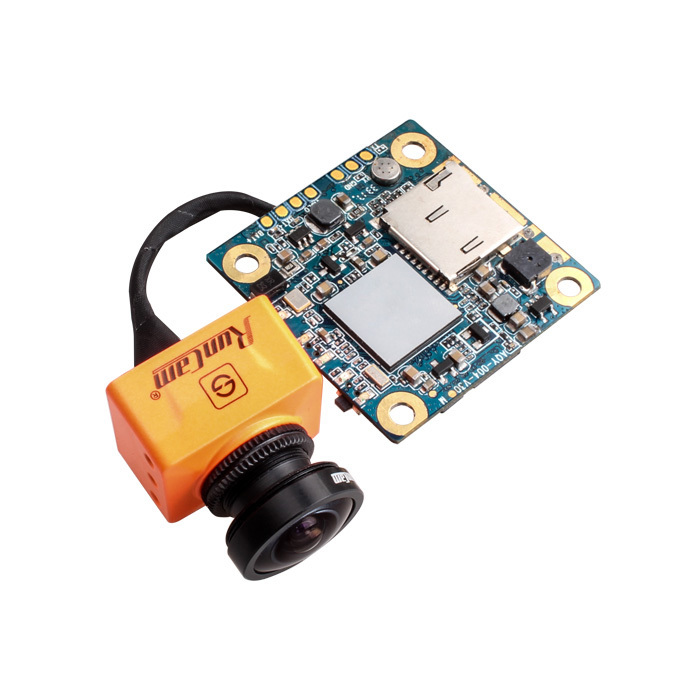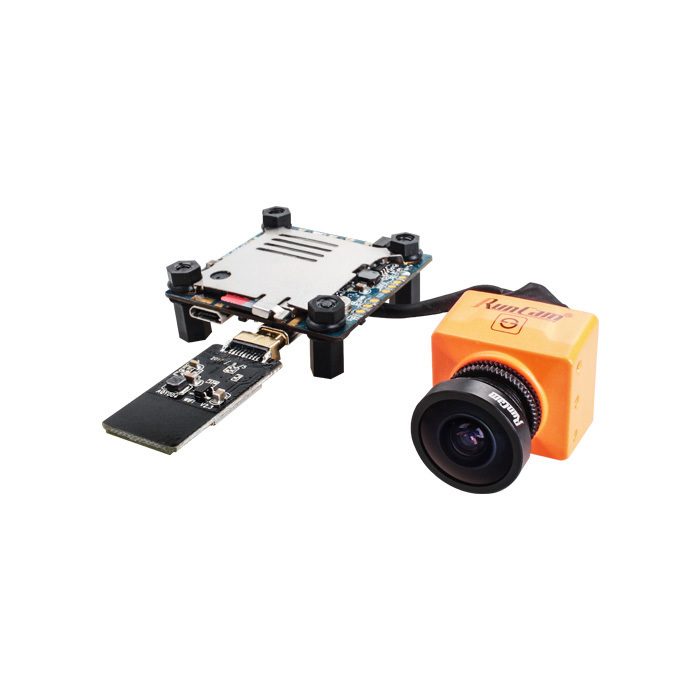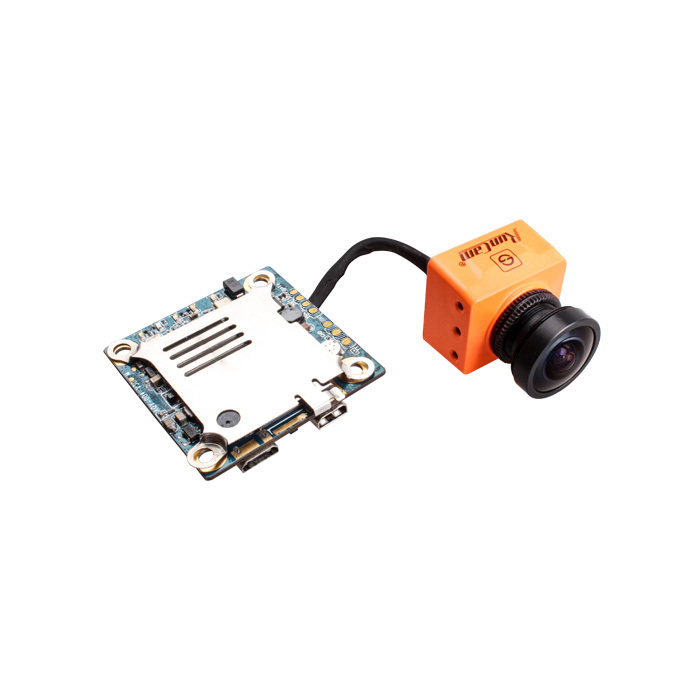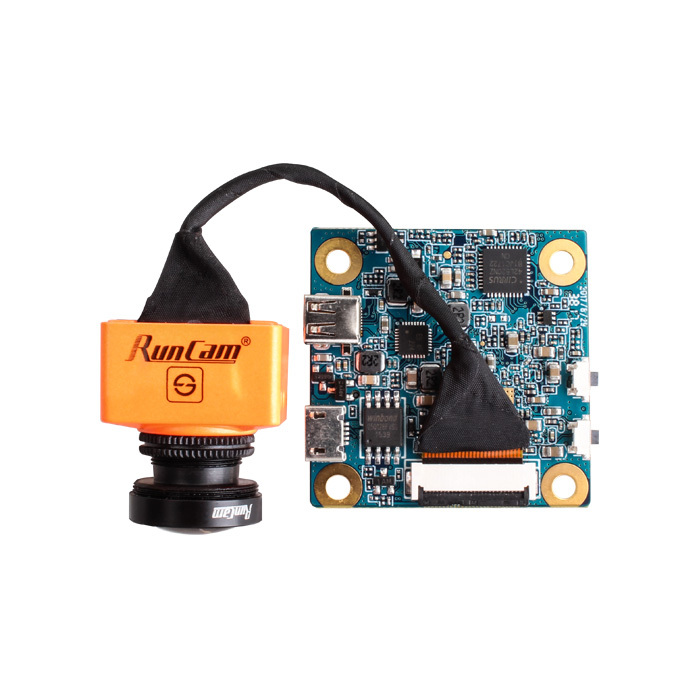 Can be purchased @ Banggood: http://www.banggood.com/RunCam-Split-2-FOV-130-Degree-1080P60fps-HD-Recording-Plus-WDR-FPV-Camera-NTSCPAL-Switchable-p-1212031.html
Description:
FOV Angle of Field: FPV FOV 130°/ Recording FOV 165°
Video Resolution: 1080@60fps / 1080@30fps / 720@60fps
Video Files: MOV
Image Resolution: 2 Megapixels
TV Output: NTSC (720*480) / PAL (720*576) Switchable
Real-Time Audio Output: Yes
Interface: Micro USB / UART
Max Micro SD Card Supported: 64Gb (need Class 6 or above, recommend Class 10/UHS-I/UHS-II)
WiFi Module: Support (Removable)
Dimensions: PCB 38*38mm / Lens Module 22*20mm
Power Input: DC 5-17V/DC 5V(USB)
Working Current: 650 mA
Weight: 21g/23g(Plus Wifi Module)
Features:
1. Ultra light weight (21g).
2. Low latency TV-OUT.
3. Real-time audio output.
4. Power-off protection for video files.
5. Wide voltage (5-17V).
6. Anti-drop SD card.