Skyzone Cobra S/X goggles
Skyzone has made the new goggles, called Cobra. Cobra goggles have single LCD screen and lager case, therefore they are called Box goggles. They are targeted as budget box goggles for beginners. These goggles are available in two LCD screen options Cobra S with 800x480px LCD resolution and Cobra X with 1280x720px LCD resolution. Cobra S have 4:3 aspect ratio, while and Cobra X have 16:9 native aspect ratio, and only the Cobra X can also work in 4:3 mode. Cobra X also have better DVR (H264, MOV, 6 MBit) and goggles menu have more languages to select from. Both goggles have built in head tracker with 3-axis accelerometer for pan and tilt FPV camera control.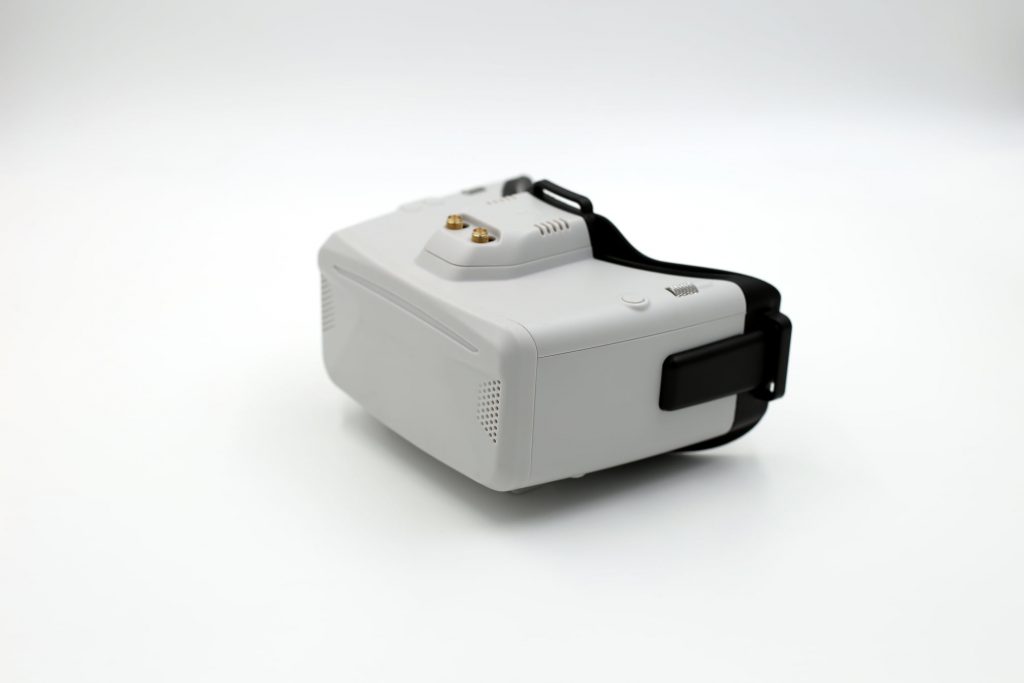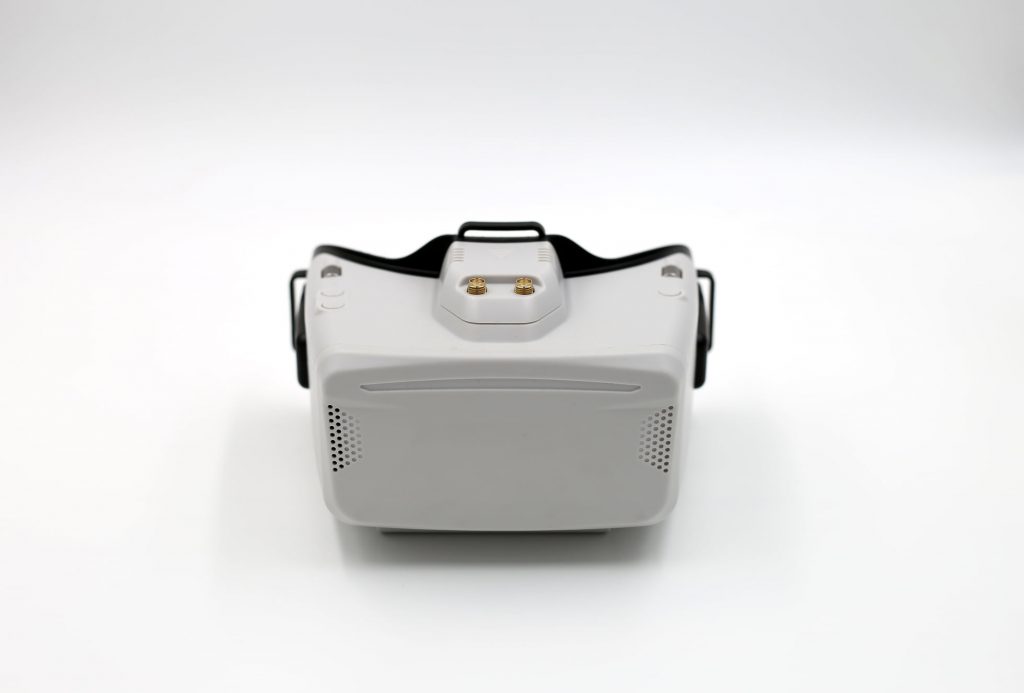 Goggles has the diversity receiver module bay with RapidMix (SKYFUSION) module installed. The same module as in the Skyzone SKY04X or Eachine EV300O.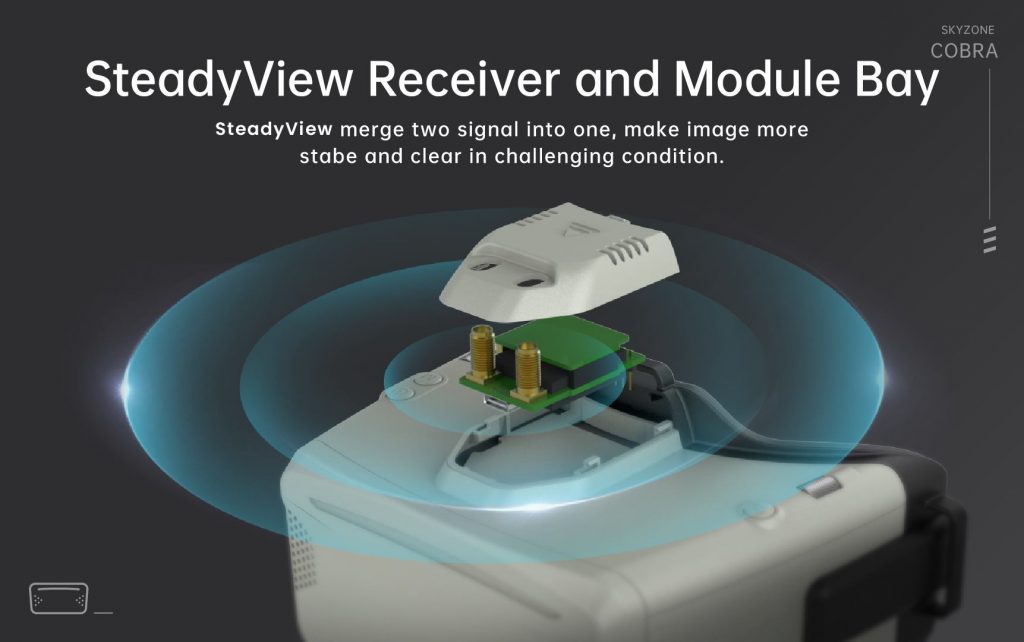 Skyzone Cobra goggles can be powered from 1 Lion 18650 battery, USB or Lipo battery.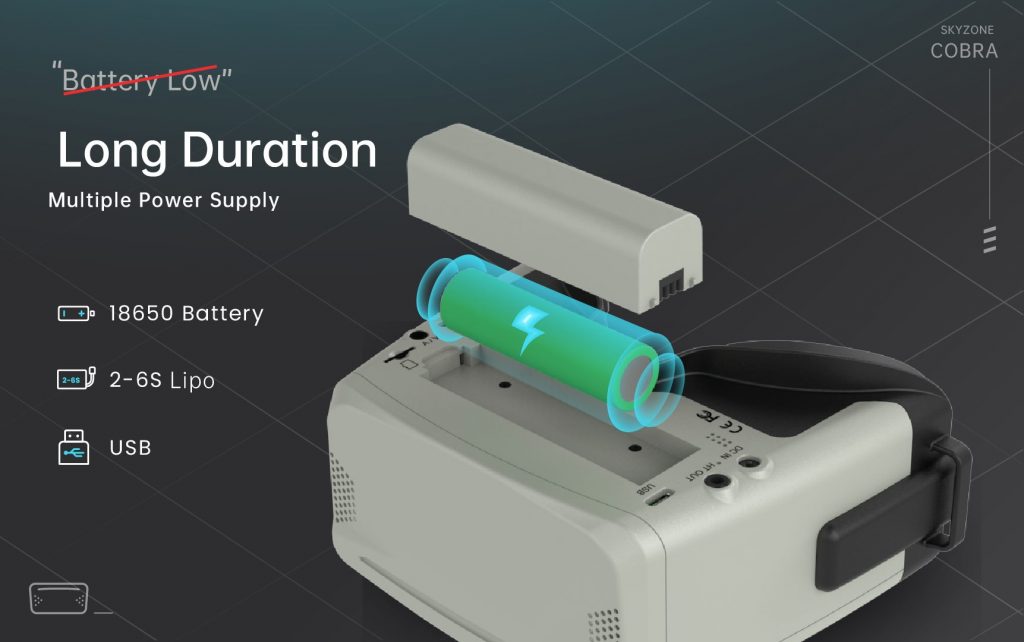 Cobra goggles have feature full and well designed Skyzone UI, similar as in the SKY03 and SKY04 goggles.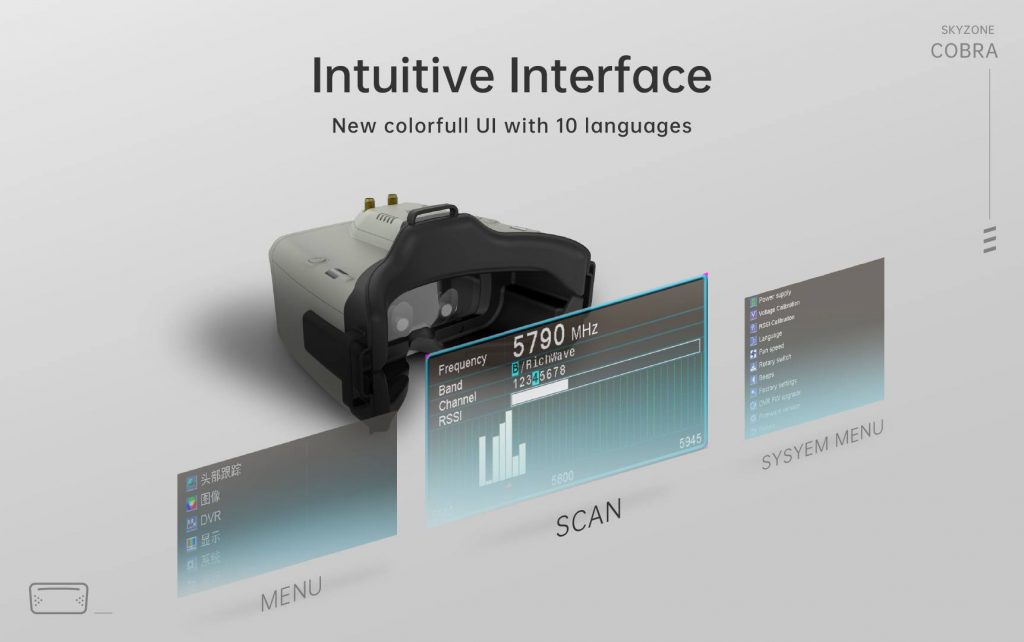 Skyzone Cobra has easy scroll wheel menu navigation system.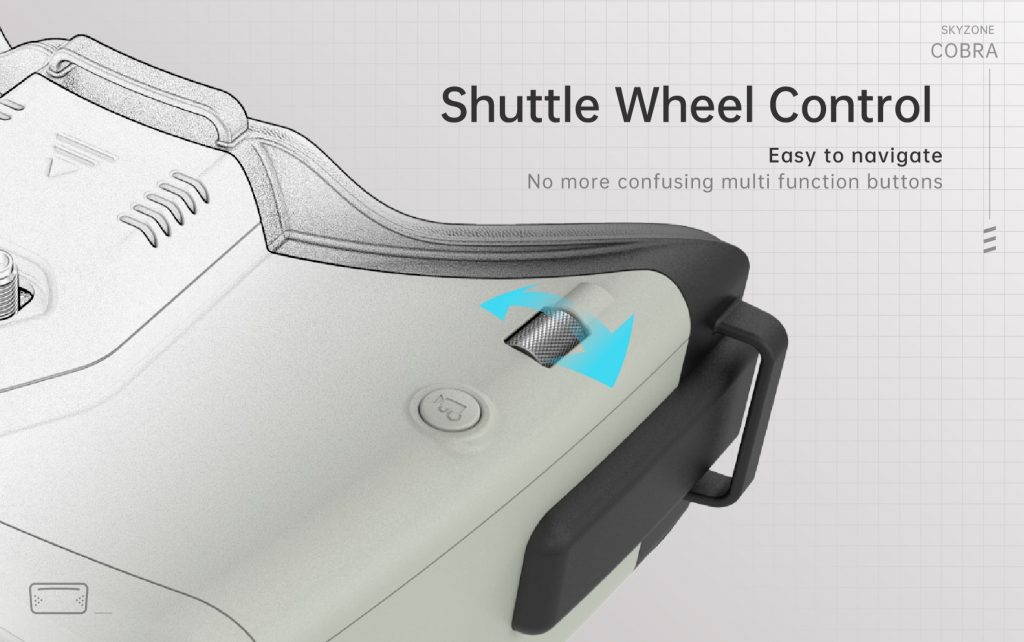 On the bottom of the goggles you can find the USB-C , DC power in, AV input and HDMI ports. There is also Head Tracker output port and SD Card slot.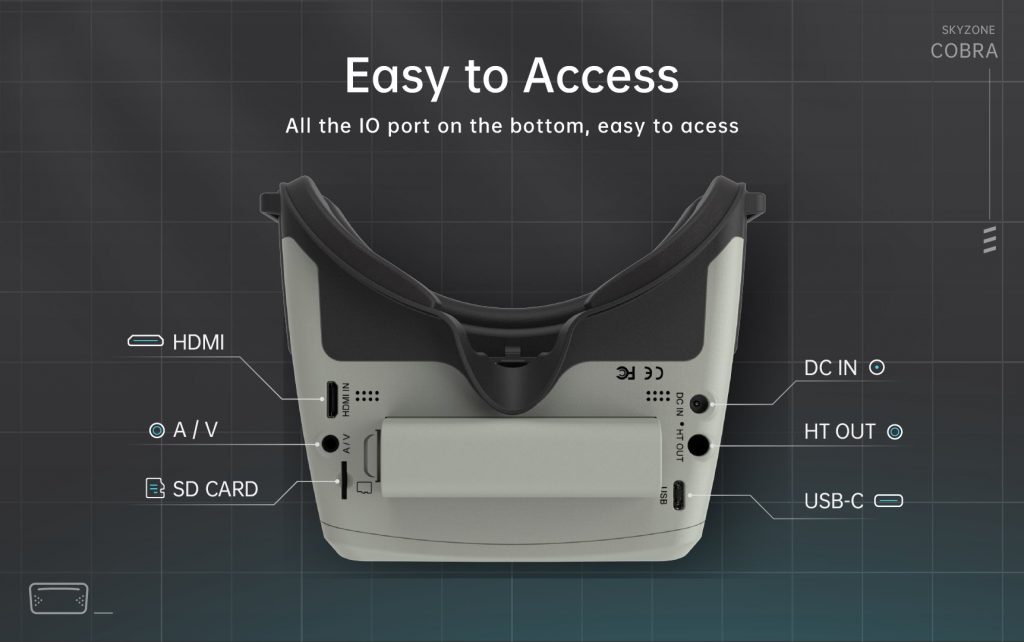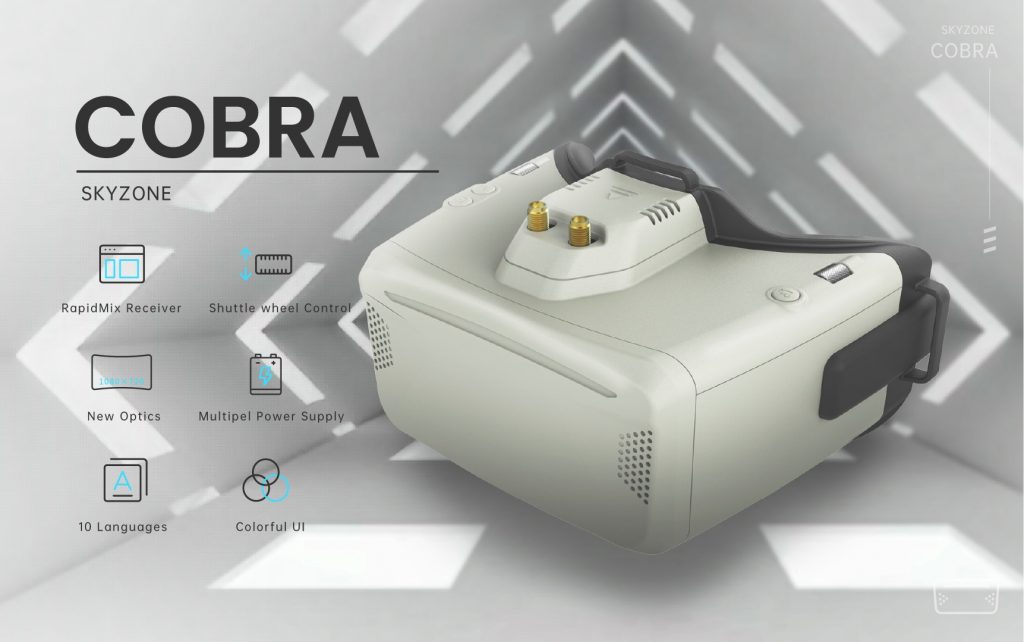 Available @
Makerfire (Coupon code for $36 off: MFCobraX36):
https://shop.makerfire.com/collections/new-arrival/products/skyzone-cobra-s-cobra-x-fpv-goggles
Banggood: https://www.banggood.com/Eachine-and-Skyzone-Cobra-S-800×480-or-Cobra-X-1280×720-…-1778518.html
User manuals
Skyzone Cobra S user manual: http://myosuploads3.banggood.com/products/20201125215215COBRASUSERMANUALEN.pdf
Skyzone Cobra X user manual: http://myosuploads3.banggood.com/products/20201125215035COBRAXUSERMANUALEN.pdf
Specifications:
Model: Cobra S
Screen: LCD
Resolution: 800X480
FOV (Diagonal): 50°
AspectRatio: 4:3 16:9
Receiver: 5.8Ghz 48CH RapidMix Receiver
Language:Chinese/English
Power Supply: 1 Cell 18650/DC6.5-25.2V/USB5V
Power Consumption: 12V 0.59A 5V 1.4A
DVR: MJPEG, SD up to128Gb
Head Tracker: 3-axis Accelerometer,3-ax is gyroscope
Dimentions: 190*150*110mm
Weight: 332g

Model: Cobra X
Screen: LCD
Resolution: 1280X720
FOV (Diagonal): 50°
AspectRatio: 4:3/16:9
Receiver: 5.8Ghz 48CH RapidMix Receiver
Language: 10 Language
Power Supply: 1 Cell 18650/DC 6.5-25.2V/USB 5V
Power Consumption: 12V 0.63A 5V 1.5A
DVR: H264, 30fps,MOV 6Mbps, SD up to 128Gb
Head Tracker: 3-axis Accelerometer,3-axis gyroscope
Dimentions:190*150*110mm
Weight: 332g