ToolkitRC M6DAC dual channel AC/DC charger
ToolkitRC is releasing new charger M6DAC. It is based on the previously released and highly successful М6D dual channel charger.
Read the review of the M6D here: Review: ToolkitRC M6D dual charger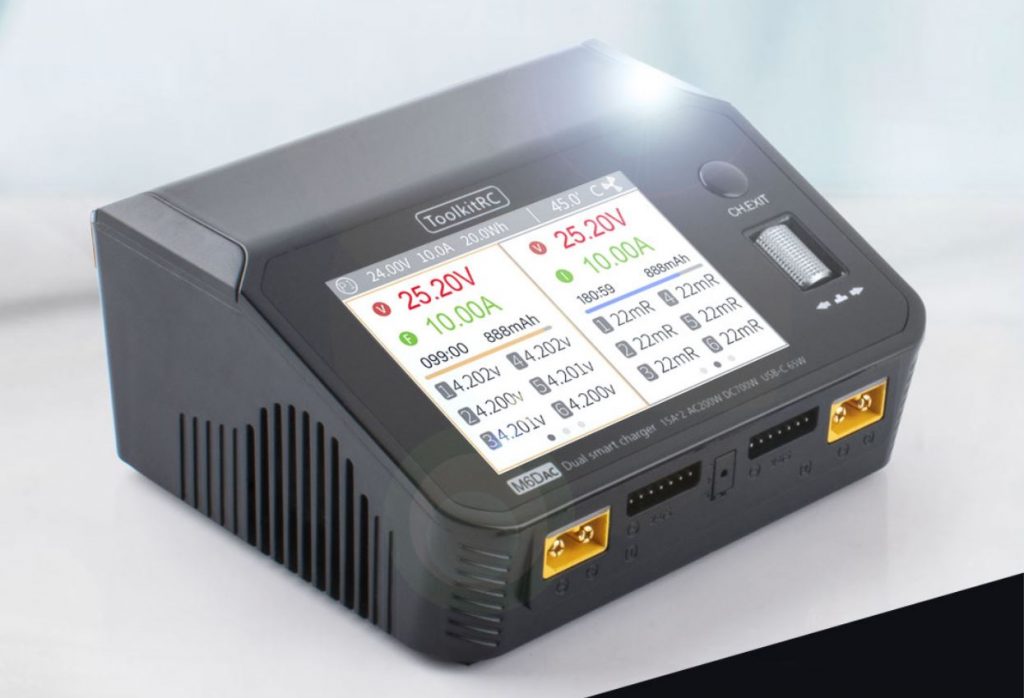 M6DAC has dual power supply option DC (7.0-28.0V ) and AC (100-240V). This allows to use this charger @ home with AC plugged to the wall or you can bring it to the field and connect to the car battery or field battery pack. M6DAC is capable of charging up to 700W in synchronous mode (when using the both charger ports connected in parallel) or up to 350W for each charge channel.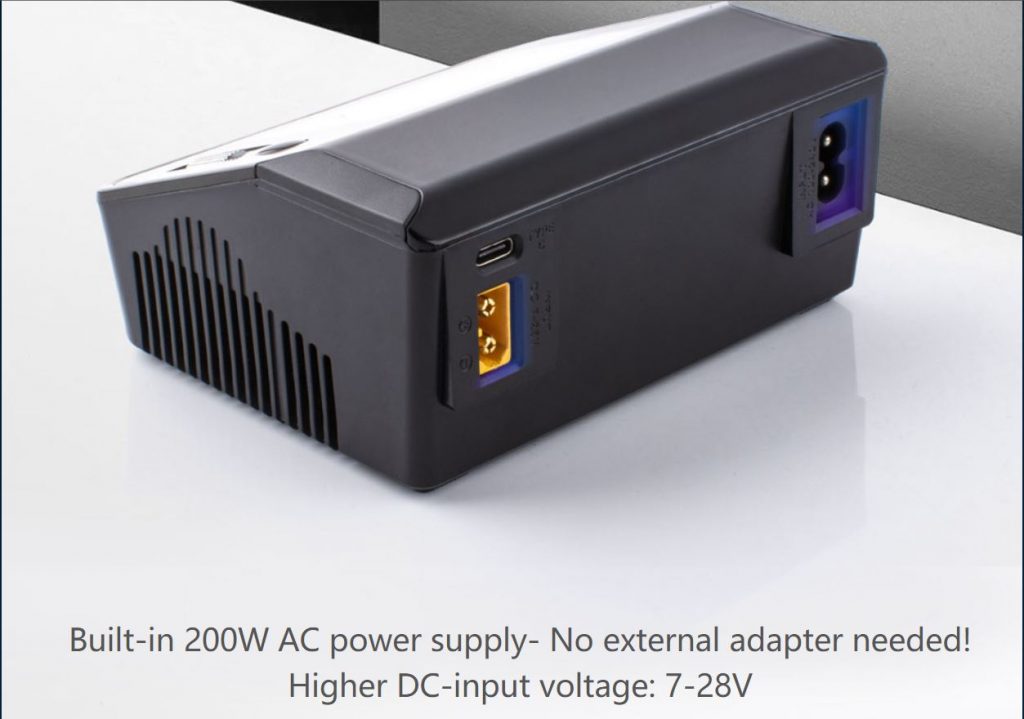 This new charger has big 3.5 inch IPS LCD screen with the resolution of 480*320 pixels. This is one of the biggest displays that chargers have. For comparison M6D charger has 2.4 inch display with 320*240 resolution.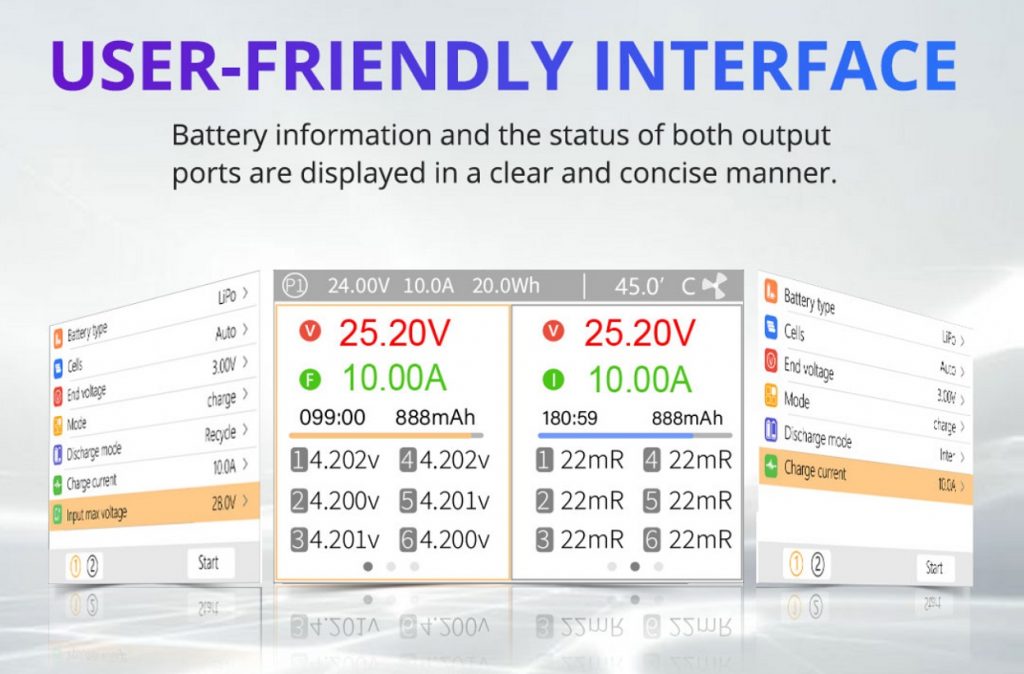 ToolkitRC M6DAC charger can charge the phone or any other mobile device with the up to 65W (3.25A @20.0V) of charging power. Charger supports many mobile device fast charging protocols (PD,QC,AFC,FCP,SCP,PE,SFCP,VOC)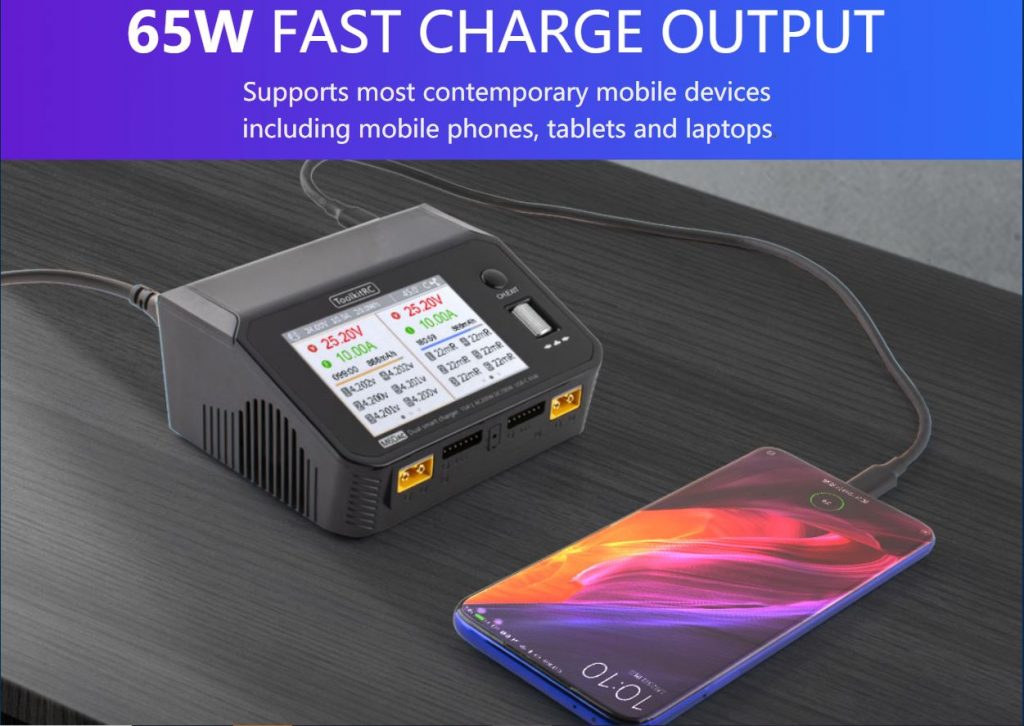 Metal scroll wheel makes the navigation really convenient.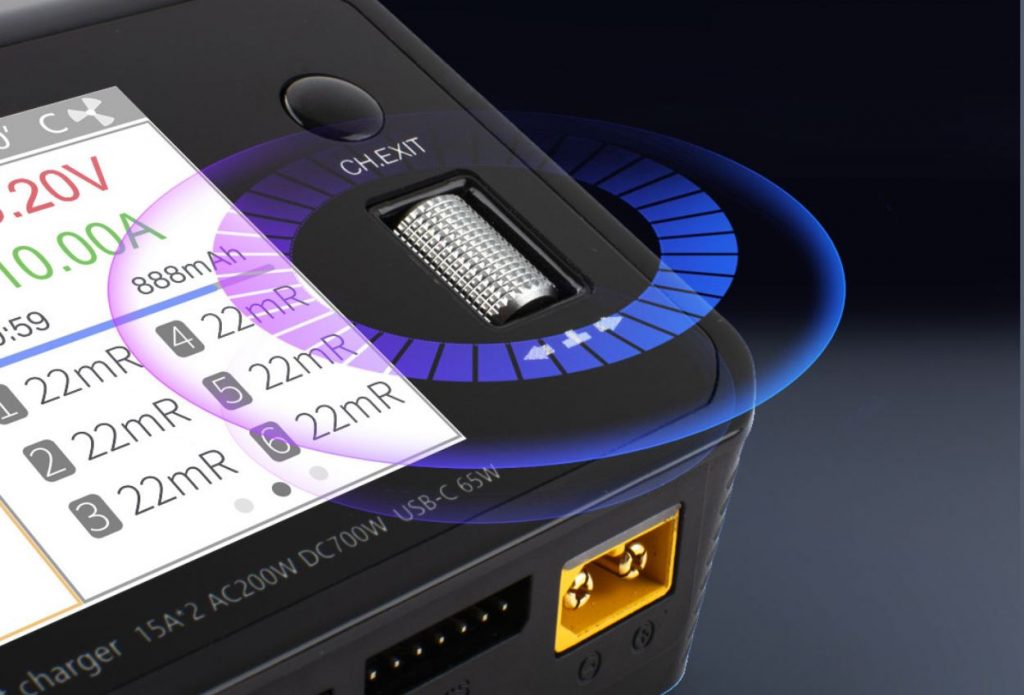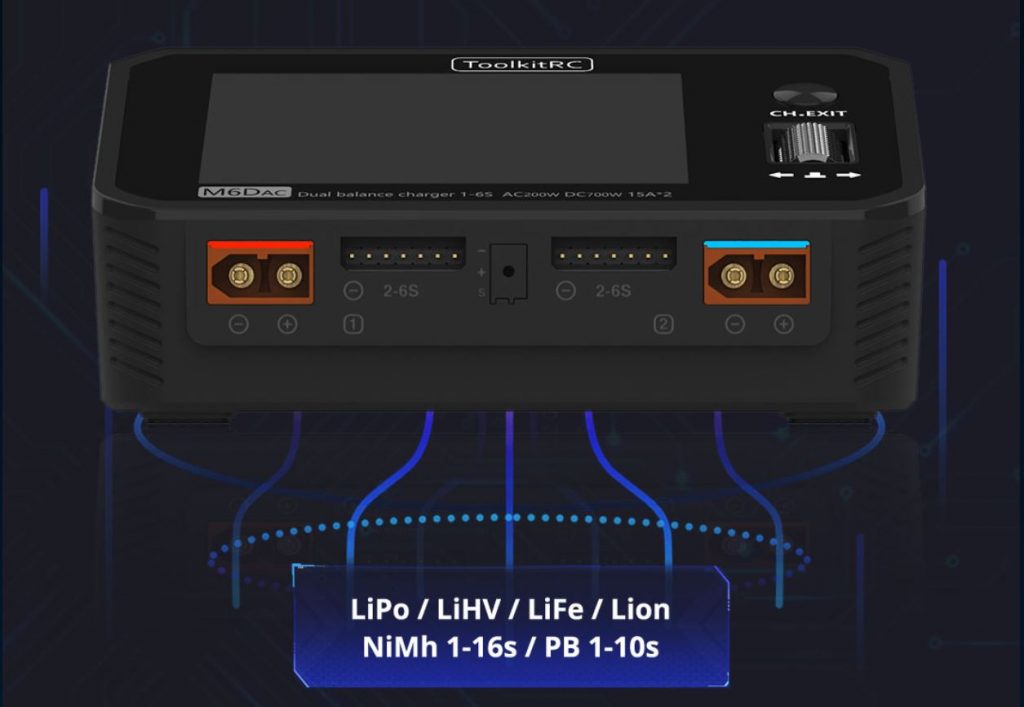 Release date: ~ 2021-06
Available @
Banggood: https://www.banggood.com/ToolkitRC-M6DAC-DC-350WX2-15A-AC-700W-25A-Dual-Channel-Smart-Lipo-Battery-Charger-…-1852812.html
Specifications
Input voltage:
DC 7.0-28.0V @MAX 30A
AC 100-240V @ MAX 2.5A
Type of battery:
Lipo LiHV LiFe Lion@1-6S
NiMh @1-16S Pb @1-10S
Balance current: 1000mA @2-6S
Balance accuracy: <0.005V
Charger power:
0.1–15A @350W *2 (Asynchronous mode)
0.1–25A @700W (Synchronous mode)
Discharge power:
200W @MAX 10A (Recycle mode)
10W@3A (Normal mode)
USBC power: MAX 65W 3.25A @20.0V or Upgraded
USBC protocol: PD,QC,AFC,FCP,SCP,PE,SFCP,VOC
Battery voltage: 1.0V-5.0V@1-6S
Internal resistance: 1-100mR@1-6S